Some players of Watch Dogs Legion are reporting random crashes and the infamous PS4 error code CE-34878-0 at the same time. If you are experiencing the same exact problem, this article should help your deal with it.
What is CE-34878-0 error?
CE-34878-0 is a PS4-specific error that usually shows up after Watch Dogs Legion crashes. Error code CE-34878-0 is one of the common errors in the PS4 over the years and it can happen on any game.
If you're Watch Dogs Legion game keeps crashing and won't load normally due to PS4 error code CE-34878-0, you'll have to address the said error first.
Causes of CE-34878-0 error on Watch Dogs Legion
There are a number of factors that can lead Watch Dogs Legion to crash or to show CE-34878-0 PS4 error. Let's talk about each of them one by one below.
Random game or software glitch.
If you only experienced error code CE-34878-0 on Watch Dogs Legion once, it may be due to a random bug. Games, consoles, or PCs may sometimes have bugs triggered by random things. PS4 error code CE-34878-0 is no exception and has been known to come and go in some consoles in the past.
Outdated PS4 software or game.
If your Watch Dogs Legion game or your PS4's software are not regularly updated, some bugs may develop over time. If you mostly play your PS4 or games in offline mode, be sure that you allow it to download updates from the internet from time to time.
Corrupted game files.
Watch Dogs Legion PS4 error code CE-34878-0 may also occur if your saved data or game files are corrupted. This may happen if your PS4 is turned off while trying to save the game, or when trying to install a system software update. To fix the error, you can try to rebuild the database or perform a factory reset.
Face Recognition bug.
The other possible reason for Watch Dogs Legion PS4 error code CE-34878-0 may be a bug with the PlayStation camera's Face Recognition feature. There's a known issue with this feature in many PlayStation 4 consoles in the past.
Hard drive issues.
The condition of your PS4 internal storage device may also lead to Watch Dogs Legion PS4 error code CE-34878-0. Some hard drives may develop random file corruption issues while others may have trouble saving or installing games due to hardware malfunction.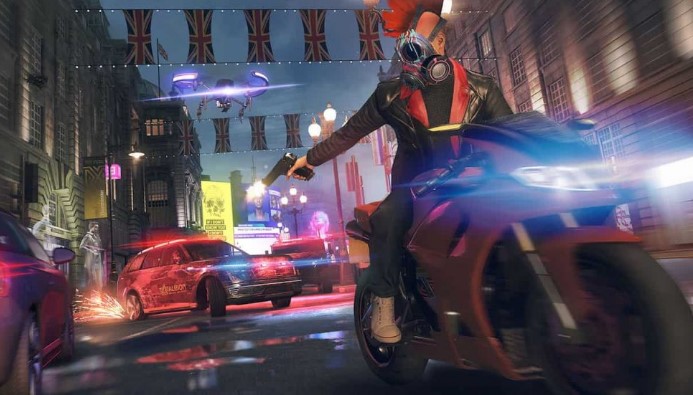 How to fix Watch Dogs Legion CE-34878-0 error
If you want to fix error CE-34878-0 on your PS4, these are the solutions that you must try:
Fix #1: Restart the game.
If the CE-34878-0 error occurs after Watch Dogs crashes, the first thing that you want to do is to restart the game. Close the game normally, take it out from the console (if you have the disc version), and run it again. This is usually effective in fixing random errors and bugs.
Fix #2: Reboot the PS4.
If a quick game restart won't help, the next solution that you need to try is to refresh the system. To do that, just turn the PS4 off normally, unplug it from the power source for 30 seconds, then turn it back on. Like a game restart, this may help fix random issues due to the unique software environment of your PlayStation console.
Fix #3: Check for updates.
Making sure that your games and your PS4 are running the latest system software version is one way of keeping bugs at bay. Sometimes, certain system updates include fixes for known bugs for games, especially new ones so make it a habit to check for update to games or system regularly.
For those who can't update their PlayStation 4 via the internet for whatever reason, you can also try to do a manual offline update.
Fix #4: Turn off Face Recognition feature.
Some PS4 users claim that they were able to fix Watch Dogs Legion CE-34878-0 error by disabling Face Recognition. Here's how to do that:
Go to your PlayStation Home screen.
Select Settings.
Select User.
Select Login Settings.
Uncheck Enable Face Recognition.
Fix #5: Rebuild PS4 Database.
In case the error is being caused by a corrupted saved data or disorganized files, the next good thing that you can do is to rebuild your console database. Doing this allows your PS4 to restructure its internal filing system, which may have become messy over time.
Fix #6: Delete and reinstall.
Another solution that you can do to address a possible corrupted game data issue is to delete and reinstall the game. You should do this only when rebuilding the PS4 database did not fix the problem at all.
Fix #7: Factory reset.
A more drastic solution is to do the Initialize PS4 option in Safe Mode, also known as factory reset. This is going to wipe the hard drive clean so all your games, applications, and saved game data will be deleted. Be sure to back your game progress before doing a factory reset.
Fix #8: Troubleshoot the hard drive.
Last but not the least is checking for possible hard drive issues. You must do this if you tried to replace the original HDD with a new one, or other games are showing the same error after they crashed.
Hard drive troubleshooting in this case involves using another hard drive so if you are currently using a new replacement hard drive now, be sure that you reformat it properly. The file system that you should use should be FAT or exFAT.
If you haven't touched the hard drive yet, now is the time to do so. Replacing the hard drive means opening the console so if your console is still within the warranty period, this will void the standard 1-year warranty.
If you have no idea how to go about replacing the hard drive, let a professional do it for you.
OTHER INTERESTING ARTICLES:
Visit our TheDroidGuy Youtube Channel for more troubleshooting videos and tutorials.