Are you having trouble starting up or loading Total War Warhammer 3? You're not alone if your Total War Warhammer 3 game won't launch. There are a variety of reasons why a game will not start. 
Check out this troubleshooting guide so you'll know what to do if Total War Warhammer 3 won't open on your PC.
How to fix Total War Warhammer 3 won't launch issue?
If you're experiencing Total War Warhammer III crashes, or if the game won't launch at all, there can be a multitude of factors that you need to check to fix the problem.
Learn about the tips that you can try so you can get back to your Total War Warhammer III gaming right away.
Fix #1: Force quit the Steam launcher.
The first thing that you want to do is to ensure that it's not a Steam client issue. Sometimes, if Steam becomes unresponsive, the game that you're trying to open may not launch at all. That said, you need to fix Steam first by force closing it. To do that, you need to pull up the Task Manager (CTRL+SHIFT+ESC) and close the Steam app and its other processes from the there.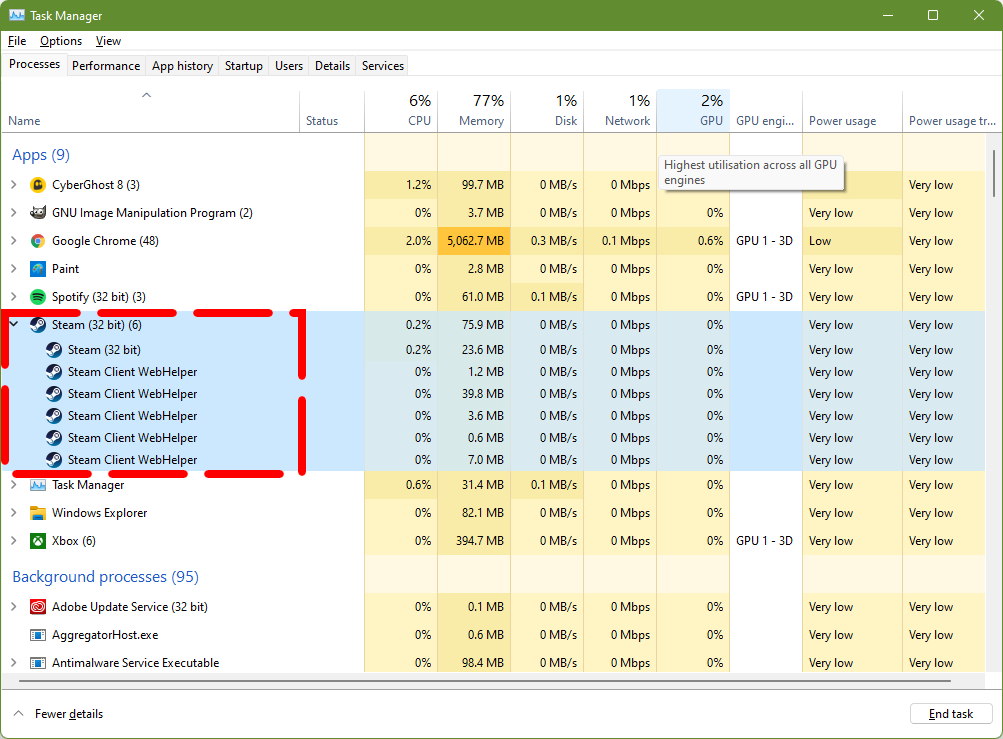 Once you've close all Steam-related items in the task Manager, launch Total War Warhammer III again and check if it's now working properly.
Fix #2: Check for updates.
Make sure that both Steam and Total War Warhammer III game software are updated. Steam should update itself automatically as long as you're online so all you have to do is to let the system update it.
For Total War Warhammer III software though, you may need to manually click on the UPDATE button on Steam in case you disabled automatic updates.
Fix #3: Check the Total War Warhammer III system requirements.
Before purchasing a game, you should verify your computer's hardware to confirm that it can run it. This is especially true if you're using an older computer or laptop with weak hardware.
To see if your computer has the required hardware components to run Total War Warhammer III, make sure that you check the system requirements below.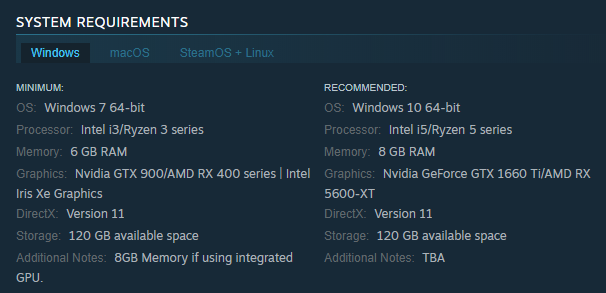 What are the Total War: Warhammer 3 minimum system requirements (Steam)?
OS: Windows 7 64-bit
CPU: Intel i3/Ryzen 3 series
RAM: 6 GB RAM
GPU: Nvidia GTX 900/AMD RX 400 series | Intel Iris Xe Graphics
DirectX: Version 11
Storage: 120 GB available space
Additional Notes: 8GB Memory if using integrated GPU.
What are the Total War: Warhammer 3 recommended system requirements (Steam)?
OS: Windows 10 64-bit
CPU: Intel i5/Ryzen 5 series
RAM: 8 GB RAM
GPU: Nvidia GeForce GTX 1660 Ti/AMD RX 5600-XT
DirectX: Version 11
Storage: 120 GB available space
If you believe your hardware does not fulfill the requirements on the list, upgrade it first before moving on to the remainder of the solutions in this tutorial.
Fix #4: Verify integrity of game files.
A game's ability to start may be hampered by damaged or corrupted game files. To repair the problem if Total War Warhammer III won't launch on your PC, make sure the local game files are up to date and functional.
Repair games files on Steam
If you're playing Total War Warhammer III on Steam, you may correct damaged files by using the Verify game files option in the Steam client. The following are the steps you must take: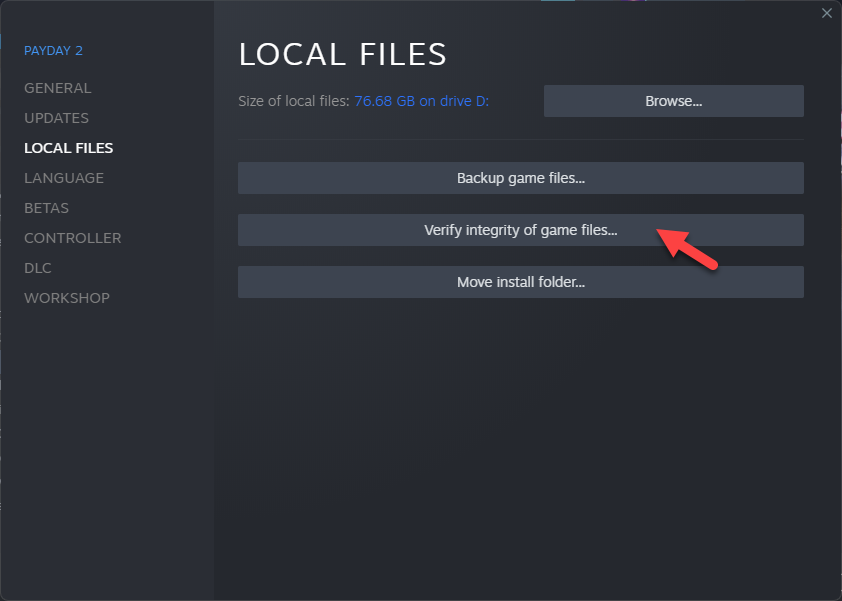 On the Steam application, go to your Game Library and right click on the Total War Warhammer 3 game.
Then, click on Properties.
Go to the Local Files tab.
Select Verify integrity of game files.
Repair games files on Epic Games launcher
If you're playing Total War Warhammer 3 via the Epic Games launcher:
Close Total War Warhammer 3 (if you're running it).
Open Epic Games launcher.
Select Library on the upper left.
Below the game tile, click on the three-dots.
Select Verify.
Wait for the process to finish.
Launch Total War Warhammer 3 and check for the problem.
Repair games files on Microsoft Store/ Xbox Game Pass
Press the Windows Start button.
Select Windows Settings app.
Click Apps.
Select Total War WARHAMMER III in the list in the Apps & features tab.
Click Advanced options.
Select Repair.
Fix #5: Change the game's graphics settings.
For some gamers, lowering the graphics settings of the game before actually launching the game lets the system to run it. If you haven't tried doing this, now is the right time to try it. You can go into the game's graphics settings and lower all options.
Fix #6: Install graphics drivers.
PC gamers must always verify that their machines have the most recent GPU drivers installed. This is a critical preventative and maintenance step to keep the system up to date and running.
If you're having problems with Total War Warhammer 3 crashing and launching, updating your graphics driver could be the answer.
To manually upgrade the graphics driver, follow these steps:
Press the Windows key on the keyboard.
Type in "control panel" and select Control Panel.
Change the View by dropdown to Small icons and click on Device Manager.
Once the Device Manager is opened, click the dropdown for Network adapters.
Find your network adapter and right-click on it.
Select Update driver.
Select Search automatically for drivers.
Fix #7: Run in Windowed Mode.
Another possible solution that you can do in this case is by running Total War Warhammer 3 in Windowed Mode. This is a recommended solution for other related issues such as black screen and crashing issues.
Fix #8: Disable security software.
Some programs can cause problems for other apps by blocking specific functionalities or simply not allowing them to open. This might happen if you set your security software to a strict configuration or if a conflict arises owing to your PC's unique software ecosystem.
Try to disable your antivirus or security software in this troubleshooting to see if that will make a difference. Be sure to turn it back on after fixing the issue.
OTHER INTERESTING ARTICLES YOU MAY LIKE:
Visit our TheDroidGuy Youtube Channel for more troubleshooting videos and tutorials.