Here's another short collection of #GalaxyNote5 issues we've come across so far. As usual, these are problems reported by our readers for the past few days. Continue to watch out for the coming of similar articles in the near future.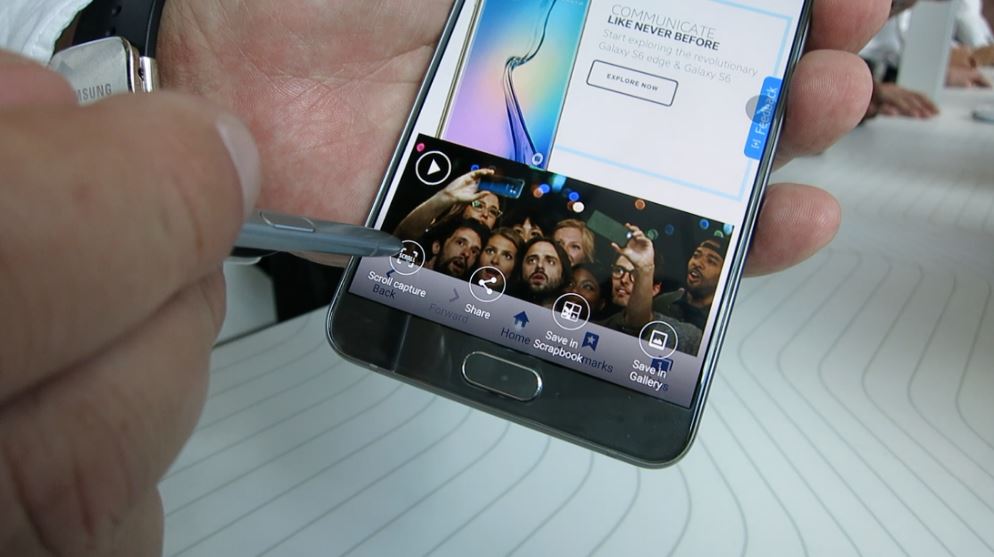 These are the specific topics we cover in this material today:
If you are looking for solutions to your own #Android issue, you can contact us by using the link provided at the bottom of this page, or you can install our free app from Google Play Store.
When describing your issue, please be as detailed as possible so we can easily pinpoint a relevant solution. If you can, kindly include the exact error messages you are getting to give us an idea where to start. If you have already tried some troubleshooting steps before emailing us, make sure to mention them so we can skip them in our answers.
---
Problem #1: Galaxy Note 5 loses network signal in certain location
I have a Samsung Galaxy Note 5 from Sprint and until recently i have had no issues. One of my friends moved into a neighborhood close by recently and i like to visit them, but the problem is that as soon as i enter the neighborhood my signal pretty much vanishes. I've walked around the entire thing and the signal comes and goes but mostly gone. As soon as i walk to the road i get it back. It says i have 1-2 bars of LTE in the neighborhood but nothing works. I've tried calling Sprint and spent hours on Google. Any advice on how to increase/fix my signal in this spot would help. P.S. there are no large buildings around, just normal houses. — Unholygod91
Solution: Hi Unholygod91. If your device loses cellphone signal only in a certain area, there are two likely reasons for that. One is that your carrier's coverage in that area is really weak or non-existent at all. Try using another phone using the same network and check if the second device encounters the same problem. You can also ask some people around if they're having the same problems as yours. If the issue also occurs on the second phone, then you can assume that said location receives poor coverage.
The other reason can be due to signal jammers. Although signal jammers are generally illegal in many countries, anyone with access to some online sites can easily buy one. There are even some sites that offer guides how to build a DIY signal jammer. If you think a particular area is being signal jammed, report the issue to your carrier so they can send someone to check the airwaves. Signal jammers can be detected by spectrum analyzer kit but most of them costs thousands of dollars in the least. Your local wireless network installer may be equipped with a spectrum analyzer so try to report the issue to proper channels so it can be addressed.
Problem #2: Verizon Galaxy Note 5 mobile data not working when used on T-Mobile network
I have a Verizon Samsung Galaxy Note 5. That is supposedly unlocked. T-Mobile is my provider. I get Phone service and some Texts. But internet access is not working. Also some of the texts I receive say they are a download. But when I click to download them nothing happens, they do not download. T-Mobile does show in the upper left corner. But I get a message that says SIM card is not from Verizon. I called T-Mobile to get their specific APN settings for my Phone/area etc. but it still does not work. 
A couple of suggestions I received: 
Get a Verizon SIM card and put it in. This will "re-activate" (whatever that means) the phone, which will then allow me to use it on another network.
Or that it may not really be unlocked so go online and purchase an unlocking code.
Would either of these 2 work? Any help/advice would be appreciated Thanks. — Neil
Solution: Hi Neil. If you mobile data does not work, the most likely problem is either incorrect APN settings or a T-Mobile account issue. Although Verizon uses CDMA technology, most of their devices including the Galaxy Note 5 has a SIM card (CDMA phones does not need a SIM card to work). The SIM card slot is needed so that the device can use LTE technology. Verizon phones are generally network unlocked the moment you turn it on, which means they can readily be used with other networks as long as they met certain conditions detailed in this page. Make sure that your Galaxy Note 5 was in good standing with Verizon before it was sold or given to you. Devices reported as lost, stolen, or associated with a fraudulent activity may be blacklisted and may not work properly with another network.
Basically, a Galaxy Note 5 is LTE ready and no code is necessary to unlock this functionality. Inserting an LTE-capable SIM card on it should work right away.
Since you're now in T-Mobile network, the only things that you want to make sure includes the following:
the phone must have the correct APN settings from T-Mobile
the SIM card must be working
your T-Mobile account must have mobile data enabled
All these things can only be checked by T-Mobile. Make sure that you call them.
Problem #3: Galaxy Note 5 keeps freezing
Hello. I'm confused and lost on what to do with my Samsung Note 5 right now. Out of nowhere the phone started to freeze for long periods of time and as the day progressed it would be longer periods of freezing with the phone restarting for no reason. It's starting to freeze midway on the screen when it is turning on. Once in a while before these major issues the phone would freeze but for like a second or a few a things a time but this was rare. Now it's at the point that it's so bad that I can't barely even use my phone properly.
At first when the freezing was getting longer (before the phone starting restarting), I tried to check if the phone has any viruses or anything and clear out any possible cache on the device which did not work. The phone has no microSD as well.
After trying to restarting to see if the phone would stop freezing it didn't stop it. I decided to do a factory reset twice on the phone and it's still continuing these problems. I have no idea if it's the current software that's causing my phone to crash this bad or what.
All these experiences of the phone acting up has been throughout once (for the severe major freezing and restarting). I honestly have no idea what to do I tried about everything. I feel I will try to call Samsung as well but I honestly don't think I'll get far with that.. I hope you can help. — S
Solution: Hi S. if factory resetting the device twice did not fix the issue, the problem is clearly not software in nature (assuming you tried to observe the phone for at least a day before installing any app). Call Samsung and let them take a look. If the phone is still in warranty, simply ask for a replacement instead.
Problem #4: Galaxy Note 5 lost photos and videos after a restart
Please help. I'm very upset… I have a Samsung Note 5 with Sprint. I took an important 5min video on my phone for work. it was in my gallery along with other photos viewable. I was trying to get those files onto my PC when it wasn't allowing me to view files through my computer. I had my phone set up to tether internet onto my computer, so I deactivated the debug for USB through the developer setting, restarted the phone. That didn't help so I turned USB debugging back on and restarted again and that time my restart stalled on a white screen and then black for quite a few minutes. When I turned it back on I was able to open files on my computer but the pictures and videos had disappeared. The camera app now says no items in Gallery. I deleted nothing. I need my videos and pictures back. I tried restarting the restarting and it stalled again few times. I plugged my phone in to charge. Nothing has worked to bring back my videos and pictures. The only ones that show are a few old internet downloads and phone default photos when I open the Gallery app. Please help, what can I do to recover my videos and photos without losing them? The video was the last thing I took and the most important that I need back. Thanks! — Brittni
Solution: Hi Brittni. It's hard to determine if those files you lost can still be recovered at this time given the limited information we have. If you can't find them in the Gallery right now, they were most likely deleted accidentally for some reason, or moved somewhere else. Unfortunately, knowing where the said files are impossible to find out as there's no way to trace the activities of your device that leads to the disappearance.
If those files were initially saved in your phone's primary memory, try checking all folders in your SD card. If you can't find them in the SD card, they may still be in the phone memory (unless they were deleted for good).
We advise against using third party services in trying to recover lost files as they don't usually end up well but it may be your only chance. If you're willing to spend a few hundred bucks to try to recover those files, use Google to look for reputable third party file recovery services. Keep in mind that file recovery is a tricky business. Even with advanced software, file recovery may still end up with nothing.
Problem #5: How to import bookmarks to Chrome on Galaxy Note 5
Hi…I'm not sure if my issue is an Android issue or a Google Chrome issue. I have a Galaxy Note 5 and it has 2 browsers — the android one and google chrome. What I want to do is export my Chrome bookmarks to either my other browser or if that's not possible, then just to put it some place on the phone, but I can't figure out how to do that.
There is no option for exporting bookmarks in the Chrome mobile browser and no import option in the other browser. At least not from the phone. I've read you can do it from a desktop computer but I don't have one. All I have is my phone to access the internet. I really hope you can help. This can't be an impossible task, right? Or if you know of an app that might help. Or even if you can just maybe point me in the right direction I will be forever grateful. Thank you so much. — Rebecca
Solution: Hi Rebecca. Exporting, importing, backing up, and restoring folder structure (like the one you use when managing bookmarks on a PC) is not supported by Google Chrome and Samsung browsers so you can't bring over your Chrome bookmarks to your Note 5.
If you want to have an HTML copy of your Chrome bookmarks in your phone, you must first export the said bookmarks using your computer and transfer the said HTML file somewhere in your Note 5. This doesn't mean however that you can see the bookmarks in your Chrome browser.  You must have a separate set of bookmarks in your Android Chrome app to enjoy the bookmarks feature.
To export Chrome bookmarks in your computer, follow these steps:
Open Chrome.
At the top right, click Menu Menu.
Select Bookmarks and then Bookmark Manager.
In the manager, click the "Organize" menu.
Select Export bookmarks.
Problem #6: Galaxy Note 5 fast charging not working | Galaxy Note 5 not charging properly
My phone was working fine with fast charging capability for like 6 months without problem when all of sudden it become strange. the charging icon appear will it disconnected, not charging smoothly, charging with some charger then refuse to charge with same charger and charge with other charger. fast charging does not work at all in spite it working with my mother note 4 smoothly before.
One time it was switched off while I was in examination and if I tried to switch it on battery with charging mark appear and start to charge while it not connected. Can you help me with this as I try many chargers with same problem? — Dr. Mbamakesh
Solution: Hi Dr. Mbamakesh. The first thing you want to do is to check if a third party app is to blame. You can do that by booting the device in safe mode. If charging works normally while safe mode is enabled, uninstall apps until the issue is eliminated. To boot in safe mode, follow these steps:
Turn off the phone completely.
Press and hold the Power key.
Once 'Samsung Galaxy Note5' shows, release the Power key and immediately press and hold the Volume Down button.
The phone will restart but keep the Volume Down button pressed.
Once the phone has finished restarting, 'Safe mode' will be display in the lower-left corner of the screen.
You may now release the Volume Down button.
Should the issue stay even while in safe mode, don't hesitate to do a factory reset. This will help you determine if the current operating system is the cause. Here's how:
Turn off your Samsung Galaxy Note 5 completely.
Press and hold the Volume Up and the Home buttons first, and then press and hold the Power key.
Keep the three buttons pressed and when 'Samsung Galaxy Note5' shows, release the Power key but continue holding the other two.
Once the Android logo shows, release both the Volume Up and Home buttons.
The notice 'Installing system update' will show on the screen for 30 to 60 seconds before the Android system recovery screen is shown with its options.
Use the Volume Down key to highlight the option 'Yes — delete all user data' and press the Power key to select it.
When the process is complete, use the Volume Down key to highlight the option 'Reboot system now' and hit the Power key to restart the phone.
The reboot may take a little longer to complete but don't worry and wait for the device to become active.
Once you've reset the device, make sure to observe it for a day without installing any app. If the problem continues, consider calling Samsung to get a replacement.
---
Engage with us
If you are one of the users who encounters a problem with your device, let us know. We offer solutions for Android-related problems for free so if you have an issue with your Android device, simply fill in the short questionnaire in this link and we will try to publish our answers in the next posts. We cannot guarantee a quick response so if your issue is time sensitive, please find another way to resolve your problem. 
If you find this post helpful, please help us by spreading the word to your friends. TheDroidGuy has social network presence as well so you may want to interact with our community in our Facebook and Google+ pages.