Taking care of your household spending isn't particularly an easy affair. It takes a lot of planning to get something you really want while also making sure you don't go over your budget. Thankfully, there are ways to keep a check on these or provide some leeway in your budget thanks to buy now pay later services or apps.
Prominent among these is Fingerhut which continues to be the most popular buy now and pay later store for most shopping needs. Fingerhut also has a credit card of its own which plenty of customers are eligible for. But what if you need to check out something other than Fingerhut? Several customers ponder over this question.
Well, there are plenty of sites like Fingerhut that let you make your purchase immediately and pay at a later date. However, each site has its own terms and conditions so they're not all built the same way. Keeping this in mind, we're going to have a deeper look at some of the best pay later sites that serve as Fingerhut alternatives.
Let's take a look.
Best Sites Like Fingerhut to Buy Now Pay Later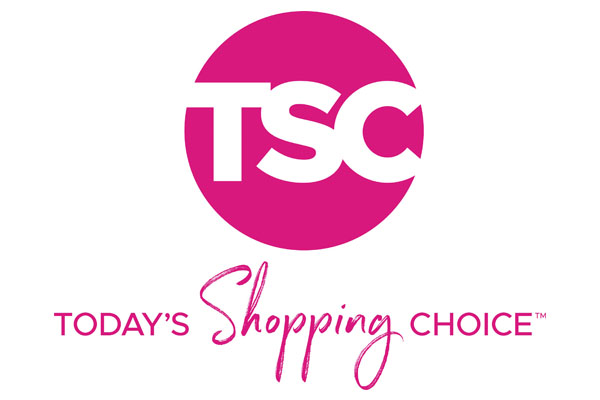 This pick should come as no surprise to the customers given that The Shopping Channel happens to be one of the most popular telemarketing shows on TV. So if you come across a product that you like on The Shopping Channel, you can simply head over to this site to find the same product. In general, TSC has an increased focus on clothes, jewelry, electronics, as well as a few other categories.
The best part here is that even if you are low on your budget, the site's buy now pay later feature allows you to get practically anything you want without shelling out a dime upfront (depending on your bank). One shouldn't confuse TSC to be just another e-commerce website thanks to the unique features it offers.
Customers will also find several deals and flash sales on a wide range of products at any given time, so there's never a bad time to shop on TSC. This is an excellent source to get your favorite gifting item. The site even offers a gift card facility, which comes highly recommended. What makes this a lot like Fingerhut is the fact that TSC also offers a credit card to eligible customers. The best part here is that users can also download the free mobile app known as ShopTSC for Android and iOS.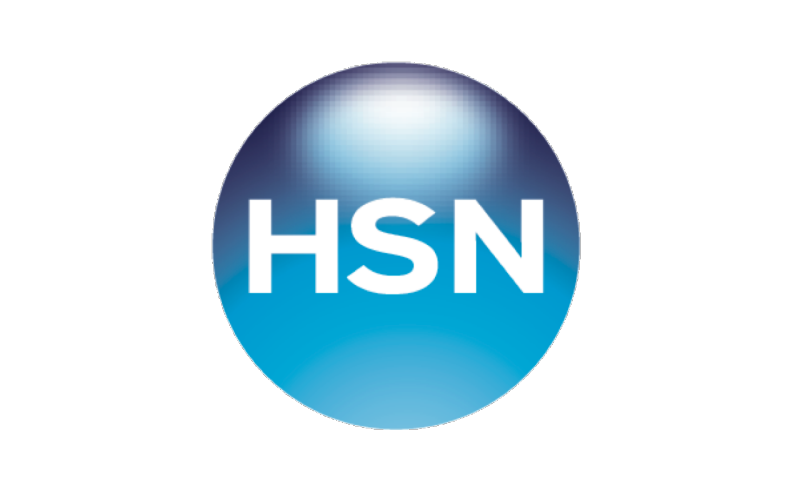 It shouldn't come as a surprise that we've mentioned Home Shopping Network right after TSC given the fact that they're both pretty identical with regard to their overall approach to shopping. Television viewers are fully aware of the Home Shopping Network, and this site is the place where you will find all showcased products, along with some that may not have received screen time.
Expectedly, HSN has a pretty decent credit system wherein you can buy a product now and pay later. Payments can be made in installments which is determined by the value of your purchase. As one would imagine, items that cost more are likely to have longer installment timelines, so be sure to make your purchases wisely.
HSN has also included the pay later scheme with 0% interest on some items which is definitely worth checking out as well. On this site, customers can find a wide range of products including gifts, clothes, kitchen and home décor, electronics, sewing materials, shoes, and a whole lot more. Users can also check out the entire HSN catalog via the official Android and iOS applications.

As the name rightly indicates, FlexShopper is designed to offer more flexibility with regards to your online shopping. It also provides a slightly different buy now pay later policy, one that may suit a wide range of customers. However, unlike buy now and pay later sites like Fingerhut, FlexShopper requires users to apply for the pay later feature.
When your application is accepted to shop on FlexShopper, things start getting a whole lot easier. There are thousands of products to choose from on FlexShopper which means you are likely to find whatever you're looking for on other sites. Categories include electronics, furniture, jewelry, home décor, musical instruments, and a whole bunch of other products.
The retailer offers something known as lease-to-own plans, allowing you to get items on lease and eventually own them. This can be handy for expensive electronics or other items that you come across on the site. Users also have the option to make weekly payments which can make things less complicated as compared to monthly payments. The mobile apps for FlexShopper are available on Android and iOS under the moniker of FlexWallet. The wide range of options available makes this one of the best alternatives to Fingerhut.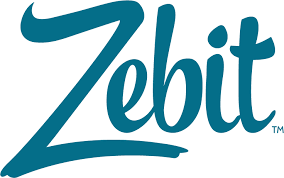 Zebit has a pretty versatile portfolio of products with some of the popular categories including electronics, home décor, furniture, and other utilities. Much like FlexShopper, Zebit requires interested customers to sign up and get approved by the Zebit team. The makers mention that those with a bad credit score can also apply as this service doesn't take that into account.
Zebit offers a monthly payments option at 0% interest, which is clearly the most attractive feature among modern-day buy now pay later sites. Though it may be slightly different in comparison to stores like Fingerhut, particularly with regard to the overall process, Zebit does offer flexibility with your budget which is ultimately what customers want.
Approved customers can reportedly get up to $2,500 in credit for their purchases, which opens up a lot of options for your future purchase. Most products also come with the ability to be paid off within six months, though this usually means larger monthly installments. Oddly, Zebit doesn't have an iOS or Android app as of yet, which is a slight disadvantage when compared with similar to Fingerhut and its alternatives.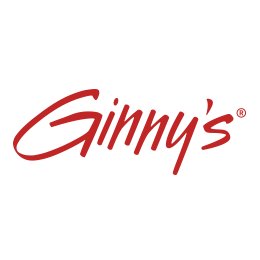 5. Ginny's
Ginny's is one of the best known online retailers for all your shopping needs. Its catalog includes products like furniture, kitchen utilities, beauty products, electronics, bed & bath items, as well as gifts & toys. The retailer also has a dedicated section that helps pick out gifts for him, her, or kids. As for its buy now pay later plans, Ginny's offers a credit account for each new customer.
If you haven't signed up with Ginny's before, the site will help you create a new credit account when you add the product of your choice to the cart and proceed to checkout. Once set up, the payments for your products can range starting from as low as $10 per month. Like most shopping sites today, Ginny's also offers an excellent section on deals with large discounts on several products.
While some of the features offered by Ginny's may be slightly different than sites like Fingerhut, it is no doubt an excellent alternative to the wide range of buy now pay later sites available today. The makers of Ginny's don't have Android or iOS apps available as of yet. The retailer mentions that its approval process doesn't take too long, while your credit account is managed securely online.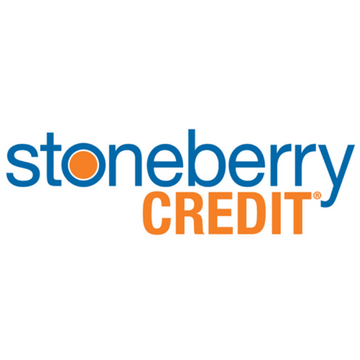 6. Stoneberry
Stoneberry is fairly similar to sites like Fingerhut in the sense that it offers a wide range of credit-related features for its customers while also offering a large catalog of products to choose from. Customers will find just about anything they need for their home or garden including electronics as well as a dedicated "As Seen on TV" section.
One of the primary advantages of picking Stoneberry is that its monthly installments could be as low as $5.99 per month depending on the product you choose, which puts it a notch above sites like Fingerhut and others. Additionally, the retailer doesn't charge annual membership fees or other overages, so you're well covered from surprises in your monthly bills. The site currently offers the ability to get pre-qualified quickly for Stoneberry Credit, though it may include a credit check.
As for the shopping aspect of the app, Stoneberry offers plenty of deals and other sales. There's even a dedicated section for products on clearance sales, helping you get some excellent discounts on the products you love. Unfortunately, Stoneberry doesn't offer an Android or iOS app, so the website is the only way to access the retailer's catalog. The fact that this site offers low monthly installments makes this among the best Fingerhut alternative out there.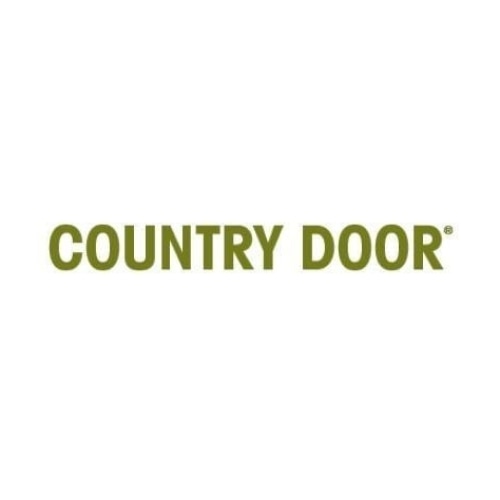 Country Door somewhat resembles Ginny's in terms of its credit approval process. Customers simply have to add their favorite products to their cart, head over to checkout, and choose the option to create a new credit account to get started. However, one major difference with Country Door is that its minimum monthly payments come up to around $20 as compared to $10 per month on Ginny's.
However, despite this caveat, this service is an excellent choice to make large online purchases, especially electronics and furniture. As for the list of products available on Country Door, users will find practically anything ranging from outdoor equipment, bed & bath, kitchen utilities, clothing, gifts, and a whole lot more. It's worth pointing out that Country Door may perform a credit check to know if the customer is eligible to receive credit.
Country Door doesn't have any annual fees for utilizing its credit facilities, however, which is good news for new customers. Barring the slightly higher minimum monthly installment amount, this site is an excellent Fingerhut alternative and definitely worth having a closer look at. This retailer doesn't have a dedicated Android or iOS app which means customers are limited to using its web version.

8. Midnight Velvet
This is yet another alternative to sites like Fingerhut and offers most of the same features on board. As for the available collection, customers get to choose from clothing, shoes, jewelry, accessories, as well as gifts. Midnight Velvet isn't too different from Ginny's or Country Door in terms of its credit features, and users don't have to go through a long approval process either.
However, this site offers monthly installment plans starting at $20/month which is slightly higher as compared to stores like Fingerhut, though not necessarily a dealbreaker. Moreover, customers can unlock more credit as they make timely payments on a monthly basis. This is a good way to reward customers who don't miss any payments. Users will also appreciate the fact that Midnight Velvet doesn't have any hidden charges or membership fees either.
Much like other buy now pay later sites, Midnight Velvet won't charge interest if you clear the dues prior to the due date. Customers will also stumble upon a handful of deals and promotions on their favorite products. As of now, Midnight Velvet doesn't offer an Android or iOS app, though the website is pretty decent on its own. All things considered, this site is certainly one of the best alternatives to websites like Fingerhut.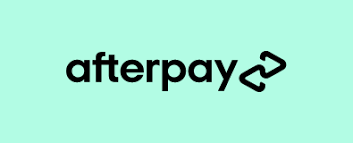 9. Afterpay
Unlike websites like Fingerhut, Afterpay uses a slightly different approach to installments. This retailer offers the ability to repay the entire amount in six weeks with four installments. This also means that there's no interest charged for your purchases, while also making sure your dues are cleared very soon. The one downside to this is that each installment is likely to be higher as compared to something like Fingerhut.
Afterpay has a large collection of products in its library including clothing, gifting items, as well as tools, and household products. This site focuses more on fashion brands like Forever 21 and others, so we recommend Afterpay if you're looking for high-quality clothes with decent installments. We like the fact that Afterpay has an instant approval process for new customers, meaning orders will be shipped fairly quickly.
It's also worth pointing out that Afterpay doesn't run a credit check on the customer, so you should be able to use it even with a bad credit rating. Though Afterpay doesn't have all the items that you would find on websites like Fingerhut, we like the unique aspect of paying your dues over a course of six weeks and in four installments. This makes Afterpay stand out among other buy now pay later websites.