The #Samsung #Galaxy #S5 has undergone several software updates since it was released in 2014. This phone was initially running on Android KitKat then later on was upgraded to Android Lollipop. Today, the Android Marshmallow update is already available for this device. Each update brings several new features and enhancements that make the phone perform better. There are however instances when certain software related issues can occur on this device. This is what we will tackle today as we address the Galaxy S5 stuck in boot logo then vibrates issue & other software related problems.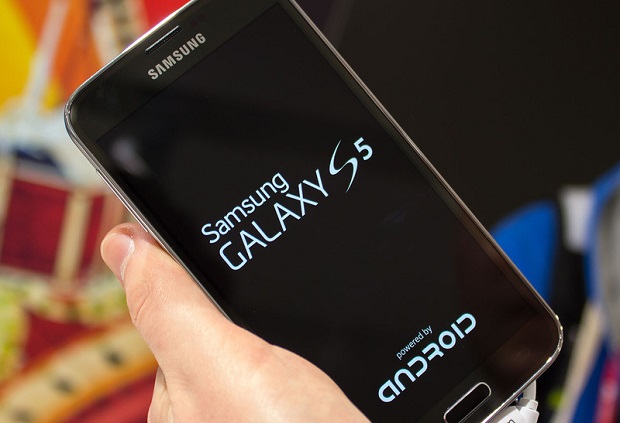 If you own a Samsung Galaxy S5  or any other Android device for that matter then feel free to contact us using this form. We will be more than happy to assist you with any concern that you may have with your device. This is a free service we are offering with no strings attached. We however ask that when you do contact us try to be as detailed as possible so that an accurate assessment can be made and the correct solution can be given.  
If you would like to browse the previous parts in this series then check out this link.  
You may also reach us at our Facebook and Google+ social media accounts.
S5 Stuck In Boot Logo Then Vibrates
Problem: Hi, there's a problem with my phone (obviously) I try to turn it on and all is well until it say T Mobile and I feel it vibrating. Usually it happens once (the vibrating) but now it happens every ten seconds to twenty seconds and it's just like that. Some sites said "reset everything" and I can't do that. I have really important contacts on there that my mom needs. I would take it to a repair shop but I don't want her (the mom) to find out. I'm slowly dying…help me please.
Solution: Here's what you need to do in cases like this. First, remove the battery and microSD card ( if your phone has one) then press and hold the power button for at least a minute. This will discharge the phone circuit and clear out its RAM. Once this is done reinsert just the battery but do not turn on your phone yet. Connect the phone to a charger and let it charge for at least 20 minutes. Make sure that you the charging indicator is present. Once charged, try to turn on your phone.
If the issue remains then check if you can start your phone in recovery mode. If you can access this mode then you have to wipe the cache partition of your device from here. This takes out the temporary system data that's in your device.
If the issue persists then you should consider doing a factory reset ( also from the recovery mode). Although this will delete your phone data there's a big chance that it will resolve the problem.
S5 Does Not Turn On
Problem: Hello, I have owned a Samsung Galaxy S5 for about a year, and though I've had issues with this device before, this is the worst of it. My phone froze, so all I could see was see my homescreen, and swipe left and right, but my apps weren't loading. The home, volume, and power buttons were ineffective, so I decided to just let my phone turn off by itself. It didn't, but just displayed the message "apps restarting". It would do that, then display the white screen with the logo of my cell phone carrier. I eventually tried to remove the battery, and eventually SIM card, but it didn't do anything. Now, my phone won't turn on, though it's plugged in. If you don't know a solution, do you think this would be covered by the warranty?
Solution: The first thing that needs to be done in this case is to address the power issue. Follow the troubleshooting steps below to resolve this problem.
Clean the charging port of your phone using a can of compressed air or by blowing into it using a straw.

Try using a different charging cord when charging your phone.

Try using a different wall charger.

Replace the phone battery with a new one.
Once the power issue has been fixed proceed to checking the freezing issue. In this case you will have to do a factory reset ( preferably from the recovery mode). Make sure to backup your phone data before doing the reset.
If the issue still persist after following the troubleshooting steps listed above then I suggest that you bring your phone to a service center and have it checked.
S5 Randomly Stops Apps
Problem: Randomly yesterday, my phone will stop whatever application it's using, (end call, Pandora, internet, etc) and will go to the T Mobile screen and then the Samsung screen as if it's repowering but it just goes to the lock screen.  It doesn't actually restart, no little chime like when it repowers and it takes less time than repowering. I tried restarting and also taking the battery out but it is still doing this several times per hour. When I log back in, I will check the recently used apps and the last app I was using is there.
Solution: This issue appears to be caused by a glitch in the phone software. I recommend that you wipe the cache partition of your phone from the recovery mode first then check if the issue still occurs. If it does then backup your phone data and do a factory reset.
S5 Check Secure Fail Aboot
Problem: I have a new Samsung Galaxy S5 (refurbished). It came unrooted. I started the phone, put in my personal info, and download titanium backup. I let Tmobile do it's update to android 6.0.1. I rooted the phone and launched Titanium. I tried to delete a bunch of bloatware and it got stuck on some security setting. I know I screwed up and got too aggressive with deleting…. anyway the phone stuck at 21% deleting for 30 some odd minutes. I rebooted it, and now it won't go past the Samsung S5 logo screen. I downloaded a stock version of T Mobile 6.01 from SamMobile. I used odin 3.11 to install it, but I get an error on the phone that says "SECURE CHECK FAIL : aboot" Any thoughts on what  can do, or have I bricked my phone?
Solution: This error message usually occurs when the ROM you downloaded is corrupt or is not compatible with your phone ( you might have downloaded the wrong file) . Try downloading another firmware file for your device. Just to make sure, download a Lollipop version and a Marshmallow version then check if you are able to flash your phone without any issues.
S5 Software Update Notification But No Update Available
Problem: I receive a message every few days saying that I have a new software update available in settings but when I go to settings and check for software update it says no updates available!! Very frustrating! ! Am I looking in the wrong place?
Solution: If an update is available you can manually check it by following the steps listed below.
Tap Apps

Tap Settings

Tap Software Updates

Tap Update Now if an update is available
If no updates are available but you are still getting notifications about it then this could be caused by a glitch in the phone software. Try wiping the cache partition of your phone then check if this fixes the problem. If it doesn't then I recommend that you backup your phone data then do a factory reset.
S5 No Software Update Available
Problem: So I've had this Samsung Galaxy 5 for some time now I bought it from this guy in Craigslist I've never had a problem until now when I want to update my phone I'm still in version 5.0 and everytime I try to check for new updates it says that the servers are temporarily down and it doesn't give me the option to even start the download of the new version.Btw my phone is from Verizon but it was flashed so now its att/cricket
Solution: The reason why your phone doesn't get an update is because it is unable to access the Verizon servers. Placing a Verizon SIM in the phone might allow you to get the update. However, the update will only be made available to your phone if it has not been rooted or is not running on a custom software.
If using a Verizon SIM in your phone does not work then try connecting your phone using a USB cord to a computer with Kies or Smart Switch installed then use the software to update your device.
Feel free to send us your questions, suggestions and problems you've encountered while using your Android phone. We support every Android device that is available in the market today. And don't worry, we won't charge you a single penny for your questions. Contact us using this form. We read every message we receive can't guarantee a quick response. If we were able to help you, please help us spread the word by sharing our posts with your friends.