Are you having trouble playing music on Spotify on your PS5? If you're getting a Spotify error or if Spotify does not seem to work for you at all, this guide is for you.
How to fix Spotify not working on PS5?
Although the Spotify app has largely been one of the reliable third party apps in the PlaySation (PS4 and PS5), some people may experience issues with it due to a number of different factors.
If your Spotify app keeps crashing or does not simply work on your PS5, here are the solutions that you need to try: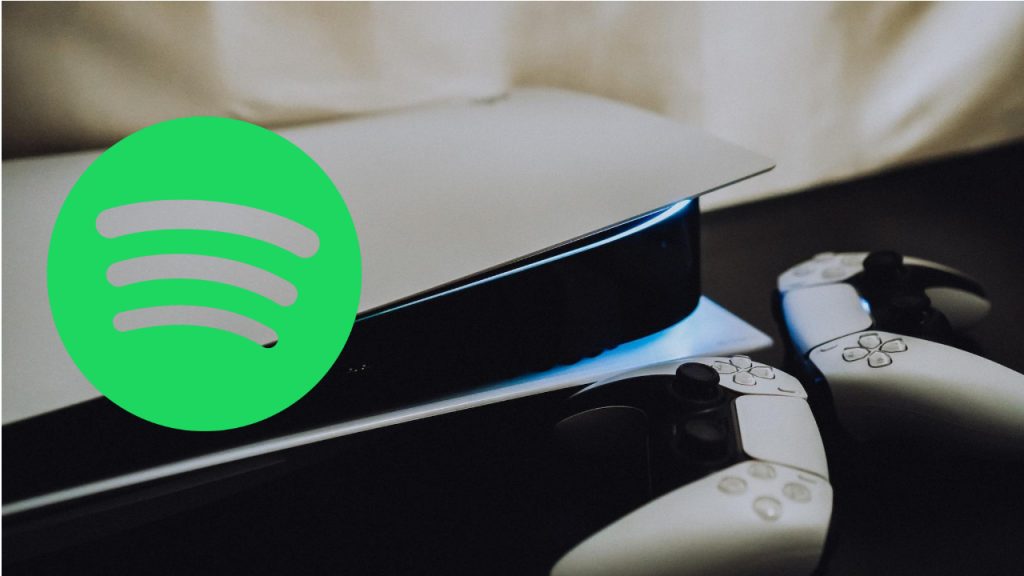 Fix #1: Close and restart Spotify.
A simple yet important step to do in this case is to ensure that you close and restart the app. This can sometimes work when getting a certain Spotify error, or if the app has become unresponsive.
If Spotify is not responding, you can manually close it with these steps:
Go to the Home screen or Control Center.
Select the Media tab on top.
Highlight the Spotify app and press the Options button on your controller.
Select Close app.
Once you've closed Spotify, go back to Media tab and highlight the app tile again and this time, try to check for updates after pressing the Options button.
If the app is already running the latest version at this time, proceed to the next solution.
Fix #2: Reboot your console.
If restarting the app did not help, the next step is to ensure that you restart your PlayStation 5 console. This is usually enough to get rid of minor game bugs in games or apps in a PS5.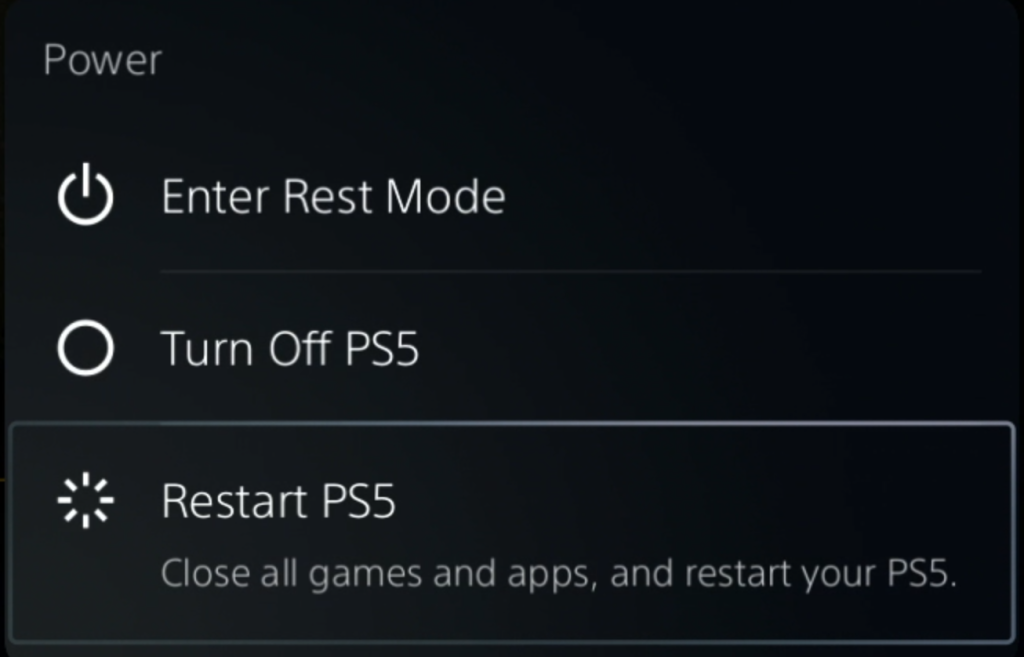 To restart your PS5:
Press the PS button on your controller.
Select the Power icon at the bottom.
Select Restart PS5 option.
Fix #3: Check your Spotify account.
Using a web browser on your mobile or computer, try to see if you can log in to it. If you can, do a quick check for any possible Spotify account issues such as expired subscription or notification from Spotify about the status of your account.
You can also check the Spotify web version and see if you can play or download music there.
If there's no issue with your Spotify account at all, continue with the troubleshooting.
Fix #4: Check PSN server status.
Checking the server status of PlayStation Network is next important step here. If the PlayStation 5 servers are offline for maintenance or outage, you will not be able to use the console's online features.
Apps like Spotify won't be able to stream music and thus won't work on your PS5. Usually, there's going to be a Spotify error indicating the loss of connection to help you diagnose the issue but it's still important to consider checking the PSN server status.
If you are unable to connect to Spotify, the service will be unable to provide music to your device.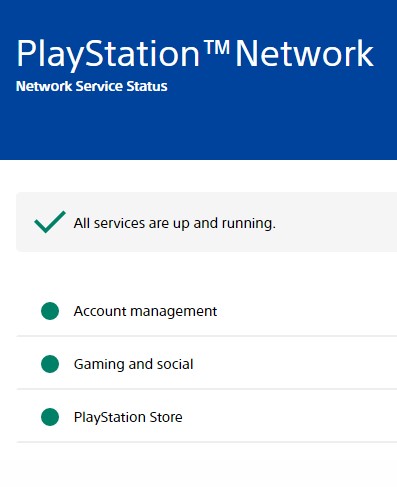 To view PlayStation network status, you can go to the official website of PlayStation at https://status.playstation.com/
If there seems to be no problem with the PSN servers and there's no on-going server outage, you can also check Spotify server status separately using third party resources such as Downdetector website. Sometimes, the Spotify app in a certain platform may not work due to a particular issue from the Spotify server only.
Fix #5: Restart modem or router.
If the Spotify not working on PS5 problem did not go away and there's no issues with the Spotify servers or the PlayStation Network, the next thing that you need to do is to troubleshoot your internet connection. There are a number of steps that you must perform in order to do this.
The first one is to ensure that you deal with the modem or router.
Start by turning off the modem or router normally. Once it's off, unplug the device from the wall outlet and wait for 30 seconds. This should give it time to clear its system and memory and hopefully fix Spotify application error.
Once you're done restarting the modem or router, plug everything back in and check for the problem again. Make sure to wait until all the lights on your router have become stable before testing your internet connection again.
Fix #6: Run a speed test.
A good internet connection is necessary in order to play any online game or app in the PS5.
The Spotify application may not work properly on your PS5 if you have a slow internet connection. If you're getting a Spotify error about your connection, or if Spotify seems to be constantly buffering, it's likely due to a slow internet.
You can run a speed test on your PS5 to check the status of internet connectivity with these steps: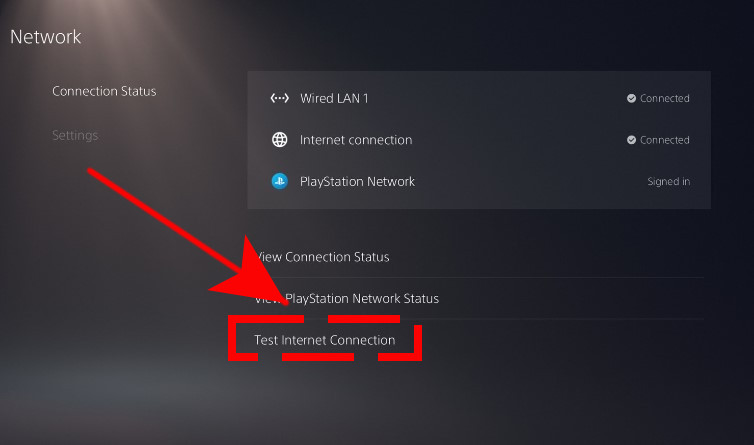 Go to the Home screen or Control Center.
Go to Settings.
Go to Network.
Go to Connection Status.
Select Test Internet Connection.
Check your results to verify if your upload and download speeds are consistent with the subscription plan with your internet service provider. If you see that the download seems to be slow and way outside your plan, get help from your ISP so they can troubleshoot the issue.
Fix #7: Install updates.
For some people, the Spotify error they're getting has nothing to do with their network connection but in fact caused by outdated system software of their console.
To fix Spotify on PS5, make sure that you're running the latest version of software for your console.
Follow these steps on how to update your PS5:
Make sure that your PS5 is connected to the internet.
Go to Settings.
Go to System.
Go to System Software.
Go to System Software Update and Settings.
Go to Update System Software.
Fix #8: Delete and reinstall Spotify.
The last resort for this sort of issue is to reinstall Spotify. You need to do this is you're positive that there's no server issues and your internet connection at home is working properly.
To delete the Spotify app:
On your PS5 Home screen, go to Settings by selecting the gear icon located in the top right corner of your screen.
Select Storage.
Select Console storage.
Select Games and Apps.
Select the app you'd like to delete.
Select Delete to delete the app.
Redownload Spotify from the PlayStation Store again and install the app. Then, try playing music again to see if the issue has been eliminated.
FAQs
Why is Spotify not working on my PS5?

Your Spotify on PS5 can stop working for many different reasons. Most of the time, the cause can be a temporary bug in the app or the console but at other times, the issue may require more troubleshooting effort. 

How do I fix Spotify not working issue on PS5?

If Spotify keeps crashing or showing an error when you try to play it, it's important that the first thing that you must do is to close and restart the app. 
If that won't work, then consider restarting the console and checking the server status. You also have to troubleshoot your internet connection and reinstall Spotify if necessary.