Having frequent troubles with your TCL Smart TV? Such as lag issues or performing poorly? Your system cache is most likely the cause of it because it is growing out of hand quickly.
* If you buy through links on our site, we may earn an affiliate commission. For more details, please visit our Privacy policy page.
Hey guys! Welcome to The Droid Guy! Today, we are going to tackle how to delete cache on your TCL tv.
One of the well-known TV manufacturers with a variety of models to suit different market segments is TCL. You can choose from models with features like QLED and Mini LED displays with support for Dolby Vision HDR and Dolby Atmos. If you're seeking for an affordable TV model with lots of fantastic features. Because of this, the brand is well-liked by consumers on a tight budget who need a good home theater setup.
Each new software update makes smart TVs even better. Depending on the OS of your TV, these updates add new features and offer app compatibility. It's possible that as time passes, your Smart TV will start to operate a little more slowly. If you have installed apps, this can also also slow the performance of TCL Android TV or TCL Smart TVs . An app that used to respond perfectly, for instance, may now launch slowly or have problems when you try to use it. In this instance, there can be problems with your storage being full of cache data.
One of the issues that you might experience with your TCL Roku TV is when its performance becomes so slow. This can be an annoying experience especially if you are in the middle of watching your favorite program. On a TCL Roku TV, for instance, the Netflix app occasionally won't function.
It may be necessary to clear cache on TCL Roku TV in order to boost performance if there is too much cache on the system. For instance, if your TCL Roku TV stops or doesn't respond to commands, you might want to clear its cache and restart it.
If you are interested to learn how to clear cache on TCL TV, then scroll down and continue reading.
Clear Cache TCL TV
What Is Cache Data?
For faster data reading, several apps utilize data that has been saved on your TV. The cache data fills up a lot of storage space on your TCL TV over time, which causes the app to stop working as intended and causes your TV to run out of space.
One of the best ways to fix a TCL Roku TV or TCL Smart TV that isn't performing well is to clear the cache on the device. The TV will have to reset and set itself up from scratch as a result of this procedure. Generally speaking, your Roku TV will have more storage space and any playback issues can be resolved by clearing the cache. Additionally, any temporary files on your device will be deleted.
Cache files can be removed from computers and mobile devices with relative ease, but TCL Smart TVs can be a little more challenging. But, don't worry, we'll teach you how to remove cache files on your TCL roku device.
You should keep in mind that TCL makes TCL Android Smart TV and has Roku OS tvs as well. So, it is best to use the appropriate technique depending on what sort of TCL Smart TV you have.
Clear Cache On TCL Roku Smart TV
There are actually two ways to clear the cache on your TCL Roku Smart TV.
First is to factory reset the device, which will erase all of its data. To do this, select Settings from the menu on the left and then select Advanced System Settings to do a factory reset. You'll be required to enter a passcode when requested for one. Then, to confirm the action, follow the directions displayed on the screen. After it is finished, the Roku device will have a clean cache and be ready for usage once more.
Restarting the Roku device is another option. You can do this by using the remote control. Follow the instructions below.
On your TCL Roku remote, press the Home button 5 times
Then, press the Up button 2 times.
Now, press the Rewind button twice.
Lastly, press the Fast Forward button twice as well.
Now, pressing these buttons simultaneously will freeze your Roku TV, make the screen black, and allow it to immediately restart.
---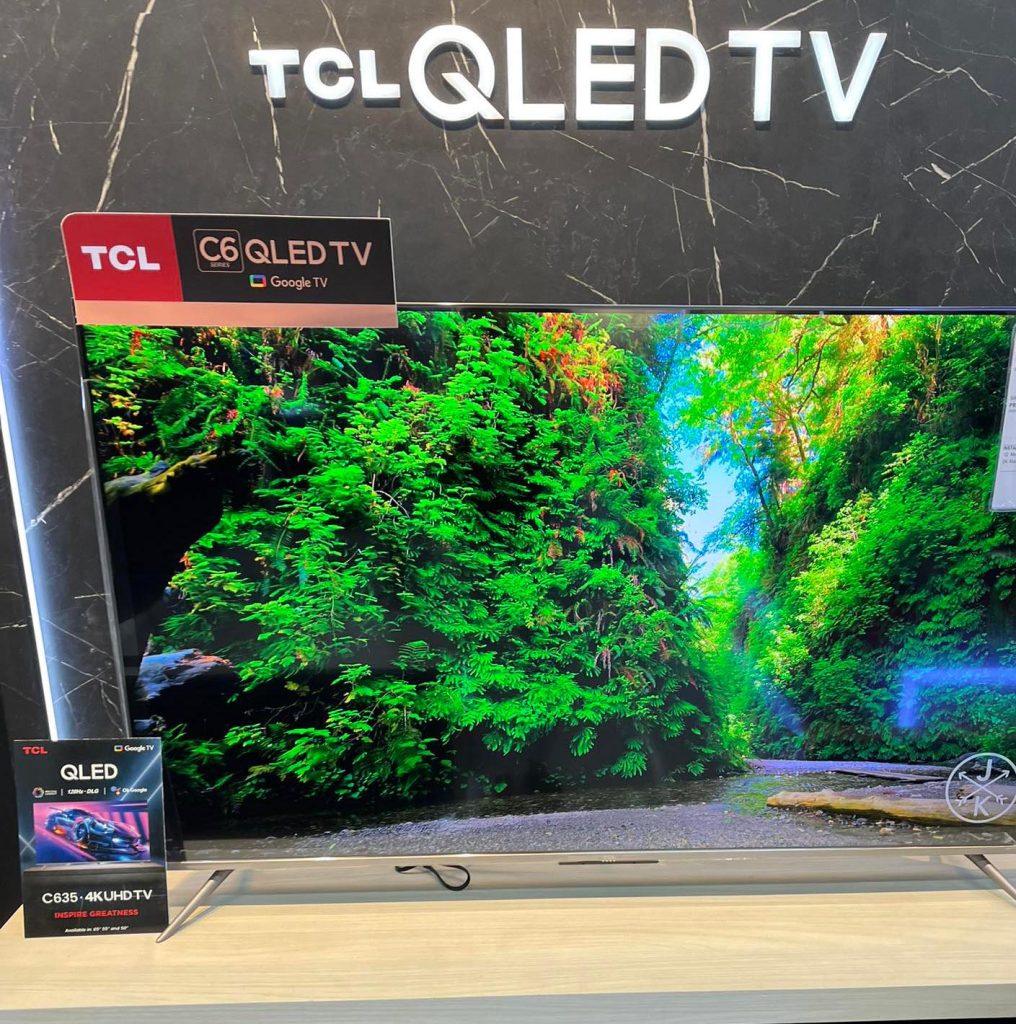 Clear Cache On TCL Android Smart TV
You can remove the app cache even on Android Smart TVs if it is giving you issues. Here's how it's done:
Get the TV remote controller and turn on your TCL Android Smart TV.
On the Google TV home screen, choose your Profile icon.
Then, select the Settings menu.
Now, choose the Apps option, and select See All Apps.
On your TCL Android Smart TV, a list of all installed apps will be displayed.
Choose the application that seems to be having problems.
Then, select the Clear Cache option. The particular app's cache will be cleared in this way.
Any installed app on your TCL Android TV can also have its cache cleared using this technique.
Check out the newest TCL TV models that are available on the market today. Any of these are excellent gifts for your loved ones.
---
Brand: TCL
Screen Size: 32 Inches
Supported Internet Services: Hulu, Google Play Store, YouTube
Display Technology: LED
Resolution: 720p
Refresh Rate: 60 Hz
Special Feature: Flat
Included Components: Power Cable, Voice Remote Control, Stand
Connectivity Technology: Bluetooth, Wi-Fi, USB, Ethernet, HDMI
Product Dimensions: 3″D x 28.8″W x 17.2″H
Features a High Definition (720p) Resolution: 720p resolution in its whole provides superb detail, color, and contrast.
It also has Google Assistant Built-in, Chromecast Built-in, and you can stream 700,000 plus shows and movies, live sports and news, or your favorite music from Google Play.
If you are interested in buying this product, then click on Amazon
---
Brand: TCL
Screen Size: 32
Supported Internet Services: Netflix, Pandora, Hulu, Amazon Instant Video, YouTube
Display Technology: LED
Spectacular High-Definition. Your favorite entertainment is now available in dazzling HD definition, which offers improved clarity and detail.
An uncomplicated, programmable home screen puts your preferred broadcast TV, streaming channels, gaming consoles, and other gadgets front and center so you can enjoy.
If you want to buy this product, simply click on Amazon
---
That's it. I hope this simple troubleshooting guide has been able to help you. Thanks for reading this post.
* If you buy through links on our site, we may earn an affiliate commission. For more details, please visit our Privacy policy page.