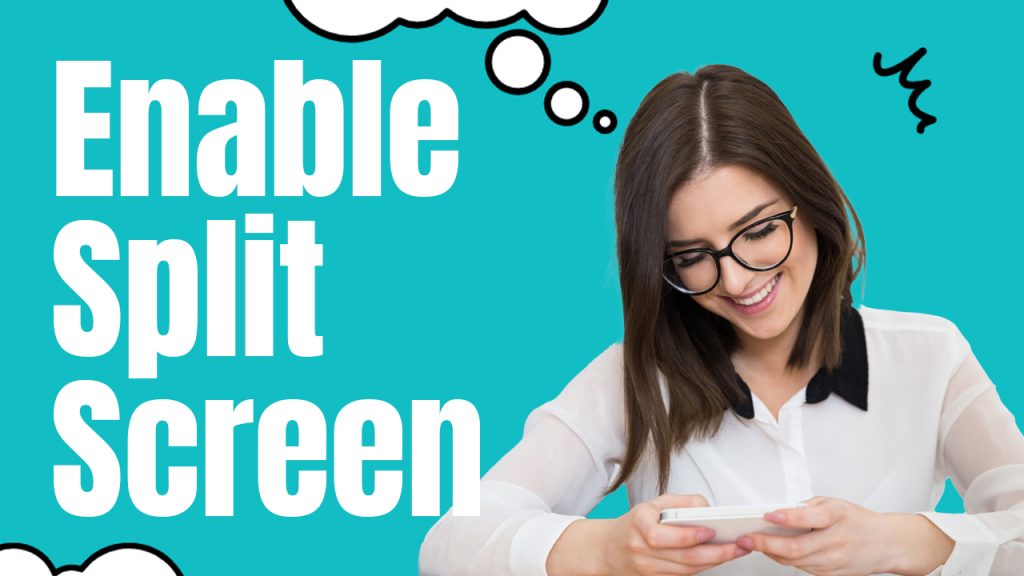 The Samsung Galaxy S20 FE is a highly advanced smartphone with a host of features, including the ability to use split screen.
Split screen is a feature on Android phones that allows users to run two apps simultaneously on the same screen. It is a useful tool for multitasking, as it allows you to keep multiple apps open and accessible at the same time.
In this tutorial, we will show you how to use split screen on the Samsung Galaxy S20 FE smartphone.
Enabling Split Screen on Samsung Galaxy S20 FE
Enabling split screen is a requisite to using it on your device. To enable the split screen feature on the Galaxy S20 FE, just follow these steps:
Step 1: To get started, open the Settings app by tapping on the Settings icon from the Home screen or Apps screen of your phone.
Step 2: Once you're in the Settings app menu, scroll down and select Advanced features. Another window opens with a list of all built-in advanced features of the phone.
Step 3: To continue, find Multi-window and then toggle to turn on the switch next to it. Doing so activates the split screen feature of your device.
Now that split screen is enabled, you can start accessing and using it when needed.
Viewing Apps in Split Screen on Samsung Galaxy S20 FE
Using the split screen feature on your Samsung Galaxy S20 FE is pretty straight forward. For as long as it's enabled you can switch to this mode with these simple steps:
First, open the app that you'd like to use in a split screen view.
With the app opened, tap the Recent Apps icon to view the list of all recent applications.
To continue, locate the app that you'd like to use or view in split screen and then swipe it to the right or left until a blue line appears.
When you see the line, tap the Split Screen icon that appears.
By then you can select and open the next app that you'd like to view or use in split screen mode.
Your Samsung Galaxy S20 FE will now display both apps in split screen mode, allowing you to use both apps at the same time. Your screen will then be divided into two halves, with each app running in its own window.
Resizing Split Screen Windows on Samsung Galaxy S20 FE
If you're not satisfied with the current display sizing, you can always resize the split screen window accordingly. You can adjust the size of the split screen windows by dragging the dividing line up or down.
To do so, simply drag the dividing line between the two apps up or down and then adjust the size of each window based on your needs and preferences.
Just adjust the screen size to fit and conveniently see all app windows on your screen.
Exiting Split Screen on Samsung Galaxy S20 FE
While the split screen mode offers a number of benefits when it comes to multitasking with various applications, there's always a good chance that you'd prefer to switch your device screen to the normal view. This is when you find the need to exit the split screen view.
Tapping on this icon will close the split screen and return you to the app you were using before you entered split screen mode.
Advantages of Split Screen over Normal Screen
Using the split screen feature gives you a number of benefits over using a normal screen on your Samsung Galaxy smartphone. Among these advantages are as follows:
Increased Productivity. With split screen, you can run two apps simultaneously and access both without having to switch windows or close the other.
Improved Multitasking. Split screen allows you to watch videos, take notes, send messages or browse the internet while using other apps or doing other tasks on your device.
Enhanced User Experience. Such a feature promises a more personalized and dynamic user experience as it allows you to customize your screen layout according to your liking.
Split screen is available on most Android phones running Android 7.0 Nougat or later. However, the actual steps and functionality may vary between device models, operating systems and service providers.
Hope this helps!