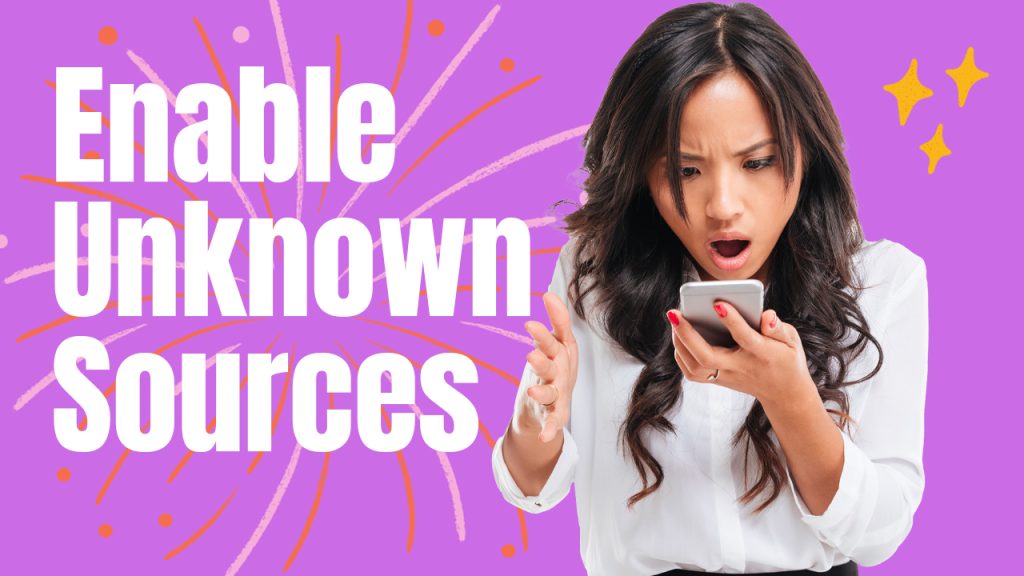 By default, your Samsung Galaxy device is set to prohibit apps from being installed from unknown sources. This is the main reason why you're prompted with an unknown source error when attempting to download and install a certain application from sources other than the Google Play Store and Galaxy Store. However, you can tweak your device setting to bypass this security requirement at your own risk.
In this tutorial, we will walk you through enabling unknown sources on the Samsung Galaxy A52 5g smartphone.
Feel free to refer to this guide if you badly need to install an app from sources other than Google Play Store.
Step 1: Enabling the unknown sources feature on the Galaxy A52 involves unlocking the Developer Options menu of the phone. To get started, open the Settings app by tapping on the Settings (gear) icon from the Home screen or Apps tray of your phone.
Alternatively, you can launch the quick settings panel and then tap on the gear icon or Settings app shortcut.
Step 2: Once you're in the Settings menu, find and then tap Software information. Doing so will launch another window with more software details of your device.
Step 3: Find and then tap Build number several times until you see the message saying that the Developer mode has been turned on or something similar.
This message denotes that the developer options menu has been enabled or unlocked.
Step 4: After enabling developer mode, go back to the settings menu by pressing the back key on your phone.
Step 5: In the Settings menu, scroll all the way down to the bottom section and you should see Developer Options added in the list of items. To access the Developer Options menu and all the hidden features in it, tap Developer Options.
Step 6: Once you're in the Developer Options menu, scroll down to find Unknown sources from the given options and then tap on it to proceed.
Step 7: If prompted, read and review the warning message and then tap Allow to confirm action.
The unknown sources will then be enabled on your Samsung Galaxy A52 5G.
What happens with the Unknown Sources option enabled?
When this option is enabled, the phone will no longer restrict the installation of apps from outside sources. That said, you will be able to download and install APK files from websites or sources other than the Galaxy Store and Play Store platform.
While enabling unknown sources benefits end-users in terms of expanding the device's functionality, it's also accompanied with some security risks. This is because your phone and personal data become more vulnerable to attacks from unknown apps in this state.
To protect your device and all your personal information in it, only download apps from trusted sources and take necessary precautions. And don't forget to turn this feature OFF as soon as you're done downloading the desired apps from an unknown source.
Hope this helps!