The #Samsung #Galaxy #S6 is one of the many smartphone models available in the market that has become quite popular among consumers. Released in 2015, this phone uses a mainly glass and metal construction giving it a premium and solid feel. Its internal hardware is quite powerful as well as it comes equipped with an octa core Exynos processor paired with 3GB of RAM making it perform smoothly. While this device has proven itself as a reliable daily driver some owners are having issues with it which we will be addressing today. In this latest installment of our troubleshooting series we will tackle the Galaxy S6 turns off when not connected to charger issue & other related problems.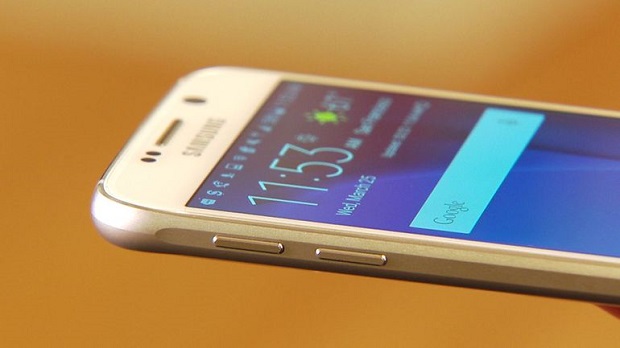 If you own a Samsung Galaxy S6  or any other Android device for that matter then feel free to contact us using this form. We will be more than happy to assist you with any concern that you may have with your device. This is a free service we are offering with no strings attached. We however ask that when you do contact us try to be as detailed as possible so that an accurate assessment can be made and the correct solution can be given.  
If you would like to browse the previous parts in this series then check out this link.  
You may also reach us at our Facebook and Google+ social media accounts.
S6 Turns Off When Not Connected To Charger
Problem: My friend had given my her old Galaxy s6. One day I took it off the charger when it had reached 100% and it immediately turned off and never turned back on no matter what i did. I plugged it back into the charger and it worked. I let the battery drain and charged it again and still didn't work unless it was on the charger. Here we are today, and my phone wont even work on the charger. When it is plugged in, it shows the start up and that is as far as it goes it will never turn on. I am wondering if you have any suggestions. I can't take it to a get it repaired because it isn't connected to a service since I can't use it unless it's on a charger so I have zero insurance on it to get it fix.
Solution: There are two possible reasons why this is happening. First, the battery of the phone is already faulty. Second, the power IC of the device could be malfunctioning. Both cases require the phone to be checked at a service center since it has to be opened and possibly require a component replacement in order for the phone to work again.
S6 Won't Turn On
Problem: Hey DroidGuy, Phone charges but won't turn on, it is a work phone, so no problem to send to manufacturer. The issue occurred after a day snowboarding in very cold conditions, though had not experienced any problems in same/similar cold weather conditions for the previous week. I have tried the soft reset by pressing power and down volume buttons simultaneously for 7 secs plus, though no change .. The phone did vibrate in similar fashion to when turning on was OK, nothing further, though the LED that shows "green" when battery has charged to 100% did pulse "blue/purple" for about 5-10secs, after which time it went out, and the return and other indicator next to the home button illuminated and stayed on. Main concern is if there is procedure that would allow me to recover recent holiday photos/videos Appreciate any feedback. Thanks in advance. Cheers, FYI .. not really sure on the android version, though phone is approx 18months old
Solution: The only way you will be able to retrieve the photos stored in your phone is if the device is turned on. What you should do first is to try connecting the phone using a USB cord to a computer with Kies or Smart Switch running. Check if the software can detect your phone and if it can then you should perform a data backup.
If your phone can't be detected by Kies or Smart Switch then try the following steps listed below to turn on your phone.
Clean the charging port of your phone using a can of compressed air. Your aim here is to remove any dirt or debris stuck in this port as this could cause charging problems.

Try charging the phone for at least 20 minutes. If you don't see any charging indicator then try using different charging cords and wall chargers.

Try turning on the phone in recovery mode. If you are able to access this mode then I suggest you wipe the cache partition of your device from here. This deletes the temporary system files.
If the above steps fail to fix the problem then you should bring your phone to a service center and have it checked.
S6 Screen Not Turning On
Problem: My galaxy s6 has a green light at the top at all times but the screen will not turn on. I left it on charge while I slept and when I woke up my alarm hadn't gone off but the green light was on. It won't let me turn it off but the light is always on, I didn't turn it off when i plugged it up that night either, I just locked it and went straight to sleep. I'm not exactly aware of the android version it is. I just ordered this as a replacement because my last galaxy screen also quit working.
Solution: For this particular issue you should try simulating a battery pull first. To do this just press and hold the power button and volume down button for at least 10 seconds. Your phone should restart after this. If it doesn't then try connecting it to its charger first for at least 20 minutes. Once this is done check if you are able to access the recovery mode. If you are able to then I suggest that you perform a factory reset from here.
Should the above steps fail to fix the problem then I suggest that you bring your phone to a service center and have it checked.
S6 Freezes In Restart Screen
Problem: My Samsung Galaxy S6 crashed and automatically restarted but then froze on the restart screen. I tried to restart it by pressing the power and volume down keys and even though it did manage to restart, it kept freezing on the Samsung screen. I did that about 5 times and left it for a while but nothing happened just the same screen. Now the battery has drained and when i put it to charge, the charge sign keeps coming and going in 10 second intervals and it is not charging. How do I fix this problem? Thank you
Solution: What you will need to do first is to fix the charging problem of the phone. Start by cleaning the charging port using a can of compressed air. Next, charge the phone using different charging cords and wall chargers. If the charging issue still occurs then you will need to have the charging port of your phone checked as this might already be faulty.
As for the phone freezing in the Samsung screen the best way to fix this is to perform a factory reset. You should do this only if you have made a backup of your phone data and only if your phone battery has at least 75% charge left.
S6 Not Charging Using Wired And Wireless Charger
Problem: Hi, The S6 will not charge either thru the USB cable or using a wireless charger. Any ideas you might have would be appreciated. Thanks.
Solution: If your phone does not charge using a wired or wireless charger then the problem could either be caused by a faulty charging IC or battery. If this is the case I recommend that you bring your phone to a service center and have it checked.
S6 Battery Drains Because Gear VR Will Not Shut Off
Problem: So after my latest update which seems to have included Gear VR grrr…. it constantly turns on by it self and drains my battery. it has done this to now where my phone will not charge. Doesn't matter what cable, socket, usb port we try it will not charge because Gear VR will not shut off. Please please help!
Solution: Try disabling the Gear VR service from the application manager or if you can uninstall it then try doing it. You should also try checking if another new software update is available for your phone that fixes this issue.
On last troubleshooting step that you should consider doing is a factory reset. Just make sure to backup your phone data before doing the reset.
S6 Not Starting After Unrooting
Problem: HI So I wanted to unroot my phone which is a galaxy s6 and had no idea how to so I just went to the supersu app and clicked on full unroot. It gave me some warnings but I clicked continue and now my phone wont turn on. It only comes to the Galaxy S6 logo (Not the Samsung logo) and then turns off. I have no idea how to fix this and I really need help and fast. I hope you guys can help
Solution: It's possible that the phone got bricked during the unrooting process. It would have been great if you got the warning error so as to pinpoint the exact cause of this problem. The troubleshooting steps recommended for this particular issue are listed below.
Try pressing and holding the power button and volume down button for at least 10 seconds. Ideally your phone should restart after this.

Try starting the phone in recovery mode then wipe its cache partition.

Try starting the phone in recovery mode then do a factory reset. Take note that the reset will erase your phone data.
If the above steps fail to fix the problem then you should consider flashing your phone with its updated firmware file.
Feel free to send us your questions, suggestions and problems you've encountered while using your Android phone. We support every Android device that is available in the market today. And don't worry, we won't charge you a single penny for your questions. Contact us using this form. We read every message we receive can't guarantee a quick response. If we were able to help you, please help us spread the word by sharing our posts with your friends.