You need the best wireless charger for Pixel 6 in 2023. However, with various options out there, looking for the right charger could easily become overwhelming.
* If you buy through links on our site, we may earn an affiliate commission. For more details, please visit our Privacy policy page.
That's why we have gathered some of the best wireless chargers for your Pixel 6 phone. Not only that, but you don't have to wait for next year because you can already find the right charger in 2023 today.
What is Google Pixel 6?
The Pixel 6 and Pixel 6 pro recently hit the market on October 28, 2021. It is designed, manufactured, and marketed by one of the biggest tech companies today, Google.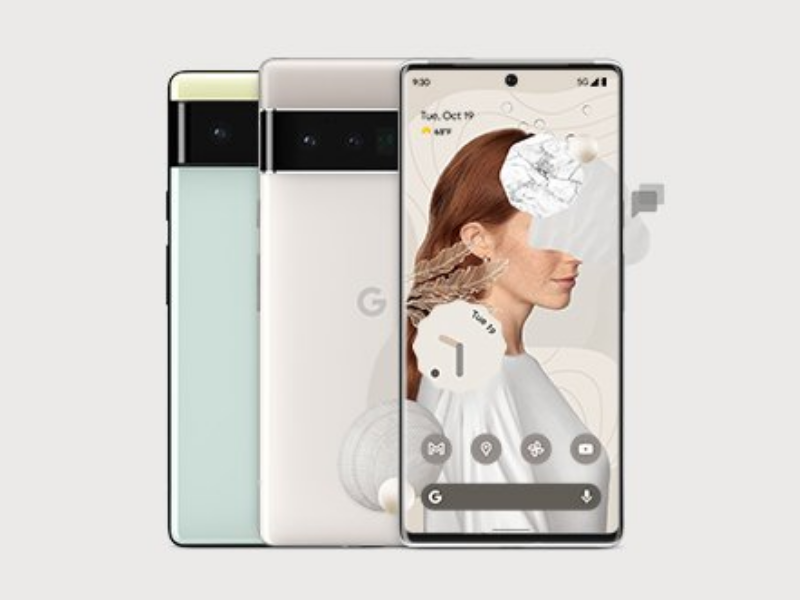 The Pixel 6 and its variant are a successor of the Pixel 5. It runs in Android 12 as its operating system with an octa-core CPU.
If you have been doing some research or you already have Pixel 6, you know that Pixel 6 doesn't include a charger in the box.
Yes, you read that right. Google joins Samsung and Apple in this move, leaving customers scrambling to find the right charger.
This can be an advantage because it allows you to reuse your old chargers or find a new one that you prefer.
What is wireless charging?
No matter how powerful your phone is, you still need a long-lasting battery.
Traditionally, when you charge your phone, you would need to get your charger, plug it into a socket and connect the other end to your phone.
Wireless charging is a little different. Technically, it is not wireless because you still have to plug your charger into the socket. What makes it wireless is that you don't have to connect your phone to the charger. Instead, you simply place the phone on the charging pad and it will charge wirelessly.
Wireless charging brings a lot of great benefits. It is super convenient and easy to use.
Not all wireless chargers are the same in their capabilities and features. Thus, it is a must that you know which charger is the best one for you.
Choosing the wrong charger can fry your battery and shorten its lifespan unnecessarily. The opposite is true when you choose the right charger. You'll have longer than the average battery life.
So, without any further delay, here are some of the best wireless chargers you can use for your Google Pixel 6.
Best Wireless Charger for Pixel 6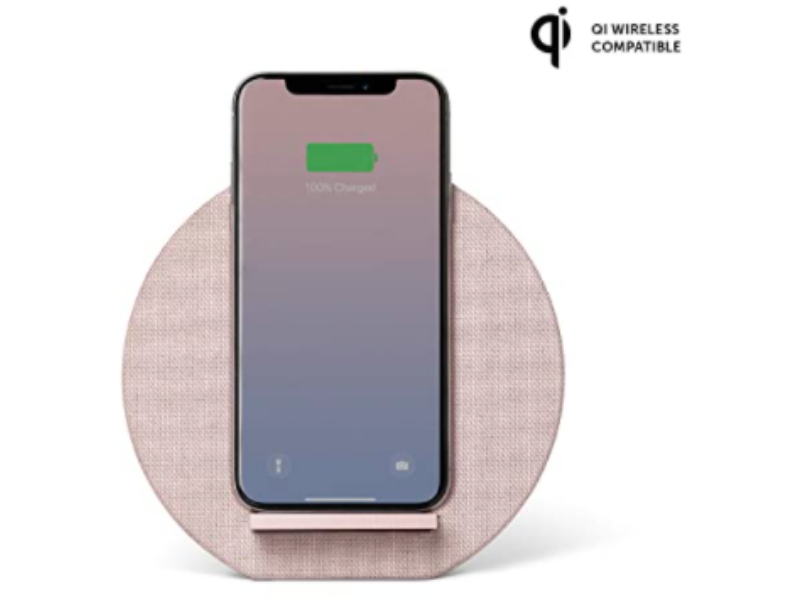 Another known brand in wireless charging products would be Native Union. They have various electronics products that would make your life easier and this wireless charger stand is among them.
The important features of this wireless charger are the following:
10W charging
Qi-certified
Different elegant designs
Compatible with a wide range of phones
In most cases, a 10W charging should give you an acceptable charging speed for your Google Pixel 6. As a Qi-certified device, you can be confident that the Native Union wireless charger stand will deliver its promises.
There are six color and design variations to choose from. This should allow you to choose a wireless charger that fits your preference.
The wireless charger is compatible with a wide range of smartphones and not just Google Pixel 6. This means that you can share your charger with others or charge other phones you may have.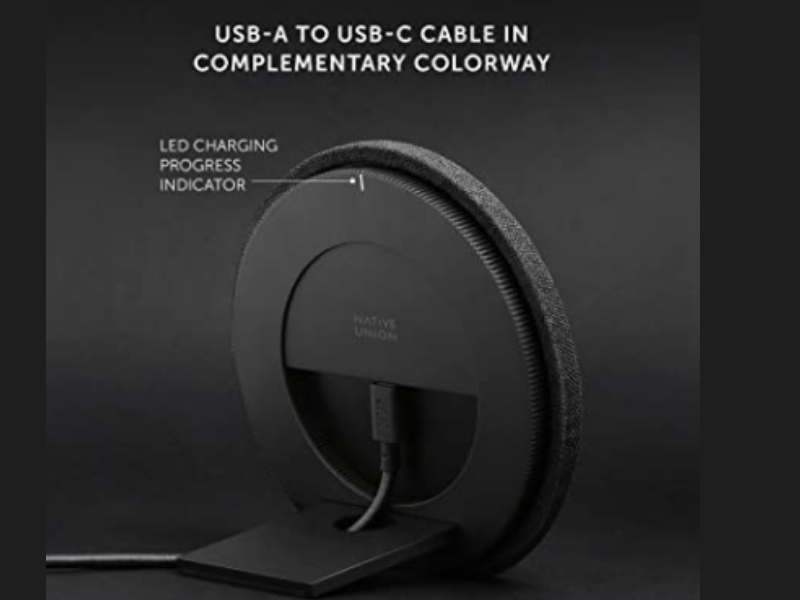 Since this is a charger and a stand at the same time, it helps you check your phone with ease. You can easily use the charger stand for facial recognition, video calls, and notifications.
When charging, you can place your phone in landscape or portrait orientation. The charging coil is located at the center of the charger. So, be sure to have the correct placement for proper charging.
Buy it now on Amazon
---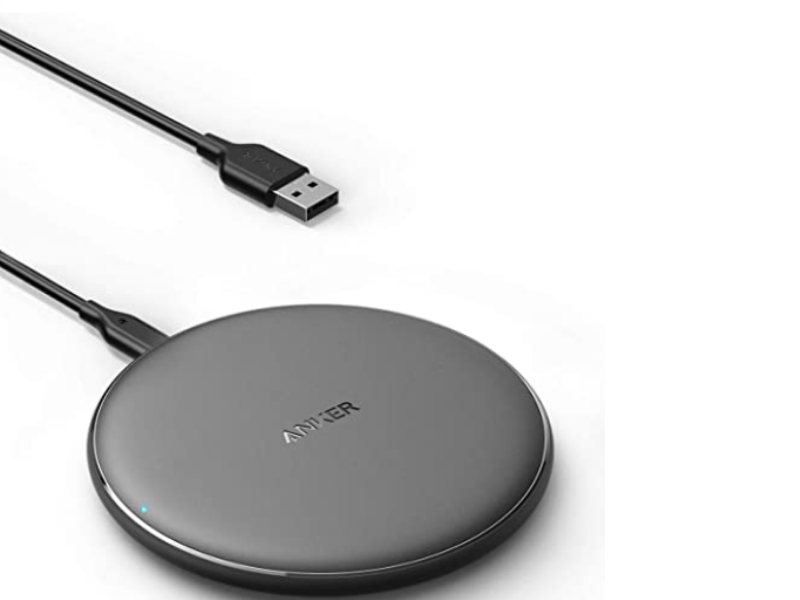 If you try to explore the market, you will see that Anker's wireless chargers are quite popular. It has already been tested and used by millions of customers from around the world.
The Anker wireless charger pad is the perfect choice for budget-conscious buyers. Anker expertly created a powerful charger while keeping its price super affordable.
Here are some of the best features of the Anker wireless charger pad:
Easy and convenient to use
Compatible with a wide range of devices
Can charge through phone cases
10W charging
USB C cable
The Anker wireless charger pad quickly charges your Google Pixel 6 and earbuds. Simply place your smartphone on the PowerWave Pad, sit tight, and relax. With 10W charging power, your phone should be fully charged within just a few hours.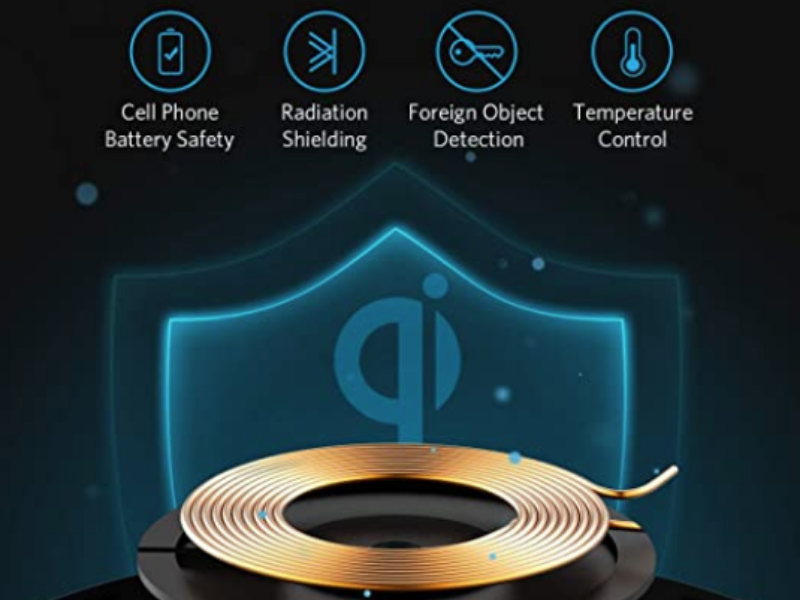 The wireless charging pad comes in various colors, which include partial black, navy blue, white, and full black. On top of that, you get an 18-month warranty and access to their customer support.
Buy it now on Amazon
---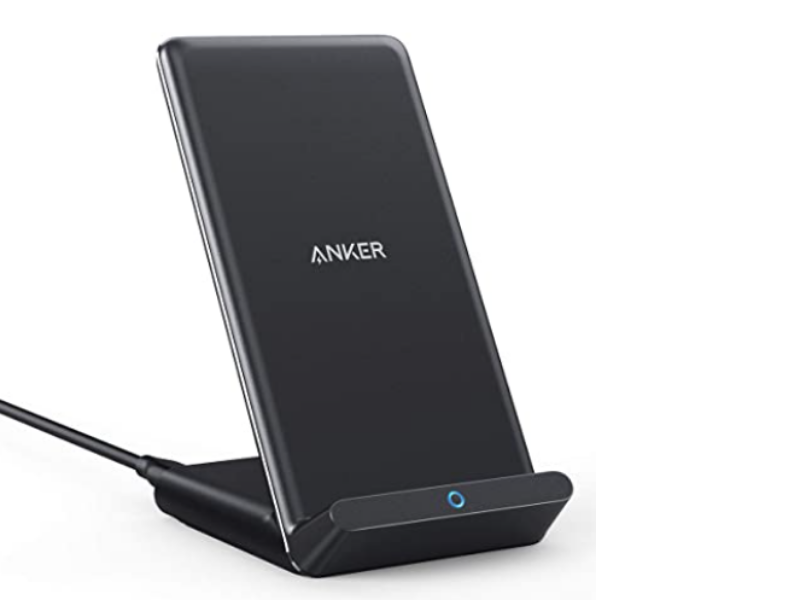 Because of the intense popularity of the wireless charger pad, Anker created another product. This time, it's a wireless charger Google Pixel stand.
The Anker wireless charger stand has the same features that the charger pad has. The obvious difference is that this product serves as a stand.
Here are the features:
10W charging
Charge in landscape and portrait orientation
Case friendly
The best thing about Anker wireless charger is that it detects how much wattage is needed to charge a specific phone. For example, when you charge the Google Pixel phone, it uses 10W charging power. It also automatically switches to 7.5W and 5W when you charge other phone models. You can even use this to charge a power bank.
Your phone is safe with an Anker wireless charger. With the MultiProtect technology of Anker, the charger can detect foreign objects, short circuits, and high temperatures that can potentially damage your phone.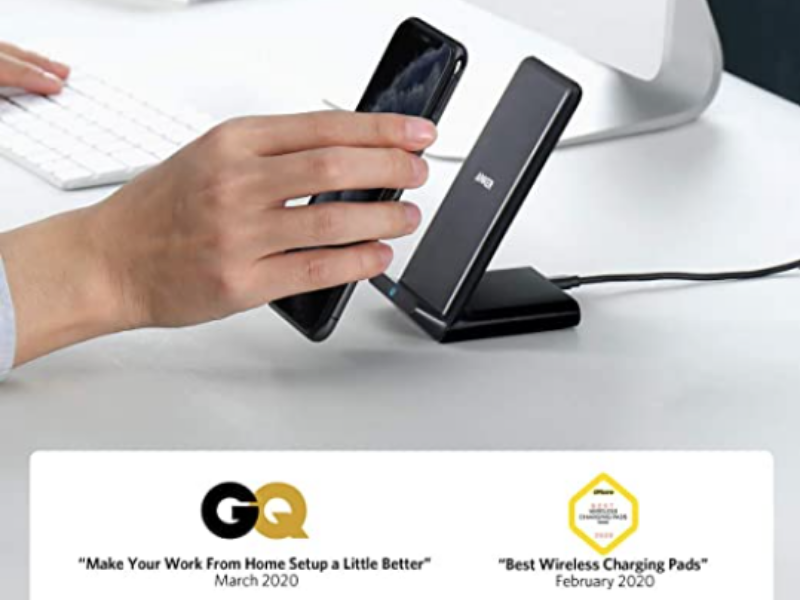 Since this is a charger Pixel stand, you can have a great view of your phone, which is useful if you want to make video calls, watch videos, and check notifications. You can even use the Anker product mainly as a stand.
Buy it now on Amazon
---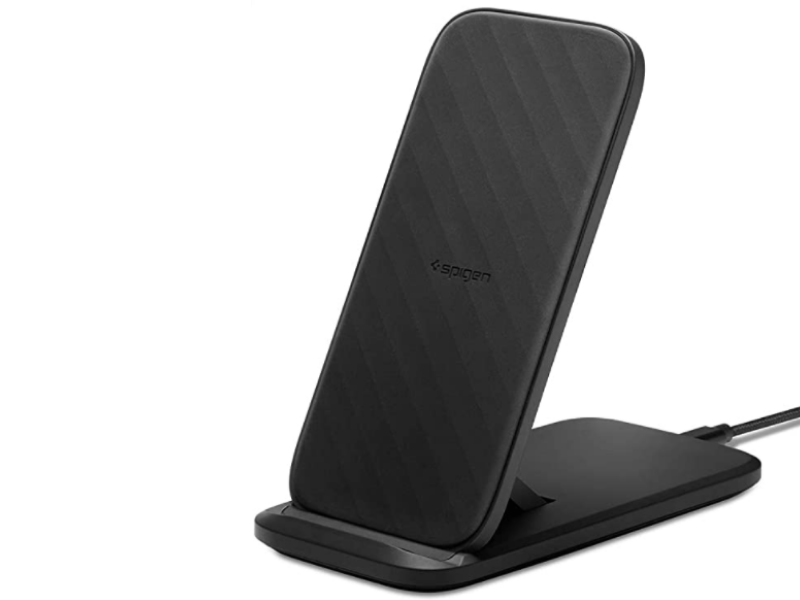 The Spigen wireless charger is among the top wireless chargers in the market today. It is not just compatible with the Google Pixel 6, but with other phone models such as Galaxy S21, S9, Galaxy Note 10, iPhone Pro Max, and other latest smartphones.
Here are some of the best features of the Spigen wireless charger:
Qi-certified
Supports up to 15W charging
Charging status indicator light
Unlike wired charging, there are a lot of features you'll love about this wireless charger. First, the charging pad can be tilted up to 63 degrees. This gives you a nice viewing angle when using your phone or checking notifications.
The Spigen wireless charger is Qi-certified. This means that the product passed independent tests for safety, effectiveness, and durability.
The LED light tells you whether your phone is charging properly or not. It's not too bright, which ensures the light won't disturb you when you sleep.
You can charge your phone with a Spigen wireless charger even if it has a case. The product can charge phones with protective cases up to 3 mm. This means that you don't need to remove your casing when charging.
The Spigen wireless charger comes with a 24-month warranty and you get access to their friendly customer service support.
Buy it now on Amazon
---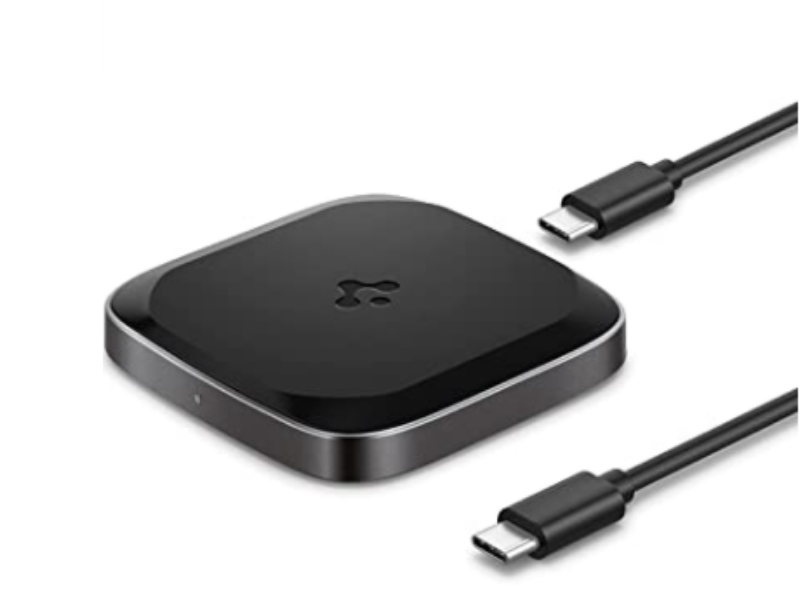 The Spigen wireless charger pad is a great option if you want convenience and efficiency combined in one product. This wireless charger only serves as a charging pad and not a stand.
Check out these features to know whether Spigen wireless charger pad is a good choice for you or not:
15W wireless charging
Non-slip design
Up to 6 mm case friendly
Ideally, you should use 20W to 30W wireless chargers for your Google Pixel 6. If you do, you'll get your phone charged at 80% in just an hour of charging. So, this gives you an idea of what wattage you should check with your charger.
For the Spigen wireless charger pad, you get 15W wireless charging. While it is not the ideal wattage, it can still charge your phone faster than other wireless chargers.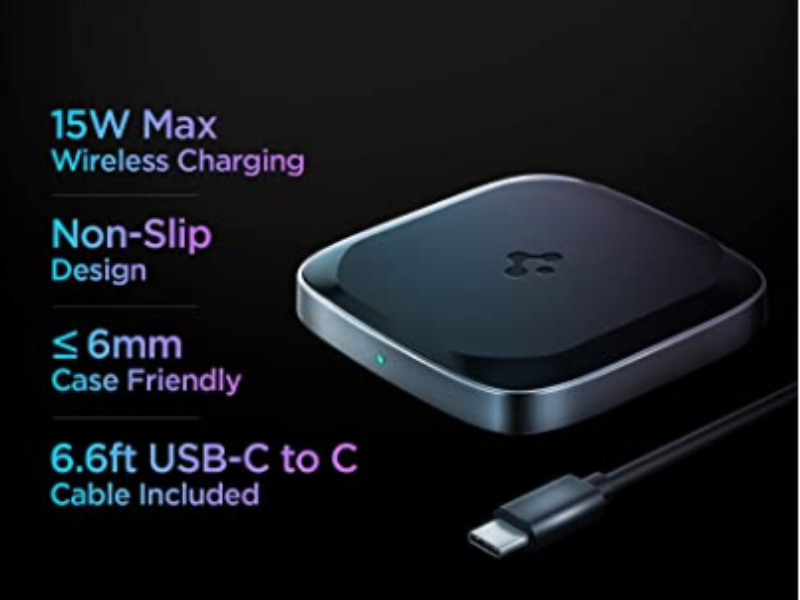 As a charging pad, you want it to have a non-slip design. That's exactly what you get from this product. It has rubber coating pads on both of its front and back sides. This means that your phone and your charger stay in place.
You don't have to worry about overheating. Spigen developed OverheatProtection Technology, which improves the temperature regulation capabilities of its product to deliver quick charging without producing excessive heat.
Buy it now on Amazon
---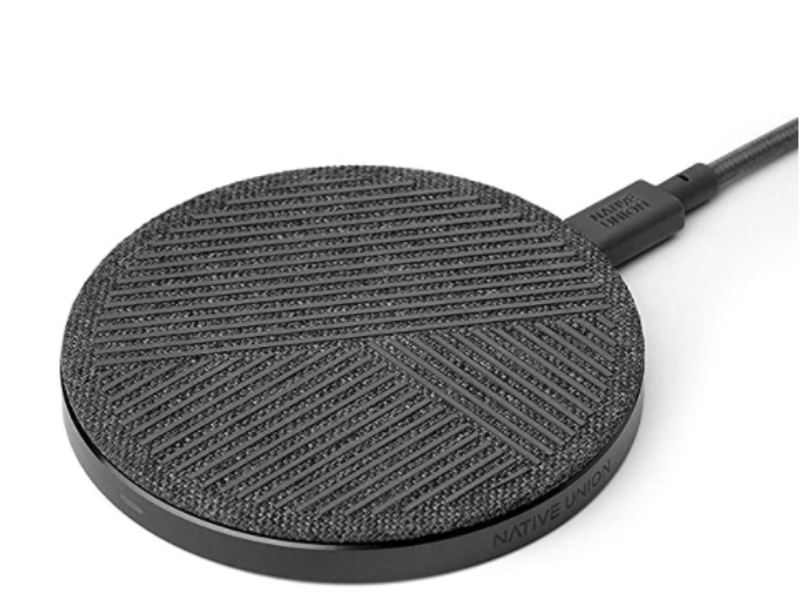 Check out this wireless charger if you want an elegant and stylish wireless charger that conveniently comes along with your Google Pixel 6. There are different colors and styles available, making sure that it fits your style.
Native Union wireless chargers come with the following features:
10W charging
Non-slip surface
Thermal protection
Because this wireless charger only comes with 10W charging, you can expect that it will charge your phone slower than others. However, this does not mean that Native Union's wireless charger is not a good choice. It can still charge your phone at a decent and acceptable speed.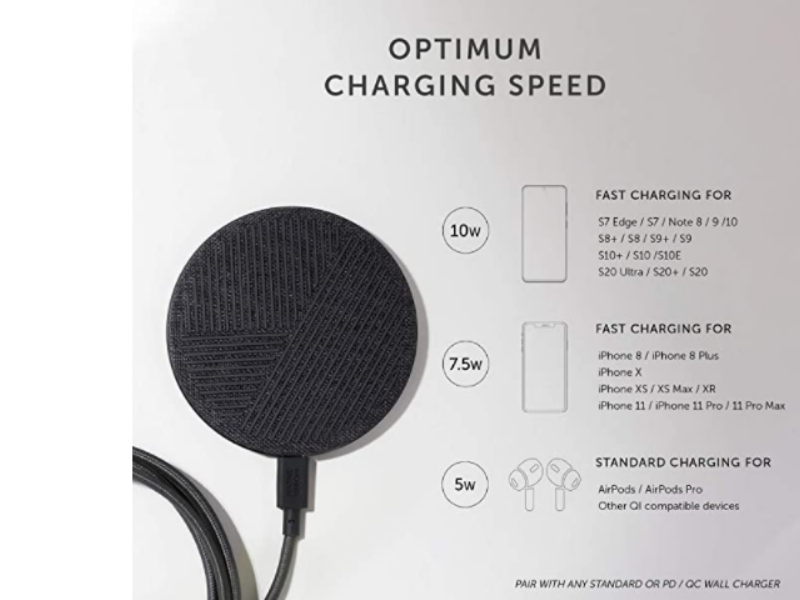 Depending on which design you choose, the surface may be equipped with Italian Nappa leather or a silicone tread pattern. Whichever you choose, the charging pad still looks beautiful and feels non-slippery.
Buy it now on Amazon
---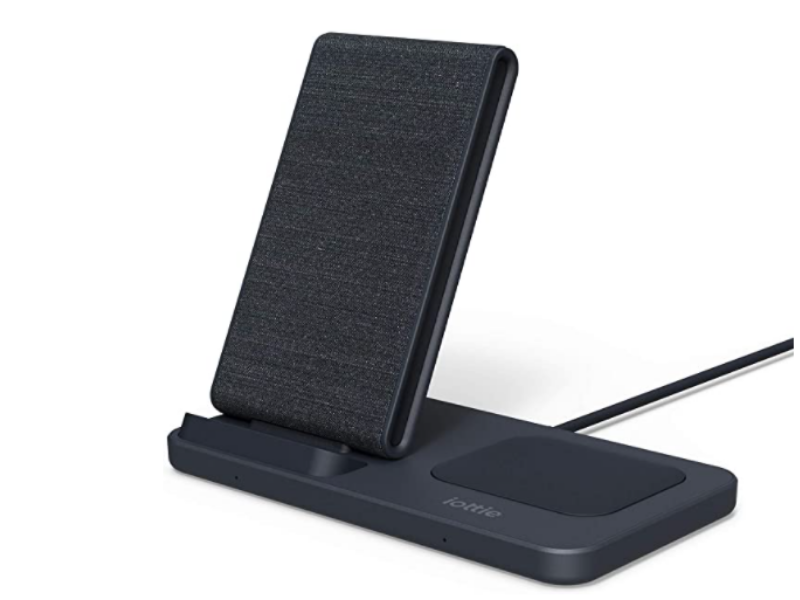 Can't make up your mind whether you get a wireless charging pad or stand? If yes, then the iOttie wireless duo charger should be able to meet your needs.
Before we proceed, check out these features:
10W to 15W charging
Made specifically for Pixel phones
Modern design
While this phone was released for Pixel 4, it is still compatible with Pixel 6. Not only that but it is made to ensure you can charge your Google Pixel phone and earbuds at the same time.You have the option of whether you want to charge your phone on the pad or the stand. The stand gives you optimal viewing access to your phone while the charging pad gives you a stable and non-slip surface to keep your phone.
The design impressively looks elegant. It is available in various colors, which include dark grey, light grey, and navy.
Buy it now on Amazon
---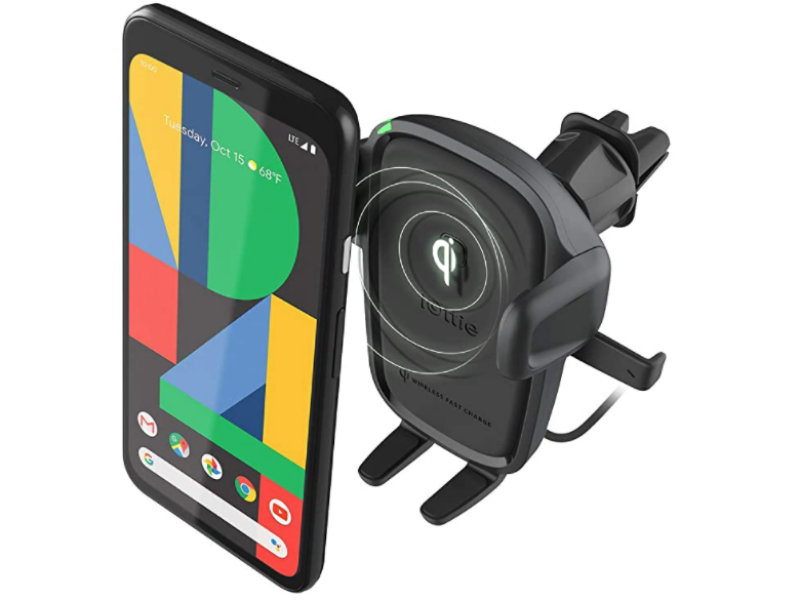 Who said that you can only have wireless chargers in your home? You can also have it in your car. So that wherever you go, you can always charge your phone and stay powered.
This wireless car charger has the following features:
10W charging
Easy to use and mount
Made for Google Pixel phones
Charge and go with this wireless car charger. You can mount this on your car vent, which gives you optimal visualization of your phone.
While this charger is made for Google Pixel phones, it is also compatible with Samsung, iPhone, and Nokia smartphones.
The portable charger comes with the U.S. patented One Touch mechanism that allows you to mount and release the charger with just one hand.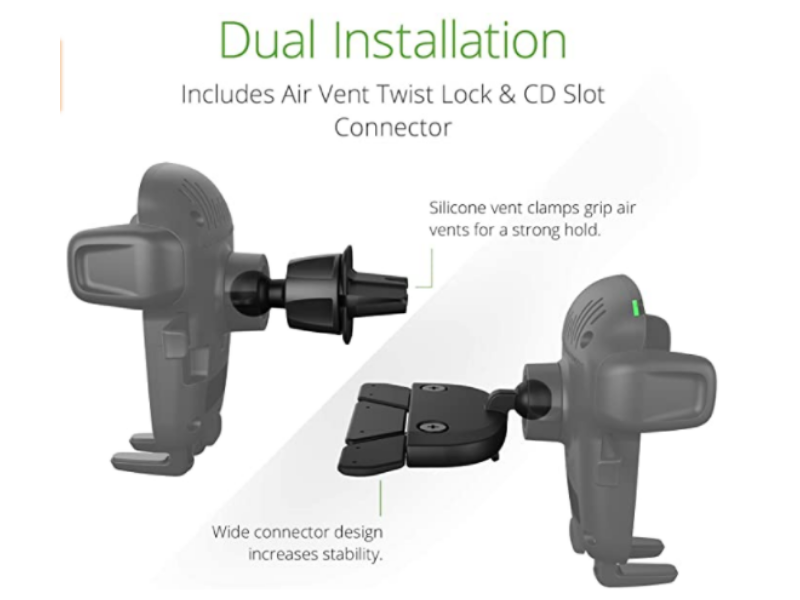 The charger is adjustable to accommodate bigger phones. The overall design makes the charger look sleek and fashionable inside your car.
There's another variant of this product. Instead of it being mounted on a vent or the CD slot, you can mount it on your dashboard. This variant comes with a telescopic arm that extends and pivots for better viewing.
Buy it now on Amazon
---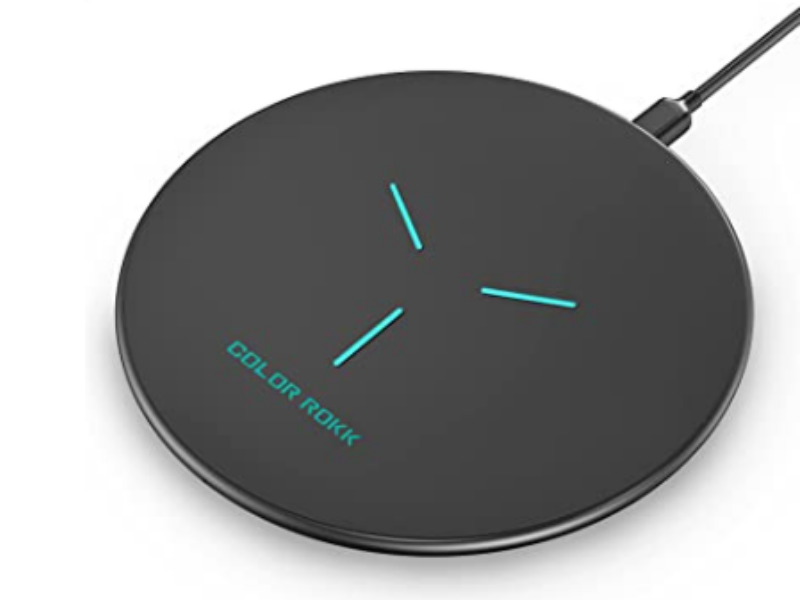 Simple yet elegant — that's how you might describe this wireless charger. With the right charging technology, it ensures your Pixel 6 phone keeps up with you all day you need it.
Check out these features if you want to learn more:
15W charging
Qi-certified
CE-certified
RED-certified
FCC-certified
ROHS2.0-certified
Low charging temperature
No USB A ports
The Color Rokk wireless charger comes with various certifications that prove its effectiveness and durability. The 15W charging capability means that it should fully charge your phone in less than three hours.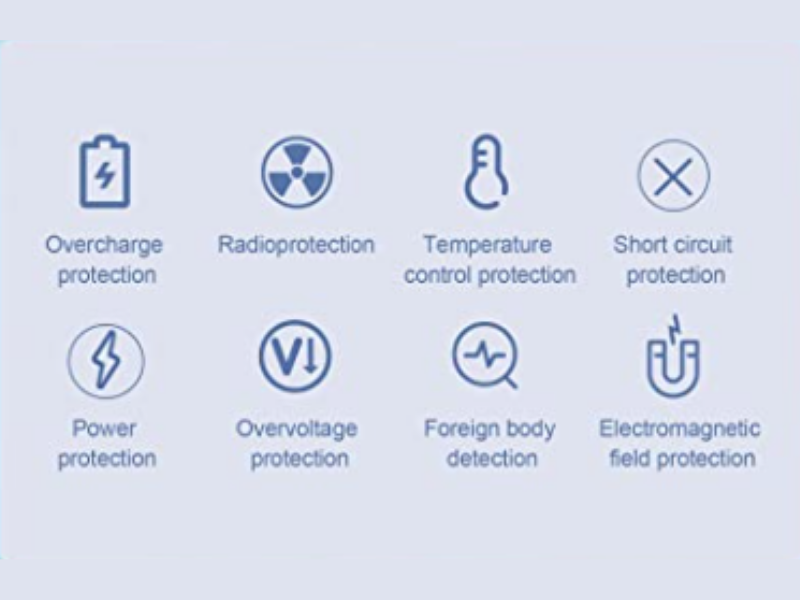 The unique design of this wireless charger ensures that your device stays cool all throughout the charging session. The charger is compatible with any Qi-enabled phone.
Buy it now on Amazon
---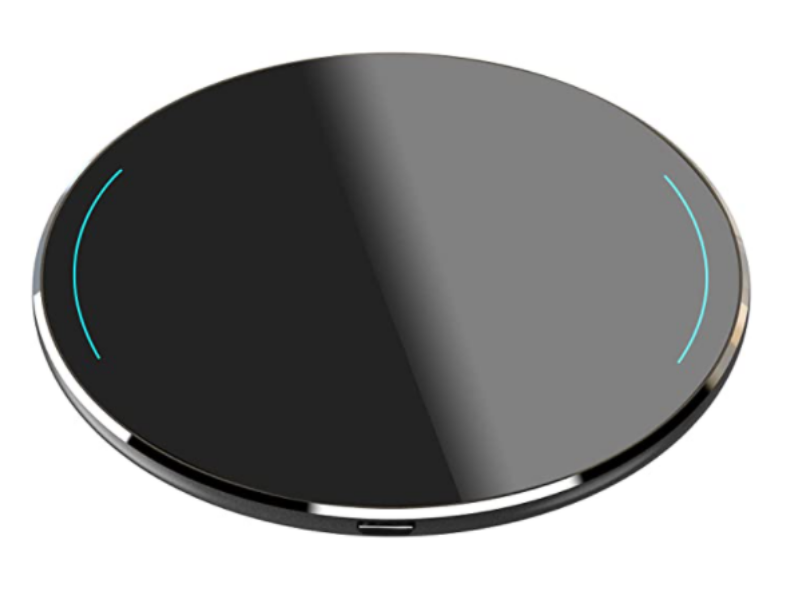 If you're looking for a futuristic-looking and highly rated wireless charger, you will love the TOZO wireless charger. It is available in various colors such as black, rose gold, gold, grey, green, light blue, and a lot more.
Although this doesn't have dual USB C ports, the TOZO wireless charger has amazing and impressive features that include the following:
15W charging power
Neat, thin, and slim
Anti-slip
Safe to use
LED indicator lights
With a 15W charging power, this wireless charger has a shorter charging time compared to most similar products. The surface is designed to ensure your phone stays in place.
The TOZO charger has a built-in system that protects your phone and the device itself from overheating, short circuits, and overcharging.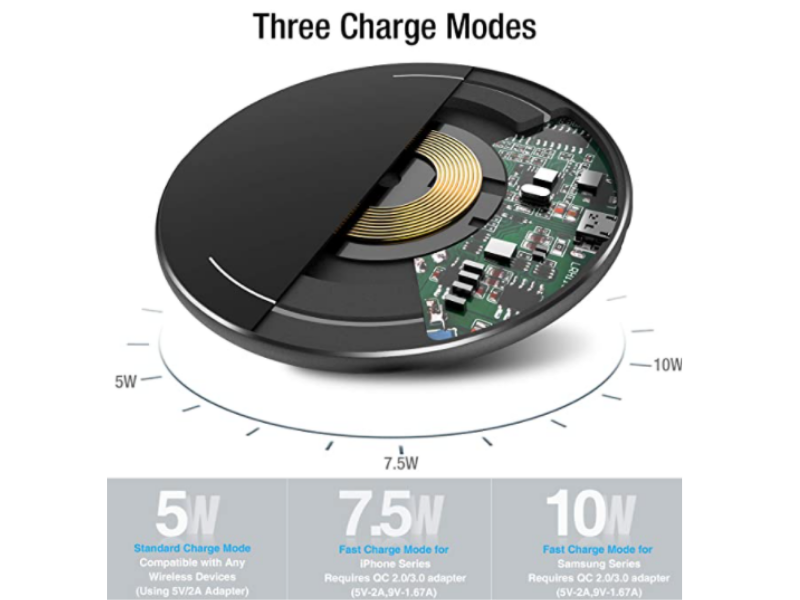 Know when your charger is ready to do its work, when your device is charging, and when it is fully charged through the indicator lights. The TOZO wireless charger supports a wide range of smartphones and not just Pixel 6.
Buy it now on Amazon
---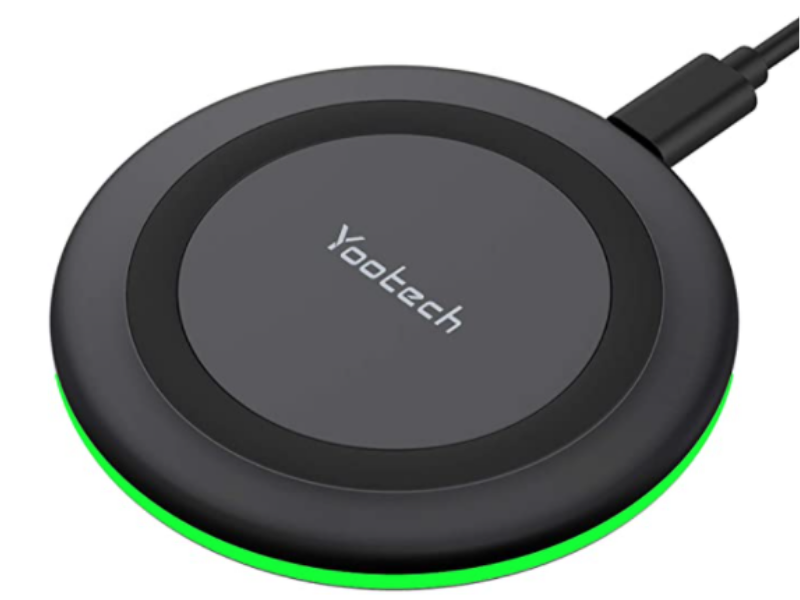 Quickly charge your phone whenever you need to with the Yootech Wireless charger. The charging pad of this device makes stable and safe charging.
This does not have USB a port, but here are some of the best features of the Yootech wireless charger:
10W charging
Compatible with Pixel 6 and other smartphones
Comes in different colors (black, blue, red)
USB C port connectivity technology
There are three charging modes available. The wireless charger automatically changes the power it uses, depending on what type of smartphone is being charged.
What's more to love about Yootech Wireless Charger is that it can also charge Qi-enabled earphones or headsets. To keep your device and the charger in place, rubber rings are added to the top and bottom parts of the pad.
The charging pad comes with 2 USB C ports. With a USB C power cord, you can easily plug and connect your devices to the power source.
Buy it now on Amazon
---
Choose the best wireless charger for your Pixel 6
Whether you are buying wireless chargers for business or personal purposes, the list on this page will dramatically help you.
When looking for wireless chargers, be sure to consider the following:
Read as much information as possible. The more you know, the more informed your decision would be.
With that said, we hope you find the best wireless charger for Pixel 6.
* If you buy through links on our site, we may earn an affiliate commission. For more details, please visit our Privacy policy page.