The #Samsung #Galaxy #Note4 is one of the older phone models that's still being used by a lot of people today. Released in 2014 as a high end device, this phone can still compete with most of the latest mid range models available in the market today. Although it has proven itself to be a dependable model there are instances when certain issues can occur. In this latest installment of our troubleshooting series we will tackle the Galaxy Note 4 doesn't turn on unless plugged into charger issue & other related problems. We have gathered several issues of this nature that have been sent our way and have addressed them below.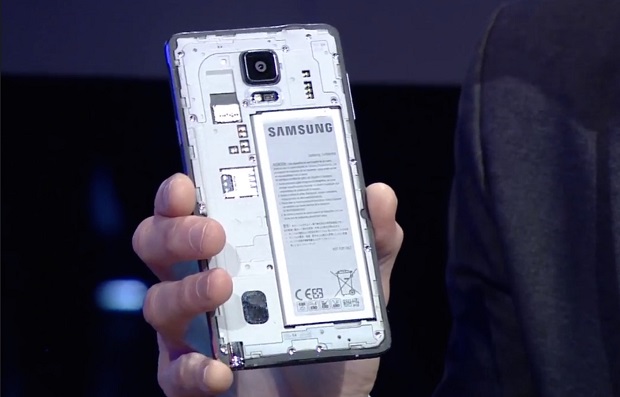 If you own a Samsung Galaxy Note 4  or any other Android device for that matter then feel free to contact us using this form. We will be more than happy to assist you with any concern that you may have with your device. This is a free service we are offering with no strings attached. We however ask that when you do contact us try to be as detailed as possible so that an accurate assessment can be made and the correct solution can be given.  
If you would like to browse the previous parts in this series then check out this link.  
You may also reach us at our Facebook and Google+ social media accounts.
Note 4 Doesn't Turn On Unless Plugged Into Charger
Problem: My Samsung Galaxy Note 4 won't stay powered up unless it's plugged into the charger. When I unplug the phone it shuts down then immediately powers on over and over until I plug the charger back in or remove the battery. The phone powers up for two seconds, showing the Samsung start up screen, then shuts down repeatedly. When plugged back in, the battery percentage screen stays on until I hit the power button, then the phone starts up normally. My first thought was a defective battery so I put another battery in the phone but it continued to do the same thing. I then took it to my carrier and they said that it must be an internal problem so they sent me another Note 4. But only the phone and nothing else. When it arrived I put my existing SIM card, SD card, battery, and battery cover (phone back) onto the new phone. I hit the power button and the new Note 4 does the exact same thing the old one did. I am confused and stumped….. Maybe a defective SIM card? Any information on the problem and how to fix it would be great. Thank you
Solution: It's either the replacement phone has the same issue as your old phone or another factor is causing this problem. You should also check the IMEI and serial number of the replacement phone and compare it to your old phone's IMEI and serial. Sometimes a mix up in the delivery may occur and the carrier might have sent you your old phone back.
Try removing the SIM card and the microSd card then see if the issue remains. You should also try using a different battery.
If the issue remains then try to do a factory reset. Make sure to backup your phone data before doing the reset.
If the above steps fails to fix the problem then this is most likely caused by a hardware issue inside the phone. You will need to have this phone replaced again.
Note 4 Shuts Down When Battery Below 78%
Problem: Hi fellas! I wanted to share with you guys a problem i have with my note 4 which is the phone shuts down when the battery is below 78% or around that whenever i try to use the camera or snapchat app it shuts down and won't start until i remove the battery , and when i'm charging it, it won't even happen once, i already soft reset it but the problem still exists , so could you please help me how to fix this issue.
Solution: This could either be a software related problem or a battery related problem. To check if the problem is caused by the phone software perform the troubleshooting steps listed below.
Start the phone in Safe Mode. This allows you to check if an app you downloaded is causing the problem since only the pre-installed apps in your phone are allowed to run. Observe if the issue occurs in this mode. If it doesn't then it could be caused by an app you downloaded. Find out what app this is and uninstall it.

Backup your phone data then do a factory reset. This allows you to check if a software glitch is causing the issue.
If after performing the software troubleshooting steps the issue still occurs then I suggest you try replacing your phone battery. This battery could already be faulty and is causing this issue.
Note 4 Turns Off Automatically Doesn't Turn On Unless Connected To Charger
Problem: Hi, I've been having issues with my Note 4. The phone will frequently auto off even when battery percentage is high and I'm unable to switch on till I plugged in the Charger. I have replaced my battery, restore to factory settings and wipe clean the cache but the problem seems to still persist. I'm wondering if this is Hardware issues and or due to software. Any advice you could provide would be most helpful.
Solution: This could probably be due to a hardware issue possibly a defective USB charging board. I recommend that you have this phone checked at a service center to determine what exactly is causing this problem.
Note 4 Randomly Turns On And Off
Problem: I own a Samsung Note 4 for two years. It has worked beautifully and free of major problems till three days ago. It started by turning itself on and off several times. Then worked fine till I decided to make a video of my cat. It quit working…..frozen…..finally went totally black, no power no energy. I tried all the tricks you suggested, took my phone to TMobile and they basically did the same thing and tried a new battery the following day but no luck. I always took great care of this phone and I was told that this particular Note 4 lasts only 2 years. I can't imagine paying so much for a phone that has such a short life span. Is this a common issue? Any suggestions ? Should I plan for another phone? Thank you so very much
Solution: If you have already performed all of the troubleshooting steps we have recommended for this type of issue then the problem could already be caused be caused by an internal component that might have failed already.  While this is an uncommon occurrence there are instances when it can happen. If you are near a service center that can do board level repairs then I recommend you have your phone checked there. Another option for you is to get a new phone if the cost of repair is going to be high,
Note 4 Downloading Do Not Turn Off Error
Problem: Turns off won't say its charging won't turn on, take it battery hold power button 1-2 minutes nothing or odin mode bunch other stuff then large android guy below says downloading do not turn off. I let it sit there until annoyed up to few hours take out battery repeat sometimes it turns on!! Yay short lived because if I'm not careful it will turn off truly i can't stop it but i handle it like a fragile baby. Didn't help. I think the battery is ok. No bloating. No overheating. Frustrated. Oh if i hit power when on to go into sleep mode i almost NEVER can get it to wake up… I want to scream.. My note 3 & 5 never gave me serious issues but unfortunately both stolen one day at the lake.
Solution: Whenever the phone goes to Download Mode or Odin Mode on its own the first thing you should do is to take out the battery, reinsert it, then turn on the phone. This will usually start the phone in normal mode. Since it appears that your device has a hard time turning on try the following troubleshooting steps listed below.
Connect your phone to its charger then try to turn it on. If it turns on then the issue might be with the phone battery being weak. Try replacing this battery.

If you can start the phone in recovery mode then I suggest you do a factory reset from here. Take note that this will delete your phone data so make sure to have a backup copy ready.

Flash your phone data with its updated stock firmware file. Instructions on how to flash your phone can be found at several of the popular Android forums online.
If the above steps fail then I recommend that you have your phone checked at a service center as this could be a hardware related problem.
Note 4 Not Turning On After Taking Picture
Problem: My phone was working perfectly normal until i took a picture with it. While taking the picture and zoomed into the object my  phone suddenly froze. I couldn't press any buttons to exit the camera app until i started to see some light greyish lines across my screen. So i decided to remove my battery and put it in back again. I tried turning it on and is unresponsive. i've also done the troubleshoot techniques but it is still not turning on. Removed the battery and charger cable and it still doesn't turn on. So i can't seemed to find what's wrong with my phone, i hope you can help. Thanks
Solution: If you have already performed the troubleshooting steps that we have recommended for issues like this then I suspect this might be a hardware related problem already. Try replacing your phone battery with a new one first. If this doesn't work then you should have your phone checked at a service center.
Note 4 Boot Loop When Battery Is Low
Problem: i have a galaxy note 4 and recently i have been encountering boot loop issues. at times whenever the battery is low the phone switches off and gets stuck in the boot loop. it does not happen always but happens quite often. the galaxy note 4 screen shows up and it seems like the rom is loading but it restarts again. it took 11 boot loops till it restarted i have updated the phone and wiped cache partition and even formatted the phone but the problem is still quite persistent.
Solution: If you already performed a factory reset and the issue still occurs then I recommend you try using a new battery on your phone. If the current battery you are using is already faulty then this kind of issue can occur.
Note 4 Triangle Caution Sign Error
Problem: Hello there, my Android phone has never been damaged or dropped at and I've had it for 2 years or more and recently I started having battery issues so I bought a new battery.  Now I'm getting a triangle/caution sign with an exclamation point and battery sign.  Also, it's very slow to charge and very slow at connecting to the internet.  What can I do?
Solution: The triangle caution sign error that you see on the screen usually indicates that the phone is not getting the correct power. Try replacing the battery first and see if the issue still occurs. If it does then try cleaning the charging port of your phone. Your aim is to take out any dirt or debris that could be stuck in this port and is causing the problem.  Use a can of compressed air or cotton bud dipped in alcohol to clean this port.
If the issue still remains then you should backup your phone data and do a factory reset. If this doesn't resolve the problem then have your phone checked at a service center. It's very likely that the charging port of your phone will have to be replaced as this is usually the culprit in issues such as this.
Feel free to send us your questions, suggestions and problems you've encountered while using your Android phone. We support every Android device that is available in the market today. And don't worry, we won't charge you a single penny for your questions. Contact us using this form. We read every message we receive can't guarantee a quick response. If we were able to help you, please help us spread the word by sharing our posts with your friends.