The #Samsung #Galaxy #S6 is one of the flagship models of the South Korean giant that's primarily made of glass and metal. In fact, its design is a radical change from its predecessor which is the S5. This phone has several outstanding features such as a powerful Exynos 742 processor, 3GB RAM, a 16MP camera, and a 2550 mAh battery among others. Some of its drawbacks include a lack of a microSD card slot and no waterproofing. Although this phone is being used by a lot of people as their reliable daily driver there are instances when certain issues can occur on the device which is what we will be addressing today. In this latest installment of our troubleshooting series we will tackle the Galaxy S6 overheating battery drains fast issue & other related problems.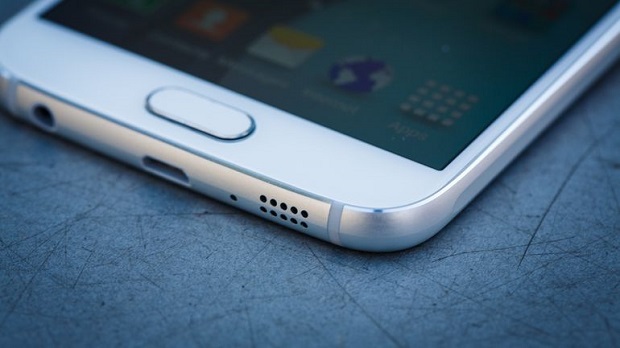 If you own a Samsung Galaxy S6  or any other Android device for that matter then feel free to contact us using this form. We will be more than happy to assist you with any concern that you may have with your device. This is a free service we are offering with no strings attached. We however ask that when you do contact us try to be as detailed as possible so that an accurate assessment can be made and the correct solution can be given.  
If you would like to browse the previous parts in this series then check out this link.  
You may also reach us at our Facebook and Google+ social media accounts.
S6 Overheating Battery Drains Fast
Problem: Hi I've been having issues with my phone charging. It had been overheating last week and I would just turn it off to cool it down. I have a turbo charger and my phone charged great but for the past two days it barely gets to a full charge unless its plugged in all night. The battery has been draining very fast, I'll be on facebook or Two Dots for five minutes and it will go down 15-20%. I've tried restarting it multiple times and it doesn't help. The week before it began overheating I did a factory reset as well and changed the cord on the turbocharger as a just incase.
Solution: The problem of a phone that is overheating and having battery drain issues is usually caused by a bad battery. Since you have already done a factory reset which eliminates the possibility of the problem being caused by a glitch in the phone software then you should consider having the battery checked at a service center.
I also suggest that you replace the charger that you are using as this might be causing the battery to overheat and drain quickly. I recommend that you use an original Samsung charger for your phone as this has been designed for use with this device.
S6 Not Turning On After Charging
Problem: Good morning, My samsung s6 ran out of battery last night.. so put it on change when going to bed. When I woke at 5am I clicked the home button and the indicator came up saying 90%. I want to the toilet and came back to turn it on and it wouldn't respond. I then tried to charge it again and it didn't show as charging (no LED). I tried diffrent button press combos but nothing… all that is happening is that the phone is getting warm around the power in button. I'm worried mainly as my phone has all my child's photos on from when he was born… any help would be really appreciated. Thank you Andrew
Solution: For this particular issue you should try to simulate a battery pull first by pressing and holding both the power and volume down button for at least 10 seconds. Your phone should reboot after this. If you are still not getting any response from your phone then try cleaning the charging port of the device using a can of compressed air. Once this is done try charging your phone using a different USB cord that is known to work. You should also check if the phone charges from a computer USB port.
If the phone still does not turn on then you will have to bring this to a service center and have it checked.
S6 Goes To Sleep Mode When Charging
Problem: As of yesterday when I connect my phone to a charger it puts the phone into sleep mode and silences everything and gives an option to turn the ringer on. prior to this I would not get any messages when charging and the phone would stay on vibrant. I have looked in settings and can not find anyway to disable this feature.
Solution: Several of other owners of this device have also been experiencing this issue recently. It appears to have occurred just after the phone got a software update. Do you have the Peel Remote app installed in your phone? It's very likely that this app is causing the problem. Try to disable this app then check if the issue still occurs.
S6 Overheating Error After Phone Got Wet
Problem: Hello, i accidentally drop my cellphone in the toilet. Bit i took it instantly. The problem is that i turned It on at that moment and It did turn on but 2 seconds passed and It showed a message of overheating and It turned off. I put It in Rice but after 2 weeks It is the same
Solution: If placing your phone in rice doesn't fix the problem then chances are the phone has suffered some water damage. The battery might have short circuited or some internal component of the phone got damaged. To determine the exact component that is failing to work you will need to bring the phone to a service center and have it checked.
S6 Does Not Charge
Problem: My phone died. Now it wont charge. It turns on when plugged in and says it is charging, but it doesn't go any higher than 0 percent. I've tried different chargers and outlets.
Solution: Try using a different charging cord when charging the phone. If the issue still persists then the problem could be caused by a faulty battery. Since this phone has a non user removable battery then I suggest you bring this device to a service center and have it checked.
S6 Screen Won't Turn On
Problem: My phone screen won't turn on. The phone screen is staying black but the blue LED light is on in the corner of my phone. But I tried everything and it won't turn on.
Solution: The first thing that you should do in this case is to make sure that the battery has sufficient charge. Try charging your phone first for at least 20 minutes. Once this is done proceed with a simulated battery pull. This is done by simultaneously pressing and holding both the power and volume down buttons for at least 10 seconds. Your phone should restart after this.
If the phone remains unresponsive then check if it is able to start in recovery mode. If the phone starts in this mode then consider doing a factory reset. Take note that the reset will erase your phone data.
If the above steps fails to fix the problem then I suggest that you bring the phone to a service center and have it checked.
S6 Not Charging Properly
Problem: i am having the issue of my samsung s6 not charging properly and it said something about power sharing written when issue started on device. also every now and then screen will go black and have a small white x in corner for like 3 seconds and then it goes away and all looks normal but phone still wont charge properly.  if i power it off it will then charge fine no issues when phone is off.  power it back on it charges when it wants to or wont charge at all.  Fast charging doesn't work at all either.  i soft reset it, hard reset it, wipe clean and factory reset it, and even recalibrated battery via a application downloaded off play store.  any other suggestions to resolve this nightmare.  phone is less than 1 month old but metro pcs won't warranty it because it has a tiny scuff on corner
Solution: Since you have already performed most of the troubleshooting steps for this particular issue which still doesn't fix the problem then this could either be caused by a defective charging port assembly or a busted power IC. You will have to bring the phone to a service center and have it checked if this is the case.
S6 Has Warning Of Custom OS
Problem:  My phone wont switch off and has the Warning A custom OS can cause critical problems in phone and installed applications. How do I correct it?
Solution: The warning message means that your phone is running on a custom software. Try restarting the phone by pressing and holding the power and volume down key for at least 10 seconds. If the issue persists then you should consider flashing the stock firmware back to your phone. Instructions on how to perform this procedure can be found at the Sammobile website where you can also download the firmware.
Feel free to send us your questions, suggestions and problems you've encountered while using your Android phone. We support every Android device that is available in the market today. And don't worry, we won't charge you a single penny for your questions. Contact us using this form. We read every message we receive can't guarantee a quick response. If we were able to help you, please help us spread the word by sharing our posts with your friends.