The #Samsung #Galaxy #S5 is one of the older generation smartphone models that is still being widely used today. This is a former flagship device so if you are looking for a phone that doesn't cost too much then you should consider getting this phone as it is being offered at a discounted price by several vendors. While this is a dependable model that has been proven itself to be stable there are instances when certain issues can occur. In this latest installment of our troubleshooting series we will tackle the Galaxy S5 battery draining fast issue & other related problems.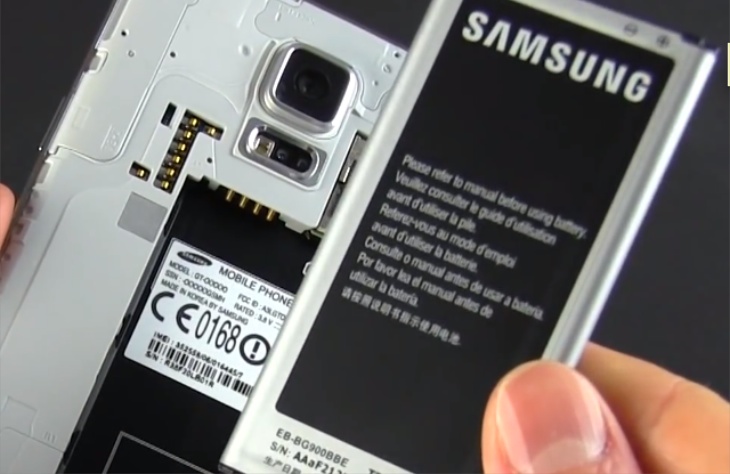 If you own a Samsung Galaxy S5  or any other Android device for that matter then feel free to contact us using this form. We will be more than happy to assist you with any concern that you may have with your device. This is a free service we are offering with no strings attached. We however ask that when you do contact us try to be as detailed as possible so that an accurate assessment can be made and the correct solution can be given.  
If you would like to browse the previous parts in this series then check out this link.  
You may also reach us at our Facebook and Google+ social media accounts.
S5 Battery Draining Fast
Problem: My battery, less than 6 months old, is draining FAST. I can actually see the charge percentage drop as I'm looking at my phone, s5 Samsung Galaxy. I have/ do use advanced task killer. I have gone into settings & forced shutdown of many apps. I'm at a loss as what to do. This newer battery replaced the original battery that was only a year old.
Solution: You should try to check first if some glitch in the phone software is causing this problem by backing up your phone data then doing a factory reset. Once the reset is complete try to immediately check if the issue still occurs. If it does then the new battery you bought could be causing this issue. Try getting another battery ( make sure it is an original Samsung battery) then check if the issue still occurs. If it does then the only other possible reason why the battery will drain fast is because of an internal component that has failed to work. I recommend that you bring your phone to a service center and have it checked.
S5 Turns Off Randomly
Problem: Hey, My samsung galaxy s5 started to turn off randomly. no big deal.  then it started to turn back off when i would turn it back on after it shut off itself. but after a few times of taking out the battery it worked. now it wont stay on longer than a few seconds. it says its charged and i know it is because i charged it. the power button isn't stuck or anything. i've tried just about everything. i just got the phone a few months ago. i don't want to buy a new battery just for it not to work..  i don't want to reset it as i have many pictures etc on it. plz help
Solution: If your phone turns off randomly and won't stay on then there are two initial troubleshooting steps that you need to perform to fix this problem.
First, you need to check if the issue is caused by conflicts in the phone software. To do this try starting your phone in Safe Mode then check if the issue occurs in this mode. If it doesn't then it could be caused by an app installed in your phone. Find out what app this is and uninstall it. If the problem still occurs even in Safe Mode then you will need to backup your phone data then do a factory reset.
Second, you will need to check if the phone battery is causing this problem by getting a new one.
If the above steps fail to fix the problem then I suggest you have your phone checked at a service center as this could be caused by a component inside the phone that fails to work.
S5 Does Not Boot After Performing A Factory Reset
Problem: My boyfriend has a Samsung Galaxy S5. Earlier in the day he had noticed that he wasn't able to receive text messages and was only able to receive notifications while within Wi-Fi range. He had read that maybe he needed to do a factory reset and after he did that the phone wouldn't boot up. It would keep getting stuck on the T-Mobile splash screen. I was able to boot it up in Recovery Mode. From there I selected the wipe cache partitions and wipe data / factory reset. Then I rebooted the device but to avail. His phone continued to freeze on the T-Mobile splash screen. I tried starting it up in, "Odin mode," but a screen popped up saying, "downloading do not turn off target" then the phone turned off and now it won't turn on at all. Please tell me he doesn't need a new phone, there has to be something I can do.
Solution: Here's what you need to do. Remove the battery and the microSD card if one is installed. Press and hold the power button for at least a minute. This will discharge the phone circuit and clear out its RAM. Reinsert just the battery then turn on your phone. If the phone still does not boot up then connect it to its charger for at least 20 minutes then try turning it on again.
If the issue still remain then you should consider flashing the phone with its updated stock firmware file. Instructions on how to flash your device can be found at several of the popular Android forums online.
S5 Charger Not Compatible
Problem: I have two identical chargers for my Galaxy s5. One that came with the device, and another identical that I bought at the same store as an extra. Now, the "travel charger" which is way beat up and has electrical tape around the end that plugs into the phone is the only one the phone will recognize. When I plug in the nearly pristine identical charger, I get a red x on the battery icon and an alert that the "charger is not compatible". What gives?
Solution: It's possible that the UAB cord of the new charger is causing this problem. Try using the USB cord of the old travel charger with the new travel charger then check if the issue still occurs. If it does then the problem could be caused by an incorrect output voltage of the new charger.
S5 Gets Very Hot
Problem: This is a Brand New phone from ebay and the battery was 40 percent charged when I put it in.  I immediately started the updates and it ran VERY hot.  I plugged in the charger that came with it and it lost battery power while heavily updating.  Then I had to turn it off and it charged slowly.  Would this be a reason to return it IMMEDIATELY?  Just got it today.
Solution: It's quite normal for the phone to become hot while it is updating since the processor is going to be running constantly. The phone however should not get too hot that it becomes uncomfortable to touch. Try to observe your phone first since this is a new device. Let it update until no more updates are available. Once the updates are finished check if it still gets hot or if it charges slowly. If the issues still occur then you can have this phone replaced.
S5 Updating For A Long Time
Problem: My Galaxy S5 has been "updating" for over 5 hours now.  I can't do anything or turn it off.  This is maddening.  It is at full charge.  I had it plugged in for the first four hours and then had to unplug to go to work. What do I do?
Solution: It looks like your phone might have frozen during the update process. You will need to remove the battery from the phone then press and hold the power button for at least a minute. This will discharge the phone circuit and clear out its RAM. Once this is done reinsert the battery then check if the phone turns on. If it doesn't turn on then you will have to start the phone in recovery mode then wipe the cache partition of the device. Follow this up by doing a factory reset. Take note that his reset will erase your phone data so make sure to have a backup copy before proceeding.
S5 Screen Went Black When Charging
Problem: 4 nights ago I was on Facebook while the phone was charging. The phone got extremely hot and the screen went black. I did troubleshooting with Samsung they could not help the screen is black 4 days later. I have a Samsung S5 you can still hear everything text messages phone calls everything however the screen is black.
Solution: It looks like the phone display has an issue. The best way to check if this is the case is to start your phone in recovery mode. If the display works in this mode then the issue might be caused by a software problem in which case you need to do a factory reset. Take note that this will delete your phone data so make sure to have a backup copy first. If the display doesn't work in this mode then you should bring your phone to a service center. This issue could either be caused by a loose connection between the display and the motherboard or the display itself could already be defective.
Feel free to send us your questions, suggestions and problems you've encountered while using your Android phone. We support every Android device that is available in the market today. And don't worry, we won't charge you a single penny for your questions. Contact us using this form. We read every message we receive can't guarantee a quick response. If we were able to help you, please help us spread the word by sharing our posts with your friends.