The #Samsung #Galaxy #S8+ is considered as the best Galaxy phone that you can get right now. This particular model has an impressive spec sheet starting with its 6.2 inch Super AMOLED curved display to its 12 MP dual pixel camera. There's not a lot that a consumer would hate about this phone which is why it is quite popular today. The common grip regarding this phone is that its fingerprint sensor is placed at the back near the camera lens which usually leads to smudges on the lens. Although a lot of people are using this phone as their reliable daily driver without experiencing any issues there are instances when certain problems can occur which we will be addressing today. In this latest installment of our troubleshooting series we will tackle the Galaxy S8+ moisture is detected error appears when battery is drained issue & other related problems.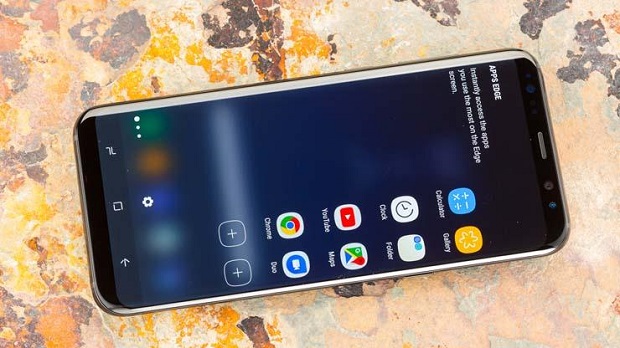 If you own a Samsung Galaxy S8+ or any other Android device for that matter then feel free to contact us using this form. We will be more than happy to assist you with any concern that you may have with your device. This is a free service we are offering with no strings attached. We however ask that when you do contact us try to be as detailed as possible so that an accurate assessment can be made and the correct solution can be given.  
If you would like to browse the previous parts in this series then check out this link.  
You may also reach us at our Facebook and Google+ social media accounts.
S8+ Moisture Is Detected Error Appears When Battery Is Drained
Problem: This issue only happens when the battery is totally dead or below 2% charge.  When I plug in the charger I get an icon indication there is water in the charging port.  The phone has never got wet and it only happens when the battery is basically dead.  When charging at any other time with battery above ~5%, it's just fine.  To get past this I have to power off, then on and let it sit at the decryption prompt until the charge gets to around 5%, then I can complete the power on with no issues. Any thoughts ??     Thank-you.
Solution: The first thing that you should do in this particular case is to eliminate the charger as a possible cause to this problem. Clean the charging port of your phone using a can of compressed air then try using a different charging cord and wall charger to charge your phone. If possible use a Samsung branded cord and charger.
In case the issue persists then the next step is to check if a software glitch is the culprit. To do this you need to backup your phone data then do a factory reset. Once the reset is complete do not install any apps in your phone yet. Try checking first if the issue still occurs. If it does then I recommend that you bring your phone to a service center and have it checked.
S8+ Moisture Has Been Detected Error
Problem: Moisture detected in charging port error when phone has never been in or near water. Went to bed after charging phone. Woke up and played on phone a little and message popped up. Went through all drying steps even tho i know it didn't get wet. Still, a week later, getting the same message. If i turn the phone off n on 3 times then plug charger in it will work. Message will again pop up after done charging. At a loss. Reading forums and lots of folks with same error after last update. Contacted samsung and they won't reply.
Related Problem: My s8 plus indicates water in charger port but its actually dry.. i went to settings, apps, show system app and look for usb setting. I click clear date and restart my phone… this time it works. But it wont charge when i charge when the phone is off.. the same indication appears when phone is off. Please help.. appreciate your effort.
Related Problem: style="font-weight: 400;"> I have the S8+. From time to time I get the message "moisture detected in the charger point". It's almost impossible for there to be moisture present because my phone seldom goes outside and is never in the area of any liquids. I've attempted everything possible to remedy the issue but nothing works. It normally occurs whilst already charging or when the battery is critically low and I commence charging. I'm at a loss what to do. The reason the phone seldom goes outside is I live in nursing home for severely disabled people. Can you suggest a remedy to this issue.
Solution: Just to be sure what you should do first is to make sure that no moisture is present in the port by using a vacuum to remove any presence of moisture in it. Some people also use their hair dryer to remove the moisture. Once this is done try charging your phone again. In case you still get the same error message then you should try to check if this is caused by a software glitch. To do this you will need to backup your phone data then do a factory reset. Once the reset is complete don't install any app in your phone but instead try check first if the issue still occurs.
If the above steps fails to fix the problem then you will have to bring the phone to a service center and have it checked.
S8+ Security PIN Not Working After Pattern Reset
Problem: Hi my s8p+ had an issue about a month ago and wouldn't let me do my pattern on home screen security. Luckily i had set up fingerprint scanning. Anyways i used find my phone to reset my pattern but now i can not put any security on my phone as it keeps asking me for my device pin. The pin that i have used in the past will not work either
Solution: There are several ways to gain access to your phone after it does not accept the security pattern or PIN that you are using. One of this is by using the Find my Mobile feature of Samsung.
Make sure that you have registered your phone with Samsung's service.

Access the Find My Mobile website.

Reset the current password with a temporary one.

Unlock the screen of the phone with the temporary password.

Replace the temporary password with a new one.
Another method is to use the Android Device Manager
Access the Android Device Manager website from your computer

On the computer monitor, find your Galaxy S8+.

Activate the Lock & Erase feature

Follow the steps the follow as prompted on the page so as to lock your smartphone.

Set a new temporary password for your Galaxy S8

Key in the temporary password you set

Set up a new password
S8+ Messages Has Stopped Working
Problem: Hello this is about my mums phone the s8+, when she goes to send a message it leaves the app and a message appears saying that messages has stopped working? It's only happening to one person's number could you help please.? Thank you!
Solution: What you will want to do first in this case is to try deleting the whole conversation thread of this particular person then check if the issue still occurs. If it does then try clearing the cache and data of the message app from the application manager. Check if the issue still occurs. If it does then proceed with the additional troubleshooting steps listed below.
Wipe the cache partition of the phone from the recovery mode.

Backup your phone data then do a factory reset.
S8+ Not Charging With Wall Charger Only With USB
Problem: S8+ – randomly won't charge via wall socket … only works via usb … Have tried reset (home and down button ) no better Tried with phone off no better .. Am I correct thinking this is software based issue? How can I resolve without returning phone
Solution: It's very likely that this problem is caused by an issue with the charging port. Try cleaning this port first using a can of compressed air. Once this is done try using a different charging cord and wall charger to charge the phone. If the issue persists then one of the pins of the charging port might be damaged. If this is the case then you will need to bring the phone to a service center and have it checked.