Welcome to another part of our focused troubleshooting series where we aim to resolve the issues our readers are facing with their Android devices. In this latest installment of the series we will deal with the #Samsung Galaxy #S5 software update failed issue and other related problems.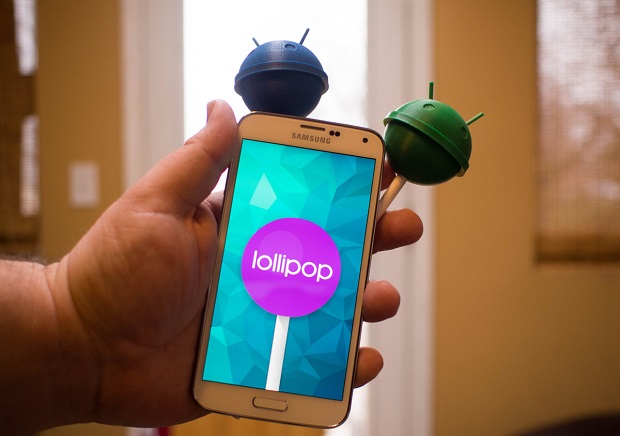 Several of our readers, most notably using the AT&T service, have sent us the issue they are experiencing with the latest Lollipop update pushed by the carrier on their device. One common problem they are facing is that the update will either fail to download or fail to install. This is what we will be addressing in today's post aside the other software update related issues.
If you would like to browse the previous parts in this series then check out this link.
Samsung Galaxy S5 Software Update Failed Issue & Other Related Problems
S5 Software Update Failed AT&T
Problem: I have a 609 MB software update that I have download five times. The download works every time but once install starts it stops telling me the install cannot install. I have removed the battery and SD card. Same results!
Related Problem: I'd gotten a notice saying there was a software update available. Downloaded the 609.83 MB update. After it was done downloading, it attempted to continue. Then the screen pops up with the message "download failed". It will only let me check for an update once a day. I can't check again for 22 hours 55 minutes.
Related Problem: Update won't install. It downloads but fails to install. Says interrupted but I am not leaving wifi area nor using phone. I cleared the cache partition but same result.
Related Problem: I have recently downloaded the update (whatever it is) and the upload completes. There is a spinning gizmo which seems to indicate that the upgrade is occurring. Then I get an error stating that the upgrade has failed. When I check for updates again, it says that it is up to date and that I can check again in 20 hours. I have tried this update twice. I would rather not have to reset the phone because I have multiple folders and all of that work is forgotten even when I use Kies to do the backup and restore.
Related Problem: Hello there! I received an update notice. Once I start the process, it goes through the download phase. I push continue, it then says the phone will restart in 5 seconds. I click restart, phone shuts off, it goes black with the light blue percent at the bottom, but the percentage only gets to about 2% then turns back on. No software update! Please help! Thank you so much in advance!
Related Problem: Hi. My phone just popped up tonight saying I need to update to 5.1.1 but I go through the process just for it to restart and say the update was interrupted (while restarting) and that update failed. What can I do?
Related Problem: I try to update the software and it fully downloads the update but when it tries to install the update it says install failed then boots back up and says install interrupted
Related Problem: Trying to update to 5.1 from 5.0. Update downloads, when it gets to restarting the device it says "update failed" and then gives me a message saying the the installation was interrupted and I have to wait 24hrs to try again. I have tried at least 4 times and same thing happens every time.
Related Problem: Trying to update to 5.1.1. First time I didn't have enough storage…so I disabled some built in apps (not sure which ones) and moved my pictures and apps to my sd card. It downloads the update then restarts to download the update and in 1 second it says update failed. I've tried this over the last 3 days. And considering I can't try this again for 24 hrs…I'm getting very frustrated. Thank you in advance.
Related Problem: New software update downloads then fails at start of installation.
Related Problem: Hi, I am having this problem for 4 days now, and it's the update from the AT&T server on Oct. 22nd, 2015, for 5.1. It lets me download it, then as soon as it starts to reboot, it says "update has interrupted". What should I do? thank you
Related Problem: Will go through the update issue, will start to restart device and then won't complete update. It will then say 19hrs to reattempt the update again. I have tried to 3 times now to update software.
Related Problem: I have successfully downloaded the new update twice, and the second time it said "recovery reboot" at the top of the screen above the AT&T logo. When my phone comes back on it says the process was interrupted and could not be completed and I have to wait 24 hours to do it again.
Related Problem: Yesterday when I checked my phone for a software update there was one. My phone downloaded the update fine and then said it needed to reboot to install. At this point the phone shuts off and then i see it stop for a minute before Recovery Reboot starts and it informs me "Update Failed" it then reboots and the update screen says "Install Interrupted" Same thing happened today. I have just over 3GB of device storage space available. The update shows as just over 600MB. Would love some help.
Related Problem: I just got the phone in the mail today and got everything set up on it. I recovered all of my info from google, then it popped up that there was an update available so I clicked "Update" the phone is now stuck looping back through the Installing/Updating screen, it will get to about 95% and say "Update Failed" then reboots itself and goes back to the "updating/Installing" screen with status bar. I've tried to the factory reset with the volume up/home keys but it still keeps doing the same thing.
Solution: One common denominator among the issues listed above is that all of the phone owners are under the AT&T network. It looks like the latest Lollipop 5.1.1 update intended for the S5 has some installation issues on some of the devices. It's either the software update does not download completely or if it downloads it does not install.
Here's what needs to be done to resolve this issue.
First, make sure your phone meets the following requirements.
A stable Internet connection, preferably Wi-Fi. The download may take up to an hour to complete depending on the connection speed so make sure to use a reliable connection

Make sure your battery is at least 70 percent full. If possible connect your phone to a wall charger while downloading the update.

At least 3 GB of available internal storage space although one of our readers say that he was only able to successfully apply the latest AT&T Lollipop update after having at least 6 GB of internal storage space freed on his device.
One your phone meets the requirements listed above then your phone should be able to get the software update.
Just in case the problem still persists then the first thing you need to do is to wipe the cache partition of your phone. This is necessary since there may be some corrupt temporary data in your phone that is preventing the new software update to be applied.
Next, try to connect your phone using a USB cord to a computer running on Kies. You will be prompted of the software update once your phone gets detected. Just follow the on-screen instructions to update your phone.
In the event that the OTA update or Kies update fails then you should backup your phone data then do a factory reset. Once the factory reset is complete try the OTA update first then proceed with the Kies update if that fails.
If the above troubleshooting steps fail then go to the nearest Best Buy/ Samsung store and have the update flashed directly to your phone.
S5 Not Getting Lollipop 5.1.1 Update
Problem: One month back i changed the version of software from 5 to 4.2.2. from samsung center. However, now i heard S5 has 5.1 version which is much better and don't have battery problem. So now i tried to update but i am not able to. It shows software is up to date but still shows 4.2.2. I tried through kies also but still shows up to date. Let me know how to resolve it.
Solution: If your phone is not able to detect the update through OTA or Kies then you should try to do a factory reset first. Make sure to backup your phone data before doing this procedure. Once the reset is complete check if the update is now available either through OTA or KIes.
If your phone still can't detect the update then the recent software downgrade done on your device may have tripped some security measure in your phone which now prevents it from getting the latest software update. I suggest you go back to the Samsung center and have the latest update flashed into your phone.
S5 Update Notification Won't Go Away
Problem: My phone keeps telling me I have an update available, even though I've already updated. Multiple times. No matter how many times I click on the option and upgrade my phone, the notification won't go away.
Solution: This may just be a glitch in the phone software. You should try wiping the cache partition of your phone and see if the notification goes away.
Feel free to send us your questions, suggestions and problems you've encountered while using your Android phone. We support every Android device that is available in the market today. And don't worry, we won't charge you a single penny for your questions. Contact us using this form. We read every message we receive can't guarantee a quick response. If we were able to help you, please help us spread the word by sharing our posts with your friends.