The latest software version that's now available for a wide range of Android smartphones is Android Nougat. This update has now been pushed to several devices including the #Samsung #Galaxy #S6Edge. These updates bring several improvements to the phone as well as make the device more secure. While getting these updates is highly recommended and quite easy to do there are instances when certain issues can occur during this process which we will be addressing today. In this latest installment of our troubleshooting series we will tackle the Galaxy S6 Edge not updating to Nougat issue & other related problems.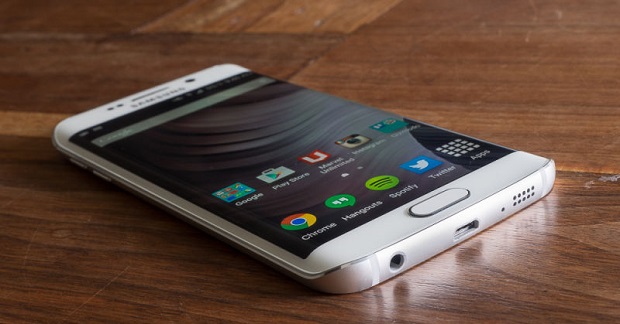 If you own a Samsung Galaxy S6 Edge or any other Android device for that matter then feel free to contact us using this form. We will be more than happy to assist you with any concern that you may have with your device. This is a free service we are offering with no strings attached. We however ask that when you do contact us try to be as detailed as possible so that an accurate assessment can be made and the correct solution can be given.  
If you would like to browse the previous parts in this series then check out this link.  
You may also reach us at our Facebook and Google+ social media accounts.
S6 Edge Not Updating To Nougat
Problem: Hello, my device(samsung galaxy s6 edge) still runs on the OS 5.1.1. i do not get any OS related updates so i can't update automatically. below is all the info on my device:
android version: 5.1.1
model number: SM-G925F
baseband version: G925FXXU2POGN
please how do i update to the new OS (nougat) without losing network or having any software issues? Thanks
Related Problem: My Samsung Galaxy S6 Edge won't update. It is still at Android version 5.1. When I click software update, it tells me that current software is up to date.
Related Problem: I have switched my unlocked Galaxy S6 Edge from Verizon to Metro PCS. I have updated the APN settings, and everything is working perfectly, but I can't do a system update. When I click "Check for System Updates," it says "System Update is Temporarily Unavailable." I don't want my software to become obsolete and start having issues with my phone. Please help!
Solution: Before your phone will be able to get any official software updates it must first meet several conditions which we have listed below.
Your phone must not be rooted.

Your phone must not be running on a custom software

If you had your phone unlocked then it should be running on its original network so that it can access its original network update servers.
In case your phone meets the conditions listed above and it is still not getting the latest Nougat update then you will need to confirm with your network first if they have already released this update for your phone model.
If the update has already been released and your phone is still not getting it then try to backup your phone data then do a factory reset. Once the reset is complete use Smart Switch to update your phone.
Should the above steps fail to update your phone software then you should consider manually flashing the updated stock firmware file to your computer using Odin. Get the file from the Sammobile website. You will also get instructions on how to flash your phone from this website.
S6 Edge Keeps On Restarting After Software Update
Problem: hi good day, just want to ask for help regarding my phone issue. i did an update a few days ago and since then my phone keeps on restarting while i'm in the middle of something, i did deleting some apps but still the same, i follow some of your instruction here but also the same, can
you pls. kindly help me what to do it is so annoying especially when in writing mails and it just turn off… thank you!!
Solution: If this problem occured right after you updated your phone software then chances are this is caused by some form of old software data that has not been completely removed during the update process. This old software data is now causing a conflict with the new software version resulting in this restarting issue.
What you should do first in this case is to check if you have apps in your phone that needs updating by opening the Google Play Store then going to the My Apps section.  From here you will find apps that needs updating.
If after updating the apps in your phone and the issue still occurs then I recommend that you backup your phone data then do a factory reset. Once the reset is complete immediately check if the issue still occurs.
S6 Edge Device Does Not Have DRK Error
Problem: Hi, I have samsung galaxy s6 edge, after updating firmware it stop booting, it display message that says device does not have DRK, please install DRK first
Solution: It looks like the EFI folder of the phone has been damaged during the update and the phone is failing some security boot checks. The best way to fix this is to flash the stock firmware file to your device using Odin. Before flashing the firmware you need to perform following the steps listed below.
Tap Settings > About device > Build number and tap until the Developer mode (options) appears

Tap Settings > About device > Build number and tap until you release Developer mode (options)

Tap Settings > Developer options > USB debugging (select) > OEM unlock (select)

You should also go to Settings > Accounts > Google > 3 dots top right > Remove account
Once this is done proceed with flashing your phone with its updated stock firmware file using Odin. You can get the firmware file of your phone from the Sammobile website where you will also find the instructions on how to flash your phone.
S6 Edge Weather App Stopped Working
Problem: The weather app that came installed on my phone has stopped working. I keep getting pop up screens telling me it is not working. How do I get it work? Otherwise, how do I delete the app so I quit getting that annoying message? Thank you.
Solution: To fix this problem you need to go to the application manager then clear the cache and data of the weather app.
S6 Edge Media Server Failed
Problem: Galaxy s6 edge and i've just started getting a media server failed camera needs a restart error, have tried clearing the camera date, and reset settings also when i tried to download last software update even on wifi it continually failed and I got a message asking me to contact a samsung service centre…help!!!
Solution: This error is usually caused by some issue with the camera app. The first thing to do in this case is to clear the cache and data of the camera app from the application manager. If the issue still occurs after performing this step then the next thing to do is to check if an app you downloaded is causing the problem by starting the phone in Safe Mode. When the phone is working in this mode only the pre-installed apps are allowed to run. If the problem does not occur in this mode then it could be caused by an app you downloaded. Find out what app this is and uninstall it.
Should the above steps fail to fix the problem then you should consider doing a factory reset. Take note that you should backup your phone data before doing the reset. Once the reset is complete immediately check if the issue still occurs. If it does then this could already be a hardware related issue in which case you should bring your phone to a service center and have it checked.
S6 Edge Fingerprint Sensor Not Working
Problem: Hiii sir i have samsung s6 edge and the problem is that the fingerprint scanner don't work the error msg is that (make sure that your home key is clean and dry) and i did everything like formate /update/ factory reset and many more but i don't know what is the in hardware or software…and i try this also( *#0*#) in this its show….. (sensor info) is ok pass…..but ( normal scan) it shows fail …..so please can you help is it hardware issue or software issue
Solution: If after performing a factory reset the problem still occurs then this is most likely a hardware related issue already. You will need to bring your phone to a service center and have it checked.
Feel free to send us your questions, suggestions and problems you've encountered while using your Android phone. We support every Android device that is available in the market today. And don't worry, we won't charge you a single penny for your questions. Contact us using this form. We read every message we receive can't guarantee a quick response. If we were able to help you, please help us spread the word by sharing our posts with your friends.