Ever since the #Samsung Galaxy #S4 was released in 2013 it has undergone several software upgrades. Initially released running on Jelly Bean this device has now been updated with Lollipop. While most owners of this phone would want it to get Marshmallow I'm pretty sure that Samsung  is not planning to release the official Marshmallow update for this phone.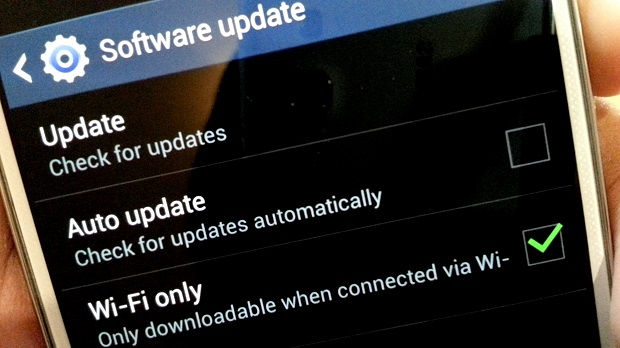 In this latest installment of our troubleshooting series we will tackle the Galaxy S4 software update failed issue as well as other related problems that our readers have sent us. If you are having a problem updating the software of this phone or are having issues right after the software update then you should continue reading.
If you own a Samsung Galaxy S4  or any other Android device for that matter then feel free to contact us using this form. We will be more than happy to assist you with any concern that you may have with your device. This is a free service we are offering with no strings attached. We however ask that when you do contact us try to be as detailed as possible so that an accurate assessment can be made and the correct solution can be given.  
If you would like to browse the previous parts in this series then check out this link.  
Aside from sending us an email you may also reach us at our Facebook and Google+ social media accounts.
S4 Software Update Failed Error
Problem: Trying to update the phone to Lollipop.  Continue to get this error message on either the automatic update or a manual installation: E: Failed to open/cache/update.zip (No such file or directory) E: signature verification failed
Solution:  There may be some issues with your phone software that is preventing the downloaded update to be applied on your phone. Try wiping the cache partition of your phone then check for the update again. By wiping your phone cache partition you clear out any temporary data stored by your phone software.
If the problem persists then connect your phone using a USB cord to a computer running on Kies then check for a software update. Follow the onscreen instructions on how to update your device.
If your phone software update still fails then I suggest you backup your phone data then do a factory reset. Once the factory reset is complete then manually check for the software update.
S4 Not Getting Yahoo Email After Device Management Update
Problem: After Device Management updates have been pushed recently, I can no longer see my e-mails in my yahoo e-mail folders. I was able to open those folders only once after updates had been installed, and after that all e-mails from those folders disappeared. On another hand, the number of e-mails accessible via Inbox increased significantly so, unlike previously, I am able to see much older e-mails. Can you please advise if possible at your earlier convenience??  
Solution: Try deleting your Yahoo account then add it again. This procedure usually resolves this type of issue.
S4 Software Update Not Completing
Problem: I just did a software update and once it finally downloads, which takes over an hour, it prompts me to restart my phone. Once I restart my phone, it stops at 31% and I get a message saying update or download was interrupted (can't remember exactly) please help, thank you.
Solution: Try to check the available internal storage space that you phone has. A safe amount would be to set aside at least 3 GB of free space. Uninstall any app that you are not using to make more space in your phone. You should also wipe the cache partition of your phone. Try to update your phone software again.
You should also try connecting your phone to a computer running on Kies then check for available software updates for your phone. Just follow the onscreen instructions to update your device.
If you still can't update your phone software then I suggest you backup your phone data then do a factory reset. After the reset try to update your phone software again.
S4 Software Update Failed
Problem: Hello, Droid Guy My Samsung Galaxy S4, which was purchased 3 months ago, is malfunctioning. I am experiencing the following issues; the Soft Keys [Back and menu buttons on either side of the home button (not sure if they are called soft keys)]  are non responsive, occasionally when I turn on the phone the display, at high brightness will be lime green and at low brightness a purple, also when the charger is plugged in, when the screen is off the red led light will remain on. additional information about the ""soft key"" issue; I used the code *#2663# to try and manually update the firmware for the buttons but when trying to download it for internal storage it says the install failed. I think this is the main issue (not that I am an expert) because they have two different versions  on the *#2663# (Firmware version) page Phone's TSP FW version: SY000000 Part's TSP FW version: SYB0001D. I hope you have some possible (preferably cheap and simple) solution to my issue. Regards. I think I first noticed the issues occurring when I put it on the charger overnight, if that is significant.
Solution: Hopefully the above issues are only software related so that you won't have to spend much on having your phone repaired. If this is indeed a software issue then you should backup your phone data then do a factory reset. Once the factory reset is complete check if there are any new software updates available for your phone and apply them. Check if the soft key issue and display issue is still present.
S4 Microphone Pop Up Screen Gets Stuck
Problem: Was there a recent update, either by Verizon or Android? Recently, the speaker/microphone pop up screen will get stuck, even after you close the text message app. I cannot scroll to other parts of the screen or do much. It requires a restart 4 to 5 times a day to stop it. A few of my other friends with a galaxy's have the same issue and one thought there was a recent software upgrade?
Android v.5.0.1
Kernel 3.4.0
Security software Release 4 (MDF v.1, VPN v.1.4)
Knox 2.3
Thanks for any help you can give
Solution: This issue is caused by a recent app upgrade and is considered to be a bug. One temporary fix is to restart the phone although this seems to be quite a hassle since you will have to do it every time the problem occurs. A better way of addressing this problem until a fix arrives is to uninstall the app update for the Google Text-to-Speech Engine app  as well as the Google App app from the Application Manager.
Feel free to send us your questions, suggestions and problems you've encountered while using your Android phone. We support every Android device that is available in the market today. And don't worry, we won't charge you a single penny for your questions. Contact us using this form. We read every message we receive can't guarantee a quick response. If we were able to help you, please help us spread the word by sharing our posts with your friends.