Those who are still using the #Samsung #Galaxy #S5 until now will probably be upgrading their phone this year. This particular model which was released in 2014 is almost 3 years old already. In the technology world this is already an old phone that's outdated. Despite being an old phone this phone can still perform quite well because of its great hardware architecture as well as its constant software updates which improves its performance. There are however instances when certain issues can occur on this device which we will be addressing today. In this latest installment of our troubleshooting series we will tackle the Galaxy S5 software is up to date error & other related problems.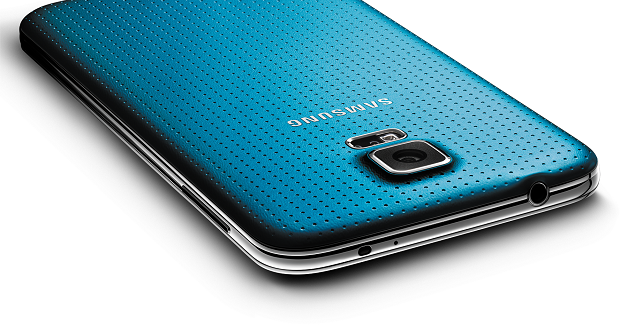 If you own a Samsung Galaxy S5  or any other Android device for that matter then feel free to contact us using this form. We will be more than happy to assist you with any concern that you may have with your device. This is a free service we are offering with no strings attached. We however ask that when you do contact us try to be as detailed as possible so that an accurate assessment can be made and the correct solution can be given.  
If you would like to browse the previous parts in this series then check out this link.  
You may also reach us at our Facebook and Google+ social media accounts.
S5 Software Is Up To Date Error
Problem: Hello I have a Samsung Galaxy S5 and it is not updating. I have tried every possible way to update it and it always says "software is up to date". I even tried downloading Kies and it said my model number does not support the update. My model number is SAMSUNG-SM-G900A. My brother has the same model number and his updates just fine. I tried other apps too, but they cost money. Do you know how to fix this free? I have version 5.1.1
Related Problem: style="font-weight: 400;"> Hi! Is there any other way I will be able to do a software update my phone without doing it physically on the phone? I'm asking as my phone (Samsung s5) is still on 4.4.2 and it should be on 6.0 by now but whenever I check for an update it says non are available. I'm asking as I want to have the new software update but I can't figure out why it isn't doing it. Thank you in advance!
Related Problem: My phone will not update to Marshmallow (Version 6.0). I tried the soft reset. I went to the AT&T store at the Susquehanna Valley Mall in Selinsgrove PA and the tech told me it was Samsung's fault. My husband and daughter have an S5. Theirs is updated.
Solution: There are several conditions that your phone must meet in order for it to get the latest official software update which we have listed below.
Your phone should not be rooted.

Your phone should not be running on a custom software.

If you are using an unlocked model then it should be running on its original network so that it can easily access the update servers.
If your phone meets the conditions listed above and it is still not getting any updates then try to backup your phone data then do a factory reset. Once the reset is complete try to check for the update.
If no update is available then you should consider manually flashing your phone with its updated firmware file. You can download the specific firmware for your phone at the Sammobile website where you can also get instructions on how to install the firmware file.
S5 Stuck In Recovery Screen After Rooting Phone
Problem: Lately I was trying to root my Samsung s5 (SM-g900fd) 6.0.1 I found the correct file for the root then I set my phone to download mode ,after I finished the downloading It reboots automatically and gets stuck and at the top left I get this Recovery booting…(in blue) recovery booting recovery is not seandroid enforcing (In red) Set warranty bit recovery (in yellow)
Solution: You will need to check if a factory reset can fix this problem. Take note that if you do this you will lose your phone data. To do the reset just take out the battery of your phone. This makes sure that the phone is off. Reinsert the battery then start the phone in recovery mode. From here do the factory reset then restart the phone. If the issue remains then the phone might be bricked. You will need to manually flash its stock firmware file. Go to the Sammobile website and download the firmware file for your specific phone model. Instructions on how to flash your phone can also be found in that website.
S5 Not Supporting microSD Card After Software Update
Problem: My phone auto updated the system last Saturday and now it doesn't support any external memory ( micro SD cards). I had a 32gb card in when it stopped supporting them but I put it my computer and it's not bad. I still bought a new one that's 128gb believing that would fix it. It didn't. I really need the extra memory, I've had to delete 10 apps just to keep my phone running. I lost all my pictures and music with the update. Hopefully y'all know how I can fix this.
Solution: Since this problem occured right after you updated your phone software then it could be caused by some form of old software data that got left behind during the update process. This data is now causing a conflict with the new software version. To fix this just backup your phone data then do a factory reset. Once the reset is complete check if your phone can now detect the microSD card. If it can't then this could already be a hardware related issue. Try cleaning the microSD card slot with a can of compressed air making sure any dirt or debris present is removed. If the issue persists then you will need to bring your phone to a service center and have it checked.
S5 Cannot Send Pictures In Text After Software Update
Problem: Since the latest software update with Verizon, I cannot send pics from my Gallery, google photos or, my Cloud. When hitting the attachment button in Message + The screen takes me to a all black page that says; Powered by Kanvas… A arrow key, a few others that I have explored. None of which shows me or, allows me to attach a pic. At times, if, I simply ignore the fact that I can't view the pic and hit send. It takes me to a prompt that says I've exceeded my data limit for sending a photo. At no time during this have I seen the photo in question. I've pulled the battery. Cleared as much as I dare off my phone. Still the same. Please tell what can I do. Thank you.
Solution: You should try to verify with your carrier first if you have an active mobile data subscription. This needs to be done first since you are getting the data limit error message. Once you have made sure that you have an active mobile data subscription perform the following troubleshooting steps listed below. Check if the issue occurs after performing each step then move to the next one should the problem persist.
Restart the phone.

Try clearing the cache and data of the Message+ app

Wipe the cache partition of your phone from the recovery mode

Backup your phone data then do a factory reset.
S5 Software Updates From Straight Talk
Problem: Hey guys thanks in advance for the help. I want to buy the galaxy s5 from straight talk. However, straight talk sends the s5 with kitkat os. Will i be able to update the s5 to android 5.0 or 5.1 with samsung kies or smart switch? Straight talk just said they weren't responsible for phone updates (which is crazy). Tracfone just transferred me back to straight talk so i don't know who else to ask. Please help!!!
Solution: Unfortunately, Straight Talk isn't really known for updating the software of the phones that they support. If no software update is available when you manually check for it then the best thing to do is to manually flash the update. Just download the specific firmware file for your phone at the Sammobile website and use Odin to flash it to your phone. Instructions on how to flash your phone can also be found at the website.
S5 Not Downloading Software Update
Problem: I get a system update notification so i open it by clicking on this. There are two of options 'cancel' and 'download'. As soon as i press the 'download' option whole notification disappears and there nothing else happen. And in next week it would happen again.
Solution: Make sure that your phone is connected to a good Wi-Fi connection when doing the update. If the connection isn't causing this problem then I recommend that you backup your phone data then do a factory reset. Once the reset is complete manually check for the update.
Feel free to send us your questions, suggestions and problems you've encountered while using your Android phone. We support every Android device that is available in the market today. And don't worry, we won't charge you a single penny for your questions. Contact us using this form. We read every message we receive can't guarantee a quick response. If we were able to help you, please help us spread the word by sharing our posts with your friends.