The Samsung Galaxy S20 only recently broke cover in the markets. The smartphone was launched in three variants, including a Plus (+) and Ultra variant with the latter having the best hardware among all. The company's core smartphones have launched at somewhat predictable times. Keeping this in mind, there are rumors circulating about the features it could be packing.
Since it's still early in the day, a lot could change between now and then. However, we can look through the rumor mill and technologies that Samsung is currently developing so as to get an image of the company's plans for 2021. Fortunately, there's already quite a bit of information floating around.
So here's everything we know about the Galaxy S21 so far.
Samsung Galaxy S21 Release Date, News, and Rumors
Samsung Galaxy S21 News
It was recently discussed that Samsung may source displays from Chinese maker BOE for at least one upcoming Galaxy flagship in the future. This could be the company's way of effectively managing the workload in anticipation of high orders.
There was also mention of the company potentially using a 150MP Nonacell sensor on the flagship. The recently unveiled galaxy s20 Ultra uses the same tech but with a 108MP sensor.
Samsung Galaxy S21 Release Date
This probably doesn't take too much guesswork to do as Samsung has remained fairly consistent with regards to the launch timeline of its flagship announcements. Going by what we saw this year and in 2019, it's safe to speculate that the Galaxy S21 will be launched in February or March 2021. The company is expected to announce its iconic "Unpacked" event a few weeks prior to give us fair notice of its arrival.
Samsung Galaxy S21 Rumors
Size & Design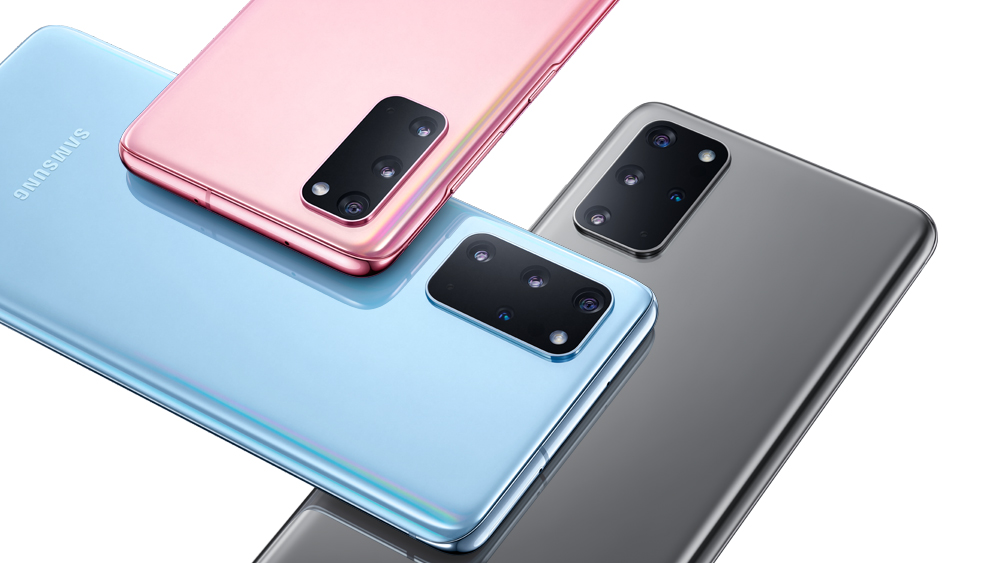 It's too early in the day to understand what kind of design Samsung will choose for the Galaxy S21. But since the phone is said to be packing at least a 6.7-inch display on board, the company may be considering lesser bezels than the predecessor, while there's also talk of a front camera that only appears when needed. There are also rumors about an under-display camera sensor, but more on that later.
Display
This is one of the areas where we're yet to learn anything definitive about the 2021 Samsung flagship. The company is a pioneer in manufacturing OLED panels, and we can expect to see a high pixel density and high refresh rate display onboard the Galaxy S21. As we saw in 2019, Samsung was one of the first manufacturers to implement hole-punch cameras with its display panels, a trend that has caught on significantly since then.
Elaborating more on the potential deal struck with BOE, it is said that it will produce 6.67-inch OLED display panels potentially meant for the Galaxy S21+. On the other hand, the same display will also be used with the Galaxy A90 in Full HD+ resolution by 2021, a report added.
The display refresh rate should be capped to 120 Hz, although this feature is known to take its toll on battery life on a handful of recent devices.
Camera
Given that Samsung also works independently on its camera sensors, this is something that's being discussed for a few months now. It has been widely reported that Samsung will use a 150MP Nonacell camera onboard. The Nonacell tech was unveiled a few months ago with the galaxy s20 Ultra, so it's likely that the Galaxy S21 rear camera will use the ISOCELL Bright HM1 sensor.
There are currently reports that despite Samsung developing this tech on its own, Chinese manufacturer Xiaomi may beat the company to bring a 150MP cameraphone to the market. While SamMobile reports that other companies like Oppo and Vivo will also use the sensor on their 2021 flagships.
Samsung pushed the envelope with regard to camera technology this year with the 108MP sensor on the S20 Ultra. 2021 could prove to be an even bigger upgrade for an already stellar flagship.
Upgrades to the front camera
We're getting conflicting reports about the front camera that will be offered with the Galaxy S21. Samsung is already believed to be working on under-display front cameras, while the likes of Oppo have already shown off prototypes with this camera technology.
Given the direction that the mobile industry is headed in, it makes a great deal of sense that the Galaxy S21 will be the first Samsung flagship to utilize an under-display front camera. While the galaxy s20 and the flagships before it have used optical fingerprint scanners under the display, the complications are slightly different for something as basic as a front camera.
It was recently reported that some phones with under-display fingerprint scanners could not register fingerprints when a screen protector was on. Similar issues could arise for an under-display selfie camera as well, not to mention the obstruction on the camera's path if your phone is relatively dirty.
As for the actual front camera sensor used with the Galaxy S21, a recent report by PhoneArena pitched two likely options. One with a 1/2 inch sensor size and 48MP resolution, and the other with a 1/2.55 inch sensor with 12MP resolution and optical image stabilization. It will be interesting to see how Samsung will accommodate a large selfie camera if the reports of embedding it under the display are true.
Other features
There are a few rumors right now that predict the Galaxy S21 will use Qualcomm's next flagship phone silicon, the Snapdragon 875. Rumors have further suggested that the Snapdragon 875 could be made by TSMC, one of the world's leading chip manufacturers with clientele including the likes of Apple.
One of the key differences between the Snapdragon 865 that's used in 2023 flagships and the upcoming TSMC made Snapdragon 875 is that the latter is produced with the 5nm process. By comparison, the SD865 used on the galaxy s20 lineup is made with the 7nm process.
As far as RAM is concerned, we don't really see the need to go beyond 12GB of RAM, as it did with the galaxy s20 Ultra. While it's possible that there will be variants with lower RAM capacities, we feel the market probably doesn't need anything in excess of 12GB on a mobile device no matter how attractive it would seem on paper.
The phone will also likely retain the IP68 certification for water and dust resistance.
Storage is an area where Samsung can surprise its fanbase. However, given that its flagships usually come with a microSD card slot, the company may decide to limit internal storage to 256GB. The storage will almost certainly be compatible with the UFS 3.0 standard. Also expected to be on board is a USB C port.
The battery has never really been a concern for modern Samsung phones. This is primarily due to the fact that most of its phones come with energy-efficient OLED panels coupled with Android's default battery-saving features. Given that the GS20 Ultra came with a 5,000 mAh battery, it's possible that Samsung may decide to use the same unit with the Galaxy S21 as well.
Wireless charging will obviously be included, and we also expect some inroads into the company's existing fast charging technologies. Samsung currently offers a galaxy s20 charging adapter that can provide a resounding 45W of power to the flagship. With these technologies currently available with the company, we don't see any reason to do things differently with the Galaxy S21.
As 5G becomes more common across the world, it will no longer make sense to keep it limited to some regions, or to charge a premium. But with that being said, the ongoing pandemic may have put a damper on the carriers' expansion plans across the globe. This suggests that we may see a repeat of 2020 with regards to 5G on the Galaxy S21.
The ultrasonic fingerprint (under-display) sensor will likely remain on the Galaxy S21 since the company doesn't offer a reliable face unlocking solution. With Google ditching the fingerprint scanner with the Pixel 4 in place of a robust facial recognition system, it is hoped that Samsung comes up with a more reliable solution, though the company's previous implementations have been fairly easy to fool.
Android 11 a certainty on the flagship
Given that Android 11 is expected to debut later this year with the Pixel 5, it doesn't take a genius to predict that the Galaxy S21 will have this operating system by default. This could also introduce a few Samsung specific changes, particularly with UI elements on One UI. We will start getting a good idea of where One UI is headed over the coming months. The company may decide to give us a few hints with the Galaxy Note 20 which will reportedly go live in August or September this year.
Samsung Galaxy S21 Price
The galaxy s20 lineup starts from 9.99 and goes all the way up to ,399 as of recent pricing trends. Considering the upgrades that Samsung has in mind, it's safe to assume that the Galaxy S21 will cost around the same mark. While it's still uncertain if the Galaxy S21 will come in three versions like the 2020 refresh, but it's clear that pricing will be no different than what we saw today.
However, the company launched exciting buyback programs earlier this year, which could allow users to upgrade to a new Samsung flagship by paying a nominal fee. As we mentioned above, 5G is still expected to be a niche feature next year, so expect the 5G model to cost significantly higher, perhaps even breaching the $1,500 barrier.
What could be different?
The name
There's quite a bit of uncertainty with regard to the naming scheme Samsung will use for the early 2021 Galaxy flagship. While it's likely that the company will go with Galaxy S21, it's not quite fixed yet. There's talk of Samsung considering calling this the Galaxy S30 as well. This makes sense given that the South Korean manufacturer decided to call the Galaxy S10 successor, the galaxy s20. So jumping version numbers is not particularly out of the equation either.
Appearance
We know that Samsung is known for its radical changes with regard to design. Although one would assume that there won't be too many changes compared to the galaxy s20, it's extremely likely that we're in for a few surprises in this area. Perhaps the use of new materials for the phone. Accessories are another area where the company could innovate greatly next year.
Storage configurations
Going in line with Apple's smartphones, it's likely that Samsung will ditch expandable storage to offer internal storage options with enough storage. For example, the company could decide to go with 128, 256, and 512GB variants for all its flagships, thus providing more leeway with regard to internal storage and completely ditching the need for expandable options. It's worth mentioning that Google's Pixel phones, which are also considered to be the flagbearers of stock Android, does not offer expandable storage.
Should you be excited?
Samsung always manages to excite its fanbase with its new flagships and we don't think 2021 will be any different for the company. With regard to what's going to be new with the device, well, there will be plenty as we know already. Features like performance, software, battery life, and even the cameras are expected to be significantly upgraded with the Galaxy S21.
In terms of technological advancements, the Galaxy S21 will likely feature an under-display front camera. Something that we've only seen as a concept from other manufacturers. It is said that the company is currently testing the feasibility of using a technology like this, so it's entirely likely that the company may stick to the punch hole front camera sensor that we see with the galaxy s20 lineup.
Insiders do suggest that Samsung is looking to provide an all-screen experience to the users without any cutouts or holes. The only way to effectively achieve this would be to place the camera sensor under the display or use a mechanical solution like the OnePlus 7 Pro which showcased a pop up camera.
Customers will also see upgrades in terms of raw power with Qualcomm's next flagship silicon said to be powering the device. Taking these factors into account, there's no doubt that tech fans have every reason to be excited for the Galaxy S21.
When will the Galaxy S21 launch?

Although Samsung hasn't provided details on the launch of the Galaxy S21, it's likely that the phone will be unveiled in February or March 2021.

Will the Galaxy S21 be waterproof?

Much like its predecessor, the Galaxy S21 lineup should also come with IP68 certified water and dust resistance.

What camera will the Galaxy S21 use?

It's still early in the day to say anything definitively about this, but current rumors mention that the Galaxy S21 will utilize the 150MP Nonacell camera sensor.