You might be looking for a new phone and you're checking Samsung Galaxy S21. While it is among the best smartphones released this year, it doesn't automatically mean it is the right one for you.
---
At A Glance:

12 Best Samsung Galaxy S21 Alternatives
---
| Product | Brand | Name | Price |
| --- | --- | --- | --- |
| | SAMSUNG | Samsung Galaxy Z Fold 3 5G (6.4mm thickness) | Check Price on Amazon |
| | OnePlus | OnePlus 9 Pro Morning Mist, 5G Unlocked Android U.S Version,12GB RAM+256GB Storage | Check Price on Amazon |
| | Google | Google Pixel 6 – 5G Android Phone - Unlocked Smartphone with Wide and Ultrawide Lens | Check Price on Amazon |
| | Apple | Apple iPhone 13 (128GB, Blue) [Locked] + Carrier Subscription | Check Price on Amazon |
| | SAMSUNG | Samsung Galaxy S20 FE 5G, 128GB, Cloud Navy - Unlocked (Renewed) | Check Price on Amazon |
| | SAMSUNG | Samsung Galaxy A52 5G, Factory Unlocked Smartphone, Android Cell Phone, Water Resistant, 64MP Camera, US Version, 128GB, Black | Check Price on Amazon |
* If you buy through links on our site, we may earn an affiliate commission. For more details, please visit our Privacy policy page.
The Samsung Galaxy 21, although has recently seen a huge price drop, has some advantages and disadvantages. Thus, it is best that you first weigh your options before you make your final decision.
With this in mind, you should check some of the best Samsung Galaxy S21 alternatives. Of course, it is not easy to find a phone that is worth comparing to the S21. After all, with so many smartphones out there, it can easily become overwhelming.
Thankfully, you don't have to search far and wide for a list of S21 alternatives. In this post, we have gathered some of the best smartphones in the market today that might even be better than S21.
Top 12 Samsung Galaxy S21 alternatives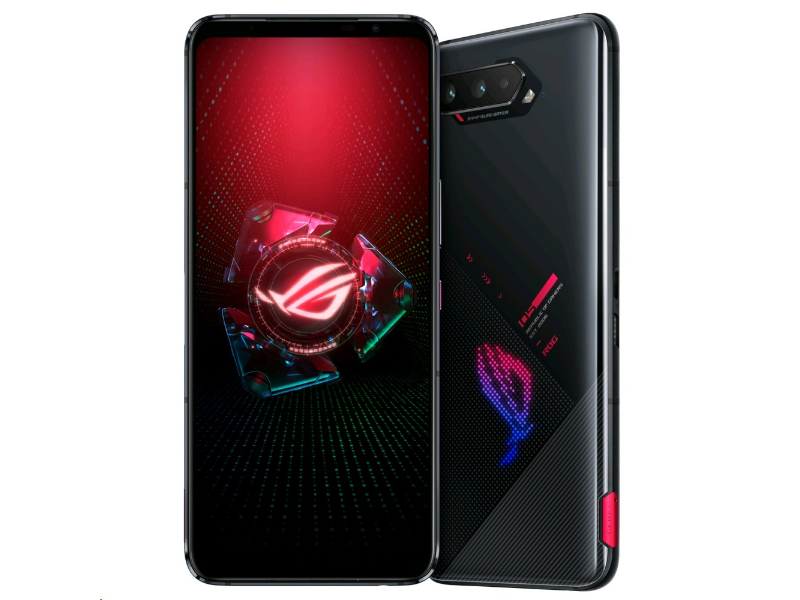 Alright, Asus isn't as big as Samsung, Apple, or Xiaomi when it comes to manufacturing smartphones, but Asus is a well-established tech company when it comes to computers and laptops. So, you should still check out their Asus ROG Phone 5.
Description
The main selling point of Asus ROG Phone 5 is its battery life with a massive 6,000 mAh. It has a huge battery that can power up your smartphone for more than a day of continuous use. Charging your ROG 5 is even faster because it can do 65W charging. This means that you can even get 100% battery life in just less than an hour of charging.
As you can imagine, the ROG Phone 5 is geared towards gamers who want to ensure they have enough power to play their favorite games. Even if you are not a gamer, but you want to have a battery that lasts for a long time, then the ROG Phone 5 is still a good choice.
Overall, the design of ROG 5 makes it look more expensive. S21 has a plastic back, but ROG 5 has a glass one. The display of ROG is bigger as well, but S21 has a higher pixel density. The refresh rate of ROG 5 is even better than S21's.
You may think that ROG Phone 5 is a gaming and compact phone and thus, it doesn't have to have a sophisticated camera. Well, think again.
The Asus ROG Phone 5 has solid camera specifications. It has a 64 MP front camera and 24 MP rear camera. Compare that to S21's 64 MP front camera and 10 MP front camera. You can read some best tech tutorials to learn more about how to use a smartphone camera system.
Not only that, but ROG Phone 5 can shoot 8K quality videos similar to what S21 does.
As a gaming phone, the ROG Phone 5 has a more powerful processor than that of the S21. The ROG Phone 5 is equipped with a Snapdragon 888 chipset run by 16 GB of RAM. That's just half of what S21 has.
Buy it now on Amazon
---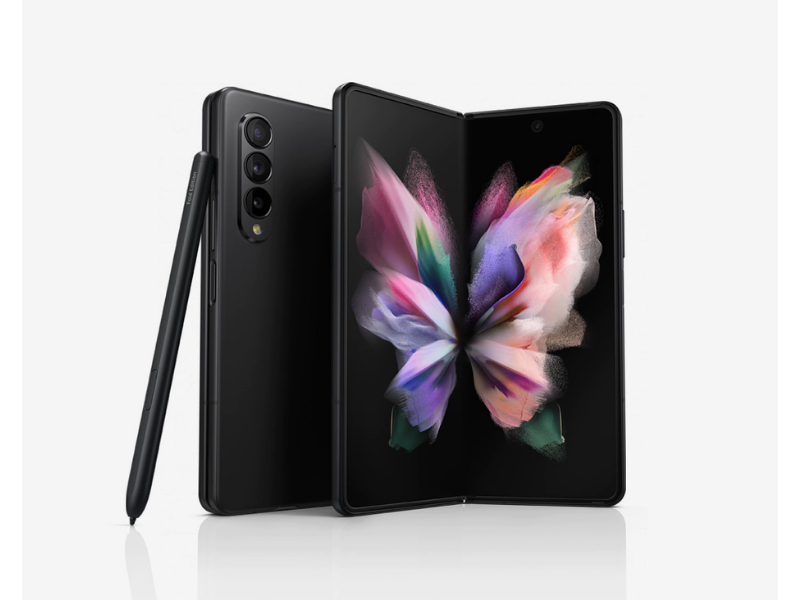 The Galaxy Z Fold 3 (5G) is no doubt more expensive than the S21 and for some good reasons. If you have some extra cash, then you should give this device a try.
The Galaxy Z Fold 3 has some of the best features of the S21. For example, it has the same powerful processor, impressive refresh rate, and S Pen.
Description
When Galaxy Z Fold 3 is folded, the S21 has a bigger screen. However, once you open the Galaxy Fold 3, it expands to a massive 7.6-inch tablet.
One advantage of the Galaxy Z Fold 3 is its battery size, which is 4,400 mAh compared to S21's battery size of 4,000 mAh.
However, one advantage of S21 over the Fold 3 is the display glass. S21 has a tougher Gorilla Glass Victus. Fold 3 also uses the same type of glass on its outside display. The problem is the inner glass, which is made of plastic or glass laminate, that may not be too resistant to glass.
Choose Galaxy Z Fold 3 if you want a phone with more functionalities and versatility in use. Since it is a folding smartphone, it can also give you a new experience that other phones won't give you.
Buy it now on Amazon
---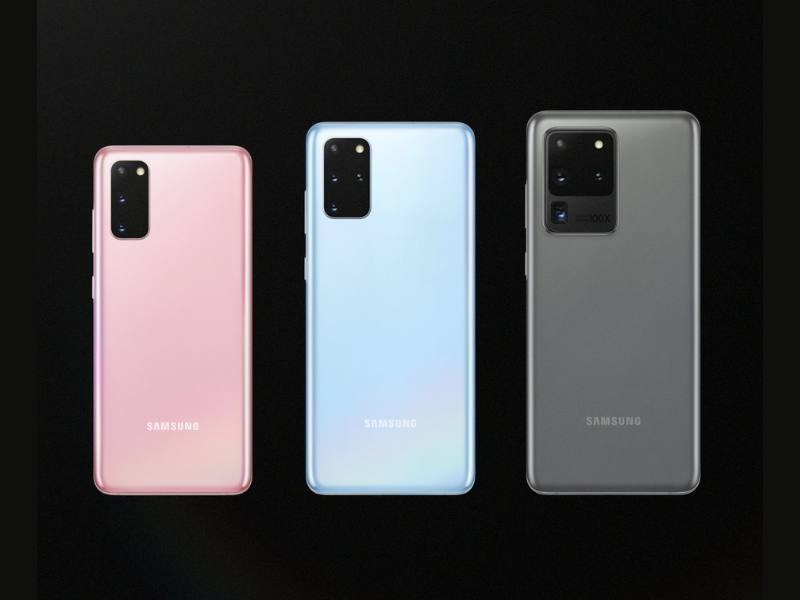 The main reason people opt to use an older model is because of the price. That's certainly the case here, which makes Galaxy 20 a good Galaxy S21 alternative. The S20 is cheaper than the S21 and that's probably a good enough reason for you to stay with S20.
Description
S21 is an upgraded version of S20. However, what could you be missing if you choose S20? Here are some differences and similarities between the two.
There is no significant difference in screen size, design, and weight.
The camera hardware setup is the same in S20 and S21. However, if you're choosing S21 Ultra, you'll notice that it comes with four rear cameras and a powerful 108-megapixel wide sensor.
Galaxy S21 has more colors to choose from compared to S20.
As you can see, there's not much of a difference between S20 to S21. Thus, S20 is still a legitimate S21 alternative that you should check.
Buy it now on Amazon
---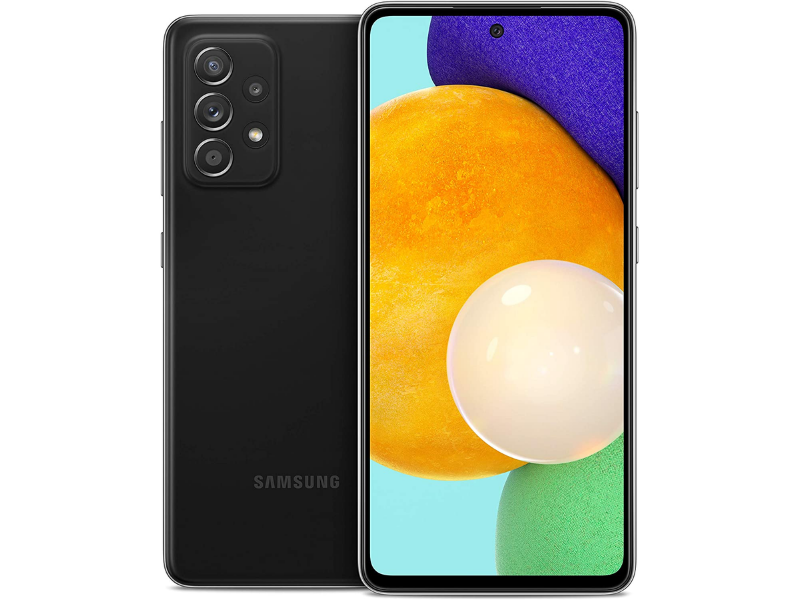 Alright, when it comes to specifications, overall, the S21 is no doubt the winner, but as we all know, it comes at a higher price. Moreover, there might be some features of S21 that you don't really need but might just hurt your pocket.
Description
With this in mind, you should turn your attention to Galaxy A52.
Galaxy A52 has a few advantages over the S21 model. For one, it is cheaper. Number 2, battery testing shows that A52 has a longer battery life compared to S21. Not only that but you can expand storage up to 1024 GB through the use of MicroSD.
Another advantage of the A52 is it comes with a larger screen size. Moreover, A52 is seen to be a better selfie camera.
Buy it now on Amazon
---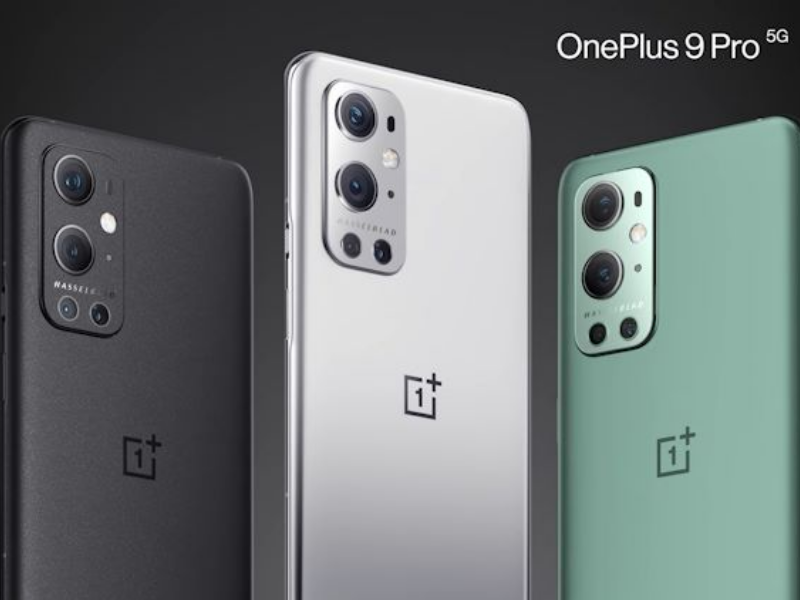 The flagship Android phone of OnePlus is the OnePlus 9. So, you should not underestimate this phone if you're trying to find an alternative to Galaxy S21.
Description
So, why should you choose OnePlus 9 over Galaxy S21? Here are some reasons:
OnePlus 9 has a bigger screen size
The refresh rate has more consistent clocking in 120Hz
OnePlus has a better front camera
S21 has a smaller battery size, meaning, S21 has a shorter battery life
OnePlus 9 charges faster
On top of all these, the OnePlus 9 is a challenger to the Samsung Android phone flagship. So, this means that it needs to lower down its price and improve its features to stay competitive. That's good news to all consumers like you.
---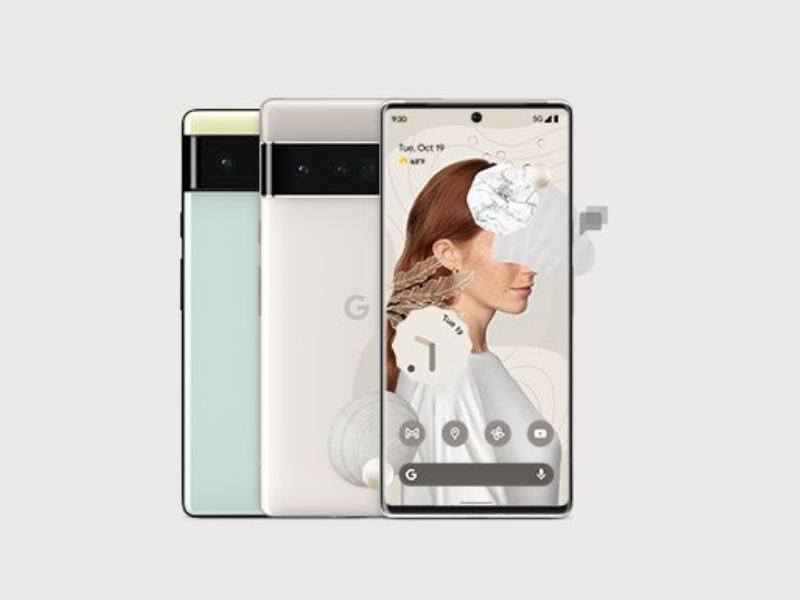 There's no doubt that Samsung is already an established Android phone brand in the smartphone industry. Thus, the Google Pixel 6 comes as a challenger. So, does it have what it takes to be a better choice for you? Let's see.
When it comes to price, the Pixel 6 is much cheaper than the S21. However, this does not mean that the Pixel 6 has nothing to boast about.
Description
The main selling point of Pixel 6 is its Google tensor-powered AI tools. Since it's a phone created by Google, you can expect that its assistant commands are fast and responsive.
Google Pixel 6 features a larger display than S21. It has an equally powerful processor as well.
Now, there are a lot of things you'll love about Pixel's AI tools. For example, it enables instant translation. You can simply talk to your phone and it will translate the words in real-time. There's also the quick voice-to-text transcription.
Another important feature of Pixel 6 that is not found in S21 is the Magic Eraser tool. It can remove objects and people from photos — a feature that Pixel plans to exclusively hold onto.
Buy it now on Amazon
---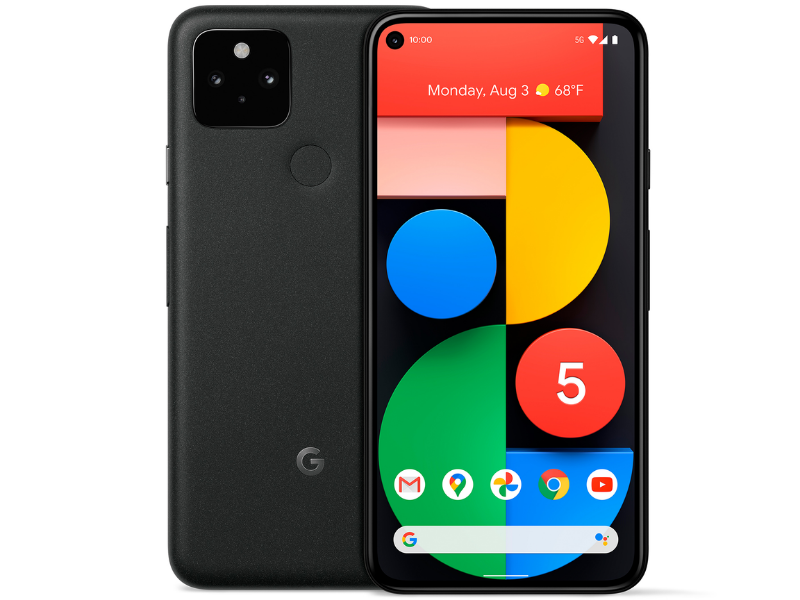 Since the release of the Pixel 6, Google has significantly dropped the price of the Google Pixel 5. However, could it be a good alternative to Samsung S21? Absolutely, yes!
So, if budget is an issue, you should be able to comfortably buy Google Pixel 5 at around $699. This means you can save up to a few hundred dollars compared to buying the S21.
Description
Please bear in mind that you will most likely get what you paid for. The reason is that the S21 has a faster processor than the Pixel 5. However, it doesn't matter if you are not a heavy smartphone user. Pixel 5's processor is still fast and efficient.
Camera-wise, S21 has more versatility compared to Pixel 5. This means that you can create more varieties of shots when you use the S21. Galaxy S21 also has a larger display size. However, pixel density is better in Pixel 5.
Perhaps, it is worth noting that Pixel 5 has a USB-C connector, which is missing on the S21 model. Plus, Pixel 5 is lighter than the S21.
Buy it now on Amazon
---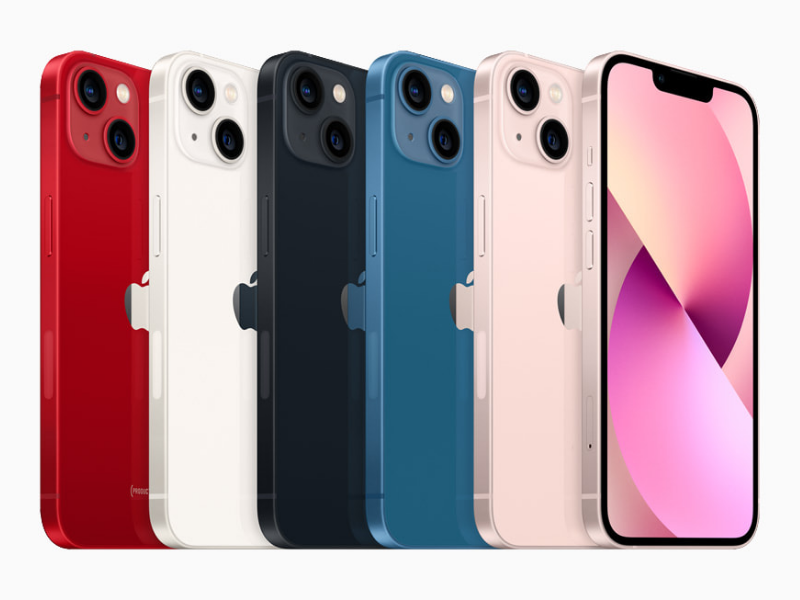 This list of Android phones won't be complete without a product from Apple. As you may already know, Apple has released its iPhone 13 and it is surely a competitor to S21.
First off, Apple phones are historically more expensive than other smartphones and this is true with the iPhone 13. If you don't mind the price, then you should consider the iPhone 13 as an alternative to the S21.
Description
So, what are the reasons you should get Apple iPhone over S21? Here are some of them:
Apple iPhone 13 has a better screen resolution at 2532 x 1170 pixels (460 pixels per inch).
Apple iPhone 13 is made with a glass back compared to the plastic back of the S21.
The Apple iPhone 13 maintained its sleek and professional look compared to Samsung S21.
The S21 and iPhone 13 are almost as powerful as each other when it comes to processors. Although the iPhone 13 only runs on 4GB of RAM, it can still function as fast as the Galaxy S21, which uses 8GB of RAM.
Of course, if you use an iPhone, you'll enter the Apple universe, which means you also get exclusive access to various Apple products and the seamless connectivity among its services.
Finally, if iPhone 13 isn't within your budget, you can go for the Apple iPhone 12, which has almost identical features but at a cheaper price.
Buy it now on Amazon
---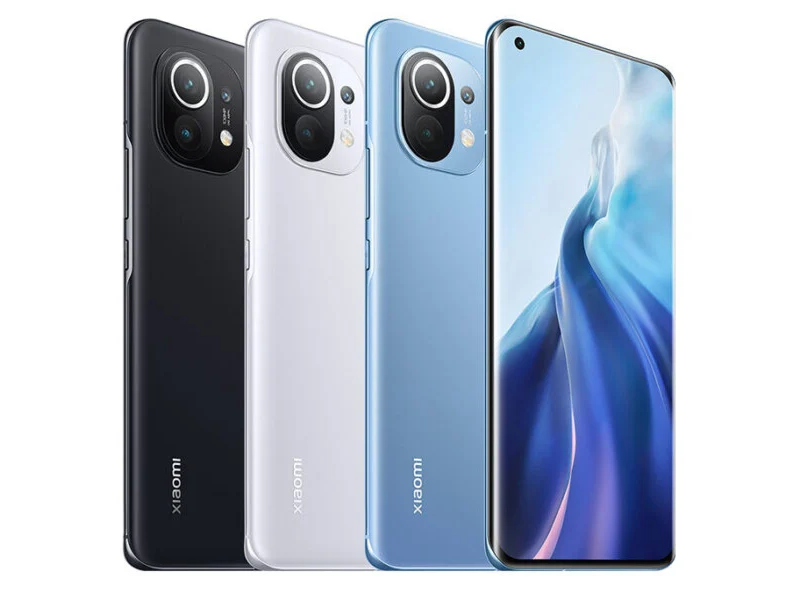 If you haven't heard of Xiaomi yet, then you are missing a lot of golden opportunities. Xiaomi is a rising Chinese brand. If you look at the top 10 biggest smartphone manufacturers in the world today, Xiaomi is in the top 3 behind Samsung and Apple.
So, there's no doubt that you need to check out Xiaomi 11 as your best Galaxy S21 alternative.
Description
Xiaomi 11 is much bigger than S21, that's a plus point for people who love to watch movies but a minus point for people who are tired of big phones bulging out of their pockets.
Some reviewers say that the Xiaomi 11 is a much better phone than the S21. One reason is the processor. According to a leading digital publisher and some experts, Mi 11's Snapdragon processor is more powerful than S21's Exynos. So, if you are into gaming, Mi 11 is a better choice.
When it comes to cameras, Xiaomi 11 doesn't back away from the competition. S21's ultra-wide and selfie camera is better than that of Mi 11. S21 even has a dedicated zoom telephoto camera lens for clearer images when zoomed. However, Xiaomi's high-resolution main camera should be enough for people who are not too particular with photos.
For design and construction, Mi 11 rises to the competition. It is made with a better and more premium curved glass, both on the front and back.
Buy it now on Amazon
---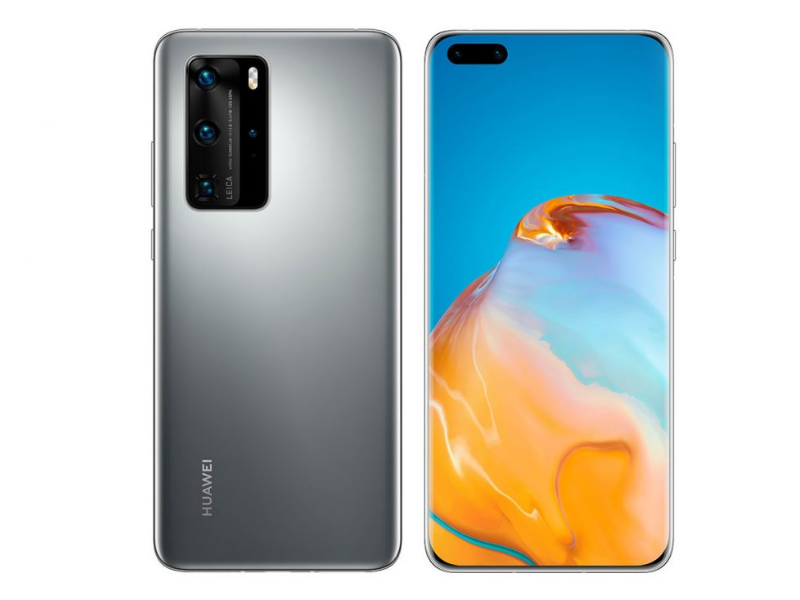 It seems that Huawei suddenly came from nowhere when it transformed itself into a major player in the smartphone industry. If it weren't for the US ban, Huawei might have already been the top smartphone brand in the world.
Description
There are different phones from Huawei, but for the purpose of this blog, let us consider the P40 Pro as a good alternative to the S21.
There's a lot to love about Huawei P40. Here are some of them:
Long battery life
5G and WiFi 6 networking technologies
Fast charging
Powerful front and rear camera setup
Perhaps, the one thing that could hold you back in choosing this phone is the absence of Google Mobile Services (GMS). As mentioned, Huawei is banned from doing business with US companies. Thus, Google is forced to provide its services to Huawei. So, you would need to settle with Huawei's alternative solution.
When compared to the S21, the P40 Pro is slightly bigger and heavier. P40 has a glass front and back plus an aluminum frame. P40 Pro also has a bigger battery, giving you longer battery life.
Here are other ways that P40 Pro is better than S21:
Bigger screen size
Better Screen resolution
Better pixels per frame
Better rear and front camera
If you don't mind the missing GMS, you might as well choose P40 Pro over S21.
Buy it now on Amazon
---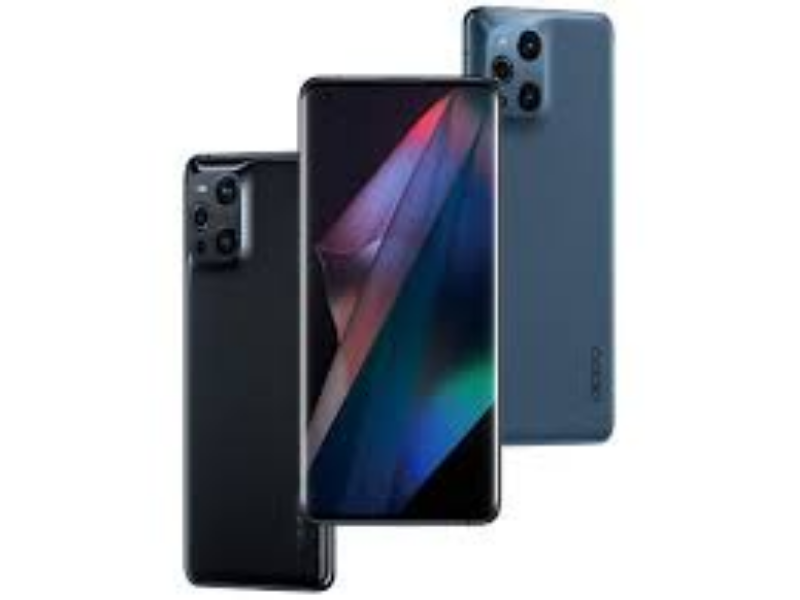 Oppo Find X3 Pro is the flagship phone of Oppo and it is here to destroy the competition.
While Oppo is a newcomer in the smartphone industry, it still has a lot to offer to consumers. Here are a few reasons why you should choose Oppo Find X3 Pro over Samsung Galaxy S21:
Better camera quality (according to many reviewers)
Powerful optical zoom
Better pixel density (twice of that S21)
Better Bluetooth version
Larger screen size
Larger battery capacity
Description
Oppo started as a sister company of OnePlus. While nobody expected it, Oppo became a leading smartphone maker in China and has even become bigger when the US banned Huawei.
Some features of Find X3 worth mentioning here would be its glass back and front built and aluminum frame. It has a 6.7-inch display and is protected by Corning Gorilla Glass 5. Because of its Snapdragon 888 5G chipset, it can run your phone without experiencing lags. The Octa-core CPU makes the phone an irresistible choice for gamers.
Buy it now on Amazon
---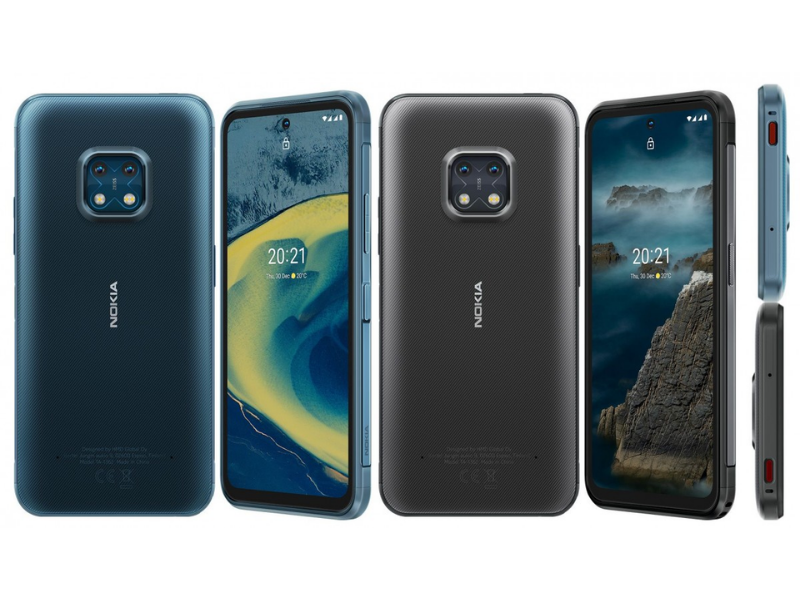 While the glorious days of Nokia have already been eclipsed by more aggressive phone manufacturers, Nokia is still a force to reckon with when it comes to smartphones.
Description
Recently, Nokia released its newest phone model, the Nokia XR20. It has a bigger screen than the S21 and is slightly more expensive. However, you can find some stores that sell Nokia XR20 at a much lower price. It has an expandable memory of up to 512 GB.
The battery is much bigger as well. You're looking at 4630 mAh compared to S21's 4000 mAh. The device is charged rather quickly and you have the option to do faster wireless charging just like S21.
The main camera of the Nokia XR20 comes with 40 MP and autofocus technology. However, Nokia XR20 can only record full HD, which is far from what S21 can do, which is an 8K recording.
It's worth noting that Nokia XR20, like its phone ancestors, is built with durability in mind. That's why this phone can withstand drops from up to two meters. You also get the IP68 rating, which is the highest rating at the time of this writing for water and dust resistance.
You'll also be surprised to know that this comes with a fingerprint sensor on the side and a biometric face unlock. This gives you that easy, quick, and secure access to your phone.
Buy it now on Amazon
---
Choose the best Samsung Galaxy S21 Alternative
Today, in a competitive world of smartphones, you don't need to stay loyal to one particular brand. Perhaps, we will see more other future brands that will become key players in the smartphone industry.
Of all you know, you might be missing a lot of the better phones when you simply settle with one line of flagship smartphones. Read as many in depth reviews as possible and stay on top of breaking news to monitor smartphone price points and updates.
While it is true that the Samsung Galaxy S21, as well as the galaxy S21 Ultra, are great phones, it is not for everyone. It could be due to the price, the specifications, features, design, or simply just the availability.
No matter what your reason is, it is always worth checking your options before you make the big decision.
| Product | Brand | Name | Price |
| --- | --- | --- | --- |
| | SAMSUNG | Samsung Galaxy Z Fold 3 5G (6.4mm thickness) | Check Price on Amazon |
| | OnePlus | OnePlus 9 Pro Morning Mist, 5G Unlocked Android U.S Version,12GB RAM+256GB Storage | Check Price on Amazon |
| | Google | Google Pixel 6 – 5G Android Phone - Unlocked Smartphone with Wide and Ultrawide Lens | Check Price on Amazon |
| | Apple | Apple iPhone 13 (128GB, Blue) [Locked] + Carrier Subscription | Check Price on Amazon |
| | SAMSUNG | Samsung Galaxy S20 FE 5G, 128GB, Cloud Navy - Unlocked (Renewed) | Check Price on Amazon |
| | SAMSUNG | Samsung Galaxy A52 5G, Factory Unlocked Smartphone, Android Cell Phone, Water Resistant, 64MP Camera, US Version, 128GB, Black | Check Price on Amazon |
* If you buy through links on our site, we may earn an affiliate commission. For more details, please visit our Privacy policy page.