Hello dear readers. I will address 5 Samsung Galaxy Note 5 (#Samsung #GalaxyNote5) problems in this post including the error "Unfortunately, Air Command stopped working" and the issue on the DiagMonAgent service that keeps popping up every time a call is finished. These are the first two issues you can read about.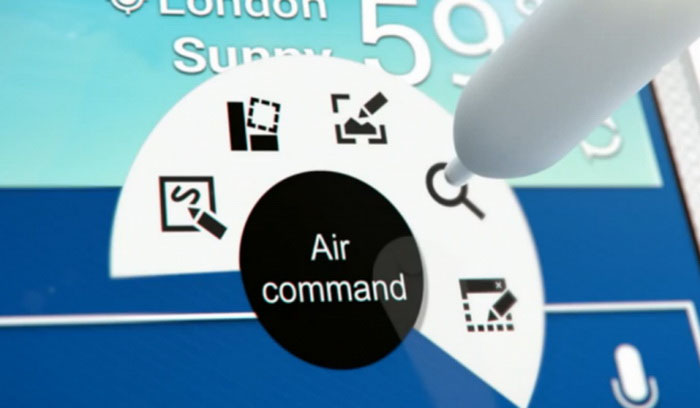 The other three issues include a Note 5 that can't download SnapChat and has difficulty loading pictures on Facebook when connected to a Wi-Fi network. The last problem is more of a rant than anything else but the owner did describe his problems pretty well.
If you have other problems with your phone, I suggest you visit our Samsung Galaxy Note 5 troubleshooting page as it contains solutions to issues we already addressed in the past. Find ones that are related to yours and try the existing solutions. If they won't work, then you may contact us by filling up this form accurately.
"Unfortunately, Air Command stopped working"
Problem: Whenever I start to add shortcuts in the air command screen, it will try to load for the app list for few seconds and force close afterwards. A notice of "air command" stopped working will pop up after that.
Troubleshooting: It's probably just a glitch as very few reported issues like yours. Based on testimonies of users who also experienced this problem, clearing the cache and data of the Air Command will get the problem fixed. But please take note that you will have to rebuild your shortcuts after clearing the data.
From the Home screen, tap the Apps icon.
Find and tap Settings.
Under the 'APPLICATIONS' section, find and touch Application manager.
Swipe to the left or to the right to display the appropriate screen but to display all apps, choose the 'ALL' screen.
Find and tap Air Command.
Tap Clear cache.
Tap Clear data, OK.
Prevent DiagMonAgent from sending reports
Problem: I recently got a Galaxy Note 5 and I love it. My only issue is after every call or after an undetermined amount of time, a process called DiagmonAgent sends a report. It has a notification on my lock screen and my status bar telling me this. It doesn't say what or where it's sending it, but I can't hide or stop it? I've been playing with it since day 1 and I can't figure out what this is. If you could help I would appreciate it. Thanks.
Workaround: The DiagMonAgent is a core service that is usually attached to your Samsung account. That said, if your phone is not rooted, you cannot get rid of it. There is, however, a workaround that will work for users like you who don't want to tamper the firmware and that is Greenify.
It is a third-party app that you can download for free from the Play Store. Once installed, all you got to do is "hibernate" the DiagMonAgent so it will stop sending reports every after you finish making/receiving a call. Don't worry, the service isn't deleted but "frozen" and hibernating won't cause errors in the system. In other words, it's safe.
Galaxy Note 5 can't download SnapChat
Problem: Hello I recently tried to upgrade my Snapchat & it wouldn't let me so I shut my phone off to see if that was the problem but it wasn't so I deleted the Snapchat app off my phone & tried re downloading it & not it won't let me download the Snapchat app it keeps telling me to sign in to my Google account witch I already am please help me out I feel lost without snapchat.
Troubleshooting: I would assume that it's the Play Store that's asking you to log in to your Google account, right? Well, one way to go around it is to log out (as you said, you're already logged in) and then log back in. This procedure, while somewhat simple, but very effective in fixing problems like you have. If, however, it failed to fix your problem, then try removing your Google account and just add it back after. I hope this helps.
Facebook has difficulty loading pictures over Wi-Fi
Problem: Hi! My name is Matt. I didn't know which category this would fall under, so I just marked it other! Anyways, when I launch an app that connects through facebook, it wont load properly. If I try to load facebook itself, I can get text, but pics take a longer time. The interesting portion of this is that everything works great over my cellular data usage, but not over wifi. I tried tampering with my home network, uninstalling the app, rebooting, etc! I am just curious to see if you could help me out! Thanks a bundle, Matthew V.
Troubleshooting: Hey, Matthew. Based on your description, I think the problem isn't with your phone or with Facebook but with your Wi-Fi network. I'm not sure how and when this problem started but if it started just recently, I think your just experiencing slow browsing issues. If you have a laptop, try to see if you can download things from the internet or stream media as fast as before. If so, then try to forget your network on your phone and let it detect and reconnect. This simple procedure often fixes Wi-Fi related issues.
However, if you've confirmed it's a network problem, I suggest you call your internet service provider right away. That's all we can give you based on your description.
Galaxy Note 5 loses services when signal drops
Question: In weak signal areas, I get dropped to edge or 1 bar 4G lte, either way, lose all services. Can't call, streaming music stops, etc. I have exact apps on Note 3 and LG G4, only the Samsungs have this problem the LG would, for example on my drive to work, stream music continuously, same app on Note 3 or Note 5, same route it drops out 4 times. I have read conflicting reports like over crowded towers which happens this is a vacation hot spot, and service is usually better in winter, HOWEVER I also have read Samsung, to save money, is putting crap radios in their phones. As the G4 was flawless as far as signal goes same apps and android version as the Note 5 but less ram and power, performed flawlessly. Almost wish I had it back. So I am going to go with poor quality radios or shitty drivers. Any feedback would be helpful because I am either making ATT take this "Next" note back and get something else. All I know is where my G4 had a SNR of -81, my note 5 has -115 same exact location. Any ideas? — Lars
Answer: Hey, Lars! Yours are problems we really can't fix simply because we are neither affiliated with ATT nor with Samsung. As to the weak signal issue, your provider can help you or provide more information about it. When it comes to "Samsung putting crap radios in their phones," well, if there's truth in this, there's still not much we can do about it except curse the company for it. While we want to help our readers as much as we can, these kinds of problems are ones we really can't do something about.
Connect with us
We are always open to your problems, questions and suggestions, so feel free to contact us by filling up this form. We support every Android device available and we are serious in what we do. This is a free service we offer and we won't charge you a penny for it. But please note that we receive hundreds of emails every day and it's impossible for us to respond to every single one of them. But rest assured we read every message we receive. For those whom we've helped, please spread the word by sharing our posts to your friends or by simply liking our Facebook and Google+ page or follow us on Twitter.