Years after #Samsung released the #GalaxyS4, we still continue to receive a steady stream of questions and requests for assistance regarding this once vaunted phone. This post covers power and boot problems shared by our readers from the last few weeks.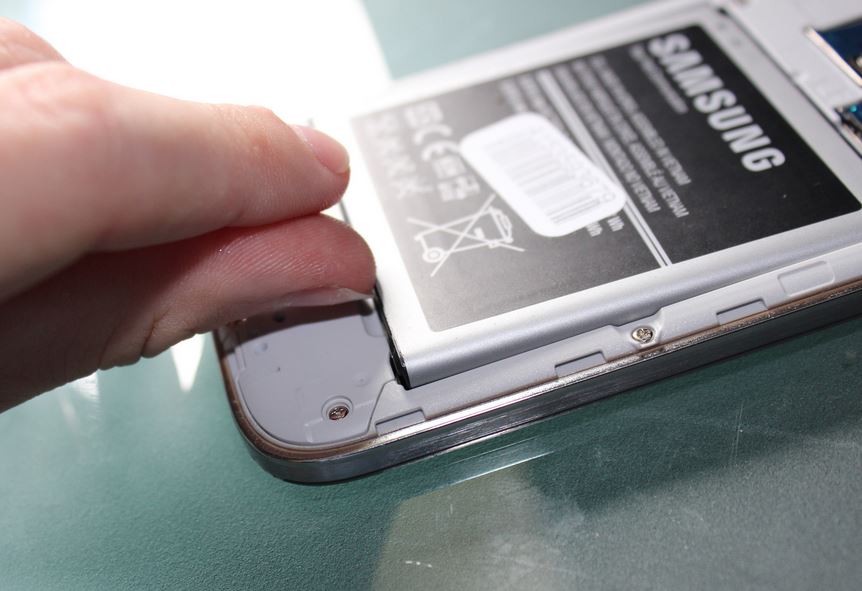 These are the topics discussed in this article:
If you have #Android issues, you can shared them to us by using the link provided below.
---
Problem #1: Galaxy S4 becomes totally unresponsive and won't turn on
Hi my Galaxy S4 won't start up. I've tried your method but when i plug it in to charge the charging light doesn't come on . The phone is like dead. I'm wondering if it's because of the CPU. Can that be the symptom of a dead CPU?
By the way, nothing happened to the phone. i just left it to charge and it was dead like 10 minutes later. Any help would be appreciated. — Isaac
Solution:  Hi Isaac. If the phone remains unresponsive even after leaving it connected to the charger for at least 30 minutes, a hardware or battery issue is the most likely culprit. Try using another battery first to see if that will make any difference. We do hope that the battery may have simply died as this is easier to replace. If a new battery will fail to power on the phone, you want to have the phone checked by a qualified technician.
Problem #2: Galaxy S4 vibrates when Power key is pressed but fails to boot up normally
When I press the power button, the phone vibrates and that's it– no screen or anything else. if i plug it up to a charger a red lights comes on and if i leave it there for a while it'll turn green, then if i press the power button the light goes away and then it vibrates again and then nothing…  please help i really like this phone Thanks. — Mike
Solution: Hi Mike. An unresponsive phone like what you have may have encountered some boot-related issues so try to see if you can restart it in either recovery mode or download.
Boot your S4 in recovery mode
An Android phone's recovery mode is a special bootable partition that can be accessed using a set of hardware buttons to allow options like wiping the cache partition, performing a factory reset, etc.
Doing a factory reset is usually the last resort for Android users when they encounter difficulty in booting the phone in normal mode. This situation can happen after a failed update or if there's an on-going firmware issue that must be addressed. To boot the phone in recovery mode, just follow these steps:
Turn off the device.
Press and hold the following three buttons at the same time: Volume Up, Home and Power.
When the phone vibrates, release the Power key but continue to press and hold the Volume Up key and the Home key.
When the Android System Recovery screen appears, release the Volume Up and Home keys.
Once you are in recovery mode, you will that there are a few options that you can highlight and select. Use the Volume buttons to go up and down, while press the Power key to select.
We recommend that you delete the cache partition first to see if that will make any difference.
If nothing changes, proceed to factory reset.
Note: factory reset wipes out everything that's stored in the phone's internal memory but not those in the SD card. If you haven't created a backup copy of your files, you will lose them after performing the reset.
Boot your S4 in Download mode
Download mode is another Android environment where you can install or flash stock firmware or custom operating system. This mode is a good test as well to see if the phone is suffering from software or hardware issues. If you can access it, that means that you can most likely regain the phone's functions after flashing a stock firmware into it. This is extremely helpful if a user is unable to boot the phone normally due to a corrupted operating system.
Below are the steps on how to boot your S4 in download mode:
Turn off your phone and remove the battery for at least 10 seconds
Insert the battery again.
Press and hold  the following buttons at the same time: Volume Down, Home, Power.
Release the buttons once the Warning!! screen appears.
Use Volume Up button to confirm that you want to access Download Mode.
Your S4 will now show a green Android with the 'Downloading… Do not turn off target' wording listed under it. You are not in download mode!
Once you are in download mode, you can start flashing a new firmware to your phone. There are many online guides that can help you do the next task.
Before flashing, make sure that you have the correct firmware selected to prevent causing problems.
The two procedures–booting in recovery and download modes–will only work provided that the phone's hardware is in working order. If you cannot boot the phone either in download or recovery or both, seek the help of a technician who can diagnose the failing hardware for you.
Problem #3: Galaxy S4 black screen issue
My phone is unresponsive and blanked blacked screen. my dad has the same phone and the charger i use charges his and when switching batteries his phone still works. his battery was at 100 percent and wouldn't work in mine. i was using Google Maps and charging my phone and it died which makes sense because of power consumption. i get that but now its unresponsive. I've tried holding down the buttons with and without the battery. i tried plugging it in the computer. it didn't pop up but my dad's did with the same cord. i also left it alone for about a hour just charging but nothing happen and it didn't say charging or vibrate when i plug it in. — Johnnie
Solution: Hi Johnnie. You've done all the things a user can do. Unfortunate it may seem, it appears that you have a hardware failure at hand. Because our blog does not deal with hardware troubleshooting and diagnosis, we suggest that you let someone check the phone for you.
Problem #4: Galaxy S4 keeps on rebooting on its own
Hi. Wondering if you can give me a bit of advice. I have the Galaxy S4 i9505. I keep every app up to date, and always install any software updates that show. But my phone will, at least several times a day, either reset itself or just turn off. Quite often when it resets when I'm in email, i have cleared the data and cache on this but it has started again.
But when it turns off completely i have normally only just put it down and will go back to it to find it off, no vibrate to indicate this has happened, i have to press the power button to get it to come back on. when it boots up though in these instances it doesn't show the complete Samsung logos i.e normally get the white logo with the model then Samsung logo in multi color after, but in these instances the boot starts from the multi colored Samsung logo only.
i have followed everything i can find to try and help solve this, even sent it away for repair but he fault didn't seem to occur when in. Thanks. — Susanne
Solution: Hi Susanne. If this phone has already been sent for hardware diagnosis and repair once, the most likely culprit must be software in nature. Try booting the phone in download mode and flash a new firmware (operating system) to it. We have no handy tutorials in our blog for this procedure but you can find them by searching for them online.
It's also worth noting that you may simply have a battery issue here. Random reboots is one of the symptoms of a malfunctioning battery so make sure that you use another battery before flashing the phone.
Problem #5: Galaxy S4 does not boot in normal mode
I read several similar remedies to this problem online but none so far has helped. I was working with the phone answering a text message with an embedded photo and the phone (which never had any similar issues before) went black. I tried to reboot. A black screen with Galaxy S4 logo and repeated vibration alerts came up. A dim flicker in the background as well.
I removed the battery and rebooted. Same result. I tried walking away from the phone for awhile but returned 15 minutes later to a hot phone with the same logo screen flashing. I tried a different battery. Same. I tried removing the SD Card and MicroSD Card and powered on. Same vibration and Samsung logo screen. I the tried a hard reboot. Nothing. Same Samsung Logo comes up with vibration.  
I'm afraid I don't know what to do at this point. Need my phone for work and contains much important material I would hate to lose not to mention apps I purchased for work.
Thank you for your time and reply. — Charles
Solution: Hi Charles. Your phone appears stuck in the loading screen, which is relatively common with phones having cache or firmware issues. Try deleting the cache partition and you should be good to go. Here's how:
Turn the phone off completely.
Press and hold the Volume Up, Home and Power buttons.
Release the Power button when the phone vibrates but continue holding on to the Volume Up and Home buttons.
When the Android System Recovery screen appears, release both the Home and Volume Up buttons.
Using the Volume Down key, highlight wipe cache partition.
Press the Power button to select the option.
The phone will automatically restart once cache data are wiped out.
Problem #6: Pre-owned Galaxy S4 does not boot
I accepted this phone in order to repair this Samsung Galaxy S4. I apologize I cannot provide the Android Version or any other information on the phone as I was given the phone already broke and will not even power on. I disassembled the entire phone to look for any noticeable burn marks, broken soldering points, or any other disconnections, but found none. After correctly reassembling the phone, I then tried another battery with known 95% battery charge. This battery did start the booting process, however I see the "Samsung Galaxy S4" black screen and then nothing after that. I have tried plugging the phone into multiple different chargers and outlets and no indicator light or response from the phone is given. The only response is when I initially insert the battery into the phone, but again shuts off immediately following the "Samsung Galaxy S4" black screen. The only other piece of information I can give is that I had tried to get to the Restore Menu using the power, volume up, and home button, and releasing the power button after the Samsung startup screen and I did see "Recovering Data…" in the top right corner, but again processes stop after the "Samsung" startup screen. This seems like a hardware issue, possible short within the components. Do you have any suggestions to at least allow me to boot into safe mode or in order to reset the phone to factory defaults? If more information is needed, please feel free to contact me via email. Thanks in advance for the help if you are able to. — Aaron
Solution: Hi Aaron. As mentioned above, our blog is unable to provide any hardware-specific instructions and tutorials so please find other resources online if that's what you are looking for. iFixit website offers a comprehensive set of hardware guides for an S4 repair so you may want to visit them.
If you are unable to boot the phone in recovery and normal mode, try download mode and start from there. Otherwise, there's really nothing much that we do to help you in this regard.
---
Engage with us
If you are one of the users who encounters a problem with your device, let us know. We offer solutions for Android-related problems for free so if you have an issue with your Android device, simply fill in the short questionnaire in this link and we will try to publish our answers in the next posts. We cannot guarantee a quick response so if your issue is time sensitive, please find another way to resolve your problem. 
When describing your issue, please be as detailed as possible so we can easily pinpoint a relevant solution. If you can, kindly include the exact error messages you are getting to give us an idea where to start. If you have already tried some troubleshooting steps before emailing us, make sure to mention them so we can skip them in our answers.
If you find this post helpful, please help us by spreading the word to your friends. TheDroidGuy has social network presence as well so you may want to interact with our community in our Facebook and Google+ pages.