Although a smartphone is powerful enough to do a lot of things its main purpose is still to make and receive calls as well as text messages. The #Samsung #Galaxy #Note4 for instance is an excellent 2014 model that not only allows a person to do various multimedia stuff but is also a reliable communications device. While a lot of people are using this phone as their daily driver without any issues there are still instances when problems can occur which we will be addressing today. In this latest installment of our troubleshooting series we will tackle the Galaxy Note 4 no text message notification issue & other related problems.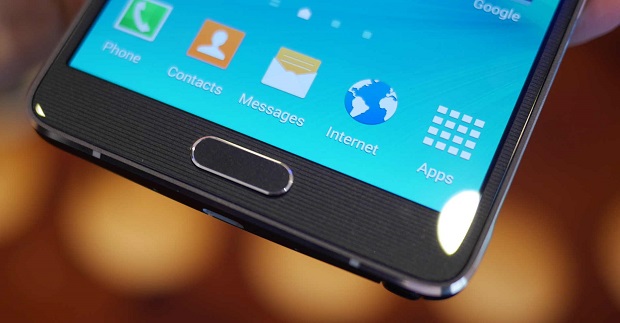 If you own a Samsung Galaxy Note 4  or any other Android device for that matter then feel free to contact us using this form. We will be more than happy to assist you with any concern that you may have with your device. This is a free service we are offering with no strings attached. We however ask that when you do contact us try to be as detailed as possible so that an accurate assessment can be made and the correct solution can be given.  
If you would like to browse the previous parts in this series then check out this link.  
You may also reach us at our Facebook and Google+ social media accounts.
Note 4 No Text Message Notification
Problem: I receive a notification reply sound to initial text messages I send or original incoming texts I receive, however when I reply , I don't receive notification sounds on subsequent party replies. Often It isn't until much later I see responses arrived but it may be a long time after they were sent because I wasn't aware of them. I've checked and my notification sounds are checked properly. Help!!
Solution: Since you already made sure that the notification sound setting is properly checked and you are getting a notification for the initial text message then it's possible that you might have left the text messaging app left open. If this app is open and a text message arrives then in some software versions you won't get a notification. The rationale behind this is that since the app is open then the phone owner is most likely looking at the screen which means that no notification is needed.
If however the text messaging app is not open and you are not getting notifications then try performing the following troubleshooting steps listed below.
Clear the cache and data of the text messaging app that you are using.

Start the phone in Safe Mode. Check if the issue occurs in this mode. If it doesn't then it could be caused by an app you downloaded. Find out what app this is and uninstall it.

Try to check if there is a new software update for your phone.

Wipe the cache partition of your phone from the recovery mode.

Backup your phone data and do a factory reset.
Note 4 Unable To Convert SMS To MMS
Problem: Hello. I just came across your site. I noticed your comments WRT SMS vs MMS. I'm assuming the issues lies w T-Mobile since I never had the problem with Verizon. A couple issues. 1) Unable to convert SMS to MMS… easily. It took me a long time to figure this out. On my old Note 2 w Verizon all I had to was add a subject line & any text was converted to MMS. I did this because a friend of mine with an iPhone via Sprint would get my lengthy texts as a bunch of little ones, out of order. And visa versa. When I figured out how to do the MMS convert it was great bc before that I'd have to attach a pic, or keep typing until I went past the max SMS size, at which time it auto converted to MMS, & show up as a single msg. Not so w T-Mobile. In fact I didn't even see the line/character counter (whatever you call it. 3/25). Only the characters counter which, after reaching 1000 wd tell you max nbr reached. If I tried to attach something, it would only send the pic, not the text. And it was (is… still is) automatic. No option. I choose a pic & it wd just send the pic, & the text wd just disappear. Finally, quite by accident (I had actually stumbled upon it before but didn't pay close attn (did I happen to mention ADHD? At 62 it still sneaks up on me!) & it was some time before I finally got 2 & 2 to add up… ), I learned that if I just created a msg w/o adding a contact, not only could I see the line>char counter again, but if I attached a photo it stayed w the msg. So I've at least figured out a solution that works. I do miss the subject line tho. So much easier. 2) Group msgs. I try to send a group text as individuals but even when I've changed the msg group setting by default OFF it continues to send as group, which caused some major problems which is a problem separate from this site. So I have been unable to send a group text as individuals. As I read thru some comments, I'm wondering if I shd try turning off MMS, or is that strictly for incoming? Anyways that's some of the issues I'm dealing w on my Note 4. I went w the 4 bc unfortunately Samsung went the way of the iPhone, total lockdown. Maybe I'm old-fashioned but I like to chg my own battery, as well as use SD cards. 3) On a separate matter, I noticed you had a list regarding camera problems, i.e. focusing. I've had that almost from day 1. Doesn't matter which camera (i.e. stock vs aftermarket ). Closeups are a pain, even in macro. Sometimes if I move the camera in & out a tad bit I can "trick" the camera & at some point it will focus, but I'd better shoot quick bc if I move a hair again it will unfocus & then back to square one. Now, if I either have the flash on, which is not always good bc the lighting is often too much, or if I bring the object under a lamp, it will focus usually. That seems to tell me a possible hardware problem, something whether camera or phone itself. Not reading light correctly? I'm not sure. So can you respond to that or do I need a separate ticket? 4) Finally (I think. My brain activity is directly proportional to sunspot activity), is it me or are there problems related to charging these? I don't know how to describe it but whenever I have the phone on the charger, sometimes it just locks up. Usually the screen locks up, can't even type. Sometimes it just reboots even tho it's fully charged. Just curious if youse guys have come across such complaints. Appreciate your taking time to listen to an old Jarhead & look fwd to your feedback. Respectfully yours, doug
Solution: Regarding the MMS issue that you are experiencing with your device this could be caused by the VoLTE setting of your phone that is enabled. Try turning off this setting then check if you still experience any MMS related issues.
Tap Phone – Keypad tab.

Tap More options – Settings.

Tap Call – Voice over LTE settings.

Tap  Do not use VoLTE.
Moving forward to the camera issue that you are experiencing where it has difficulty focusing you should try performing the troubleshooting steps listed below.
Make sure that the camera lens is clean. If necessary use a microfiber cloth to wipe the lens.

If our phone is placed inside a case then try removing the case as this might cause focusing problems.

Try clearing the cache and data of the camera app.

Check if the issue occurs in Safe Mode. If it doesn't then it could be caused by an app you downloaded. Find out what app this is and uninstall it.

Wipe the cache partition of your phone from the recovery mode.

Backup your phone data then do a factory reset.
If the issue still occurs even after performing the steps listed above then this could be caused by an issue with the camera module. You will have to get this checked at a service center.
Finally, regarding the issue of your phone freezing up when charging you should try cleaning the charging port of your phone first using a can of compressed air. Make sure to remove any dirt or debris stuck in this port. You should also try using a different charging cord and wall charger to charge your phone.
Note 4 Shows Text Notification But No New Text Message
Problem: My phone shows I have a new text message but I do not. It displays it in the notification bar and flashes the light. When I go to reply it brings up a new text with no recipient I've tried soft resetting and clearing the cached data. I've tried everything I could think of.
Solution:  Try checking if the issue occurs when the phone is started in Safe Mode. If it doesn't then it could be caused by an app you downloaded. Find out what app this is and uninstall it. If the issue still occurs even in Safe Mode then you should consider doing a factory reset. Take note that this procedure will erase your phone data so make sure to have a backup copy.
Note 4 Cannot Send Photos With Text Message
Problem: I have a note 4 and am using vodafone. I have go sms pro (free version) for texting. I can't send photos of any size with or without the text. I can bring a photo into the textbox but it won't send!! Any help much appreciated.
Solution: For this particular issue you need to make sure that you have an active mobile data subscription and that the phone mobile switch is on. Your phone should also be using the correct APN settings. These settings are carrier dependent which means that each carrier will have different settings. Make sure that your phone APN settings matches the one your carrier is using.
Note 4 Cannot Send Text Messages
Problem: I bought a Verizon galaxy 4 and unlocked it with tmobile and can not send text messages,,,i was prompted to do things that I am not offered on my phone,,,dial *#4636#*#* didn't work,,,,and also said go to message centre and make sure number is correct,,,well don't have that option either???called tmobile and they say all is good on their end,,,,i'm lost,,,helppppp lol
Solution: Start the troubleshooting by backing up your phone data then doing a factory reset. Once the reset is complete try sending out a text message. If it still does not send then try changing the network mode of your phone and check which among the modes allows you to send a text message.
Tap Settings

From the Wireless and networks section, tap More networks.

Tap Mobile networks.

Tap Network mode.

The settings are Global, LTE/CDMA, GSM/UMTS
Note 4 Not Registered On Network
Problem: Original carrier was T-mobile; confirmed with T-mobile that phone is not locked nor blocked. Unable to get Samsung Galaxy Note 4 to work on current Rogers(Canadian carrier) network; all cell phone features wk except for the calling feature. Sim card is recognized but cell display "Not Registered on network" message when I attempt to place a call.
Solution: To troubleshoot this issue you need to turn off the phone first and remove the SIM card and battery. Press and hold the power button for at least a minute then reinsert the SIM card and battery. Turn on the phone then check if the issue still occurs. If it does you need to check if your phone has a valid IMEI number. In some cases where the not registered on network error appears the phone will have a zero IMEI number. If the IMEI of your phone is zero then you will need to contact the original carrier which is T-Mobile regarding this matter.
If your phone has a valid IMEI number then you should perform the following troubleshooting steps listed below.
Backup your phone data then do a factory reset. Check if the issue still occurs.

Try using a different SIM card.
Feel free to send us your questions, suggestions and problems you've encountered while using your Android phone. We support every Android device that is available in the market today. And don't worry, we won't charge you a single penny for your questions. Contact us using this form. We read every message we receive can't guarantee a quick response. If we were able to help you, please help us spread the word by sharing our posts with your friends.