Welcome to another installment of our troubleshooting series where we aim to help our readers who own the #Samsung #Galaxy #S5 fix the issues that they are experiencing with their phone. Today we will tackle the Galaxy S5 can't send text message to premium numbers issue & other related problems. What happens in this case is that when you try to send a text message to a special number, which could be 4 digits or 5 digits, the phone will not send the message. We will take a look as to why this is happening as well as resolve the other messaging problems that have been sent our way.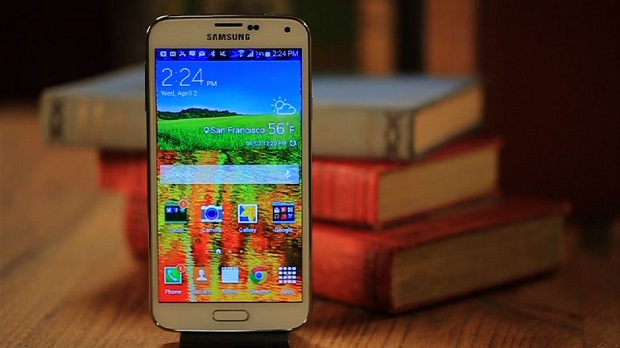 If you own a Samsung Galaxy S5  or any other Android device for that matter then feel free to contact us using this form. We will be more than happy to assist you with any concern that you may have with your device. This is a free service we are offering with no strings attached. We however ask that when you do contact us try to be as detailed as possible so that an accurate assessment can be made and the correct solution can be given.  
If you would like to browse the previous parts in this series then check out this link.  
You may also reach us at our Facebook and Google+ social media accounts.
S5 Can't Send Text Message To Premium Numbers
Problem: I just became a distributor of LipSense it is a lipstick company. When they get stock back in of the colors they send us a text message. Well I can't get my message to go thru to them first so I can start receiving these messages. I am losing money. I have the Samsung Galaxy S5. I'm trying to send LipSense as the message to 88202. This is the message I get back, a ! with a circle around it, I touch on that and it  says, Failed to send message to 88202. Try again? So I have 10 times or more. I called Sprint Tech Support and I've turned my phone off removed everything, didn't work. Then a few more things they told me to try….PLEASE HELP ME!! Thank you
Related Problem: I have no problem sending and receiving text messages when they are a legitimate phone number. I can receive but never send or reply to text messages that are just 5 or 6 digits (not a phone number). It always fails. I've had my S5 for 2 years and have no other problems with it. I use message+.
Solution: This issue is usually caused by a permission setting in the messenger app of your phone. Try going to Settings – More – Application Manager – All tab – Messaging. From here scroll down to the Permissions section then make sure that the setting for "Send Premium SMS" is set to "Always allow" or "Ask".
S5 Not Receiving Text From Message+
Problem: I have a Galaxy S5. I attempted to change from Messages to Message+, but changed back to Messages. Once changed back to Messages, my phone will not receive texts from those who send from Messages+, and when I send texts to those using Messages+, my texts are not being received. I have disabled Messages+ and made Messages my default app. Please provide fix. I use my phone for my business and this issue is impacting potential loss of business.
Solution: For this particular issue you should remove your device from the Verizon Message+ account by following the steps listed below.
While in Message+, tap Menu (slide 3 horizontal bars on left side of screen to the right).

Select Settings.

Under Integrated Messaging Features section, view the Paired Account 10-digit mobile number.

To disconnect a device, select Disconnect Device.

Tap Disconnect.
You should now be able to use the stock messaging app of your phone.
S5 Keyboard Is Floating
Problem: I have two refurbished Samsung S5s.  The text app is called Messages.  I have the app on both phones.  On one, when I hit the textbox, the keyboard pops up locked at the bottom of the screen and pushes the text box to the top.  On the other the keyboard box is floating and until I learned how to move it, the keyboard box covered up the text entry box which was a pain.  I know this is probably a setting but I don't where it is.
Solution: You can disable the floating keyboard of one of your devices by following the steps listed below.
Open the Messaging app and compose a new message to bring up the onscreen keyboard.

Tap on Settings (small gear key).

Tap on the keyboard icon to toggle between the normal or floating keyboard
S5 Unable To Send MMS After Marshmallow Update
Problem: I recently updated to marshmallow 6.0.1 on my Samsung Galaxy S5 (on Verizon) and not I am unable to send MMS. I can receive them fine. I've tried on wifi and without, I've cleared the cache and removed the battery, all without luck. I'm using message+ and went to the settings, but couldn't find anything there. Please tell me what I need to do!?
Solution: Try uninstalling then reinstalling the Message+ app then check if you can now send an MMS. Make sure to have a stable mobile data or Wi-Fi connection when doing this. If the problem still occurs then try starting your phone in Safe Mode. Check if you are able to send an MMS in this mode. If you can send out an MMS then there's a possibility that the problem could be caused by an app you downloaded. Find out what app this is and uninstall it.
S5 Not Receiving Text From One Number
Problem: I recently tried using Facebook Messenger to text with a friend who did the same thing. After a couple weeks I didn't like it and wanted to switch back to regular messaging. I turned off SMS as the default on Facebook Messenger and started receiving my texts through AT&T instead. It was all good except I don't receive messages from my friend who still uses Facebook Messenger for SMS. I uninstalled messenger and Facebook but I still don't receive text from my friend. It's only him and no one else.
Solution: You should try installing the Messenger app again in your phone as the message sent by your friend could be sent as a Facebook message instead of an SMS. Once the Messenger app is installed try checking the conversation thread of your friend.
Another way to fix this is to have your friend delete your conversation thread in their phone. Once this is done make sure that when your friend sends you a message it is sent as a test message and not as a Facebook message.
S5 Can't Send To Multiple Recipients
Problem: Hello. I have a Samsung s5 Verizon phone. I have straight talk cell phone service with this phone since October 2015. I cannot send texts or pictures to multi persons recipients. I CAN receive texts and pictures in a multi person recipient text. I cannot send a picture to single recipient via text. I CAN receive a picture from a single recipient. I CAN text to another recipient. I CAN receive a text from a single recipient. I just changed from default message app on my phone to Verizon messages+ ….. this is when the problems started.
Solution: The Verizon Message+ app is designed to work on a phone running on the Verizon network. Since your phone is on the Straight Talk network then this could be what's causing the problem. Try switching back to the stock messaging app then check if the issue still occurs. When switching back to the default messaging app you need to make it the default app for sending and receiving messages. You should also disconnect your phone from the Message+ app by following the troubleshooting step listed below.
While in Message+, tap Menu (slide 3 horizontal bars on left side of screen to the right).

Select Settings.

Under Integrated Messaging Features section, view the Paired Account 10-digit mobile number.

To disconnect a device, select Disconnect Device.

Tap Disconnect.
S5 Text Message Needs To Be Sent Multiple Times
Problem: I am having troubles with my texting. I keep having to resend my text's once or multiple times to get them to go through.  This happens on WiFi or on network and with or without smart network switch on.   i've tried multiple apps to see if that is the issue but it is not.
Solution: Try checking if the issue occurs when you are in other locations. This way you can determine if the problem is caused by some signal issue in your area. If the problem occurs wherever you are then follow the troubleshooting steps listed below.
Remove the battery and SIM card of the phone. Press and hold the power button for at least a minute then reinsert the battery and SIM. Turn on the phone then check if the issue still occurs.

Wipe the cache partition of your phone from the recovery mode.

Backup your phone data then do a factory reset.
Feel free to send us your questions, suggestions and problems you've encountered while using your Android phone. We support every Android device that is available in the market today. And don't worry, we won't charge you a single penny for your questions. Contact us using this form. We read every message we receive can't guarantee a quick response. If we were able to help you, please help us spread the word by sharing our posts with your friends.