Are you having a difficult time updating your PS4 using a storage device and getting the CE-30774-1 error code? This error indicates that your console can't find the update file and hence, can't proceed with the update installation. The complete errors reads:
Cannot find the update file. (CE-30774-1).
What does CE-30774-1 error mean?
CE-30774-1 is a software update error code that occurs when a PS4 cannot find the update file using a USB storage device. If you're trying to manually update your PS4 firmware using an external storage device such as a USB flash drive/USB stick or external hard drive and you're getting error code CE-30774-1, something must be wrong with the system software update file. The error can be a sign that there's no correct file structure that it needs in the USB drive.
Causes of CE-30774-1 error on the PS4
While the general reason for error code CE-30774-1 is the system software update a USB storage device, we need to break it down to several other factors.
Missing correct file structure.
In order to read and install the system software, your PS4 must detect that the file structure in the USB storage device is not a mess. If the database is disorganized, or if there are missing files and folders, the update will not proceed at all. Be sure that you only attempt to update the system software using the latest software version from the official Sony website. Some players may download the update file from third party websites, which may not only have corrupted content, but may also potentially contain malware.
Damaged USB storage device.
PS4 error CE-30774-1 may also be a sign that the USB storage device you're using is incompatible or has damaged sectors. You must ensure that you have a FAT32 USB storage device with more than 460 MB of free space. If you're using an old USB stick, try using a new one to ensure that you have a good working USB device.
Corrupted system software update file.
It's highly recommended that you only get the system firmware file from the official Sony website to avoid downloading corrupted, outdated, or even malicious files.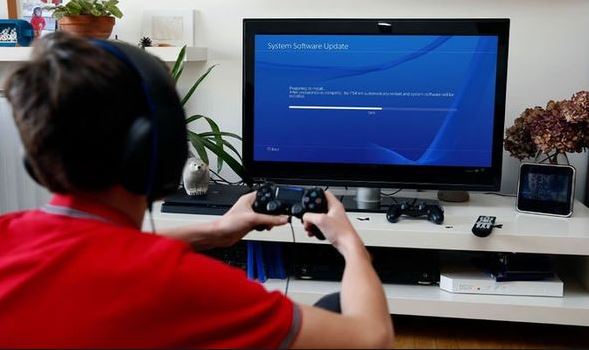 How to fix PS4 CE-30774-1 error
There are a handful of solutions that you can try if you experience the PS4 CE-30774-1 error. Let's discuss each of them briefly below.
Fix #1: Try to directly download the update file via the Internet.
Doing a manual update via a USB device is only recommended if you don't have a stable internet connection. Updating the system software using a USB device or hard drive is not just tedious, but it can also suffer from errors like the PS4 error CE-30774-1.
To make it easier, simply connect your PS4 to your home network and download the update file from the internet. Here's what you must do:
Ensure that your PS4 is connected to the internet either wirelessly or by LAN cable.
Go to the PS4 Home screen.
Select Settings.
Select System Software Update. The update should start automatically if there's an available update for your system.
Fix #2: Reformat your USB device.
If updating via the internet is not possible for you, make sure that the USB drive that you use is formatted correctly. Your PS4 can only read its contents if the file system that you're using is either FAT or exFAT.
After inserting your USB drive into your PC or Mac, right click on the drive and select Format. Then, select FAT or exFAT and format it.
Fix #3: Ensure that you have correct file structure.
Be sure to download the update file from PlayStation.com only. Once you've downloaded the necessary PS4 update file, you have to create a folder in your USB drive and name it UPDATE. Then, you want to move the update file to this folder and save it as PS4UPDATE.PUP.
For a complete list of steps on how to perform a manual update on your PS4, follow this link.
OTHER INTERESTING ARTICLES:
Visit our TheDroidGuy Youtube Channel for more troubleshooting videos and tutorials.