Released on March 2021, the Apex Legends Nintendo Switch version is a welcome addition to the growing community of this awesome battle-royale game. However, just like any other game, Apex Legends has been released with some issues and many Nintendo Switch players are reporting crashing problems. If you are experiencing crashes as well and you have no idea what to do, this troubleshooting guide should help.
Why does Apex Legends keep crashing on Nintendo Switch?
There can be a number of factors that you need to consider if Apex Legends is crashing on your Nintendo Switch. Let's discuss each of these causes briefly below.
Random game bugs or software glitch.
As games like Apex Legends become more sophisticated, the number of possible points of failure grow significantly too. While majority of game-breaking bugs are addressed during launch, no game is perfect and regular updates and fixes need to be released for improvement. So, it's not entirely impossible to assume that the cause of the Apex Legends crashes on your Nintendo Switch can be attributed to minor bugs triggered randomly by the system, or by the game itself.
If the crashing issues are not that frequent and you only experience them once or twice, it may be due to a minor bug that's unique to your system software environment or hardware.
Corrupted cache.
For some people, the main reason why their Apex Legends game may be crashing can be due to a bad cache. A game cache is a collection of temporary files and folders that your Nintendo Switch console use to load apps and games faster. If this cache becomes corrupted or outdated, it result to problems such as slow loading times, poor overall performance, or crashing issues.
Damaged game files or corrupt saved data.
Like the system cache, the game files may become corrupted and cause problems too. You may potentially experience game files issue if you interrupt your Nintendo Switch during an update, or when it's trying to save a game progress.
If your console turns off when Apex Legends is being updated, it may lead to file becoming damaged or corrupted.
Storage device issues.
The other possible reason for game crashes on the Nintendo Switch is storage device issues. If Apex Legends is installed in the microSD card and the card has a malfunction, it may render the application unreadable. The same can happen if the game is installed in the internal storage device. A storage device causing crashes is not unheard of on Nintendo Switch console so you need to consider this possible scenario if there seems to be no clear indication of where the problem lies.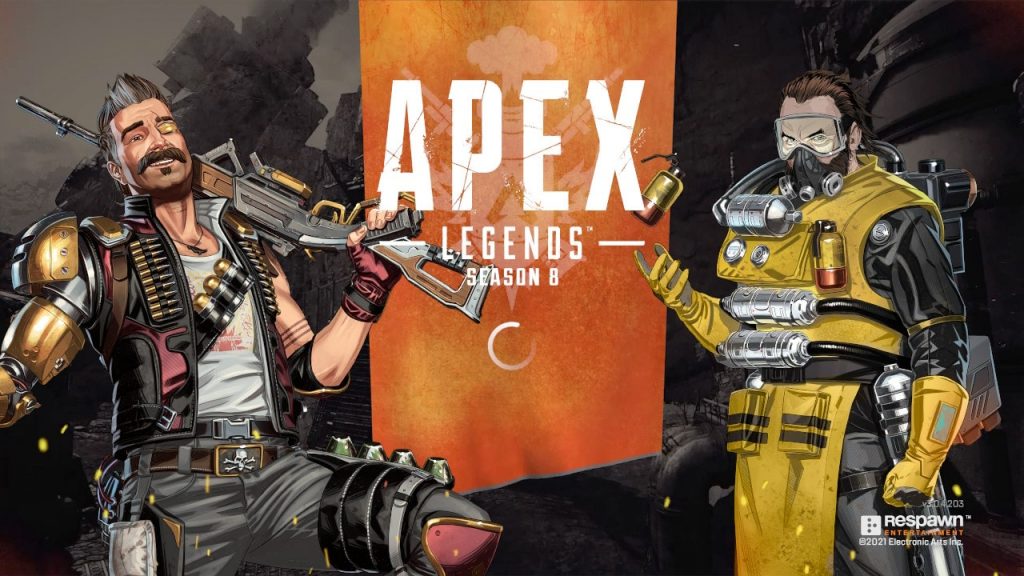 How to fix Nintendo Switch Apex Legends crashing issue?
Now that we've already discussed the reasons why Apex Legends may be crashing on your Nintendo Switch, it's time to see the possible solutions that you can try.
Fix #1: Restart the game.
Randomly occurring bugs is a reality in gaming. This is true in all platforms. Game can crash if a system encounters an error that it can't resolve on its own. Sometimes, the reason for the crash may be an inefficient code, an interference from another app, or a hardware glitch.
To see if Apex Legends has simply encountered a random bug, make sure that you restart it. This can work if the game has crashed and became unresponsive.
To force reboot a game in Nintendo Switch, follow these steps:
While the game is running or has become unresponsive, press the HOME Button. This will suspend the game and display the HOME Menu.
On the Home menu, highlight the Apex Legends icon, then press the X button.
Select Close when asked if you would like to close the software you are currently using.
Fix #2: Reboot your Nintendo Switch.
If restarting your game is not working, the next thing that you can try to address possible random and minor bugs is to reboot your Nintendo Switch. To do that, simply press and hold the Power button for about 3 seconds and select Power Options. Then, select Restart to reboot the device.
If the Switch has itself become unresponsive or frozen, you can also try to reboot it by pressing and holding the Power button for 12 seconds. Doing so will force the system to shut down.
Fix #3: Clear the cache.
Fixing your Nintendo Switch system cache is next. You want to do this is the first two solutions above has not changed anything.
Follow the steps below to clear the cache:
Go to your Nintendo Home screen.
Go to System Settings.
Scroll down and select System.
Go to the right pane and select Formatting Options.
Select Clear Cache.
Fix #4: Repair broken game files.
The other option to deal with possible damaged game files is by doing the steps below:
Go to your Nintendo Home screen.
Go to System Settings.
Select Data Management.
Go to the right pane and select Software.
Find Apex Legends and select it.
Scroll down to the bottom and Check for Corrupt Data.
Fix #5: Move the game to the Internal Storage device.
If Apex Legends is still crashing at this point, it's likely caused by an issue with your internal storage device or microSD card (depending on which one you are using). By default, games will be installed to the internal storage drive so to check if there's an issue with your system's storage, you can try to move the game to the microSD card. Here's how that's done:
Make sure that you have inserted a good working microSD card to your Switch.
Go to your Nintendo Home screen.
Go to System Settings.
Select Data Management.
Go to the right pane and select Software.
Find Apex Legends and select it.
Select Archive Software.
Press the Home button to go back to the Home menu.
Find the Apex Legends icon and download it again. This time, the game will be downloaded to the microSD card.
OTHER INTERESTING ARTICLES:
Visit our TheDroidGuy Youtube Channel for more troubleshooting videos and tutorials.