This post tackles the key information about the character named Bloodhound in the Apex Legends game. If you find this topic engrossing, then just keep reading.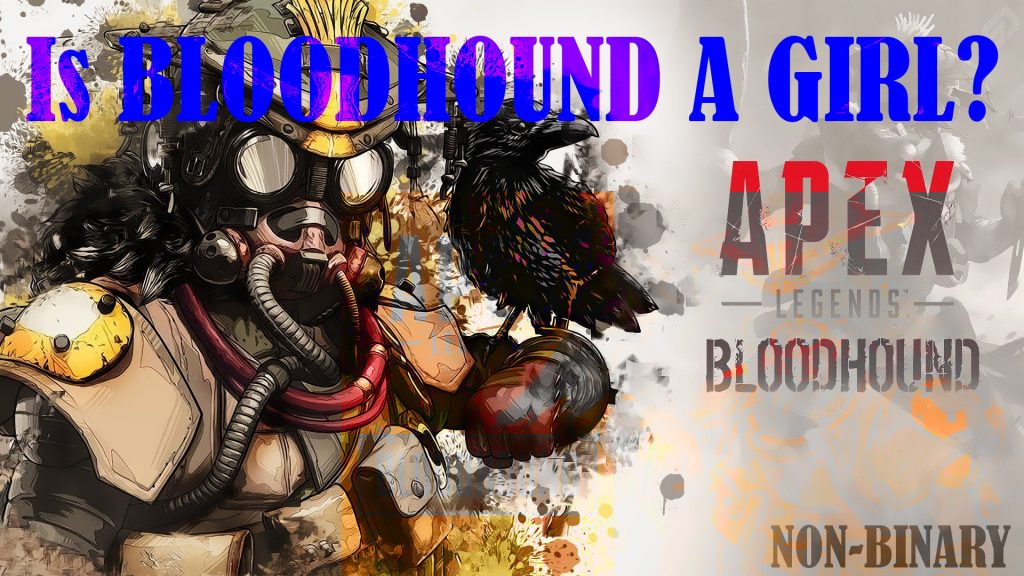 Apex Legends Game Overview
In February 2019, Electronic Arts officially published a free-to-play battle royale-hero shooter game developed by Respawn Entertainment. The game title is Apex Legends. Read on if you're new to this game and wondering if Bloodhound is a girl.
Apex Legends was first rolled out for Microsoft Windows computers, PS 4 and Xbox One. In March 2021, the game became officially available for Nintendo Switch. As of this posting, a mobile full-version of the game (Apex Legends Mobile) is set to roll out in 2023 for both Android and iOS platforms.
To-date, the estimated count of Apex Legends players is reportedly around 100 million in total (and counting). It's an indication that Apex Legends is joining the list of the most popular battle royale game titles in the market.
Apex Legends Gameplay Setup
Prior to the actual match, players will group themselves into a two to three-player squad. Each of the game players can choose a pre-designed character. Each of these characters has distinctive strengths or abilities. The characters of this multiplayer game are called Legends.
The game setting is in a science fiction universe similar to that of the Titanfall series.
There are two gameplay modes in this game namely the Battle Royale and the first-person hero shooter.
The main objective of each game is to become the last squad standing. In the case where only one player in the squad makes it to the end, victory is for the entire squad.
Apex Legends Characters (Bloodhound)
There are eighteen (18) diverse cast of characters (legends) you can choose from, with Bloodhound emerging among the top-picked legends.
For starters, Bloodhound is an Apex Legends character that depicts a legendary game hunter cloaked in mystery. The name Bloodhound means "hound of pure or noble blood."
With The Ultimate Ability (Beast of the Hunt) activated, Bloodhound turns into a killing machine for a certain period of time. With this ability, Bloodhound can highlight enemies in red similar to that of a digital threat and sees the enemy movements on the ground. Aside from Beast of the Hunt, Bloodhound also possesses a tactical ability called Eye of the Allfather and a passive ability as Tracker. But then again, playing Bloodhound alone won't lead to triumph as support characters are the backbone of the team.
Is Bloodhound in Apex Legends a Girl?
One of the familiar but quite settled discussions about Apex Legends is about the gender of one of the game's playable characters named Bloodhound.
Bloodhound legend is also known as The Godsent Hunter and Technological Tracker.
According to the Apex Legends physical description, Bloodhound's real name is actually written in Icelandic as Blóðhundur. It's homeworld is Talos. It's nationality is Icelandic and it belongs to the human species with a hunter behavior.
As for the gender, Bloodhound is officially tagged as non-binary. Although the gender of the voice actor may sound like a girl, it actually has no bearing on what the character is.
By definition, non-binary, also referred to as "genderqueer" is hypernym for gender identities that are neither female or male. In other words, these are identities that are already outside the gender binary meaning they don't fall exclusively in male or female categories.
In real-life, non-binary identities fall under the transgender or LGBTQ+ classification. Having said that, Bloodhound in Apex Games is neither a girl or a boy.
So that answers the question: Is Bloodhound a girl?
Please visit our YouTube channel to view different troubleshooting and tutorial videos that might be helpful to you.
You Might Also Want To Read: