If you're a fan of Ghost Games' Need For Speed Heat but the game keeps showing a black screen, you're not alone. This type of problem is common in the Need For Speed titles and it's even present in consoles (Xbox One and PlayStation 4). If you are experiencing this problem and you have no idea how to fix it, continue reading this guide.
Reasons for Black Screen issue on Need For Speed Heat
One of the difficult issues in Need For Speed Heat is when the game appears to load fine but then goes on black screen. This can be a sign that the game has crashed or has become unresponsive. Either case, the problem requires immediate intervention in order to run normally again.
Below are the known causes why the game is not working.
Random game glitch.
Sometimes, an application may encounter an internal error that may result in crashing issue, stuttering, FPS drop, audio issues, or, black screen. Glitches may occur due to a lot of reasons but one of the simplest ways to lessen bugs is to ensure that the software environment of your PC is fully updated.
PC can't handle the game.
If your PC is old and not built for gaming, it may be having performance issues running the game. Make sure that you check if your PC meets the system requirements of the game before installing it.
Outdated drivers.
Drivers are an important aspect of your hardware and must be regularly updated to keep things smooth. When it comes to gaming, it's important to keep the GPU drivers up-to-date so avoid a game crash, black screen, or other issues.
Interference from third party apps.
Some apps may create a conflict with Need For Speed Heat. If you're running other applications while you're playing, it's best if you close them to know if any one of them is the cause.
Incorrect display settings.
The graphics settings or 3D settings of your GPU may also lead to a game crash or black screen. In some cases, certain games won't launch at all if a particular graphics setting is disabled.
Overclocking.
Some players who tries to get the most out of their system by overclocking may encounter performance-related issues. We've received reports of some gamers who were able to fix a game crash or Need For Speed Heat black screen issue by reverting their CPU or GPU to their normal clock speeds.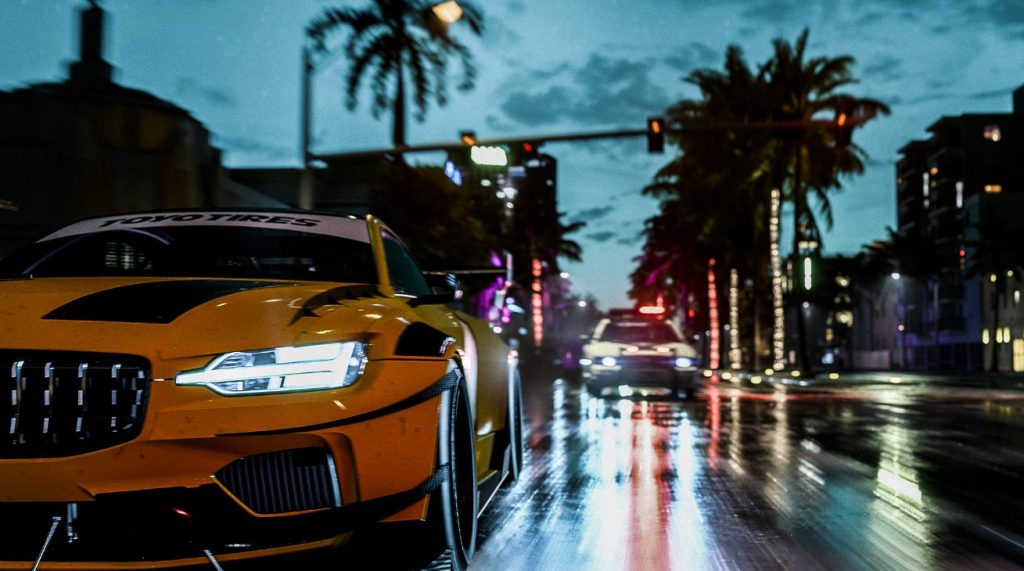 How to fix Need For Speed Heat Black Screen issue?
The following are the solutions that you can try if you have a Need For Speed Heat black screen issue:
Fix #1: Terminate the game via Task Manager.
If you're stuck and can't do anything after the game turns into an unresponsive black screen, the first thing that you can do is to see to it that you restart it. The best way to do that is to use Task Manager (by pressing CTRL+ALT+DEL) by selecting the game under the Processes tab and hitting the End Task button.
If you got the game via Steam, you can also restart Steam before launching the game again.
Fix #2: Verify if PC meets the game's system requirements.
Ideally, you should check your PC first before installing a game. If you haven't done that, you can verify if your PC meets the minimum system requirements. If you prefer maximum performance, you must ensure that your machine must meet or exceed the recommended system requirements.
Fix #3: Check for updates.
An important step in fixing NFS Heat black screen issue is to ensure that the software environment of your PC is fully updated. To do that, you must check for updates for these components:
apps such as games
drivers particularly for your GPU drivers
Windows Operating System.
Make sure that all of these software components are running their latest version before you do the rest of the solutions below.
Fix #4: Close other applications.
If you're running other apps when NFS Heat is being played, it's possible that there's a software conflict. Some gamers have reported to have experienced black screen issue when they're using MSI Afterburner. I personally did not find this third party app problematic but the unique software environment of your PC may be a factor why certain apps may not work as expected.
The general rule is to try to see if closing other applications will fix the problem. So, try running NFS Heat only for some time and if that works and the black screen issue stops, you should use the process of elimination to identify which of your applications is causing a problem.
Fix #5: Revert clocks to normal.
If NFS Heat has an error, or if it keeps crashing or becoming unresponsive, it may be because of overclocking. Try to disable overclocking on your relevant hardware and see if that will help.
This solution obviously does not apply if you don't overclock your CPU or GPU so simply skip it.
Fix #6: Run the game on Windowed Mode.
If Need For Speed starts alright but then turn into a black screen (with the audio still working in the background), you may be dealing with a display bug in your system. To fix it, try pressing ALT+Enter to force the game into Windowed Mode. If the game works in Windowed Mode this time, you must go into Settings and ensure that the in-game resolution is using the native resolution of your monitor.
Fix #7: Disable Display or GPU scaling in NVIDIA Control Panel.
Some players managed to fix their Need For Speed errors by simply turning off display scaling on their NVIDIA GPU. Here's how to do that:
Open NVIDIA Control Panel.
On the left pane, select Adjust desktop size and position.
On the right pane, under Apply the following settings, select No scaling.
Click on Apply.
On the GPU level, you can also disable scaling, just like what you did with your display scaling. Here's how:
Open NVIDIA Control Panel.
On the left pane, select Adjust desktop size and position.
On the right pane, under Apply the following settings, select No scaling.
Under Perform scaling on, select GPU.
Click on Apply.
OTHER INTERESTING ARTICLES:
Visit our TheDroidGuy Youtube Channel for more troubleshooting videos and tutorials.