Some NBA 2K22 players are reportedly having an issue launching the game. If your NBA 2K22 game won't load on Steam and you need help in fixing it, this guide is for you.
How to fix NBA 2K22 won't load on Steam?
If you managed to install NBA 2K22 on your PC but it won't load on Steam, you'll need to perform a series of troubleshooting steps to identify the cause. If you have no idea where to start or how to fix the problem, check out this guide.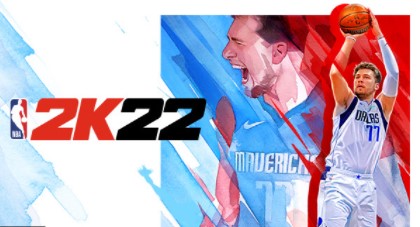 Fix #1: Ensure that your PC supports the game.
You are supposed to check ahead of time if your computer can run the game you're planning to install. Ideally, that's done before you even pay for the game. If your PC does not support the game, you won't be able to load it at all.
If you haven't tried checking the NBA 2K22 system requirements, here's the information:
OS: Windows 7 64-bit, Windows 8.1 64-bit or Windows 10 64-bit 
CPU: Intel® Core™ i3-2100 @ 3.10 GHz / AMD FX-4100 @ 3.60 GHz or better
RAM: 4 GB
GPU: NVIDIA® GeForce® GT 450 1GB / ATI® Radeon™ HD 7770 1GB or better
DirectX: Version 11
If any of your hardware components did not meet any of the specified items, be sure to upgrade it first before doing the rest of the troubleshooting steps in this guide.
Fix #2: Force quit NBA 2K22.
Restarting the game might be simple but it can sometimes be an effective way to get rid of bugs. If the game does not seem to load even though your PC can handle the system requirements, the first solution that you must try is to close NBA 2K22 via the Task Manager (CTRL+SHIFT+ESC). It's possible that there's already an instance of NBA 2K22 running in the Operating System, like when another user has logged in and forgot to close the game.
Fix #3: Check for updates.
Updating the game is your next step. Steam is designed to update games automatically on its own but if you disable the auto-update feature, you need to make sure that you manually update the game.
Another easy way to force an update is to try to play any online mode in NBA 2K22.
Fix #4: Install the latest GPU drivers.
Another important software component that you need to update is your drivers, particularly the graphics drivers. Drivers are like a mini-operating system of a hardware component. If the drivers of your GPU are outdated, you may encounter problems when your PC is running a game.
Check out any of these links if you want to know how to easily update your graphics drivers:
Fix #5: Refresh the game files.
Sometimes, crashes and other issues can occur if game files are corrupted or damaged. If your NBA 2K22 game is still not loading at this time, you can use the Steam tool to refresh the files. Here's how:
On the Steam application, select the Library tab.
Right click the game you want.
Select Properties.
Choose the Local Files tab.
Select Verify Integrity of Game Files to begin the repair process.
Run the game to check if the issue has been eliminated.
Fix #6: Disable other applications.
Some applications may block programs from running. Try to close all programs that are actively working and see if that will allow you to launch NBA 2K22 on Steam. This includes closing your security software temporarily (if you're running any). Some antivirus programs are known to block some applications so disabling it on your system might fix the issue.
Be sure to turn on your security software after you've performed the troubleshooting in this guide.
Fix #7: Run the game as Admin.
Some programs need to access high-level files and folders in order to work properly. Make sure that you allow Steam and Civ 6 to have elevated access by running it as administrator.
If Steam is already running as admin at this time, you can also try to grant the same level of access to Civilization 6 game. This can sometimes help in fixing issues such as the one you're dealing with right now.
Fix #8: Reinstall NBA 2k22.
You'll need to remove the game and do a clean install afterwards if none of the solutions in this guide has helped so far. This may be an effective fix if the cause of the problem is something buried deep in the software. 
OTHER INTERESTING ARTICLES:
Visit our TheDroidGuy Youtube Channel for more troubleshooting videos and tutorials.