Is your NBA 2K22 game crashing on your Xbox One? We've been getting reports from players about the issue so we've decided to make this troubleshooting article. While the crashing problem is not happening for all Xbox One players, many of them appear to experience it when playing the offline mode of MyCareer or MyTeam. If you're one of the unlucky players to encounter the crashes, we'll show you the ways to fix the them in this guide.
How to fix NBA 2K22 crashing on Xbox One?
Xbox One games can crash for numerous reasons. If your NBA 2K22 game keeps crashing and there's no clear reason why it's occurring, you'll need to do a series of troubleshooting steps and solutions to identify the cause.
Below are the things that you need to do: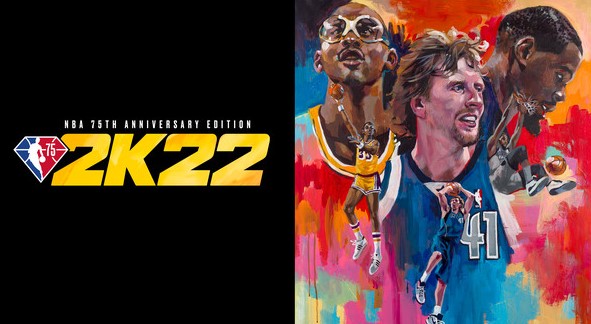 Fix #1: Verify the NBA 2K22 server status.
If NBA 2K22 keeps crashing when you're playing any online mode, there's a chance that it may be due to a bug with the game servers. Game servers may suffer from technical glitches and are sometimes taken offline in order to be fixed.
Knowing the status of the online game servers is an important first step in this situation in order not to waste time and effort on your part. If there's an on-going server issue, whether on the game server side or with the Xbox Live network, you should stop all troubleshooting and wait until the server issue is fixed.
Visit the official NBA 2K22 website to see any on-going server problems.
Fix #2: Reboot your Xbox One console.
If there are no server issues at the moment, the next good thing that you can do is to restart it and refresh its system cache. This simple yet sometimes effective way may help if the cause of the problem is a bad cache.
To refresh the system cache, simply turn the Xbox One off and unplug it from the power outlet for 30-60 seconds. Afterwards, turn it back on and see if the NBA 2K22 game is now working.
Fix #3: Check for game updates.
If you mainly play the game in offline mode only, or if your Xbox One console is not constantly connected to the internet, be sure to check if there's any game update that needs to be installed at this time. To do that, just connect your Xbox One console to the internet again and try to play any NBA 2K22 online mode. Doing so will force the console to check for updates for both its software and the game.
Fix #4: Clean the game disc for scratches or cracks.
Some players would choose to own a physical copy of the game rather than go digital. If you have the game disc of NBA 2K22, make sure that you check it for scratches and cracks that may render the game disc unreadable. Your Xbox One can tolerate a certain level of scratches but to be on the safe side, try wiping the disc with a clean soft cloth before running it again.
If your NBA 2K22 game continues to crash after the disc has been wiped, try to play the disc on another console and see if it works fine there. If the same disc continues to crash, or shows an "unreadable" error, it may be damaged and needs a replacement.
Fix #5: Check for Xbox One overheating.
If your Xbox One console is overheating, that can be the main reason why your game keeps crashing. In order to protect the hardware from damage, your Xbox One will turn itself off once the internal temperature reaches a certain point. If you noticed that your game closes or crashes randomly and its followed by the console turning off as well, that is a sign of an overheating Xbox One. Make sure that you let the console to cool down for a few hours before using it again.
Keep in mind that your Xbox One is designed to work in normal room temperature. However, it can suffer from overheating if you place it near a heat source, or if there's no proper ventilation around it. Try relocating the console in an open space or on top of a table to see if that will make a difference. Be sure to also check that the vents around it are not blocked.
If you live in a place with lots of uncontrollable dirt, give your console a good dust cleanup at least once every few months.
Fix #6: Refresh the saved game data.
If your NBA 2K22 game is still crashing at this point, it may be due to corrupted game files, which can sometimes cause games to crash or not load at all. You can delete the saved data of NBA 2K22 and see if that will help. Here's how to do that:
Go to your Xbox Home screen.
Select Settings.
Go to System > Storage.
Select Manage storage on the right-hand side of the screen, then select View contents.
Highlight your NBA 2K22 game, press the Menu button, and select Manage game.
Select Saved data on the left-hand side of the screen.
Select Madden 22 to access the game's saved data.
From here, use the Options Menu to delete files or to view more information about a specific file.