The SteelSeries Arctis 9X is one of the best wireless headsets that is compatible with PC and Xbox consoles today. The Arctis 9X is specifically designed for the Xbox (Xbox One and Xbox Series X|S), hence the "x" designation. If you're an Xbox gamer and you're looking for great premium headset to go along with your console, the Arctis 9x is your pick. However, this article is not intended to give a positive review about the SteelSeries Arctis 9x but rather a guide on how to fix it when it won't turn on.
If you're experiencing power issues with this headset, check out the solutions below.
How to fix SteelSeries Arctis 9X won't turn on?
There are several reasons why your SteelSeries Arctis 9x is not turning on and in order to identify the cause of your specific situation, you're going to do a number of troubleshooting steps. Below are the steps that you need to take.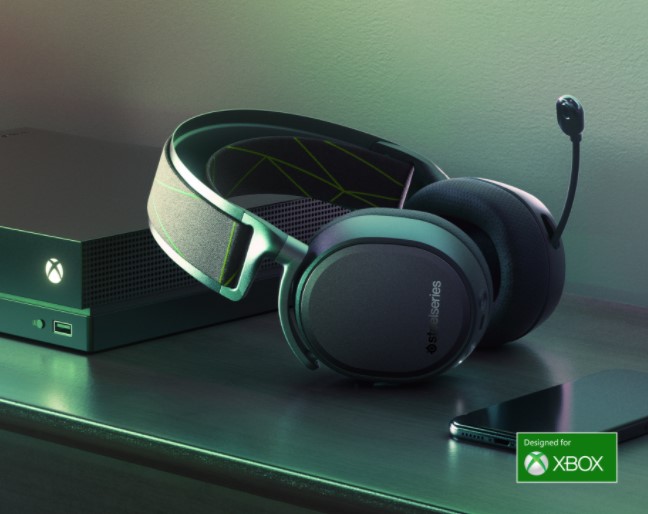 Step #1: Turn on your headset properly.
While this may sound simple enough, some people may forget that they need to press and hold the power button of their SteelSeries headset for about 3 seconds in order to power it on. If you simply press the power button once and let go, you may end up wondering why your SteelSeries Arctis 9X won't turn on at all.
Step #2: Make sure that the batteries are charged.
If you figured out the proper way to turn on the headset but the Arctis 9x is still not turning on, you should ask yourself: is the headset charged? Your headset's batteries may have simply run out of juice and a quick charge may be the only thing that you need.
Keep in mind that if the batteries have been completely drained, it may take several minutes to revive the batteries so be sure to leave the headset charging for at least 10 minutes before using it to check.
Step #3: Ensure that the USB port is working.
If your SteelSeries Arctis 9X is still not turning on after leaving it charged for several minutes, the next thing that you want to do is to ensure that there's no issue with the charging cable and the USB port your headset is connected to. To do that, you can use another USB cable and plug it to another USB port in order to charge your headset.
Step #4: Perform a factory reset.
In some situations, a SteelSeries headset may fail to restart or power back on due to a software fault. While a case like this is rare, it can occur for any user. Fortunately, problems arising from bad software or a software glitch is easy to fix. All you have to do is to do a factory reset.
Follow these steps to reset your device:
Disconnect any cable from your SteelSeries headset.
Carefully remove the cushion on the left ear cup (the side where the mic is).
Locate the reset button and press and hold it for 1 second using a paperclip. The reset button is inside a pinhole.
Once you've reset the headset, charge it again for another 10 minutes before attempting to power it back on.
Fix #5: Contact SteelSeries support.
If your Arctis 7 still won't turn on after a hardware reset, you can assume that there may be a hardware malfunction such as a bad battery or a non-working circuit inside. For this, you need to either have the headset replaced or repaired.
If your device is still within the warranty period, we highly recommend that you get a replacement from SteelSeries by contacting their support team.
Alternatively, try see if you can have the store or retailer replace the headset for you.
OTHER INTERESTING ARTICLES:
Visit our TheDroidGuy Youtube Channel for more troubleshooting videos and tutorials.