Mass Effect Legendary Edition has received mostly positive reviews from game critics and it's one of the top games in the PlayStation Store since it became available back in May 2021. However, just like any other new games, Mass Effect Legendary Edition players have been experiencing crashing issues on their PS4 as well as other problems that are commonly encountered with new releases.
If you are looking for solutions on how to fix the crashes on your PS4, learn what you can do in this guide.
How to fix Mass Effect Legendary Edition crashing on PS4?
These are the solutions that you can do if Mass Effect Legendary Edition keeps crashing on your PS4.
Solution #1: Power cycle your PS4.
Some players have noticed that rebooting their PS4 helps in fixing game crashes. If you haven't tried it yet, be sure to restart your PS4 right now. What you need to do is to clear the system cache by unplugging the console from the power outlet for 30 seconds. This should be enough time to refresh the system and hopefully eliminate the bugs that causes the system to crash when rendering the game.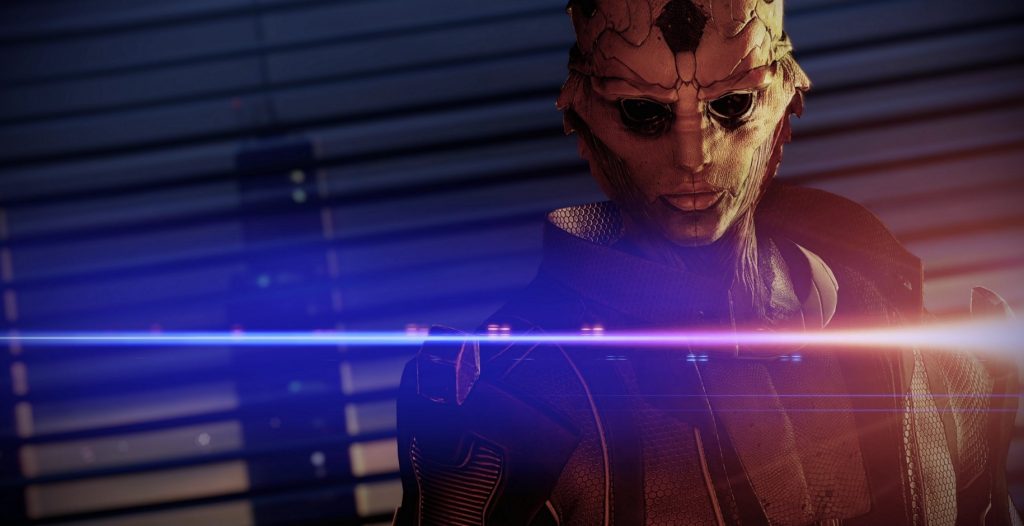 Solution #2: Check for the latest game updates.
Keeping the game client up-to-date is another simple trick that you can try in this situation. Newly released games tend to be buggy and Mass Effect Legendary Edition is not exemption. Developers polish their games by releasing updates from time to time. If your game has not been updated after you've installed it, now is a good time to do it.
To check for game updates, just connect your PS4 to the internet and make sure that it connects to the PlayStation Network without issues. The system should automatically scan for updates when you try to play Mass Effect Legendary Edition.
Sometimes, game updates may not proceed due to random bugs. In this situation, you can check your notifications and see if there's a stuck update there. Here's how:
Go to the PlayStation Home screen.
Select the Notifications icon (circle with an "i").
Press the OPTIONS button on your controller.
In the menu, select Delete.
Choose Select All.
Select Delete.
Once you've deleted all the notifications, try to manually install the update again.
There are also some cases when a game update is stuck and can't proceed. In this case, you need to manually delete and redownload the update. Again, go into Notifications, select Downloads, highlight the update you want to delete, press Enter (red circle button), then select Cancel and delete.
Solution #3: Install PS4 firmware updates.
Just like your games, your PS4 firmware also receives updates from time to time to improve things, fix known issues, and bring in new features and cosmetic changes. If you mainly use your PS4 to play offline, we recommend that you connect it to the internet and to the PlayStation network at times so it can be updated.
Solution #4: Turn off Face Recognition feature.
If you're using a PlayStation Camera, it's possible that the reason for the crashes on your PS4 is a bug in the Face Recognition feature. You can either unplug the camera from the console, or manually disable the Face Recognition feature with these steps:
Unplug the PlayStation Camera from the console.
Restart the PS4.
From the PlayStation home screen, select Settings.
Select User.
Select Login Settings.
Uncheck Enable Face Recognition.
Solution #5: Reinstall Mass Effect Legendary Edition.
If Mass Effect Legendary Edition still keeps crashing, you can delete it from your PS4 and reinstall it afterwards. This can be an effective fix for the crashes if the main reason for the problem is due to a bug deep within the PS4 software.
Solution #6: Rebuild the PS4 database.
If crashes continue after the game has been reinstalled, there may be an issue with your console's database. Your PS4 needs an organized database in order to load things quickly. Sometimes, the database may become too messy after using the console for a long time.
To fix a possible issue with your PS4 database, follow the steps in this article.
Solution #7: Perform a PS4 factory reset.
If none of the solutions has worked at all, consider wiping your PS4 software with a factory reset. This will delete all user data such as your installed games, game progress, and any other data that you've added to the system over time. A factory reset will format the hard drive and return the software settings to their factory defaults.
In order to avoid losing your game data or progress, be sure to back them up ahead of time.
OTHER INTERESTING ARTICLES:
Visit our TheDroidGuy Youtube Channel for more troubleshooting videos and tutorials.