Are you experiencing crashes whenever you load the game or when you're in the middle of Madden NFL 23? In this troubleshooting guide, we'll show you the solutions to do if Madden NFL 23 keeps crashing on you.
How to fix Madden NFL 23 crashing on PC?
Your Madden NFL 23 game may have stopped working due to a number of possible reasons. There are multiple reasons why a game may be crashing like an outdated game patch version, an outdated graphics driver version or Windows build, problems with the game files that have been installed, a corrupted or missing Microsoft Visual C++ Redistributable, unnecessary background running tasks, among others.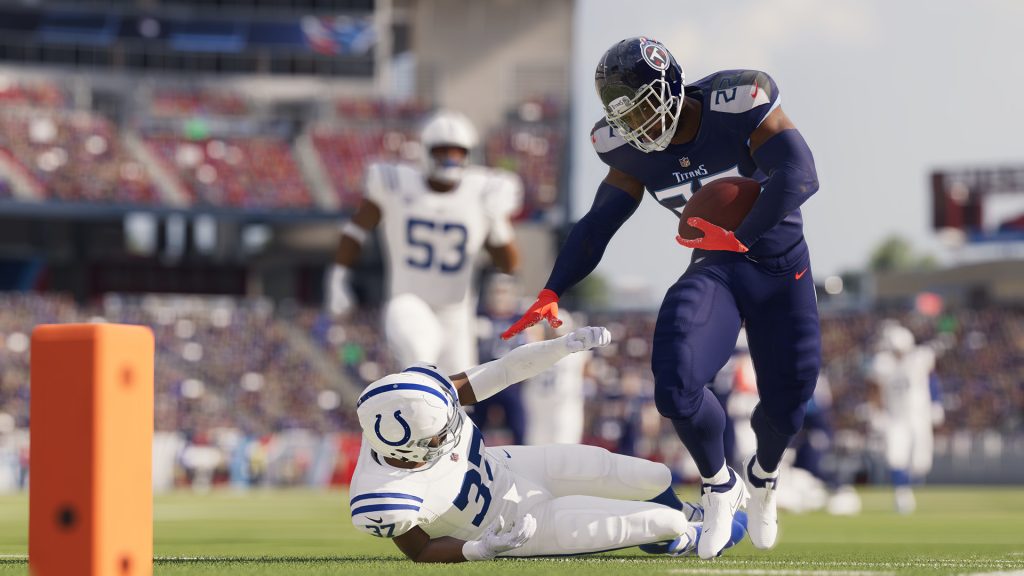 You're going to do a whole set of troubleshooting steps in order to know the real reason for your problem. Below are the things that you need to do:
Verify if your PC can run the game.
If you want to play the game on your PC, you need verify that it has the necessary hardware and software first. This is a basic but important consideration, especially if you have a non-gaming PC build.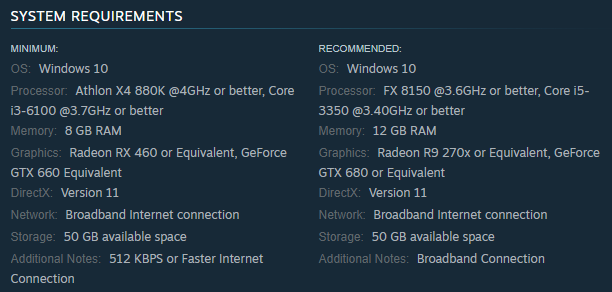 What are the minimum System Requirements of Madden NFL 23?
OS: Windows 10
CPU: Athlon X4 880K @4GHz or better, Core i3-6100 @3.7GHz or better
RAM: 8 GB RAM
GPU: Radeon RX 460 or Equivalent, GeForce GTX 660 Equivalent
DirectX: Version 11
Hard Drive Storage: 50 GB available space
What are the Recommended System Requirements of Madden NFL 23?
OS: Windows 10
CPU: FX 8150 @3.6GHz or better, Core i5-3350 @3.40GHz or better
RAM: 12 GB RAM
GPU: Radeon R9 270x or Equivalent, GeForce GTX 680 or Equivalent
DirectX: Version 11
Hard Drive Storage: 50 GB available space
If you want to prevent bugs, stutters, and poor performance, make sure your PC has all the required hardware components.
Install software and OS updates.
If Madden NFL 23 keeps crashing on you, it might be because you are using an outdated or buggy version of the game. You should ensure that the game is running it's most current version right now before attempting to load it again.
In addition to introducing new features, fixes, or cosmetic improvements, developers and publishers may provide updates for both recently published games and older titles in order to solve any problems or issues that have been found after the games were first launched.
By default, your game launcher such as Steam should automatically scan for updates and install them accordingly so this solution is effortless for you.
However, you also need to ensure that the rest of your apps and your Windows Operating System are all updated as well. Sometimes, conflict between applications occur due to outdated versions. You must also check if the Windows OS is fully updated as doing so can also fix certain game issues.
Reboot your PC.
If you've already updated everything at this point, the next basic solution that may work is to restart your computer. Sometimes, all it takes to fix a minor bug is a quick system reboot.
Repair game files.
Fixing Windows PC game launch or crash problems is as simple as verifying the integrity of game files. Problems with the game files, or damaged game files, may create a wide variety of issues. The game launcher you're using may be able to help you with the file-related problems you're experiencing in-game.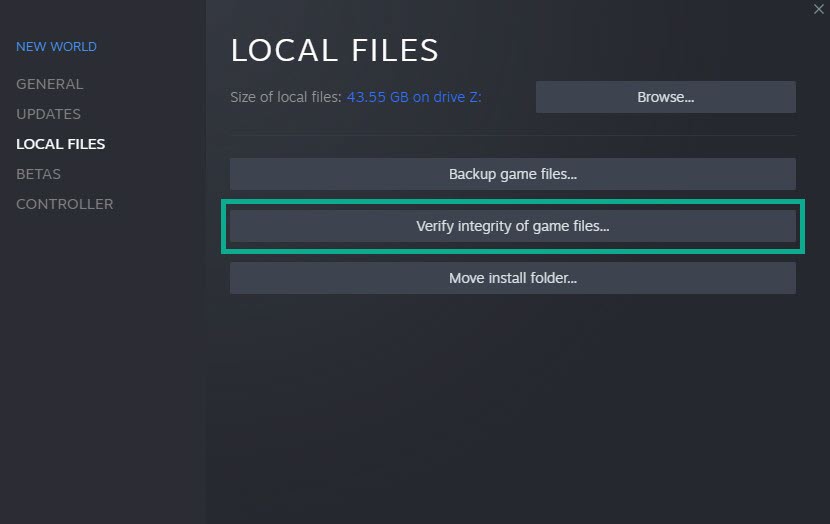 If you got the game from Steam, follow these steps:
Launch the Steam app.
Go to the Library.
Look for Madden NFL 23 and right click the icon.
Select Properties from the drop down options.
Choose the Local Files tab.
Select Verify Integrity of Game Files to begin the repair process.
Run Madden NFL 23 again to check if the crashing issue is gone.
For those of you who have purchased Madden NFL 23 from Epic Games, here is how to check the integrity of your game files:
Close Madden NFL 23 (if you're running it).
Open Epic Game launcher.
Select Library on the upper left.
Below the game tile, click on the three-dots.
Click Verify.
Wait for the process to finish.
Launch Madden NFL 23 and check for the problem.
Check for new graphics drivers.
If the game is already running on its most recent version available at this time, you then need to check graphics drivers.
The drivers of a piece of hardware are comparable to a mini operating system, and if those drivers are outdated, it may lead to gameplay troubles such as crashing.
If the game's drivers are either outdated or corrupted, there is a chance that the game may not start at all as well.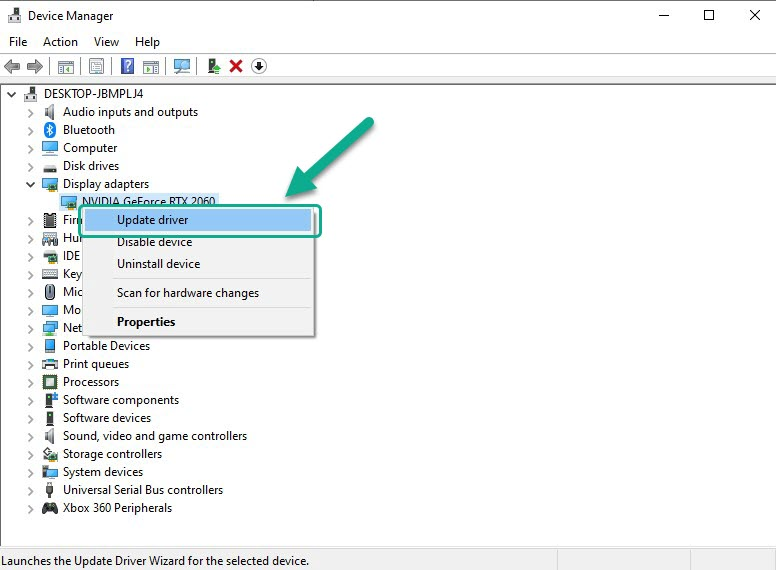 Follow these steps to guarantee that the graphics drivers on your computer are always up to date:
Right click the Start button and select Device Manager.
Expand Display adapters. This will show you the list of display adapters available in your computer.
Right click the display adapter you are using to play the game then click Update driver. This allows you to check for available updates.
Select Search automatically for drivers. Windows will search online for drivers and install it.
You may also keep your graphics drivers up to date by using the Windows update option, which can be found in the Settings menu, or by utilizing specialized software that comes with your hardware, such as NVIDIA GeForce Experience or AMD Radeon.
Close other apps.
Applications running in the background can sometimes interfere with how other apps or games work. Be sure to close background apps and process by opening Task Manager. Here's how it works:
Open the Task Manager by pressing CTRL+SHIFT+ESC at the same time.
Select the Processes tab.
Find the background process or application you want to close and right click on it.
Then, select End Task.
Repeat the steps above for every other process that you want to close.
Afterwards, restart your computer and check if Madden NFL 23 is still crashing.
Delete and reinstall Madden NFL 23.
In most cases, running Scan and Repair will fix the Madden NFL 23 crashing problem, but if it doesn't work, you may need to uninstall the game. Afterwards, you can try to reinstall Madden NFL 23 to see if it fixes the crashing issue for you.
Run the game as admin.
Video games are notorious for being finicky, and it's possible that you'll run into trouble if you don't run them as an administrator. You may test whether running the game's executable file as an administrator on a Windows PC resolves the issue by doing so. So as to:
Locate the installation directory of Madden NFL 23 and right-click on it's .exe file.
Select Properties.
Click on the Compatibility tab.
Click on the Run this program as an administrator checkbox to mark it.
Click Apply.
Click OK.
Update DirectX.
The newest version of DirectX, DirectX 12, is not required to run Madden NFL 23. However, you must have DirectX 11 installed on your PC for it to function.
Verify that your desktop or laptop is operating at this version, and update if required.
You only need to get the DirectX installation file and execute it.
Once you've upgraded DirectX, restart Madden NFL 23, and then check for issues.
Here are the procedures you need to take to determine the DirectX version installed on your computer:
On your keyboard, press the Windows key and type in "dxdiag."
In the search result, click on Dxdiag RUN command.
In the DirectX Diagnostic Tool window that shows up, look for the DirectX version.
If you're using an older version of DirectX and feel the need to upgrade, you can grab the most recent version from Microsoft's website.
Disable Steam overlay.
Steam has an overlay feature that allows players to easily access certain stuff without having to go into Settings. However, sometimes this Steam overlay feature can also come in conflict with certain games, one of its is the newly released Madden NFL 23.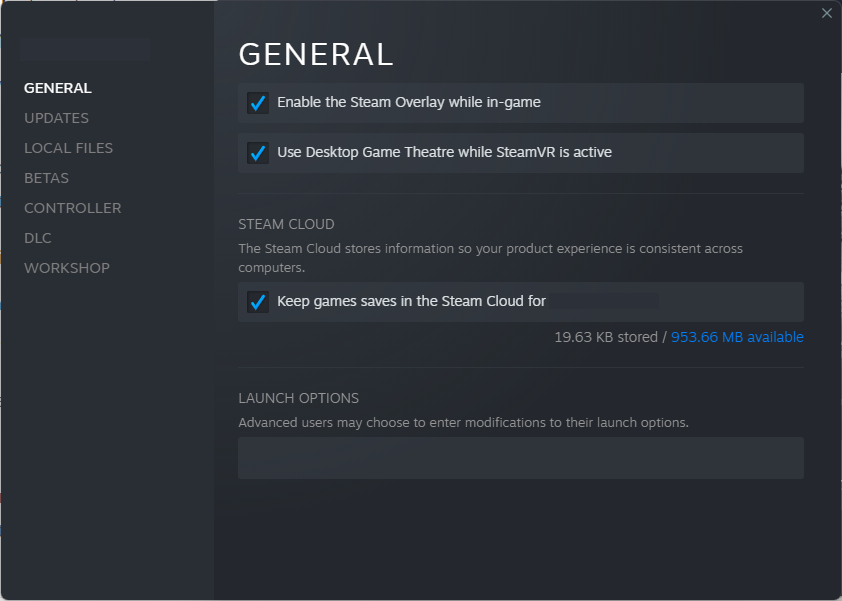 If you're still having an issue with Madden NFL 23 crashing at this time, we recommend that you try to turn off the Steam overlay to see if that will fix the issue.
Open the Steam client.
Go to the Library.
Right-click on Madden NFL 23 then select Properties.
Go to General tab and make sure to uncheck the Enable Steam Overlay checkbox.
Run Madden NFL 23 again and see if the problem has been fixed.
Run the game in Windowed Mode.
For some people, their game may work properly if they only run it in Windowed Mode. While this is definitely not a permanent fix, you should consider running Madden NFL 23 in Windowed Mode to see if that will help.
Turn off your antivirus.
Instances of crashes have been reported by certain gamers who have antivirus or security software installed.
One of the troubleshooting steps that you can try in this situation is to try disabling your antivirus program.
It's also recommended that you disable the Windows Defender antivirus program if you're using it. You may temporarily turn off Windows Defender's virus protection by following these steps:
Press the Windows key + I buttons to access Windows Settings.
Go to Privacy & security on the left.
Click Windows Security.
Click on Virus & threat protection.
Click on Manage settings below Virus & Threat protection settings.
Toggle the switch for Real-time protection to OFF.
After disabling Windows Defender, verify whether the issue still persists. Keep in mind that this technique is only effective if you forego the usage of a separate antivirus program. If you have another antivirus program installed, Windows Defender will turn itself off to prevent interference.
FAQs
Why is Madden NFL 23 crashing?

There are many possible reasons why Madden NFL 23 may be crashing on you. For some people, the main reason can be due to a minor bug with the system while others may experience a similar situation due to outdated software, app, or game client. 
There are also others who may experience crashes due to other apps or if their computers are not ready to handle the game, or does not meet the minimum requirements of Madden NFL 23.

How do I fix it if Madden NFL 23 keeps crashing?

There are a number of solutions that you must try in order to fix the crashes. Check out the solutions above to know what to do.
OTHER INTERESTING ARTICLES YOU MAY LIKE: