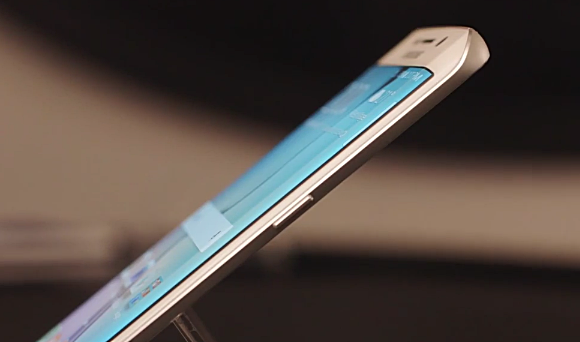 Just like the stock ROM, some custom ROMs freely floating around the web can suffer from problems due a lot of factors. Some of these ROMs can cause instability and incompatibility problems like the ones below.
#UnrootSamsungGalaxyS6Edge
I got a update from my carrier on July 13th 2015, the following morning I was playing clash of clans and I started getting notifications about apps that aren't responding, my phone froze I pushed power and down volume to restart it and got a blue screen that said "System software not authorized by AT&T has been found on your phone. Please turn off your phone and go to the nearest AT&T store for help." I went to the store they had no idea what it was, sent me to tech support they had no idea, sent me to Samsung experience, they couldn't help me so they sent me to Samsung repair, I sent my phone off, I got it back after 2 weeks in the same condition that I sent it in, not working. The paper in the box said "Your phone is beyond repair" Failed Descriptions was "UNAUTH REP/MOD. SO when I called Samsung back they said it could not be fixed because my phone had been rooted. My phone had never been rooted by me or anyone else that I know of, I am new to Androids, my first one ever, Samsung was no help, they told me I need to go online and look up information about rooting and how to "unroot" my phone so they could fix it for me because they cannot repair a rooted phone. I never rooted my phone and until I talked to the people at Samsung Experience I didn't even know what rooting was. So now I am stuck with a $914 paper weight. Any Ideas or help will be appreciated. — Amber
So i rooted my S6 Edge to get rid of all the crap apps that were slowing it down. Rooted it successfully no issues, I've been rooting my phones since the Sprint Evo, so I'm extremely comfortable with the process.
so a few days after i rooted my device sprint pushed a security update to my device, update seemed to install without a hiccup.
when my phone restarted i immediately noticed that the charging message said it would take 7 hours to fully charge. did the normal troubleshooting. checked recently installed apps, pretty much exhausted all troubleshooting leads that came to mind. i finally gave in to performing a factory reset, this is when things got interesting. after backing up all my info via the cloud i performed a soft reset on the phone. when it restarted it went to the 'usual android is upgrading screen' but it looked funny. on either sides of the screen it was snowy looking and you could barely see the android guy in the center of the screen. after a few seconds it says update failed and eaves me in the recovery menu.  when this happened i figured id download smart switch to restore it that way. that was a no go either because when i plug the phone into my pc it says that the last USB device that connected to computer has malfunctioned and cannot start. please help me out. any and all information you provide will be greatly appreciated. — Eddy
If you did root your S6 Edge there's a high chance that any future system update from your carrier will result to an error like what Amber has experienced. Other root-related problems may manifest in other ways including random bootloops, device stuck in Samsung logo screen, etc.
If standard troubleshooting steps don't make any difference, the best way to work around them is to reflash the stock firmware to your S6 or S6 Edge.
In case you are wondering how to do that, we provide the steps below for you on how to #UnrootSamsungGalaxyS6Edge.
Keep in mind that unrooting, just like rooting, may not be effective although it's highly unlikely to fail if you follow the steps correctly. This procedure will wipe everything from your phone's internal memory so make sure you have a backup of all your importatnt files like photos, videos, contacts, etc.
Things that you need:
A computer
A Samsung USB cable or the one that came with the phone
Stock firmware for your Samsung Galaxy S6 Edge
Odin3_v3.10.6 software
USB driver of Samsung Galaxy S6 Edge
The first step is to reboot the phone in Download mode. Here's how:

Turn off the phone.
Press and hold Volume Down, Home, and Power buttons at the same time.
Once you receive the "Warning" prompt, press the Volume Up button to proceed.
Once you see the Downloading screen, plug in your phone via the USB cable to your PC. By this time, we are assuming that you have already installed to the computer the official Samsung driver for your Galaxy S6 Edge.

Download Odin and the correct stock firmware to your computer.
On your computer, unzip the firmware file you have downloaded.
After that, unzip Odin file and open the application.
Click on the blue box icon for Odin3_v3.10.6.
In Odin, click a button that says "AP" and select the file you unzipped earlier with a filename ending in ".md5". This may take some time so just wait until Odin is finished.
Once done, click on the "Start" option and wait until everything is finished. The entire process may take up to 15 minutes so be patient.
You will be notified if you have successfully flashed the stock firmware by the word "PASS" in Odin. This means that the phone is now back to its original carrier firmware. Finish the process by rebooting the phone in recovery mode. Here's how:

Turn off the phone.
Press and hold Volume Up, Home, and Power button at the same time.
Once you are in the blue recovery screen, use the Volume button to highlight wipe data/factory reset and the Power button to select it.
After that, do the same thing for Yes — delete all user data and wipe cache partition.

Finally, select reboot system now and wait for the phone to properly boot up. Reboot may take up to 10 minutes.
Your phone should now be back to its stock firmware!
---
Engage with us
If you are one of the users who encounters a problem with your device, let us know. We offer solutions for Android-related problems for free so if you have an issue with your Android device, simply fill in the short questionnaire in this link and we will try to publish our answers in the next posts. We cannot guarantee a quick response so if your issue is time sensitive, please find another way to resolve your problem. 
When describing your issue, please be as detailed as possible so we can easily pinpoint a relevant solution. If you can, kindly include the exact error messages you are getting to give us an idea where to start. If you have already tried some troubleshooting steps before emailing us, make sure to mention them so we can skip them in our answers.
If you find this post helpful, please help us by spreading the word to your friends. TheDroidGuy has social network presence as well so you may want to interact with our community in our Facebook and Google+ pages.