Hey guys! You will find six Samsung Galaxy S6 Edge (#Samsung #GalaxyS6Edge) problems in this post including the error messages "Unfortunately, Google Play Services has stopped" and "Unfortunately, System UI has stopped." Both errors are firmware-related and there's a chance you will encounter them in the future.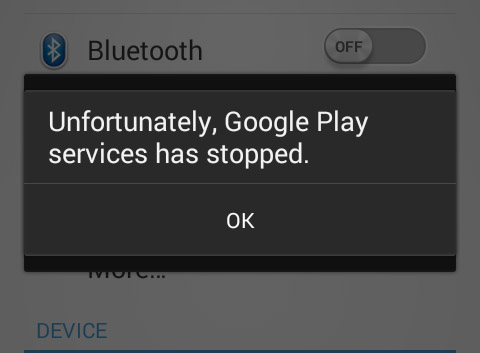 Other problems I tackled include an S6 Edge that can't update as well as a unit that enters a boot loop when connected to a Wi-Fi network. Update-related issues often depend on the availability of the new firmware while connectivity issues are often a sign of a serious firmware problem.
Read on to know how to tackle these problems. If you have different issues, don't hesitate to contact us by filling up this form as we are always willing to help you. You may also visit the troubleshooting page we setup for the Samsung Galaxy S6 Edge. We listed all problems we already addressed. All you need to do is find an issue related to yours and try the existing solutions.
"Unfortunately, Google Play Services has stopped"
Problem: Hi, I recently jailbroke my phone and it worked for a while, about a week or two and then I kept getting error messages saying "unfortunately Google play services has stopped". So much to the point where the error messages don't let me even use the phone. So I reset the phone and now I can't get past the setup page. I get to the terms and agreements, I agree to the terms and it says, "just a sec".. or sometimes it will say "updating" and this is where I'm stuck. I can't get past this updating screen. It's been like this for days. Please help? I went to the warranty and they said it was water damage and they don't cover water damage, which is not true because this phone never touched water. I went to AT&T and they were clueless. So I'm paying for this phone that doesn't even work. Please help me out here if this is fixable. Thanks.
Troubleshooting: I would assume that you meant "rooted" when you said "jailbroke." We don't want to confuse our readers here. We root our phones so we can do what we want like customize, get rid bloatware and other services that take up storage and RAM.
Rooting doesn't change the way the phone looks or work. It simply gives you administrator access for future use and you can only maximize its purpose if you started customizing it. That being said, there's something lacking in your description and I would like to ask, what did you do after you successfully rooted your phone?
If you installed or flashed a custom ROM, then you need to reinstall the previous firmware back to make it work again.
If you've disabled a bunch of apps and services, then try to re-enable them until the error stops popping up.
If you've uninstalled some pre-installed apps, you still need to reinstall the stock firmware.
If you just rooted your phone and didn't try to customize it, then it's one example of "rooting-gone-bad" kind of situation. It can be fixed by reinstalling the stock firmware.
As to the warranty, it's actually up to your service provider or Samsung to evaluate the phone. If they said there's liquid damage, then ask them to show you the Liquid Damage Indicator (LDI). If the LDI turned red, then that confirms the phone suffered liquid damage.
I really don't know the rooting method you used but if you've tripped the Knox counter, you cannot claim warranty as well.
Can't update firmware on Galaxy S6 Edge
Problem: I am unable to update Samsung Galaxy S6 Edge software update in my phone. Message is coming software already updated.
Troubleshooting: If you're getting that prompt when you manually search for updates then there's probably no available update for your phone yet, otherwise, you will be notified of its availability. You know, just because anybody else with Galaxy S6 in your area is getting an update doesn't mean you can receive one. Updates are rolled out by model or by batch.
To confirm further if there's an update available for your phone, try using Smart Switch. This program will tell you right away if Samsung rolled out a new firmware version for your phone.
New Galaxy S6 Edge enters boot loop when connected to Wi-Fi
Problem: Today I got my brand new Galaxy S6 Edge. Out of the box I noticed that if I connect to a Wi-Fi network it enters a boot loop. SIM card works fine, I even updated to 5.1.1 from my mobile data, but still nothing. If I want to get out of the bootloop I have to master reset the phone and wipe the cache from the (Vol.Up + Home + Power). Any help? I'm desperate. I got the phone from Switzerland and I live in Romania, and I'm not sure if i can get a warranty replacement here.
Suggestion: You just got a defective or problematic brand-new phone. For me, that is not acceptable. If I were you I would immediately head to any Samsung store near you and talk with a representative or manager to get the unit replaced.
There is no point in troubleshooting a phone that's defective out of the box; it can't be fixed.
Galaxy S6 Edge changes security lock
Problem: Hi there, my dad had recently bought the Galaxy S6 Edge and has been having a few problems. His phone is set to unlock with a fingerprint, but after receiving any notification, the phone would automatically make the lockscreen a "slide to unlock" and not the fingerprint to unlock. Until the device was restarted, there would be no problem until the next notification came up or was unlocked a certain amount of times. Changing the lock option to a password or pin did not help either. Is there any resolution to this? Or is he better off to back up all data and just do a full restore? Also, as far as 3rd party apps, he had downloaded about 4 ring tone apps in which I deleted because they seemed sketchy, if that helps. Thanks in advance, Darcy.
Troubleshooting: Your dad isn't the only one experiencing this problem. There have already been reports of similar issues and master reset is the most effective way to fix it. It's a new phone and I think your dad hasn't put in a lot of data yet. Follow these steps to reset the phone:
Turn off your Samsung Galaxy S6 Edge.
Press and hold the Volume Up, Home and Power keys together.
When the device powers on and displays 'Power on logo', release all keys and the Android icon will appear on the screen.
Wait until the Android Recovery Screen appears after about 30 seconds.
Using the Volume Down key, highlight the option, 'wipe data/factory reset' and press the Power key to select it.
Press the Vol Down button again until the option 'Yes — delete all user data' is highlighted and then press the Power key to select it.
After the reset is complete, highlight 'Reboot system now' and hit the Power key to restart the phone.
If the problem remained after the reset, then ask your dad to have it replaced as soon as possible.
Galaxy S6 Edge can't get out of "Restoring" state
Problem: I bought my Galaxy S6 Edge 4 days ago and since then it has been in "restoring" state. It can't move past that stage. I've gone back to the start of the process and have restarted the phone countless times but nothing seems to work.
Troubleshooting: Why didn't you have it replaced immediately? A brand-new phone should work perfectly out of the box because if not, it's defective. Yeah, it sounds idealistic but that's the way it is. Since you already waited 4 days, try wiping the cache partition and see if that makes a difference.
Turn off the device.
Press and hold the following three buttons at the same time: Volume Up key, Home key, and Power key.
When the phone vibrates, release the Power key but continue to press and hold the Volume Up key and the Home key.
When the Android System Recovery screen appears, release the Volume Up and Home keys.
Press the Volume Down key to highlight 'wipe cache partition.'
Press the Power key to select.
When the wipe cache partition is complete, 'Reboot system now' is highlighted.
Press the Power key to restart the device.
If the problem remained, try the master reset, then you can bring the phone back to the store if the reset failed.
"Unfortunately, System UI has stopped" error
Problem: Says system UI has stopped and just stops what I'm doing and resets like I'm starting over. Edge screen says unable to show notifications and I've got it set in setting what I want the notifications to be has done this from day 1 and only had the S6 Edge since June.
Troubleshooting: You had this problem since day 1 but you didn't have it replaced. Anyway, when the System UI crashes, it's often firmware-related. It's not just about Touchwiz but the system as a whole. That said, a master reset is necessary to fix this problem. If it fails, reinstalling the firmware will take care of the problem.
Connect with us
We are always open to your problems, questions and suggestions, so feel free to contact us by filling up this form. We support every Android device available and we are serious in what we do. This is a free service we offer and we won't charge you a penny for it. But please note that we receive hundreds of emails every day and it's impossible for us to respond to every single one of them. But rest assured we read every message we receive. For those whom we've helped, please spread the word by sharing our posts to your friends or by simply liking our Facebook and Google+ page or follow us on Twitter.