One main advantage  a smartphone has over a feature phone is that a person can easily customize his or her phone by downloading apps to the smartphone. Take for instance the #Samsung Galaxy #S4, this Android smartphone which was once a flagship model has access to the Google Play Store which has more than a million apps available. Most of the apps available here are free while others come at a premium price.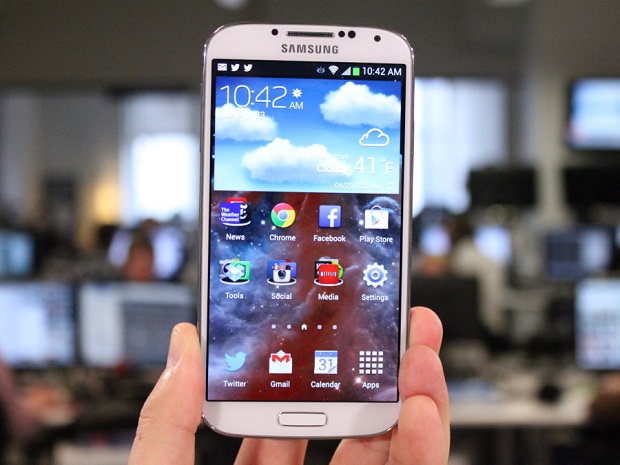 Not all of the Android apps however work flawlessly as there are bound to be some bugs present which can cause issues on the device. For this latest installment of our troubleshooting series we will be concentrating on the Galaxy S4 apps not updating issue and other related problems.
If you own a Samsung Galaxy S4  or any other Android device for that matter then feel free to contact us using this form. We will be more than happy to assist you with any concern that you may have with your device. This is a free service we are offering with no strings attached. We however ask that when you do contact us try to be as detailed as possible so that an accurate assessment can be made and the correct solution can be given.  
If you would like to browse the previous parts in this series then check out this link.  
Aside from sending us an email you may also reach us at our Facebook and Google+ social media accounts.
S4 Apps Not Updating
Problem: The phone can't even update all the applications on the phone including  the (play store ) where all applications are suppose to be updated
Solution: If your phone can't do an app update the first thing you should check is if your phone is connected to the Internet. You can connect using your mobile data however the preferred connection choice for updating your apps is a Wi-Fi connection so as to save on your mobile data bandwidth allowance.
Once you have made sure that your phone can go online the next thing to consider as to why your phone does not update apps are the apps themselves. Did you get the apps from the Google Play Store or did you sideload them to your phone? Sideloading is when you copy the APK installer file of the app to your phone then clicking on it to install it. If one or both of the above scenarios are true then chances are you won't be able to update your apps.
If you download all of your apps from the Google Play Store and you can't update them then try to check first if you have signed in to your phone using your Google account.
You should also check if this issue is caused by a corrupt temporary system data by wiping the cache partition of your phone.
If the above troubleshooting steps fail then I suggest you backup your phone data and do a factory reset.
S4 Accuweather Widget Not Updating
Problem: My accuweather widget is not updating for the last 3  days.  I have tried powering off/on, soft reset, WiFI on and off. It also takes any where from 35 seconds to 1 minute before it gives me the same info as before.  When I open widget it gives me correct info if I  select the more button but it still doesn't update home screen.   Please help it's driving me batty!
Solution: This issue is most likely caused by a corrupt cached data on the app. Try clearing the cache and data of the app and see if this resolves the issue. Since the app makes use of a data connection make sure that your phone is connected online using either your mobile data subscription or through a Wi-Fi connection.
S4 Facebook Not Syncing Photos
Problem: my facebook won't sync my pictures  it says single sign on error or not at this time..an twitter is just sayin unable to do at this time when they where fine till i went to sign back in.
Solution: To resolve this issue you should first make sure that your phone is connected online. It's best to check if the issue occurs when using your mobile data connection or through your Wi-Fi connection to eliminate an connectivity problems.
If the issue occurs on both connections then the next thing you should do is to logout of your Facebook account then login again. Sometimes the problem lies with the servers in Facebook and logging out and in of your account is a way to refresh your connection to the servers.
Sometimes the issue can also be caused by a corrupt temporary data on the app itself. If this is the case then I suggest you clear the cache and data of your Facebook app.
If the Facebook app is not a pre-installed app in your device then you can go ahead and uninstall it then download a fresh copy at the Google Play Store.
Regarding the issue with your Twitter app I also you clear the cache and data of the app. Proceed with uninstalling then downloading a fresh version from the Google Play Store if the issue persists.
S4 Google+ Google Photos Not Updating
Problem: Hi, Whenever I go to Google+ or Google Photos, I am being told that I need to install the update (it won't even let me look at my photos).  I've tried everything, and the update will not go through – it will sit there downloading for hours.  I've cleared my cache and made ample room on my phone.  I've also tried uninstalling the update, then installing again, and no luck.  Think I've tried everything but going back to factory settings.  This is driving me absolutely crazy not being able to access my photos.  Please help!
Solution: Before troubleshooting make sure that your phone is connected online. You should also check if the issue exists on both your mobile data connection and on a Wi-Fi connection to eliminate any connectivity related problems.
To troubleshoot this issue try to logout of your Google account from your phone then wipe the cache partition of your phone before logging back in. This usually helps in this type of issue which is most likely caused by some form of corrupt data.
S4 Unable To Move Apps
Problem: Ever since my daughter's first update on her samsung galaxy s4 she has not been able to move her apps around.  She does not like this feature.  She likes to be able to move her apps around.  Please tell me how we can move her apps around or is there another update in the works that will fix this problem?
Solution: By moving the apps around I assume you mean moving the app from the Internal storage to the External storage (microSD card). When this phone was first released running on Jelly Bean it was easy to move an app from the internal storage to the microSD. With the arrival of KitKat and Lollipop on the device it is now quite difficult to move the apps due to security concerns. If your daughter wants to move the apps around then she will have to root the phone and install a custom ROM that allows for moving of apps easily.
S4 Amazon App Keeps Stopping
Problem: Amazon app keeps stopping and my phone runs hot for some reason. I have to restart it twice a day sometimes or just shut it off.
Solution: The Amazon app may have some corrupt cached data. I suggest you clear the cache and data of the app. If the problem still persists then proceed with uninstalling the app then download a fresh version and install it in your phone.
Regarding your phone running hot this could mean that a third party app may be aggressively running in the background. Start your phone in Safe mode then check if your phone still runs hot. If it doesn't then chances are it is caused by an app you downloaded. Find out what app this is and uninstall it. You should also follow this up by wiping the cache partition of your phone.
Feel free to send us your questions, suggestions and problems you've encountered while using your Android phone. We support every Android device that is available in the market today. And don't worry, we won't charge you a single penny for your questions. Contact us using this form. We read every message we receive can't guarantee a quick response. If we were able to help you, please help us spread the word by sharing our posts with your friends.