"Unfortunately, Google Play Store has stopped."
That is the exact error message you'll be getting if the Google Play Store crashes. That's also the first problem I addressed in this post and this time it's the #Samsung Galaxy S6 Edge Plus (#S6EdgePlus) that's involved.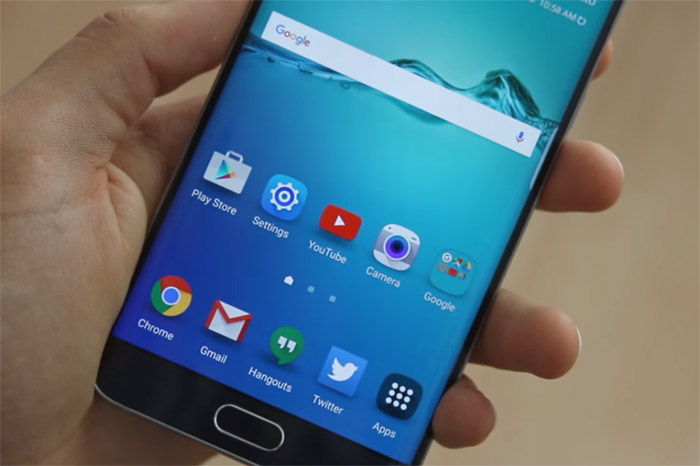 Being the official Android market, the Google Play Store is embedded in the firmware. So if it crashes, it is almost tantamount to saying it's a firmware issue. However, there were cases where the app crashes on its own without affecting the firmware. If such is the case, clearing its cache and data may work, otherwise, it's a bit more complicated than it seems.
Read on to know how to address this problem as well as the issues I cited in this article. You may refer to the list below and click on the link to jump to a specific problem.
For those who have other issues, visit out troubleshooting page and try to find problems that are related or similar to yours and use the existing solutions. If they won't work or if you can't find a problem that's similar to what you have, then fill up this questionnaire to contact us. Just make sure you include all necessary details about the problem so we can help you better.
---
Galaxy S6 Edge Plus shows "Google Play Store has stopped" error
Problem: I have Samsung Galaxy S6 Edge Plus and I'm getting an error that Google Play Store has stopped and other programs . Also WhatsApp, I'm not able to select more than one video even if the size small, previously I was able to do so.
I tried to do factory reset  and also I went to Samsung service center and they put new software but the problem is not solved. Please assist me to resolve this issue. Best regards.
Answer: You mentioned two problems here and I'm not sure if both haven't been solved by reinstalling the firmware. As to WhatsApp issue, you should report that to the developer. The real problem here is the Google Play Store. I understand the technicians already "reinstalled" the firmware to no avail but what I'm wondering is if they updated it with a new firmware or retained the current version.
Try doing the master reset and see if the error still pops up immediately after that. If so, then you need someone who knows how to go around the problem without following the guidelines set by Samsung in troubleshooting its devices. If it can't be fixed by standard procedures, then find someone who can root it and install custom ROM. If you don't like that idea, then call Samsung. Maybe its technicians can help you.
How to Master Reset Galaxy S6 Edge+
First, backup all your data including your files, apps, pictures, videos, music, etc.
Remove your Google account from your phone.
Disable the screen locks you've setup.
Turn off your Samsung Galaxy S6 Edge.
Press and hold the Volume Up, Home and Power keys together.
When the device powers on and displays 'Power on logo', release all keys and the Android icon will appear on the screen.
Wait until the Android Recovery Screen appears after about 30 seconds.
Using the Volume Down key, highlight the option, 'wipe data/factory reset' and press the Power key to select it.
Press the Vol Down button again until the option 'Yes — delete all user data' is highlighted and then press the Power key to select it.
After the reset is complete, highlight 'Reboot system now' and hit the Power key to restart the phone.
Questions on S Voice and Recent Apps key
Questions: Hi there I have the Samsung S6 Edge Plus and I was encountering a couple issues. I was wondering if the home screen can be altered into being the S Voice. I know that was an option with the Note 3. Also the Menu key that's supposed to be the Menu key on the edge plus when you tap it, it takes you into all the applications that are open, and with the note 3 it was actually a menu button. Now this is something that I keep forgetting that is different from the note 3 but I was wondering if you can alter that as well. Also my last thing is my s voice talk very fast. Kind of sounds like a talking robot or like a talking Mickey Mouse. Is there any way to get it from talking so fast too maybe a little slower? Hopefully you can answer these questions for me. Thank you so much.
Related Problem: Hi there I have a question. My first question is, is there a way to enable the home button to be the S voice like it was on my Galaxy Note 3? Also I want to know is there a way to slow down the voice on s voice? If I click on it to ask her a question it says is so quickly that I can't understand. And if there's anything cool that you recommend on this phone please share. Thank you.
Answer: I'm a bit confused about the question on altering the Home screen with the S Voice. If you meant the Home button, well, by default it's set to launch S Voice. With Note 3, you would have to double press the button but with S6 Edge Plus, you just need to long press the button to open S Voice.
As to the soft key on the left of the Home button, it's now the Recent Apps key and there's nothing we can do about that; we can't re-map it to be the Menu button again.
If the S Voice is just talking so fast, then just go to S Voice settings page and touch Reset S Voice. It erase the data you have stored on the server and brings the app back to default settings.
I hope I answered your questions well.
Question on backup password after fingerprint scanner failed
Question: Fingerprint failed to open my mobile. A back up password came up. I put in a 4 digit number as a backup. Was told by seller you can't have a 4 digit number as a backup to open phone when fingerprint doesn't work. Have only 6 attempts at fingerprint. Then use back up. Phone is three weeks old and a contract phone. Is it true I need a name not 4 digits number to proceed. I have used  4 number digit before and it worked. Told not possible. Please help.
Answer: Use whatever you think will work. But to answer your question, you will know if it's a PIN or password depending on what the device gives you to type on. If it gives you the full keyboard, then it's a password; if it gives you just the numeric keypad, it's a PIN.
Galaxy S6 Edge Plus screen won't light up when cover is opened
Problem: Hi there don't know if you could advise, but I'm at a loss. My phone work's in every respect just fine. Until you put a cover on it, and then when you open the cover the screen doesn't light up so that you can unlock it. When you close the cover the screen stays on too. I thought that the sensor was broken, but when I'm phoning the screen turns on and off depending on the distance from my face as it should. Have you ever heard of this problem before? Best regards, Dave.
Answer: It's difficult for us to determine what the problem is because we don't know the kind of cover you use on your phone. But as you said, the phone works in every respect except when the cover is opened. The issue might be in the cover itself.
Connect with us
We are always open to your problems, questions and suggestions, so feel free to contact us by filling up this form. This is a free service we offer and we won't charge you a penny for it. But please note that we receive hundreds of emails every day and it's impossible for us to respond to every single one of them. But rest assured we read every message we receive. For those whom we've helped, please spread the word by sharing our posts to your friends or by simply liking our Facebook and Google+ page or follow us on Twitter.