Some of our readers have reported that their new #Samsung #GalaxyS6 phones are having difficulty booting past download mode for some unknown reason. Our post today addresses this issue as well as other related charging and power problems.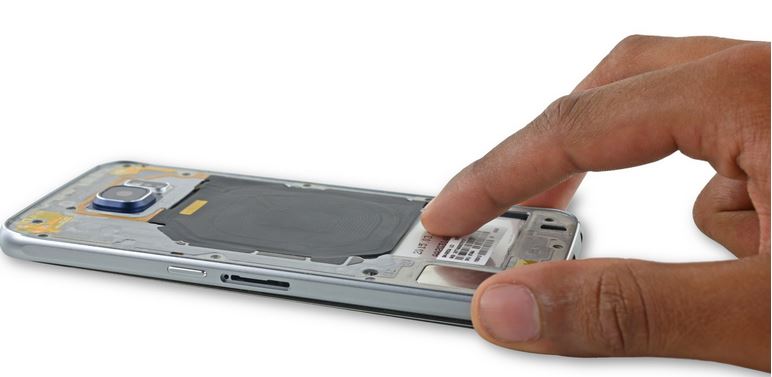 Below are topics covered in this article:
Galaxy S6 Edge stuck at ODIN (download) mode
PC not detecting Galaxy S6 Edge when connected via USB
Galaxy S6 only charges when connected to a PC
Recover data from a non-booting Galaxy S6
Galaxy S6 won't charge even when using different chargers
If you have #Android issues, you can share them to us by using the link provided below.
---
Problem #1: Galaxy S6 Edge stuck at ODIN (download) mode
i tried to update my Galaxy S6 Edge to a newer version and it downloaded perfectly but when it tried to reboot, it just showed the logo of the Galaxy S6 Edge, it wont load further. I tried to put my fingers on the home, volume down and power button and it sends me to odin mode or downloading mode but i tried to reset it and it did but the screen stayed the same. — Jose
Solution: Hi Jose. Getting an Android phone stuck in download mode can have a few causes but they can all be resolved by doing either of these two options.
Flashing a stock ROM to your S6
Finding your phone booting only in download mode is obviously a problem but it's lesser evil compared to not booting at all. Download mode allows you to flash or update the current OS so it's a good indication that the phone is responding to inputs and there's no hardware issue involved. In earlier Galaxy S models, a soft reset (turning phone off and removing battery) usually resolves the issue but in an S6, that's impossible to do due to non-removable battery design.
Flashing stock firmware to your S6 is easy and relatively safe as long you follow the instructions and select the correct firmware. Try using Google to search for instructions how to flash a stock ROM to your S6.
Rooting your S6
Another viable option to do when you have a Galaxy S6 Edge stuck at ODIN problem is to root the phone. This is a recommended if the first one above fails to deliver. There are many forums that gives reliable instructions how to do this.
Keep in mind that rooting voids the warranty of your device so if you are okay with it, this must be an easy way out for you. Not only will it fix your issue but rooting also gives you more access to folders and functions that are not usually accessible in non-rooted mode.
Problem #2: PC not detecting Galaxy S6 Edge when connected via USB
I forgot my password and hence I did a wipe cache partition, and did a wipe data/factory reset, I was trying to reboot to bootloader from the recovery since my phone is stuck but it gets stuck at "downloading… do not turn off target" screen? Importantly I am not even able to get in the safe mode.
Details as below:
Model number: SM-G925P
Android version: 5.1.1
Baseband version: G925PVPU2BOF7
Kernel version: 3.10.61
Build number:  LMY47X.G925PVPU2BOF7
I thought of flashing it with odin and even tried using with smart switch but odin/smart switch does not seem to detect the device. I have installed the USB drivers as well since I am a Win7 user,
I guess I will have to change the device USB connection mode to MTP. Is this possible from recovery screen?
In recovery it says "DM-verity verification failed". If I try any other of the update options they all say disabled.
Since I cannot connect to odin and the options in recovery are not helpful is there anything I can do?
Note: I do not have the phone rooted .
All I am looking forward to is to get the system to work.. I think my options are:
a) somehow get the phone detected for using Odin or smart switch
b) changing the device USB connection mode to MTP from the recovery mode
c) also wanted to confirm will i need to have a activated SIM if I have to use the reboot to bootloader
Any help with this is very much appreciated. — Harmeet
Solution: Hi Harmeet. Media Transfer Protocol (MTP) is an enhanced version of Picture Transfer Protocol (PTP) and they work similarly. The latter offers you the option of grabbing images from your S6, while MTP allows you to access more media files like music, videos, pictures, etc. unfortunately, there is no way to switch from PTP to MTP via recovery mode.
If your computer fails to detect your S6, try booting to recovery mode again and use ADB mode. To do this, you must install the Android  SDK to your computer first. You can search the web for specific instructions how to do this step.
For your final question, the answer is NO. You don't need an active SIM card to load the bootloader, which is a code that kicks off before the main Android operation runs. Bootloaders are motherboard specific and does not require any network activation or SIM card to work.
Now, if your PC still fails to detect your S6, try doing a factory via recovery mode.
Problem #3: Galaxy S6 only charges when connected to a PC
Galaxy S6 will only charge from pc and pc won't recognize the phone just keeps saying usb device unrecognizable. Tried 5 different chargers 2 of which are the stock ones that come with the phone. With 6 different cables. Have already done full hard reset like you suggested from this page https://thedroidguy.com/how-to. Just wondering is my only option left is to take it into the store? — Lionel
Solution: Hi Lionel. Your phone's charging process is handled by the firmware (Android OS) so the root of the trouble may not be hardware in nature. Did you root or install a custom ROM to your phone? If you did, we recommend that you flash a stock ROM to your phone to ensure that firmware is not the true cause of the problem. Do this before you have the phone replaced or repaired.
You need to boot in download mode first to be able to flash the stock ROM though. These are the steps to boot in download mode:
Turn off the phone.
Press and hold Volume Down, Home, and Power buttons at the same time.
Once you receive the Warning prompt, press the Volume Up button to proceed.
Once you see the Downloading screen, plug in your phone via the USB cable to your PC.
We did an article before that give more specific steps to unroot an S6: How to unroot Samsung Galaxy S6 Edge to stock firmware. The steps for your S6 Edge should be similar but make sure to choose the correct firmware before proceeding to prevent damaging your phone.
Problem #4: Recover data from a non-booting Galaxy S6
Good day, I'm hoping you can help me out with my problem.
My Galaxy S6 is continuously rebooting. I've tried booting into safe mode, it will boot into it sometimes, but will lock as soon as I get to the PIN screen.
Sometimes trying to boot into normal mode I can get past the pin screen, but only maybe 1 of 10 tries and it will lock within 5 seconds or so. Most often, it will get to the Samsung screen and restart, usually locking up during the Samsung screen and audio. I purchased it in early July and have updated it at least once, but I can't say what version of Android it is since it won't boot. I haven't installed too many (if any) since this issue started happening.
I'm resisting anything that clears data as I'm concerned about my backup. If I can find a way to back it up, I have no problem doing a factory refresh.
Thank you. — Justin
Solution: Hi Justin. Doing a factory reset is a necessary troubleshooting step here to find out if you have a firmware or hardware issue. We do suspect that the problem is software in nature though so doing a factory reset or updating the firmware via download mode can fix this.
If you want to recover your files first before doing any of them, try going the standard route of using Samsung Kies first.
Another way to recover files is to use third party services. Try going to local repair shops in your area to see if they can help you access your files.
There are also many online services that can help you recover your files but they are almost always not free. You can try these two sites  as an example:
Werecoverdata
Krollontrack
We are not, in any way, affiliated with these sites and we give them as particular examples as they were mentioned by our reader before. We haven't tested their services so we are not 100% sure how effective they are. These sites will ask you for payment credentials so make sure to cover all bases when divulging such information.
Problem #5: Galaxy S6 won't charge even when using different chargers
Greetings! Thanks for offering to help.
I decided to use someone's Samsung charger to charge my Samsung Galaxy S6, it was charging. Then i decided to put in my charger to use the fast charging function, it didn't charge. I nudged it a bit think it was a contact problem and behold my phone restarted, still did not charge. I tried the other charger again, it would show the sign it was charging for only a second, next then it restarted again. I tried my charger with another phone and my Note 10.1; it charged. I put in my charger to check again, it did not charge, this time the phone shut down. And did not charge.
When I press the power button to start it, it shows only the battery charge gauge image for 2 seconds and goes off. I connected the phone using the cord to a laptop, the laptop beeped but gave an error message; 'Can not recognise USB device due to an error'.
I stumbled on your site and did a soft reset, it came one but still did not charge when I put in my charger. I proceeded to do a full hard reset. Still not charging. I put it off to conserve power, when I tried to put it on later; it didn't come up. Showed only the battery sign for 2 seconds as before.
What do I do now? Please help urgently. 
Thank you. — Abimbola
Solution: Hi Abimbola. It looks like you have a hardware issue here. An issue like this is often caused by a bad charging port. There's no more software troubleshooting that we can do to fix this on your end. If the phone is still covered by a replacement or repair warranty, we recommend that you take advantage of it.
---
Engage with us
If you are one of the users who encounters a problem with your device, let us know. We offer solutions for Android-related problems for free so if you have an issue with your Android device, simply fill in the short questionnaire in this link and we will try to publish our answers in the next posts. We cannot guarantee a quick response so if your issue is time sensitive, please find another way to resolve your problem. 
When describing your issue, please be as detailed as possible so we can easily pinpoint a relevant solution. If you can, kindly include the exact error messages you are getting to give us an idea where to start. If you have already tried some troubleshooting steps before emailing us, make sure to mention them so we can skip them in our answers.
If you find this post helpful, please help us by spreading the word to your friends. TheDroidGuy has social network presence as well so you may want to interact with our community in our Facebook and Google+ pages.