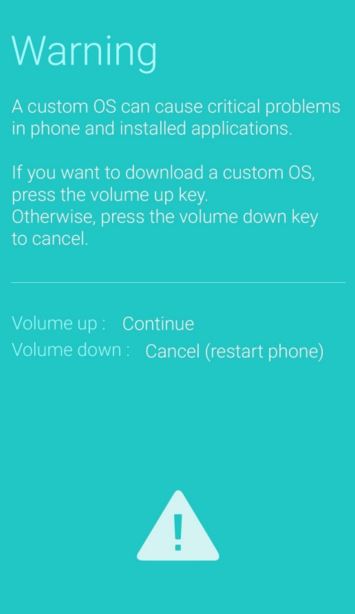 The latest Samsung Galaxy Note (#GalaxyNote5) is a certified hit among fans. It's quick, sleek, and powerful. But like any other smartphone today, the Galaxy Note 5 still suffers from power-related troubles. We've discussed some of these issues in our past posts and our article today touches on some of them. These are the specific issues discussed in this post:
If you are looking for solutions to your own #Android issue, you can contact us by using the link provided at the bottom of this page.
---
Problem #1: How to fix a Galaxy Note 5 that's stuck in download mode
After not being able to get to the home page, I did a reboot on the phone and it was having the same issue. So I repeated the reboot again. now that I rebooted it the phone doesn't come all the way on. All that it say is Samsung Galaxy Note 5 and it stays on that screen. So when I try to turn it off the phone won't turn off. After seeing that it won't turn off, I tried to reboot it again. now the only thing is showing this message: 
Warning
A custom OS can cause critical problems in the phone and installed applications.
If you want to download a custom OS press the volume up key.
Otherwise, press the volume down key to cancel.
         Volume UP : Continue
         Volume down :Cancel (restart phone)
           Home button : Show Barcode
I  have tried to cancel with the volume down key but it still try to download. The only thing that is correct is the home button showing the barcode.
Please help me. This is a brand new phone and I need to know what should I do. — Towanna
Solution: Hi Towanna. You have two options to get out of this mess. The first one is to wait until the phone completely drains its battery power.  Once you charge the phone back up, it should boot up fine.
The second option is by doing the following steps:
Press and hold the Volume Down button
Press and hold the Home button
Press and hold the Power button.
Make sure that you press and hold all three buttons in correct sequence for at least 10 seconds.
Problem #2: Galaxy Note 5 keeps rebooting after failure to root it
I root through Odin the first time was fail. then I found out that because I forgot to enable OEM unlock, that why it was fail and it didn't recognize when in download mode and fail.
so the second times was pass. then when I restarted my phone, it keep shutting down and restarting again and again. And at the corner of the left side, there were some word in red: "Custom Binary Blocked by FRB lock". So i reset my phone then it still didn't work. so I tried to root again by using Odin again. then it pass and it worked. 
I thought that the reason that it had this problem because OEM unlock was keep enable so I disabled it then restarted. However, it still the same as the previous time. and I tried to root it again, but this time it didn't recognize when it was in download mode.
How do I solve this issue???
I hope you can help me get out of this problem. — Cheang
Solution: Hi Cheang. Rooting a device can lead to all sorts of problems if not done correctly. In your case, it appears that you have tripped off the new security feature recently introduced by Samsung on their devices. FRP lock, also known as Factory Reset Protection lock, is a new security feature for devices running Android operating system 5.1 and higher. This new feature is designed to prevent unauthorized factory reset or software modification of a device without a user's permission. This feature uses the registered Google account on the device as the verification measure to check if the software modification being done is authorized or not. That your device shows the "Custom Binary block by FRP lock" error means that there is a Google account logged in. FRP feature is only enabled if a Google account is present on the device. It also means that the phone you are working on have screen lock feature enabled. Your device should have prompted you to enter the correct lock screen as well as your Google account credentials to perform a factory reset or software modification in the first place. Did you do this? If the phone didn't prompt you to enter your Google account credentials, try to call Samsung and ask them for more direct assistance regarding this new FRP lock feature. Or your can visit Samsung's site to know more about it.
Because it's a new security feature, there is no known hack to bypass it at this time. If reflashing via Odin does not work for you, we don't know any other means to resolve the issue you have except to tell you to ask Samsung for help. We know that you have already attempted to do that but try to call them again and simply tell them that you lost access to your Google account. Perhaps they can be persuaded to assist you if you can present proof that you are the rightful owner of the device.
Problem #3: Galaxy Note 5 file recovery option
Hi, my Samsung Galaxy Note 5 was suddenly blackout without response even i tried anything to restart it. I sent back my phone to Samsung and they said it need to be reformatted. I'll lose all the data inside as I did not do any backup in my PC. This is my husband's phone and he has left us in an accident this year, he left all our memories in this phone and I don't want to lose any of the data in it.
Do you have any way to retrieve all the data in it after the reformat on the phone? My friend suggest we can go to cloud to retrieve it but I don't know how to do it. Really need someone help on this!! Thank you. — Chelsia 
Solution: Hi Chelsia. There are a number of ways to create a backup of personal data but they all require turning on the phone. If you can no longer power on the phone normally, or if you cannot navigate to the Gallery app or folder where your files reside because the screen won't turn on, there's just no way to do any of the procedures. If your personal data like pictures and videos were automatically saved to remote servers (cloud) of, say, Facebook, Google, etc prior to losing control of your phone, you might still be able to salvage some of them. Simply access those accounts using another device to check. For example, if you enabled Photo Syncing feature on your Facebook account before the phone died, all your photos saved in the Gallery folder should had been uploaded to Facebook's servers. This means that you can access them anytime when you log in to your Facebook account on another device. The same is true if you're using other cloud services like Google Plus, Dropbox, etc.
Otherwise, you really don't have much choice in the matter and you will most likely be forced to follow Samsung's advice.
Problem #4: Unable to log back in to Galaxy Note 5 
My Samsung Galaxy Note5 is pretty much a paperweight right now. After a factory reset, it kept asking for the owner Google account. I've changed the password and waited out the 72 hours as advised but still the error keeps coming up. It acted as if it took the information as entering in the incorrect password gave a different error. I have multiple Gmail accounts and have tried them all but I can't figure out which one it wants. 72 hours have definitely passed for all of them so I'm at a loss right now. I can't find a way to reach Google support to get them to tell me which account is associated with the phone # on the Galaxy Note 5. If you have any ideas on how I can get my phone working again, I'd greatly appreciate it. Thanks. — Thao
Solution: Hi Thao. Your issue is similar to Cheang's above as it also involves FRP. We recommend that you contact Samsung technical support team for more information on how to go about this issue.
Related reading: How to bypass Factory Reset Protection on Galaxy S6
Problem #5: Galaxy Note 5 won't go beyond clear cache screen
My phone randomly rebooted while I was watching Netflix. Upon turning on again, I flipped to Skype and tried sending a message. Right when I hit send it rebooted again. I left it alone and after about 45 seconds it rebooted by itself for a 3rd time.
I booted it up in safe mode to disable all 3rd party applications and it still rebooted in less than a minute. I cleared the cache by holding volume down and the home button and letting go of the power button at the same time but the screen froze a few seconds after the cache cleared. After restarting by holding volume down and the home button I tried clearing the cache again and now my phone displays this
— Wiping cache . . .
Formatting /cache . . .
Cache wipe complete.
Verifying DMVerity Hash Tree . . .
And now the phone is stuck on this and is getting a bit warm. I cannot restart it by holding the volume down and home key and I can't get to the battery. i'm not sure what can be done but I don't think the problem is from any software I installed because everything is very trust-worthy and I had all these apps on my old phone. Thank you for your time. — Omar
Solution: Hi Omar. Have you tried booting the phone in a different mode like download mode? If no, please do so. If that won't help, just wait until the phone discharges the battery power completely before booting it up again.
If it continues to fail to boot, make sure to have the phone checked by Samsung.
Problem #6: Galaxy Note 5 fast charging issue
My phone powered off and will refuse to charge. When i plug it in the charging icon will appear with 0% below it. however it will not increase. then every couple minutes it will flash a message saying "the connected charger will take longer to charge. to charge faster, use the original charger and cable that were provided with this phone." but i am using the original charger and cable. it does the same thing if i plug it into my laptop. my laptop will only acknowledge it sometimes, and won't recognize it. If i move my phone while its charging it stops until i set it back down. i think the charge port may be lose but am unsure and don't know how to fix it anyway. also i have tried to reset my phone but an unable to get it into download mode even though it will power on to home screen for short bursts. — Jarek
Solution: Hi Jarek. Good to hear that you have already tried to reset the phone. That means that the issue is not firmware-related. We highly recommend that you have someone check the microUSB/charging port to see if it's not working properly. You also want to try using another original Samsung fast charger so you'll know if the cable of charging brick is to blame.
Our blog does not provide hardware troubleshooting and diagnostics so if you don't know how to open the phone, make sure that you let a professional do it for you.
If there's a Samsung store nearby, try them first.
---
Engage with us
If you are one of the users who encounters a problem with your device, let us know. We offer solutions for Android-related problems for free so if you have an issue with your Android device, simply fill in the short questionnaire in this link and we will try to publish our answers in the next posts. We cannot guarantee a quick response so if your issue is time sensitive, please find another way to resolve your problem. 
When describing your issue, please be as detailed as possible so we can easily pinpoint a relevant solution. If you can, kindly include the exact error messages you are getting to give us an idea where to start. If you have already tried some troubleshooting steps before emailing us, make sure to mention them so we can skip them in our answers.
If you find this post helpful, please help us by spreading the word to your friends. TheDroidGuy has social network presence as well so you may want to interact with our community in our Facebook and Google+ pages.