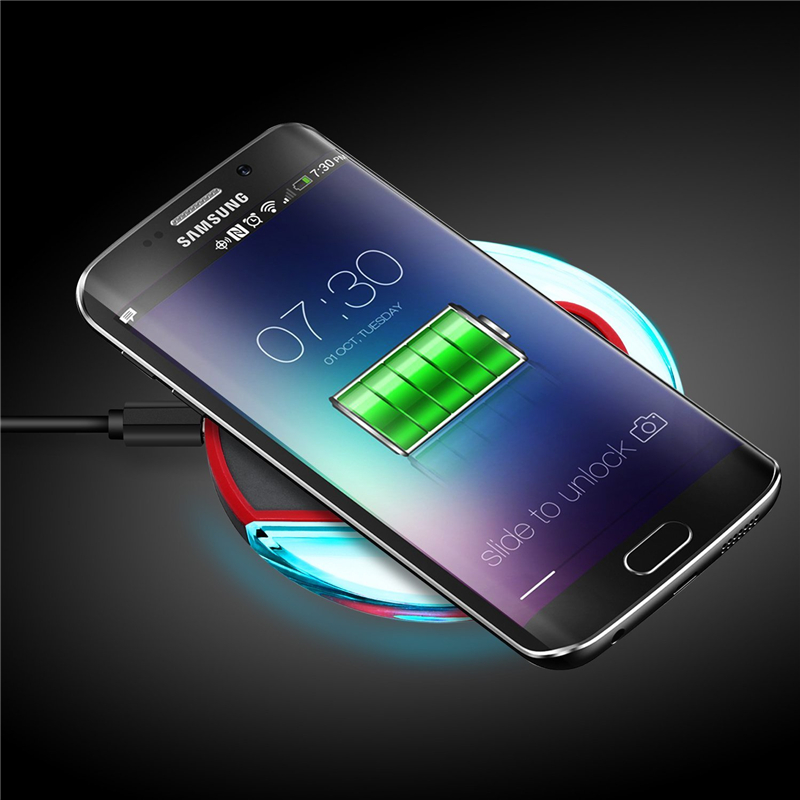 One of the common problems usually submitted to us is that the Galaxy S6 won't stay on or having boot- or power-related problems. Once again, we publish a post that entertains these #GalaxyS6 issues. Below are the specific topics discussed in this material:
If you are looking for solutions to your own #Android issue, you can contact us by using the link provided at the bottom of this page, or you can install our free app from Google Play Store.
When describing your issue, please be as detailed as possible so we can easily pinpoint a relevant solution. If you can, kindly include the exact error messages you are getting to give us an idea where to start. If you have already tried some troubleshooting steps before emailing us, make sure to mention them so we can skip them in our answers.
---
Problem #1: Galaxy S6 won't stay on and constantly shuts down 
Hi. I recently purchased a Samsung Galaxy S6 from India. I have been using it for over 10 days now. A couple of days ago, the phone suddenly turned off and wouldn't turn back on. I connected the charger, and it had a charge of 34% and was charging further, but it wouldn't turn back on.
I tried the next morning, it turned on, worked for 15mins or so and then turned back off. I tried restarting numerous times, and with all possible combinations: power, power-volume down, power-volume down-home, power-volume up, power-volume up-home, power-volume up-volume down-home. Nothing happened most of the time. Sometimes, some screen would come up and then go right back off. Sometimes I was left with a black screen and a blinking blue light. At times, the power-volume up-home combination shows a fallen android guy connected to a warning sign (exclamation mark within a yellow triangle).
It does get charged however, but doesn't get detected on the computer. I noticed that something comes up for a short while if I try after a gap of 2-3 hours, i.e. the longer the time gap between attempts, the longer the screen stays on.
I used this to wipe the cache and perform a hard reset, both of which were successful (i.e. the phone didn't turn off during the process), but it still didn't solve the issue.
This morning, I tried again after about 8 hours of inactivity, and the phone stayed on for about 12 minutes. I also noticed that it turned abnormally warm during that period. The battery is on full charge, and it doesn't get drained abnormally.
The Samsung service centre guys here in Manchester say that they do not have expertise in the relevant software for the phones manufactured in India.
Please help! — Lipsa
Solution: Hi Lipsa. Knowing that the phone does not show classic symptoms of battery malfunction effectively eliminates the possible involvement of battery failure in this case. That leaves us with three potential causes:
one of the hardware buttons is defective (usually the Power key),
a software glitch may have developed or one of the apps is problematic, and
an unknown hardware failure (probably a motherboard issue or one of the components)
The first and third involves some hardware troubleshooting and requires opening the phone to check it physically. We don't recommend that you do these things yourselves as you may complicate problems further. You have to let a professional do the job to avoid damaging the hardware.
What's left to do at your level is to check if software is to blame. You can start by booting your phone in safe mode. This will help you determine if the failure to boot normally or the system shutdown is initiated by an app you've installed. To restart your S6 in safe mode, kindly follow these steps:
Press and hold the Volume Down and Power keys for 20 to 30 seconds.
Once you see the Samsung logo, release the Power key immediately but continue pressing the Volume Down key.
Your phone should continue booting up and you will be prompted to unlock your phone as usual.
You will know if the phone successfully booted in safe mode if the text "Safe mode" is displayed at the lower-left corner of the screen.
To go back to normal mode, just restart the phone.
The other procedure that you can do is boot the device in recovery mode so a factory reset can be done. Here's how:
Turn off your Samsung Galaxy S6 Edge.
Press and hold the Volume Up, Home and Power keys together.
When the device powers on and displays 'Power on logo', release all keys and the Android icon will appear on the screen.
Wait until the Android Recovery Screen appears after about 30 seconds.
Using the Volume Down key, highlight the option, 'wipe data/factory reset' and press the Power key to select it.
Press the Volume Down button again until the option 'Yes — delete all user data' is highlighted and then press the Power key to select it.
After the reset is complete, highlight 'Reboot system now' and hit the Power key to restart the phone.
Now, after doing any of these procedures, you must observe the phone for at least 24 hours (if it stays on that long) so you'll know the difference. We are aware that you're having trouble booting the phone to other modes so if you can't do it, you can safely assume that either the first and third causes is to blame. Call or go back to Samsung so you can file for repair or replacement request.
Problem #2: Galaxy S6 stuck in download mode after rooting
Hey! After quite a bit of persuasion from my friend, i decided to go ahead and root my Galaxy S6 [SM-G920T] but ever since i did (using CF Autoroot), I've been stuck on the booting page where it says Samsung Galaxy S6 and powered by Android. however the only thing different from the traditional booting screen is that there are small red letters in the top left which read, "RECOVERY IS NOT SEANDROID ENFORCING"".
At this point, there are only two things that i can do with my phone: Either i press Volume Down + Power + Home and manage to get to the download screen, or i can make it run out of battery and when i charge it back up, it returns to the booting screen.
I can't access other screens such as the recovery menu. I don't want to lose all the personal data which is on my phone so how would i go about reverting my phone back to normal and still have everything one it?
Many thanks. — Paul
Solution: Hi Paul. Although a lot of Android users modify the official software on their device in the form of rooting, not everyone enjoys a risk-free experience. Modifying Android has inherent risks due to a lot of factors that can come into play during the procedure. If you're using a defective USB cable while changing critical files in the OS and some files are not copied properly to the device, it can potentially create a complication. The same can be said if the saving process is accidentally interrupted for some reason. There are other variables that can lead to  boot loop and similar issues. That's why we don't usually recommend rooting and flashing.
Well, since you've already committed to doing it, and you're left without much leeway in this case, the only thing that you can do is to flash a stock firmware. This will allow you to boot back normally (and personally swear not to root again, hopefully). We trust you can find your way on how to do it, given the fact that you've even already rooted the phone, albeit unsuccessfully. Flashing a new firmware to your S6 will wipe the storage device so forget about file recovery, your files are good as gone now.
Problem #3: Google Chrome app in Galaxy S6 does not go back automatically to Google search page
Hi there! 🙂
Please accept my apologies in advance as I am completely new to the modern day smart phone technology after switching over from an old school flip phone that I've had for many years.
When I click on the Google Chrome icon on my Samsung Galaxy S6 cell phone to search on the internet, the screen unfortunately it takes me back to the site (i.e. Ebay, Amazon, IMDB, etc.) that I was just on last. This keeps happening even though I've clicked out of the opened search window or pushed the CLOSE ALL tab on the lower left corner of my actual phone. The only way that I can possibly get to a new Google Chrome search engine page is to keep clicking the back arrow on the bottom right corner of my actual phone. It has to go all the way back out of the program before allowing me to do any other searches.
Recently, I've called Samsung and spoke to one tech person on the phone and I also spoke to another tech person via the online chat support. They both had me try restarting it in various modes, clearing caches, and clearing data without any luck. Neither tech was able to help me fix the problem and said that I will need to reset everything back to the original factory settings for it to work correctly. I'm very reluctant in doing this as I have several hundred photos (which I have been able save to my desktop) and numerous videos of family events (which I can't save to my desktop due to having an older computer by choice with basic Windows XP).
I'm extremely frustrated at this point and I honestly just feel like throwing my phone away.  If you could please possibly take the time to help me out with any suggestions, I would be so very grateful.
Thanks for all of your time and consideration in doing this for me. I hope you have a wonderful day!
Sincerely. — Dick
Solution: Hi Dick. We don't think you need to do the drastic step of factory reset to fix this issue. If you're running the updated version of Google Chrome app, there's actually an option under its Settings menu that allows you to enable Home Page. The default home page is set to Google Search page (unless you changed it before). Enabling home page will give you the "home" icon at the top which you can simply tap to immediately go back to Google search page.
You can access Google Chrome settings menu by tapping on the three-dot icon at the top right section.
Problem #4: Galaxy S6 "intelligenceservice2 has stopped" error after it got wet | Pre-installed apps on Galaxy S6 keep crashing after water exposure
My daughter decided it would be a good idea to drop my phone in my drink and my phone has suffered water damage.
I did turn it on straight away and saw the screen had an error. I decided to turn the phone off and attempt to dry it out. 3 days since the phone switches on, however I am having issues with my pre-installed apps.
I have completed a factory reset and also wiped the cache partition numerous times however nothing seems to be fixing the issue of my apps constantly either stopping or saying it has stopped when I haven't even opened up the app, such as Samsung Health. I also keep getting an error stating "intelligenceservice2 has stopped".
I am now at a loss as to how to progress as i think the phone has completely dried out and i don't appear to be having any hardware issues, just software.
Any help would be massively appreciated. — Peter
Solution: Hi Peter. First of all, we don't want to give you the impression that everything is fine after exposing your S6 in water. Most of the cases wherein an electronic device saw water don't end well. The curious thing about your situation is the fact that there seems to be only software problems after the incident.
The rule of thumb in dealing with a water-damaged electronic device is to see if software solutions can fix issues. If they don't, then it can assumed that the software symptoms are being caused by a defective hardware. In your situation, the most effective software solution is factory reset. That it does not work in your case is an indication that the problem is never due to a software glitch in the first place. There is no other "advanced" techniques or troubleshooting that you can do on your level to resolve the issues. It's likely that a water-damaged hardware component may be sending false signal to the circuit, creating a chain of commands that overwhelm the system, resulting to the errors that keep on popping up.
Call Samsung and see if you can have the phone repaired, or better still replaced.
Problem #5: Galaxy S8 Plus Edge won't turn back on
I own a Samsung Galaxy S6 Plus Edge and I've only had it for a few months. Lately when it's charging it says that it's charging slowly and I should use the original charger. I've only ever used the original charger with this phone but unplugging and plugging again usually solves that issue.
Last night my phone was at 4% so I charged it and went to bed. When I woke up it was completely dead. The LED light wasn't red or green and nothing was on the screen.
So I tried to play around with it a little and plugged it back into the wall and the icon with the lightning bolt showed up but it still wasn't charging. I went through a couple of your suggestions from what I could find off of Google but nothing has worked.
I plugged it into my laptop and the lightning bolt showed up again but still no charging light. I don't think it's my charging cable as I'm charging my dead Galaxy S4 and the LED light on that is showing up and it's charging fine.
Lots of your suggestions included resetting the phone but I can't really "turn it off" or "reset" as it won't even turn on!
Please let me know if there's any other information I can give you. I hope you will be able to help me out with my problem. — Natasha
Solution: Hi Natasha. As discussed above, if you can't boot your phone in any other mode like safe mode, recovery mode, or Odin mode, then the problem is most probably a failing hardware. It can be the device's battery no longer holding a charge, or some other components. If leaving it charged for at least an hour won't power it on, nothing will. Call Samsung or the relevant party so it can be physically checked and repaired if needed.
---
Engage with us
If you are one of the users who encounters a problem with your device, let us know. We offer solutions for Android-related problems for free so if you have an issue with your Android device, simply fill in the short questionnaire in this link and we will try to publish our answers in the next posts. We cannot guarantee a quick response so if your issue is time sensitive, please find another way to resolve your problem. 
If you find this post helpful, please help us by spreading the word to your friends. TheDroidGuy has social network presence as well so you may want to interact with our community in our Facebook and Google+ pages.