Hello guys. Welcome to a new post that covers #GalaxyS6 issues. If you don't see your own issue published here or in other previous posts, keep watching for other similar posts in the coming days.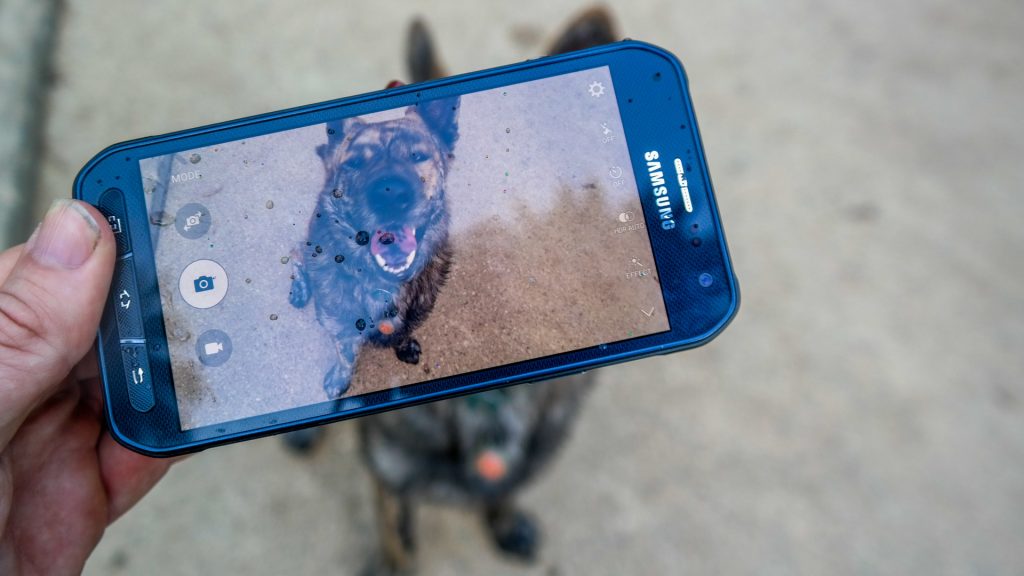 Below are the issues we tackle in this post today:
If you are looking for solutions to your own #Android issue, you can contact us by using the link provided at the bottom of this page, or you can install our free app from Google Play Store.
When describing your issue, please be as detailed as possible so we can easily pinpoint a relevant solution. If you can, kindly include the exact error messages you are getting to give us an idea where to start. If you have already tried some troubleshooting steps before emailing us, make sure to mention them so we can skip them in our answers.
---
Problem #1: Galaxy S6 Active screen won't turn on after it fell
My phone is the S6 active. I dropped my phone yesterday and the screen went black. I let it sit for the night and tried turning it on in the morning. The screen came back on and I was overjoyed. But the battery had discharged overnight so it wouldn't complete the boot procedure. I plugged it in and it booted fine. But the touchscreen was unresponsive. But a couple of minutes later, the screen blacked out again and it has been in that state since. I've had the phone exactly a year and my warranty ran out last week. | I want to try and restart the phone but without the display, I can't see what I'm doing.
The phone is perfectly functional and is connected to my smart watch which lets me see notifications and pick up calls and see if the phone is turned on or not. The drop was a minor one of about 3-4 inches and it fell on the side opposite the screen. What confuses me is that it seemed completely fine in the morning and then just went blank. I am also unable to see if it's a case of blacked out screen or the screen not turning on. — Kevin
Solution: Hi Kevin. Like damage from moisture or water exposure, problems resulting from dropping any electronic device can vary in every case. One device may work fine normally while another may be severely damaged. Since your phone appears to power back on but the screen doesn't, you can assume that the drop may have damaged it. A bad screen assembly cannot be fixed by software hacks.
We also advise you from attempting a screen replacement yourself as you may end up damaging other components in the process. While do-it-yourself tutorials can be found in other support sites, the procedure itself calls for above average electronics skill and experience, as well as special kit. If you think you have the right tools and knowledge to do the job, use Google to find reputable online guides.
Keep in mind that screen replacement may not work too if other components have also been damaged. You may have to do a thorough hardware check first so you'll know that everything is working properly.
Again, our advice for all similar cases is to have the device repaired or replaced. If you can't have Samsung fix the screen for free, we still recommend that you let them replace the screen for a fee. If that's not possible, find a third party shop that can do the job.
Problem #2: Galaxy S6 fails to power back on
My wife has a Galaxy S6. One day while plugged into power, she went to go use the phone and it would not turn on. unplugged from the power plug it was still showing the green "charged" light. however that would not clear and the phone would not turn on. myself being a technician thought we could reset the phone by removing the battery lead on the mother board, (no harm since the phone was stuck anyways). before doing so i tried all i could with reset functions but still no activity. Once i removed the battery i didn't notice any hardware damage on the mother board. the little green light went away, but the battery plugged in phone back together still doesn't take a charge (that i can tell) and won't turn on. any help would be greatly appreciated thank you! — Shane
Solution: Hi Shane. Have you considered using a different battery? If battery is fine, there must be another reason why the phone refuses to power back on.
As a technician, you should know that other hardware components can fail, which can also result to the device failing to turn back on. One simple thing that you can easily check is the condition of the hardware buttons. Make sure that all of them are working before you proceed with more advanced hardware diagnostics. This blog does not provide hardware troubleshooting and solutions though so try to find other sites that do.
Of course, it's also possible that main reason is software-related although you won't be able to fully check it unless you can get the phone to power on to other modes (like safe mode, recovery mode, or download mode). For reference on how to boot to these modes, check out the things below:
How to boot an S6 to safe mode
Turn the phone off.
Press and hold Power button until the Galaxy S6 logo appears.
Once you see the S6 logo, press the Volume Down button while releasing the Power button.
Keep holding the Volume Down button until the phone is done rebooting.
After the reboot, "Safe Mode" should be shown at the bottom left corner of the screen.
Release the Volume Down button.
To exit safe mode, simply restart the phone.
How to boot an S6 to recovery mode
Press and hold the following three buttons at the same time: Volume Up key, Home key, and Power key.
When the phone vibrates, release the Power key but continue to press and hold the Volume Up key and the Home key.
When the Android System Recovery screen appears, release the Volume Up and Home keys.
How to boot an S6 in download mode
Press and hold the following three buttons at the same time: Volume Down key, Home key, and Power key.
When the phone vibrates, release the Power key but continue to press and hold the Volume Down key and the Home key.
When the Android System Recovery screen appears, release the Volume Down and Home keys.
Problem #3: Galaxy S6 keeps sending text message to a group instead of a single contact
When I try to send a text to certain contacts (individually), the single contact I want to send a text to gets lumped with an old group text chain–even though the single contact was Never on the group text chain. None of the contacts are linked, etc. I've tried clearing the cache and it has not helped. This is super frustrating because I've typed texts to an individual and After the text is sent, it shows the text as sent to a group; then I have to apologize for sending a random text. Now I've become afraid of sending new texts because I'm worried the message will go the incorrect contact. I have a plan through T-Mobile; I even disabled the T-Mobile Name ID app (it's like the white pages) because it caused contact saving issues and this didn't help with my texting issue (but it seemed related). I've had previous Android phones and this has never happened before. — Sathiyay
Solution: Hi Sathiyay. You may have to start over on this one to see if this is app- or phone-specific, or something that only your carrier can fix. This means that you must clear all apps involved in the process of sending a text message. These apps include the Contacts/Phone app, the messaging app, (and if applicable a T-Mobile app). Make sure that you manually add your contacts again in the Contacts or Phone app as well as clear the cache and data of the apps involved.
To clear a cache and data of an app, follow these steps:
Open the Settings menu.
Tap Apps (some versions may show Applications or Application Manager).
Tap the app in question.
Tap Storage.
Tap Clear Cache, then Clear Data (in this order).
If our suggestion won't fix your problem, you can also try doing a factory reset to ensure that the phone runs a clean firmware version. Here's how:
Turn off your Samsung Galaxy S6 Edge.
Press and hold the Volume Up, Home and Power keys together.
When the device powers on and displays 'Power on logo', release all keys and the Android icon will appear on the screen.
Wait until the Android Recovery Screen appears after about 30 seconds.
Using the Volume Down key, highlight the option, 'wipe data/factory reset' and press the Power key to select it.
Press the Volume Down button again until the option 'Yes — delete all user data' is highlighted and then press the Power key to select it.
After the reset is complete, highlight 'Reboot system now' and hit the Power key to restart the phone.
Finally, if all else fail, contact T-Mobile and have them check your situation.
Problem #4: Galaxy S6 Edge screen only turns on when night mode is enabled
My S6 Edge, after using it for 5 days, was charged and in the morning screen won't turn on. I heard noises and touch screen works fine and calls as well. But screen remain black. At 9pm the night mode was enabled as it shows the clock and weather on the edge and is the only way to enable the screen. And when it is enabled works fine but it has black horizontal lines on the bottom of the screen all the time. It become wider and thinner if i swipe the top of the screen. Any solution please? If night mode is not enabled i can't turn on the screen even on restart. it wont show the samsung logo or anything else. It just flash it for 1/10 of the sec. — Ervis
Solution: Hi Ervis. The first thing that you want to do here is to save all your personal data to another device. Once you've created a backup of your files, you want to do a factory reset to see if the problem is software related. This is the only solution that you can do on you end.
If your device has previously seen water or had been dropped, you may have a hardware malfunction that causes the screen to stop working at times. Call Samsung and have them replace the phone.
Problem #5: Galaxy S6 stuck in bootloop
Hey there. I am having a major issue with my Galaxy S6, it being a massive pain. I have tried everything in my power, in short of taking it to a technician (can't afford to get it fixed, financial situations tight at the moment). Basically, the device is stuck in a constant loop with the S6 Logo showing up when it is not plugged in. If I try to charge the device, it will get stuck on the battery logo, but it won't charge. It will just be stuck on the grey battery screen.
I have tried doing soft and hard resets, with no luck. I can't seem to boot the phone into safe mode either. The only thing that does seem to work is if I hold the Volume down + home + power button, it enters some kind of custom OS installation screen. Even then, I can't seem to select the options available (volume up to install a custom OS and volume down to restart are the only options available). The device restarts and goes back into the loop regardless of what button I press. Any advice on this topic will be greatly appreciated, cheers! — Omar
Solution: Hi Omar. Like you, there's nothing that we can do either if your phone has completely refused to respond to any available hardware button combination. Like it or not, the only way to have a good working phone again is replacement. We won't advise repair in this case as bootloop is often unfixable by a hardware technician. Most bootloop issues occur after a failed software modification like rooting or flashing. But like most software issues, bootloop can also be easily fixed by simply doing a factory reset. Since you can't even enter Recovery mode at this time, the only remaining solution that you can try is to keep trying to flash a firmware (if you're lucky before the next bootloop cycle happens again).
We don't provide guides on how to flash stock or custom ROM to an Android device so please look for a decent one online.
Problem #6: How to identify a problematic app that blocks SMS from coming in | Galaxy S6 can't receive SMS
Hi. I am from India and from few days I am facing problems in sending and receiving text messages. I thus contacted Airtel, who is my cellular provider and now I am being able to send text messages but yet unable to receive from any number. Hence I tried the safe mode thing which is: If the spam settings are disabled and you are still not receiving any messages then try to check the issue when your phone is in Safe Mode.
Turn the device off.
Press and hold the Power key.
When "Samsung Galaxy S6" appears on the screen, release the Power key Immediately.
After releasing the Power key, press and hold the Volume down key.
Continue to hold the Volume down key until the device finishes restarting.
"Safe mode" will be displayed in the bottom left corner of the screen.
Release the Volume down key when you see "Safe Mode"
Once in Safe Mode try sending yourself a text message. If it arrives then a third party app installed in your phone may be blocking the messages.
Find out what app this is and uninstall it.
After doing this I am unable to find out which app is blocking the messages. Can you please help me out here? — Asmita
Solution: Hi Asmita. Before we proceed, we want to make sure that you know what you're doing. Your carrier's instruction to boot in safe mode is intended to help you check if one of your installed apps is blocking messages from coming in. Our question is: were you able to receive text messages from those contacts you had problems with before while the phone is in safe mode? If the answer is yes, then you one of your apps must be the culprit and you should find a way to identify and remove it. However, if the answer is no, there's no point looking for that app. You must try other troubleshooting and solutions and not waste time in doing an ineffective procedure.
Now, identifying a problematic app is not an easy task, especially if you have tons of them. There's no special software trick that you can do to immediately recognize it. You must sweat and invest time for this one. There are a few approaches that you can use.
The first thing that you want to do is try to recall if the issue started happening after you installed an app/s. if it did, try to uninstall the most recently installed app and observe how texting works. You have to make sure that you check how texting is working after every uninstall so you'll be able to identify the culprit. Do this for all your apps until the issue eliminated.
The other approach that you can do is reverse the process. Instead of uninstalling apps starting from the newest one, you can instead wipe the phone clean via factory reset and then install apps individually. Like the first approach, you have to make sure that you observe how texting works after you install an app.
---
Engage with us
If you are one of the users who encounters a problem with your device, let us know. We offer solutions for Android-related problems for free so if you have an issue with your Android device, simply fill in the short questionnaire in this link and we will try to publish our answers in the next posts. We cannot guarantee a quick response so if your issue is time sensitive, please find another way to resolve your problem. 
If you find this post helpful, please help us by spreading the word to your friends. TheDroidGuy has social network presence as well so you may want to interact with our community in our Facebook and Google+ pages.