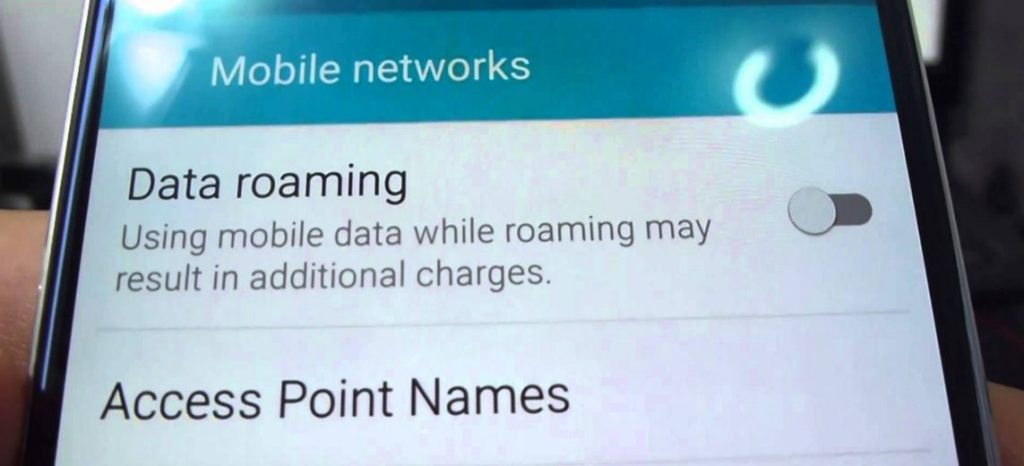 Welcome to another #GalaxyS6 post that covers a few other issues sent our way by our community. If you are new to our site, don't forget to check out other articles we've previously written for S6 troubleshooting.
If you are looking for solutions to your own #Android issue, you can contact us by using the link provided at the bottom of this page, or you can install our free app from Google Play Store.
---
Problem #1: Galaxy S6 speaker not working properly after a drop
When plugged into an external speaker/headphones, the audio is crystal clear. But as soon as internal speakers are used, the sound crackles and bubbles, becoming almost incoherent.
 The problem started occurring when I had dropped it in snow but only happened at a high volume. Now, even at the lowest volume, it constantly happens. It fixes itself for a second if you pause and unpause the audio but nothing i have done has fixed it.
This is a real annoyance as now i can't show people videos or music i listen to and I'm worried if this could spread throughout my whole phone. I have already tried looking for similar issues online and on your website but nothing. Is there a part I can replace to fix this problem?
Thank you for your time and effort on helping me through this conundrum. I look forward to discussing this problem more in depth and sending over any data regarding my phone.  🙂 — Dallin
Solution: Hi Dallin. The drop may have broken a part of the earpiece speaker assembly so the best thing that you can do is to have it replaced. The earpiece speaker assembly contains a speaker, IR blaster, microphone and ambient light sensor. Replacing the speakers means replacing the entire assembly. Obviously, there is no software fix for the problem. You have to either do the replacement yourself (although we advise against it), or let Samsung or a professional do it for you.
We don't provide hardware troubleshooting and fixes so it you want to do it yourself, please search for answers online via Google.
Problem #2: Galaxy S6 screen/display problem
The screen on my Galaxy S6 has started to "Bounce" around. Any menu screen such as my phone book, phone numbers, text lists, email, or even the launcher window, the screen will randomly scroll up and down rapidly, open up and then close down. Touching the screen will not stop the scrolling or allow me to open anything up or keep anything open for that matter. 
The return button will not work, nor the home button. It returns back to the main screen and that's it. When I turn it off and back on this issue settles for a short while then it starts up again and once back on I might get a few taps or seconds before it the whole thing starts over again. 
The phone has become virtually unusable and texting is a nightmare, except that I do have very limited control following the switching on and off process or strangely when it is plugged into my laptop this seems to settle it down.
Has anyone heard of this problem with the Galaxy S6 and do you know of any solution to it?
I have not downloaded any new apps or done anything different from the usual I have always done since getting the phone.
This is now driving me to distraction and any help would be greatly appreciated. — John
Solution: Hi John. Looks like you have a hardware issue here. If the screen behavior started happening after dropping the phone or getting it wet, then you have to no other choice other than asking support or replacement from Samsung or any relevant party (retailer, wireless carrier, etc). If the phone has never been physically damaged, try booting it in recovery mode and do a factory reset. Here's how:
Turn off your Samsung Galaxy S6 Edge.
Press and hold the Volume Up, Home and Power keys together.
When the device powers on and displays 'Power on logo', release all keys and the Android icon will appear on the screen.
Wait until the Android Recovery Screen appears after about 30 seconds.
Using the Volume Down key, highlight the option, 'wipe data/factory reset' and press the Power key to select it.
Press the Volume Down button again until the option 'Yes — delete all user data' is highlighted and then press the Power key to select it.
After the reset is complete, highlight 'Reboot system now' and hit the Power key to restart the phone.
Problem #3: Galaxy S6 icons not responding when tapped
I notice that the icons on my phone wouldn't work when I touched them. So I turned the phone off and on but that didn't resolve the issue. Next I followed your steps to wipe cache partition but it made no difference. So I followed your instructions to reset to factory settings. I did this and the phone rebooted however it is stuck on the welcome page. I select the language but when I press the yellow circle with the arrow in it nothing happens and I can't leave this page. The phone hasn't been dropped and it does t have any water damage. I got the phone in December. Can you help me? — Nick
Solution: Hi Nick. We can't think of any software error that would prevent you from completing the factory reset process. There must be a problem on the display of your phone that doesn't respond to your touch. The digitizer may not be working properly and the only way to fix that is by either replacing it, or the entire screen assembly. Please contact Samsung or your wireless carrier for a warranty repair or replacement.
Problem #4: Galaxy S6 Edge won't remain powered on when not connected to charger
Guys I need help…please.
I dropped my phone in water and after a while I realized my phone was in question it out it was off. I quickly dried my cell phone with a dry cloth and dried it with hair dryer and kept it in rice bag for 3 days…
After that to my surprise phone didn't show any response so I plugged it in. And it showed the charging sign and shows 97% but when unplugged no response, it goes black. I tried all the troubleshooting like:
Pressing and holding the Power, Volume keys 
Recovery mode
Clear cache partition
Factory reset
The S6 Edge works fine and works with the charger plugged in but if unplugged, it goes black and no response… — Shabana
Solution: Hi Shabana. Water damage can often result to all sort of things and the only way for a user to know what may be wrong is when a certain function suddenly stops working properly. That your phone won't remain powered on when not connected to the charger is an indication that the battery may have died. The only way to fix this is by replacing it with a new one. Please call Samsung and let them know about the problem. Keep in mind that water damage automatically voids the warranty of your device so the repair process will not be free.
Related reading: Things to do when you have a water-damaged Android phone
Problem #5: Galaxy S6 automatically switches to free Wi-Fi
Carrier is EE.
When at home, which is much of the time as I'm retired, I want to use my Wi-Fi home hub, but my S6 sometimes switches to free Wi-Fi even though the signal is weaker.
This results in important WhatsApp messages not downloading and, at least some of the time, text messages and emails too.
When I remember to check the Wi-Fi connection and switch to my home hub old messages suddenly arrive.
How can I prevent the phone from scanning and switching to another connection when I've already selected the one I want?
Thanks for any help anyone can offer. — Anita
Solution: Hi Anita. The only instance that an Android device automatically connects to a free Wi-Fi network without any user input is when  it loses existing connection due to poor signal. There must be some blind spots in your home that the Wi-Fi signal is poor, so your phone automatically connects to the next Wi-Fi network it detects. This also means that you have previously connected to the free Wi-Fi network and that you did ignore the warning that pops up saying you were trying to connect to a potentially unsafe network. The first thing that you can do right now is to forget the connection by going under Wi-Fi options and long pressing the name of the free Wi-Fi network.
Once your phone encounters the free Wi-Fi next time, a warning will pop up whether or not you want to establish a connection. This should also tell you that your phone loses your home Wi-Fi connection.
Problem #6: Galaxy S6 cannot access cellular networks while in international roaming
My unlocked phone — purchased directly from Samsung — cannot access any networks while in International roaming. T-Mobile says it's all set up correctly from their end. It worked fine when I travelled to St Martin in the Caribbean in January but in February and now in March, it's been unable to connect to any foreign networks in France, Austria, Germany, Singapore, and now Australia. I have plenty of data and network allocation (because I've been unable to use any since I can't connect).
When I go to Settings>Mobile Networks>Network Operators>Search Networks, it says "Error while searching for networks". When I try instead "Select automatically" it initially would say that I was 'registered on the network' but I wasn't – there was no network and no connectivity – where you normally see the network strength bars at the top of the screen there is a circle with a line through it (like a European 'no entry' road sign).
Now (since I spoke to T-Mobile for the second time and they still were unable to help) it doesn't even say that – instead a green circle goes round for ages and then gives up. Same thing if I choose "search networks".
Needless to say, I have "Data roaming" on. I've also tried all three Wi-Fi calling settings but to no avail.
Any ideas? — Mop
Solution: Hi Mop. First of all, this issue is best addressed by your wireless carrier and not by us or any other third party. The reason for that is simple. They have access to your account while we don't. Only your carrier can approve your request to activate international roaming. They also have the only power in the world to tweak some of your network provisioning details in order for roaming to become active on your account. The only thing that we can suggest are the following:
Do a soft reset. Press and hold the power button for at least 10 seconds to force the phone to reboot.
Disable flight mode. Tap and drag the Notifications bar downwards, go to Settings, tap Flight mode, then disable it.
Disable Wi-Fi. Turning on Wi-Fi on some Android devices sometimes cancels international roaming automatically. Make sure that you do this before attempting to connect to mobile data again.
Check if roaming is available in your location. Although we're positive that T-Mobile's international roaming feature covers the locations you mention here, it's still good to ask them if you can access their services while in these areas.
---
Engage with us
If you are one of the users who encounters a problem with your device, let us know. We offer solutions for Android-related problems for free so if you have an issue with your Android device, simply fill in the short questionnaire in this link and we will try to publish our answers in the next posts. We cannot guarantee a quick response so if your issue is time sensitive, please find another way to resolve your problem. 
When describing your issue, please be as detailed as possible so we can easily pinpoint a relevant solution. If you can, kindly include the exact error messages you are getting to give us an idea where to start. If you have already tried some troubleshooting steps before emailing us, make sure to mention them so we can skip them in our answers.
If you find this post helpful, please help us by spreading the word to your friends. TheDroidGuy has social network presence as well so you may want to interact with our community in our Facebook and Google+ pages.