Hello J7 users! Welcome to our latest J7 post for this week. We discuss 9 issues today and hopefully this material will be useful for you.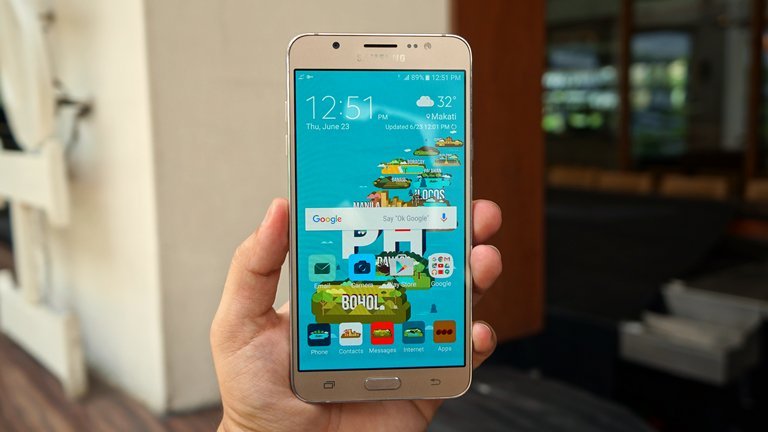 If you are looking for solutions to your own #Android issue, you can contact us by using the link provided at the bottom of this page.
When describing your issue, please be as detailed as possible so we can easily pinpoint a relevant solution. If you can, kindly include the exact error messages you are getting to give us an idea where to start. If you have already tried some troubleshooting steps before emailing us, make sure to mention them so we can skip them in our answers.
Below are specific topics we're bringing for you today:
Problem 1: Galaxy J7 clock not working
Hi. Sometimes the clock just stops on my Samsung J710. For instance, it hits 2:30 AM and it doesn't change even a few hours later so it affects my alarm clock too (it doesn't go off). Sometimes the clock on the upper right side even stays wrong after the main clock display has righted itself. The upper right clock only repairs itself if I go to the setting – clock and date. Although it seems like a small problem, I can not rely on the basic phone function. When it happens that clock frozen, the alarm will not ring, but if I go to the Setting – Date and clock – there is a right time. As if the clock is not connected with the screen at some point. — Natasha
Solution: Hi Natasha. The first troubleshooting step that you want to do is to check if another app may be behind the problem. You can do that by booting to safe mode and observing it for at least 24 hours. While safe mode is enabled, all third party apps, that is, apps you install after you set the phone up the first time, will not run. If your phone's clock will work normally while safe mode is on, that's a confirmation of our suspicion. To restart your phone to safe mode, kindly do the following:
Turn the device off.
Press and hold the Power key past the screen with the device name.
When 'SAMSUNG' appears on the screen, release the Power key.
Immediately after releasing the Power key, press and hold the Volume down key.
Continue to hold the Volume down key until the device finishes restarting.
Safe mode will display in the bottom left corner of the screen.
Release the Volume down key when you see 'Safe Mode'.
If the problem continues and booting to safe mode won't change anything, wipe the phone clean via factory reset. There may be an unknown software bug causing this erratic behavior. To factory reset your J7, follow these steps:
Back up data on the internal memory. If you have signed into a Google account on the device, you have activated Anti-theft and will need your Google credentials to finish the Master reset.
Turn off the device.
Press and hold the Volume Up key and the Home key, then press and hold the Power key.
When the device logo screen displays, release only the Power key
When the Android logo displays, release all keys ('Installing system update' will show for about 30 – 60 seconds before showing the Android system recovery menu options).
Press the Volume down key several times key to highlight 'wipe data / factory reset.'
Press Power button to select.
Press the Volume down key until 'Yes — delete all user data' is highlighted.
Press Power button to select and start the master reset.
When the master reset is complete, 'Reboot system now' is highlighted.
Press the Power key to restart the device.
Problem 2: Galaxy J7 mobile data keeps disconnecting when using browser
Hello. My mobile data/3G isn't working. I have a package with my provider but everytime I turn my mobile data on, I go to browser on my J7, I try to load up or go to a website or search something I just get the message coming up saying mobile data is switched off or please connect to wifi. but I know it's the mobile carrier's fault as everytime I get my monthly package for internet automatically renewed I get a confirmation message sent to me. but everytime I try to use mobile data it just says mobile data is switched off on the browser screen I'm sorry but I don't know what my Android version if you could tell me how to check it I will happily tell you. — Antonio
Solution: Hi Antonio. We don't know what subscription scheme you have with your carrier but you really should fix this issue with them. There's no device troubleshooting that you can do on your end if your carrier keeps disconnecting your mobile data service for some reason. If your phone can't connect to the internet when using both the browser or other apps that need internet to work, you must ensure that your mobile data subscription is in good standing all the time. If it's already in good standing, which means that you pay your dues on time and you're not going over your data consumption limit when the problem occurs, work with your carrier to figure out what causes their service to disconnect. If they can't identify the problem on their end and you need mobile data badly, we say it's probably high time to switch to a better service.
Problem 3: Galaxy J7 "Unfortunately, contacts has stopped" error
I have done every step of suggested troubleshooting for "unfortunately, contacts has stopped". The error message pops up when the "green phone" icon is tapped. The actual contact list is available just not the key pad. And it's not because I hit the "hide" key pad icon. I've had two J7s in the last 4 days. On the first J7 after doing every troubleshooting step except for factory reset, T-Mobile replaced the phone. On the replacement phone, I installed 3rd party apps again. Within 48 hours (same time frame as first phone) same error message. Before going back to the store I uninstalled all third party apps, tried all troubleshooting steps except factory reset. I want the store to do that step. Factory reset done. Phone keypad showing. I installed third party apps again. Within 48 hours "unfortunately, contacts has stopped" error message again. As if I wasn't frustrated already. 2 phones, same time frame, same third party apps, same error message. I really do not want to go back to the T-Mobile store. Some of the sales reps already leave when they see me enter the building. Are there any 3rd party apps that could/would be triggering the error message? Or something? Thanks. — Terri
Solution: Hi Terri. "Factory reset done. Phone keypad showing. I installed third party apps again. Within 48 hours "unfortunately, contacts has stopped" error message again." That alone should tell you that this problem is caused by a third party app. This means that of your third party apps is buggy and creating a conflict with the Phone app, or the operating system. That's more than a clear indication it's not a device issue but something that you keep on re-installing for a few times now. Even if you'll get a thousand J7s, the same problem will occur. It's common sense; uninstall the problematic app to fix the problem!
You won't be able to uninstall the app if you can't identify it so your main task is to narrow down the possible culprits. Uninstall apps one by one and observe how Phone app works after each uninstall. This is the only way to pinpoint the buggy app.  Keep in mind that not all apps are built equally. Some may work flawlessly while others may result to problems. If you tend to install apps without checking the reputation of their developers, you will most likely encounter problems similar to what you're experiencing right now. Be sure to install apps from official or good developers only.
Problem 3: Galaxy J7 dropped in toilet, now screen won't turn on
I dropped my Galaxy J7 in the toilet. I put it in rice. It now turns on but the screen won't do anything. All my stuff is there. But I can't open anything up. Move my screen back and forth nothing. My volume button works, charging works. Just my screen itself won't do anything. I do have in the right hand corner a black part on the screen, just a small area. And when my screen shuts off I have to take the battery back out to get it to come on. And then I will have a thing come up and say turn your device off and insert the service provider hiccups that came with the device…anyone know what I should do? — Bobbijojohnson69420
Solution: Hi Bobbijojohnson69420. Have the phone checked by a trained technician. This is the only way for you to know if the phone can still be saved. If you're lucky, water damage may lie in the screen assembly only so replacing this part should bring everything back to normal. If your phone got fully submerged in water though, it's best if you don't bring your hopes up too much. Even if a technician can replace the screen successfully, corrosion in the motherboard can still develop after some time, resulting to multiple component failure. If that happens, it will never be practical to have the phone repaired. Sometimes, water damaged phones can work for a few days after repair, allowing users to extract important data before finally succumbing to permanent failure. If you think your data are worth a couple hundred dollars, you can have the phone repaired first to assess the damage and probably go with screen replacement so you can get to your files. After that, don't expect much. Consider getting a new phone.
Problem 4: Galaxy J7 sends SMS very slowly
Pictures send instantly! Sometimes texts send instantly, but sometimes texts take several minutes to send UNLESS I attach a picture to the text. If I do that, the texts will go instantly with the picture. Sometimes, by itself, a text won't send at all.
I've done and tried several things by turning something off to see if that helps and when it doesn't, i turn it back on again. It acts like signal strength issues, but the phone always shows a strong signal and a strong wifi signal at home. If it is indicating the correct signal strength, then that is not the problem. The problem started shortly after i installed the Amazon music app. I have background data restricted for apps. I took that restriction off but it didn't help. Any help you could offer would be appreciated. — Lsr1713
Solution: Hi Lsr1713. We haven't heard of Amazon app causing a problem like this on any phones before but you want to consider all possible factors at this time. If you're positive that the issue occurred right after installing the Amazon app, you should uninstall it and observe the phone for at least a day. This will allow you to notice any difference with and without this app installed.
If removing the Amazon app won't help, your next move is to clear the messaging app's data. This will force the phone to revert all settings of your messaging app to their defaults. Here's how it's done:
Open the Settings menu either through your notification shade (drop-down) or through the Settings app in your app drawer.
Navigate down to "Apps". This may be renamed to something like Applications or Application Manager in OEM skinned versions of Android 6 or 7.
Once in there, look for the messaging app you're using and tap it.
You'll now see a list of stuff that gives you information about the app, including Storage, Permissions, Memory Use, and more. These are all clickable items. You'll want to click on Storage.
You should now clearly see the Clear Cache and Clear Data buttons for the application. Tap Clear Data option.
Tapping the Clear Data button will delete your messages so if you don't want to lose them, make sure to create a backup before doing it. You can use Smart Switch for this task.
If the problem continues after doing the two solutions above, call your carrier to see if they can figure the cause.
Problem 5: Galaxy J7 only stays on when connected to charger, battery not working
Hi. I own a Samsung J7 which was purchased about a year ago. Yesterday the phone started switching off for no reason and would only switch on when I connected it to a charger. I was unable to use the camera function as whenever I turned the flash on and attempted to take a picture it would shut itself down. Although I discovered that I could use other applications such as Snapchat using the flash. Later on it completely shut itself down and whenever I connected it to a charger it simply showed a blinking battery. I removed the battery and tried to power it on several times but to no avail. I also switched the chargers I used on it. I hope you can help me solve this issue quickly as I will be travelling overseas in a few days! Thank you in advance! — Manek
Solution: Hi Manek. The problem is probably due to a bad battery so the only software troubleshooting that we would like you to try is battery recalibration. If that won't work, you must get a new battery.
Here are the steps on how to recalibrate your phone's battery:
Use the phone by playing games or doing tasks to hasten power discharge, until the phone turns itself off.
Turn the phone on again and let it turn itself off.
Charge the phone without turning it back on.
Wait until the battery says it fully charged to 100%
Unplug the charger and turn the phone on.
If the phone says it's not 100% anymore, turn it off, plug the charger back in and wait until 100% charge is reached.
Unplug the charger the turn the phone on again.
Use the phone until you drain the battery down to 0.
Repeat the cycle once.
Problem 6: Galaxy J7 keeps rebooting on its own, won't turn back on
My issue is my phone is not turning on. I tried all easy procedures but it won't charge battery is good (tried several batteries, new ones) and the battery is charging when i plug it in the phone. i tested that by putting a drained battery in the phone for 15-20 minutes and then touching the tip of my tongue on the edges so it charged…the screen works pretty good as well just something i can't understand why the phone is completely dead though it shouldn't. at first it turned off for a couple of days then turned back on on it's own. This happened a couple of times (3-4 times) where it shuts down and then simply power back on after a couple of days or hours and works completely fine for a small period of time, maybe a day or two. but now it just won't. i don't think there is much more to explain. I'm a technician so anything related to dissassembling of the phone is easy for me. Just seeking your help for what might be the cause and thank you. samsung J700h prime. — Najjar.shadow_92
Solution: Hi Najjar.shadow_92. We don't think you've tried using another battery so we recommend that you try that one first. If a new battery won't help at all, consider checking the software by doing a factory reset and flashing the bootloader to stock (assuming that you'll be able to turn the phone on somehow).
Should the phone remain unresponsive though, we say you have it replaced. In majority of cases where phones fail to boot up, the problem is caused by a bad component in the motherboard. If you're a technician, you must try to check if the power IC is working because this is where the issue lies in a lot of boot-related problems.
Problem 7: Galaxy J7 screen cracked and won't turn on after accidental drop
Well. I dropped my fiance's phone and cracked the screen completely and the screen won't turn on. We both thought the phone was done for and had already accepted that we will have to get a new one and that he has lost everything because it won't turn on. But this morning one of his alarm that he had set started to go off. So the sound and alarm was working but nothing was on the screen. I took the battery out and put it back in and after the snooze time was up the alarm went off again. So, is there a way to get the screen to work again.. is all hope lost? I have tried all the steps I found online for trouble shooting and the screen in unresponsive to all of it. — Christy
Solution: Hi Christy. The phone is not dead at all so obviously the problem may be isolated to the screen assembly only. There's no software solution for that so you want to have the phone repaired so the screen will be replaced. Hopefully we are right and the unnecessary shock from the drop only damaged the screen. Replacing this part should bring the phone back without further problems.
Problem 8: Galaxy J7 factory reset by itself
My device was acting fine but when I woke up this morning to check the time it said something like it needed to identify it was me. So I said okay and it started to restart. It made me go through all of these questions like what apps to save or delete and some questions you would fill out when first getting a phone. When I finished, it deleted all of my contacts, messages, app progress, photos, and more. What is going on? How can I restore what I lost? — Kylie
Solution: Hi Kylie. We can't say for sure what prompted your phone to factory reset but we think you just factory reset your phone. Unfortunately, files (such as photos and contacts) that were saved locally, that is, data stored in the internal storage in the device and not in the cloud or some other device, are gone. There's just no way to recover them again after a factory reset. App progress may not be gone if you have an online account for it. You simply need to log back in to your account to get them back.
Problem 9: Galaxy J7 screen has discoloration, distorted
Hi. I have a Samsung Galaxy J7 (2016). A few days ago my screen have been displaying small black horizontal lines all over my screen. The screen quality has decreased and all the words and icons looks a bit distorted. I haven't dropped my phone since i bought it in January of this year. I don't know if it is the new update that's causing this or if it is hardware. The phone is working normally except for the screen issue. Please help. — Flare387
Solution: Hi Flare387. Do a factory reset and see what happens from there. If this screen problem is due to an operating system glitch or a problematic app, a factory reset should fix it. Make sure to observe how the screen works after a factory reset when there are no apps installed. If screen discoloration or quality remains problematic, you must send the phone in or have it replaced. Refer to the steps above on how to factory reset your phone.
---