Hello Android community! We welcome you again to another #GalaxyS5 article that answers some questions thrown at us for the past few days. If you can't find any solution to your problem here, make sure to also visit our other S5 articles in this page.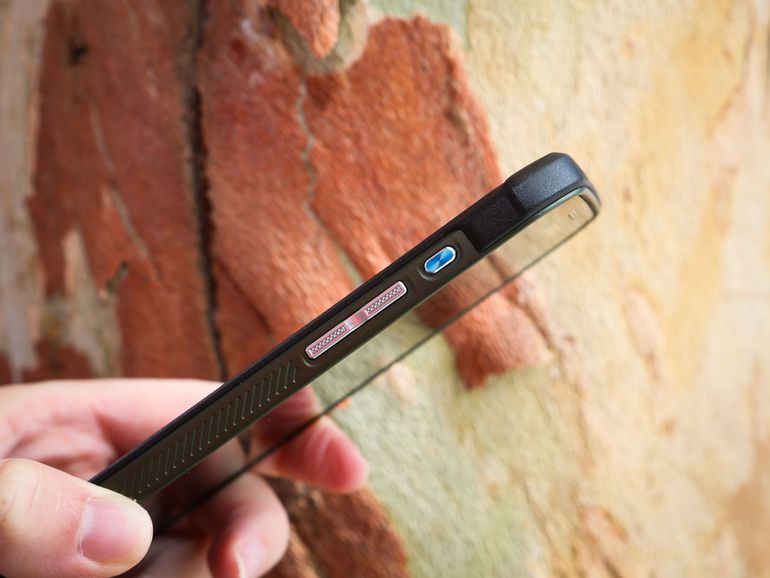 Below are the specific topics we cover for you today:
If you are looking for solutions to your own #Android issue, you can contact us by using the link provided at the bottom of this page, or you can install our free app from Google Play Store.
When describing your issue, please be as detailed as possible so we can easily pinpoint a relevant solution. If you can, kindly include the exact error messages you are getting to give us an idea where to start. If you have already tried some troubleshooting steps before emailing us, make sure to mention them so we can skip them in our answers.
---
Problem #1: Galaxy S5 is dead and won't turn back on
Hi. My Samsung Galaxy S5 is only 3 months old. I noticed last week on 2 occasions that when I thought I had taken a picture it didn't capture it (thought it must have been my fault but now with what's happened maybe it was a sign something was wrong).
Yesterday my phone did an update (can't tell you which one) which I tried to decline but it did it anyway. The phone switched off and back on again. Throughout the day I found it was a bit slower than normal to bring up apps, e.g. Facebook and when I clicked on a link, say on Facebook, it would bring up a white page and seem to be attempting to load but would just take ages.
About 6 hours after the update my phone just died without any warning. Battery life was at about 50% at the time. I have tried removing the battery, tried holding all 3 buttons down, tried charging it but it it still remains dead. Any advice would be appreciated. Thanks. —  Rhonda
Solution: Hi Rhonda. The main concern that you want to address here obviously is how to turn the phone back on. To do that, you must try to see if you can make the phone respond by booting it to other modes. If your phone would boot to any of the three alternate modes, you can then do follow up troubleshooting. For example, if you'll be able to turn the phone on to recovery mode, you would then be able to wipe the cache partition and perform a factory reset.
If your phone remains unresponsive though and won't boot to any of the alternate boot modes below, you should send the phone in.
For reference, here are the exact steps on how to start your phone to alternate modes:
Boot in Recovery mode:
Charge the phone for at least 30 minutes.
Press and then hold the Home and Volume UP keys, then press and hold the Power key.
When the Samsung Galaxy S7 shows on the screen, release the Power key but continue holding the Home and Volume Up keys.
When the Android logo shows, you may release both keys and leave the phone be for about 30 to 60 seconds.
Using the Volume Down key, navigate through the options and highlight 'wipe cache partition.'
You can either wipe the cache partition or do a factory reset when in this mode.
Boot in Download Mode:
Charge the phone for at least 30 minutes.
Press and then hold the Home and Volume DOWN keys, then press and hold the Power key.
When the Samsung Galaxy S7 shows on the screen, release the Power key but continue holding the Home and Volume DOWN keys.
Wait until the Download screen appears.
If you can boot the phone in download mode but not in other modes, that means that your only way out may be to flash a stock or custom firmware.
Use Google to look for a guide on how to do it.
Boot in safe mode:
Charge the phone for at least 30 minutes.
Press and hold the Power button.
Once the 'Samsung Galaxy S7' logo appears, release the Power key and immediately press and hold the Volume Down button.
Continue holding the button until the phone finishes rebooting.
Once you see the text "Safe mode" at the bottom left corner of the screen, release the Volume Down button.
The only difference of safe mode from normal mode is that the former prevents third party apps from running. If you can boot the phone in safe mode but not in normal mode, uninstall all apps until the issue (that prevents you from booting normally) is eliminated.
Problem #2: Galaxy S5 won't connect to mobile data
Thank you for all of your tips on S5 data connection issues. I have tried them all including the factory reset. I am at my wit's end and I cannot find a solution to my problem. December 2016, we switched to Cricket from Verizon. I took my S5 to their network. Everything has worked beautifully up until 3-13-17. I updated some apps over the weekend. When I went to work on Monday, Chrome & some of the other apps that access data would not work. I did everything, then a factory reset, still Chrome will not work. I live 11 miles from town, my data connection works fine, I can use Chrome and any of the apps that require data but when I get to town my S5 shows that I have a data connection and I can make phone calls & text but I cannot use chrome or any other app that uses data. They just spin their wheels. I tested my phone by driving outside of city limits in all 4 directions. On average I got all functionality of my apps back when I was 1-2 miles from town. I don't know what is going on! — Jessie
Solution: Hi Jessie. If factory reset did not fix the issue, then the problem must be account- or network-related. The update you installed must have changed some network settings so there may be a need to reconfigure your phone. We have no idea how to do that so you should ask help from Verizon. Be sure to let your carrier know of the problem so they can assist you directly.
Problem #3: Galaxy S5 "Unfortunately, the process com.android.phone has stopped." error when making calls | Galaxy S5 can't make calls
I have issues with my S5 Android phone. When I receive or make a call, it cuts the call short and immediately the network signal strength fades away completely!!!! This is immediately followed by: "Unfortunately, the process com.android.phone has stopped." Once I tap OK, it takes a while before the network gets back again, but sometimes it again fluctuates between ON and OFF! I have completely failed to make a call that lasts even a minute! I have tried troubleshooting but no luck. Kindly help. — Joy
Solution: Hi Joy. Any app that starts with "com," like the com.android.phone is part of the phone's core apps so you can try to force close it under Application Manager. If you can't find the com.android.phone app in the list of apps, look for the Phone app instead. Depending on how an app is designed, force closing it may also return it to its default or original state so make sure that you that first. Here are the exact steps:
How to clear cache and data (in Android Lollipop)
Go to Settings.
Proceed to Applications.
Select Manage Applications.
Tap the All tab.
Choose the name of the app that has been going rogue.
From there, you will see the Clear Cache and Clear Data buttons.
How to clear cache and data (in Android Marshmallow and Nougat)
Open the Settings menu either through your notification shade (drop-down) or through the Settings app in your app drawer.
Navigate down to "Apps". This may be renamed to something like Applications or Application Manager in OEM skinned versions of Android 6.0.
Once in there, click on an application.
You'll now see a list of stuff that gives you information about the app, including Storage, Permissions, Memory Use, and more. These are all clickable items. You'll want to click on Storage.
You should now clearly see the Clear Data and Clear Cache buttons for the application.
Clearing the cache partition may also help in this case so make sure that you do it if clearing the phone app's cache and data won't work. Here's how:
Turn off the device.
Press and hold the following three buttons at the same time: Volume Up key, Home key, and Power key.
When the phone vibrates, release the Power key but continue to press and hold the Volume Up key and the Home key.
When the Android System Recovery screen appears, release the Volume Up and Home keys.
Press the Volume Down key to highlight 'wipe cache partition.'
Press the Power key to select.
When the wipe cache partition is complete, 'Reboot system now' is highlighted.
Press the Power key to restart the device.
Problem #4: Galaxy S5 overheating and freezing
Gets hot and stops everything. Frozen on. New battery helped about a week. I also went back to default and redownloaded apps. Contact restored when I signed into outlook/msn and photos restored when I signed into google. My SD card was wiped out with going back to default. Today it happened again. It was so hot I put it in the freezer then did the 45 second deal to hold the power button on followed by volume up. It is now charging and I hope it did not go back to default again. I am trying to hold on for Samsung 8 due for release March 29th. — Onthego78
Solution: Hi Onthego78. If overheating happens randomly, it may be due to a software glitch but when it's happening together with other symptoms like the ones you mention here, it's almost always a sign of bad hardware. To check, try wiping the phone clean with factory reset and see how it goes. If the phone continues to overheat and freeze after a factory reset and even without any apps and updates installed, that's proof enough that hardware is to blame.  In this case, you can choose the phone to be sent in to Samsung, or wait for the new Galaxy S8.
To factory reset your phone, kindly do the following steps:
Turn off your Samsung Galaxy S6 Edge.
Press and hold the Volume Up, Home and Power keys together.
When the device powers on and displays 'Power on logo', release all keys and the Android icon will appear on the screen.
Wait until the Android Recovery Screen appears after about 30 seconds.
Using the Volume Down key, highlight the option, 'wipe data/factory reset' and press the Power key to select it.
Press the Volume Down button again until the option 'Yes — delete all user data' is highlighted and then press the Power key to select it.
After the reset is complete, highlight 'Reboot system now' and hit the Power key to restart the phone.
NOTE: Factory reset will delete everything in your phone's internal storage device so make sure to create a backup of your files before doing it.
Problem #5: Galaxy S5 touchscreen won't respond when outdoors
Hey. My touch screen has been acting up really badly particularly when I'm outdoors. What happens is that the touch screen becomes completely irresponsive and then it's similar to the Nintendo 2DS ghost touch issue where I cannot even touch my screen and it will spam numbers into the password box on my lock screen. It starting to occasionally happen while I'm indoors as well. I did get a small crack (just the one it didn't web) on it in February 2016 but my touch screen only started to act up a few weeks ago. Have any ideas on what's going on? — Kate
Solution: Hi Kate. This screen behavior is definitely not normal and we haven't heard of it before. It can be due to a software glitch so we recommend that you try a factory reset first. Because factory reset will return all software setting to their defaults, it's an effective way to eliminate bugs that may have developed over time. If there's an operating system glitch causing the problem, factory reset should remove it easily.
And like what we tell Onthego78 above, be sure to replicate the issue and observe the phone right after a factory reset without installing any apps or updates. If the screen continues to behave erratically, have the phone repaired or replaced.
Problem #6: Galaxy S5 lags and very slow in opening apps
Hi (sorry I don't know your name?).
I saw your article of speeding up a mobile phone. My case is that my dad's Samsung Galaxy S5 android version 4.4.2 is running INCREDIBLY slow. I mean it's still running, but you know that type of device to requires you to sit in front of it for three days until the app you tapped on finally opens (yeah I'm exaggerating but it seems really literal-like). It's driving ME crazy. yeah I have my own phone and all but my dad had just freaking bought that phone and it freaking treats him like that?? I think you understand that parents don't follow up with technology these days and I was the only one handling most problems on his previous devices, fixing things and stuff and whatnot. I just wanna see him using his tab happily after a day's of hard work and rest. Instead he has to go through a most stressful time waiting, even thinking it as a normal phenomena. I really need your help to boost it. I mean something more than removing widgets and clearing cache. You know that sort of stuff. And apps like Flipboard and Dropbox etc. are uninstallable. Some Androids don't have them and you don't even really use them, you know what I mean? That just helps lag the device. Do you have any really good and recommended device-boosting app that really lives up to its name and not just an addition to the lag? Or any one-tap trick that makes the tab go fast. At least it goes in a normal pace, not a slow one let alone an incredibly slow one. I think we get each other. Just please help me as a daughter who wants to see her hardworking dad enjoy his new electronic. Thanks, DroidGuy.
Yours. — Mary
Solution: Hi Mary. A brand new Galaxy S5 should not have any perceivable performance problem so we're assuming that your dad's phone is not brand new at all. It may be a used one and had seen better days since the Galaxy S5 was released about 2 years ago. If it belongs to the first batches of Galaxy S5 released a couple of years back, you should never expect much from it when it comes to performance. The older a smartphone is, the more cluttered its storage and memory becomes. This results to slower overall performance. From this point on, the phone's performance will only degrade and never improve. And there's no app that can help you reverse the degradation at all. The thing is, the more app you put in the system, the more that it slows the phone down.
If you're willing to do some advanced stuff to remedy the situation, we recommend that you do some research on how to root the phone and on how to flash (install known, good firmware). Rooting and flashing procedures are beyond the scope of this article so try to invest some time reading some literature on who to do these procedures on your phone.
Problem #7: Galaxy S5 lags a lot after installing Android update | Galaxy S5 has multiple issues after an update
Good day. Recently my phone updated it's Android system to 6.0.1, and after that next problem began to occur:
When I call someone my phone just lags a lot. Contacts and Phone apps just freezes and I can't do anything except rebooting it by taking off battery. Sometimes it says that System app stopped to work.
And the most interesting thing is when I take my phone and listen to it (display turn off because I take phone to my ear) there are no crashes, lags or freezes and everything works just fine.
I believe it happened because of new Android update (I haven`t been installing any new apps or doing some work to phone for last few months).
With best regards, Oleksii 
P.S.
I'm sorry for my awful English language skills.
Solution: Hi Oleksii. The first thing that you want to do is to install app updates. This is often an important step that many Android users fail to do after install an Android update. Updating the operating system without making sure that all apps are compatible and updated as well can lead to incompatibility issues. You must make sure that all your apps are up-to-date and compatible with the current Android version that you have. If you aren't sure about the compatibility of an app, try to visit its installation page in the Play Store and check reviews of other users. You can also contact its developer for direct answers.
If all your apps are updated at this time, the next steps that you want to do should include wiping the cache partition, observing the phone in safe mode, and doing factory reset (steps provided above).
---
Engage with us
If you are one of the users who encounters a problem with your device, let us know. We offer solutions for Android-related problems for free so if you have an issue with your Android device, simply fill in the short questionnaire in this link and we will try to publish our answers in the next posts. We cannot guarantee a quick response so if your issue is time sensitive, please find another way to resolve your problem. 
If you find this post helpful, please help us by spreading the word to your friends. TheDroidGuy has social network presence as well so you may want to interact with our community in our Facebook and Google+ pages.