Your Project Zomboid game can lag due to several factors. It can be due to a bad internet connection, software or even hardware issue. You will need to perform a series of troubleshooting steps to fix this problem.
Project Zomboid is an open world survival video game developed and published by The Indie Stone which you can now download over at Steam. First released in 2013, this early access game allows you to customize your own character and level up their traits. You will need to survive by looting houses, building defenses, crat weapons, and fight zombies.
Why does Project Zomboid keep lagging on my PC?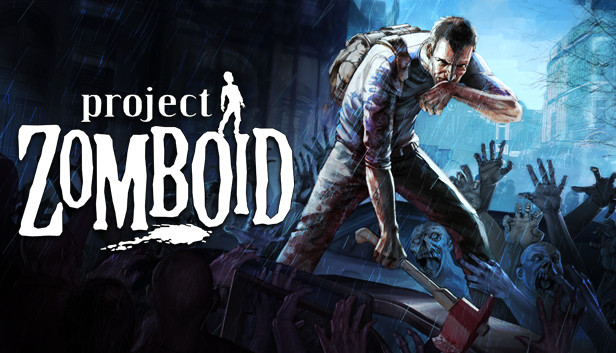 One of the issues that you might experience when playing Project Zomboid is when the game lags or the FPS drops. This lag will affect your gameplay and will usually get your character killed in the game. Here's what you need to do to fix this problem.
Solution 1: Make sure your computer can run the Project Zomboid game

The first thing you will want to do in this case is to make sure that your PC hardware can play the game. The good thing is that this game does not need a powerful hardware and will usually run fine on any modern computer.
System requirements:
OS: Windows 10, 64 Bit
64bit OS required
Processor: Intel 2.77GHz Quad-core
Memory: 8Gb Ram
Hard Disk Space: 5gig
Video Card: Dedicated graphics card with 2 GB of RAM minimum, OpenGL 2.1 and GLSL 1.2 support (generally 2012 or newer)
Sound: FMOD compatible sound card
Solution 2: Disable Project Zomboid mods
The game allows you to play with community developed mods to enhance the gameplay experience. These mods usually give players advantages such as unlimited backpacks, enhance the game overlay, or make crafting easier just to name a few.
While this can sometimes be good there's a possibility that it can cause your game to lag. You should try disabling these modes that are enabled then check if the issue still persists.
Time needed: 2 minutes.
Disable game mods
Open Project Zomboid.

You can do this by clicking on its shortcut from the desktop.

Click Mods.

You can do this from the main menu of the game.

Click Ok.

Do this on the pop-up window that appears.

Disable any enabled mods.

This will prevent the mod from running.
Once you have disabled all mods try checking if the lag or crashing issue still occurs.
Solution 3: Check your internet connection
If you are playing the online multiplayer mode or local coop mode of Project Zomboid then you need to make sure that your computer has a good internet connection. You should check your home network by running a speed test using online websites such as speedtest.net.
The three important items you need to take note of during the speed test are the ping, download, and upload speeds.
A low ping between 50ms to 100ms is good to average. Anything higher than this will affect your online games. Your download and upload speeds should match what you are subscribing for from your internet service provider.
Solution 4: End other running applications
One of the causes of the lag issue you are experiencing is if your computer does not have enough resources allocated for Project Zomboid. This can happen if you have other applications running such as Chrome, Word, or Excel , while you are playing the game. It's best to close these other applications from the task manager so that your computer hardware resources can be maximized by the game.
Quit all other running applications:
Right click on the Start button then click on Task Manager.
Make sure to click on More details found at the bottom left part of the window if it appears.
Click on the Processes tab.
Right click on the apps running and select End task. Do this for all apps except Project Zomboid and Steam.
Solution 5: Update graphics card driver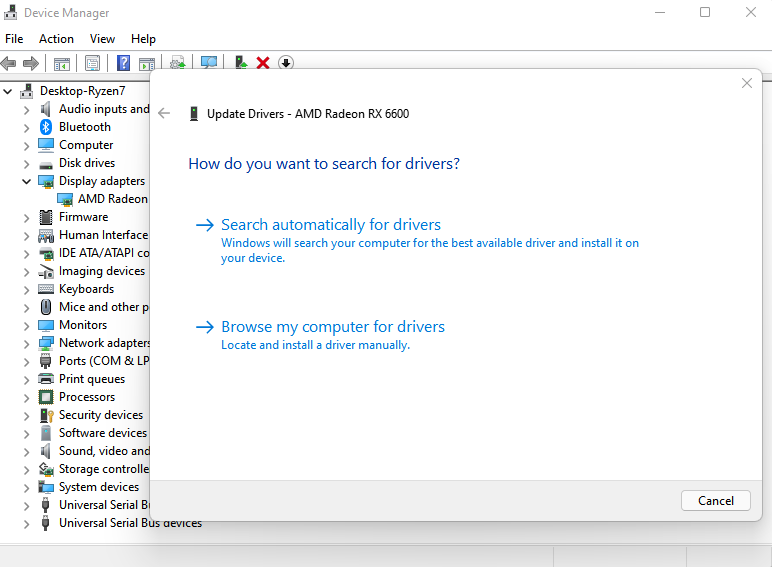 If your video card drivers are not updated then this could be what's causing the lag issue as your PC might not be optimized to run the game well. Try to update your graphics driver then check if the lag problem still occurs.
Updating graphics drivers
Right click on the Start button.
Click on Device Manager.
Click the arrow before Display adapters.
Right click on the selected graphics card then choose Update driver.
Select Search automatically for drivers.
Another method to update the driver is by using the Nvidia GeForce Experience app if you have an Nvidia gpu or the Radeon Software if you are using a Radeon card.
Once the latest drivers are installed restart the computer then check if you are still experiencing any performance issues when playing the Project Zomboid game.
Solution 6: Update your Windows operating system
Project Zomboid will lag, crash, or freeze if your computer is not running on the latest Windows update. These updates to your operating system are important as they introduce several improvements, security patches, and have bug fixes not found in the older version.
Check for Windows updates
Click Settings.
Click Windows Update found on the bottom left side of the new window that appears.
Click Check for updates.
If new updates are found then click on the Install now button.
Restart your PC after the updates have been installed then check if you still experience any performance issues while playing the game.
Solution 7: Verify the integrity of Project Zomboid game files
There's a possibility that the lag issue you are experiencing is caused by missing or corrupted files. You can use the Steam client to fix any damaged local files that could be causing this problem.
Open the Steam client.
Click on Library.
Find Project Zomboid then right click it then click on Properties.
On the new window that appears click on Local Files.
Click Verify integrity of game files…
If any errors are found then they will automatically be fixed.
Solution 8: Reinstall Project Zomboid
If the problem is caused by a corrupted game installation then you will need to uninstall Project Zomboid then reinstall it again.
Uninstalling the game
Open the Steam Client.
Go to the Library tab.
Right click on Project Zomboid then click on Manage then uninstall.
Click on Uninstall again to uninstall the game.
Installing the game
Open the Steam Client.
Go to the Library tab.
Right click on Project Zomboid then click on install.
Click next to proceed with the installation.
Feel free to visit our YouTube channel for additional troubleshooting guides on various devices.