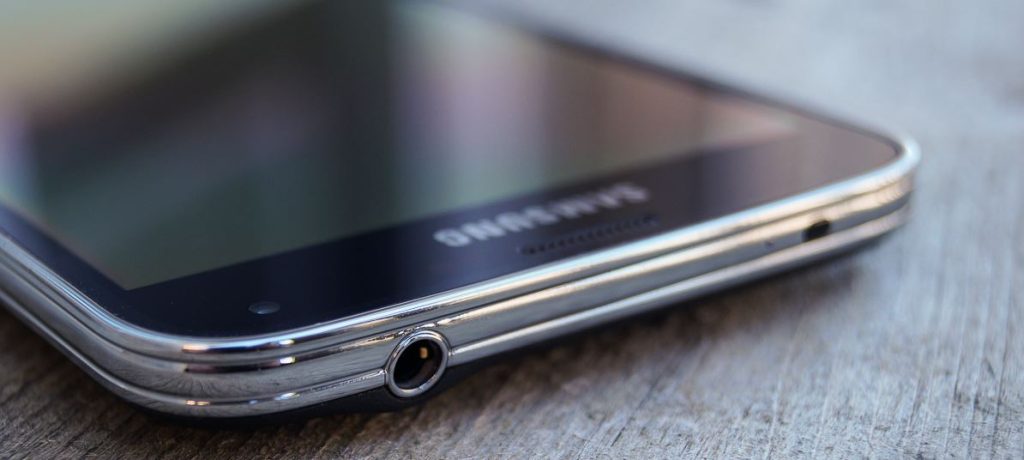 Hello everyone! Our post for today provides answers to some #GalaxyS5 connection issues. These issues comes from emails of some members of our community looking for answers to their connection woes. Below the topics covered in this piece:
If you are looking for solutions to your own #Android issue, you can contact us by using the link provided at the bottom of this page.
---
Problem #1: AT&T Galaxy S5 won't connect to Google servers
This is from AT&T (Samsung SM-G900A), with full purchase and no contract.  Unlocked so I can use local SIMS in UK and Italy — works fine. The phone can't connect to Google Play Store, hence no updates on any apps, plus some apps have been deleted and I can't download them.
I deleted Google apps. I can't sign into Google -"couldn't sign in Gmail" and  "there was a problem communicating with Google servers" messages, for an existing account or new account. Unable to tether to either a PC or Mac — device not seen. Yes, I've done all the checks to debug, change mode, etc. Does not update from AT&T. Cannot root — have tried all possible methods and software. — Carlo
Solution:  Hi Carlo. If your S5 runs the stock Android firmware, the best thing that you can do at this time is do a factory reset. Doing so would give you all the AT&T stock apps including Google Play Store and its associated applications. Needless to say, factory reset will also fix the issue of being unable to tether to a computer (assuming there's no hardware issue involved). Here are the steps to factory reset your S5:
Power down the Galaxy S5.
Press and hold the Volume up button, the Home button, and the Power button together until you see the Android on screen.
Use Volume down to highlight the wipe data/factory reset option and press the Power button to select it.
Use Volume down again to highlight Yes – delete all user data and press Power to select it.
Use the Power button to select Reboot system now.
When the S5 restarts it should be completely wiped and ready to set up again.
If you can't back your personal data via USB to a computer, try using cloud services like Dropbox.
Problem #2:   Galaxy S5 not downloading apps and notification bar showing "content hidden"
Good day. My name is Pieter. I got my S5 a few months ago on contract. Everything was fine up until recently. I wanted to download a song, the downloading icon (downwards facing arrow) appeared in the notification panel for less than a second and disappeared. I waited for hours for something to happen but nothing. I ignored it and went on. Later on I wanted to update some apps. Same problem. Downloading icon appears for a second and disappears. Then I started getting a notification every time I unlock my phone saying I should upgrade to Android Lollipop. After weeks of it irritating me I finally upgraded. I hate it by the way.
I also noticed that I can only receive WhatsApp when I open the app otherwise I'll never receive it. So now I'm stuck with multiple problems.
All of this working on Mobile data. I never use Wi-Fi.
One last problem. Notifications on the lock screen only show 'content hidden'.
Please any suggestions? — Pieter
Solution: Hi Pieter. This is probably a rare bug in Google Play Store that prevents downloads from being completed. It looks like your phone responds to your command to download but could not complete the job. To resolve this, you have to troubleshoot the Google Play Store app. Here are the exact things that you must do:
Go to Settings.
Proceed to Applications.
Select Manage Applications.
Tap the All tab.
Find and tap Google Play Store.
Make sure to tap the buttons in this order: Force Stop, Clear Data, Clear Cache, and Uninstall Updates.
Reboot the phone.
Open Google Play Store app and download an app.
To resolve the WhatsApp issue, make sure to delete its cache and data. After doing so, log back in and it should work.
Lastly, the "content hidden" message you get when the screen is locked means that you enabled a setting under Settings>Sound and Notifications. This is a new feature that hides contents of incoming and text messages and WhatsApp messages while the lock screen is active.
Make sure to deselect "while locked" option if you don't want to do the opposite.
Problem #3: Galaxy S5 keeps getting popup message showing warning for a virus from viewing adult content
My phone since 4 first received it. Out of nowhere would say alert warning to virus for searching adult content.. etc… I ignored it because I never looked up any kind of adult content so I figured it's just saying if I do but yesterday it showed again. I finally read it all and it looks like it saying like I did. But I never have…so this morning I look at my phone for the time and a battery looking signal is on my phone and says warning your phone crashed. But it's still working fine. I do have Antivirus protected on there so I'm not sure what's going on. Please help me understand what it can be thank you. — Chantell
Solution: Hi Chantell. The messages you're getting are probably ploys to let you buy some products, like what regular ads do. Since we have no idea what apps are installed on your phone, consider doing a factory reset. There's a chance that your phone may be infected with a malware. Or, an installed app is probably triggering the messages to pop up when you do a specific task.
Doing a factory reset will erase everything from your phone including all your apps. Once we have cleaned that phone, observe it for a day. Make sure not to install any app during this period. If everything works fine after a factory reset, that's a confirmation that your phone was either infected with a virus, or a third party app might be the cause of the trouble. Install your apps individually and make sure to observe how the phone behaves before installing another one. Do this until you have eliminated the problem app.
Problem #4: Verizon S5 glitches during calls when a T-Mobile SIM card is inserted
Hello and thank you all for the great information. SO, I have a Verizon S5, which I started using T-Mobile, and thru this site I was able to finally start using it for T-Mobile by changing the APN setting as described on this site. But now I still get the (SIM is from a unrecognized source/network), and in the APN settings, Verizon LTE is the default settings and i am unable to delete it. But I do get network internet. This is a global (international) Galaxy S5, and the network settings has Global/LTE/GSM, all three. It shows I'm connected to LTE 4G but I've tried soft resetting and hard resetting.
So I don't get anything Verizon anymore, and have Forced Stopped all apps possible with Verizon logos, and there's still the Setup Wizard and the voice mail that I'm unable to turn off, but able to momentarily force stop them. I've tried everything I've seen here, including trying to root my phone, with no luck. I've tried to hook it up thru my PC, and change any Verizon looking files to T-Mobile, which I honestly tried and couldn't find any, as stated thru this site.
So my question is, just assuming I have to phone which is the easiest one to use, and do I still need to change the files with Verizon in them?
Also could you please give me more informative info on what the files would look like, as I tried with what information I found and still couldn't find them. I can call, use mobile Internet through T-Mobile but I can't get on hotspot and my phone glitches everytime I get a phone call. It's like it changes setting  momentarily, and then changes back and is constantly asking me if I want to change to global settings.
Any information would be greatly appreciated, and I thank you all the great work and knowledge you guys do for the Android community, and if it wasn't for this site I wouldn't be able to phone at all, SO THANK YOU VERY MUCH. — Joshua
Solution: Hi Joshua. We posted a similar issue to yours before. Please refer to this post for answers: How to Fix Samsung Galaxy S5 Network, Mobile Data & Wi-Fi Problems. If the settings won't work in your device, make sure to call T-Mobile for direct assistance as you may need to re-visit other network settings that we are not aware of.
Also, the reason why hotspot does not work on your S5 right now may be due to a restriction on T-Mobile account. Hotspot feature is offered as a value added service, meaning you have to pay extra for it.
Problem #5: Galaxy S5 hotspot won't work
Hi. I'm having a problem with my hotspot tethering with my laptop. Till yesterday i was using my phone as a hotspot without any problems. But from this morning i can connect but I don't have any internet on laptop. I have actually internet on laptop but only Skype is working. I tried to connect with other device and is the same story. On phone internet is working without any problems. After all that i did factory reset and even that didn't help. So i don't really know how to fix this fail. Thanks for help. — Alex
Solution: Hi Alex. Do you another wireless device aside from your laptop that you can use to connect to your S5's hotspot? If you have, try to check if internet works on it. If not, the problem may not be on your devices at all but on your account. Make sure to call your carrier and let them about the problem so they can check if it's a billing- or account-related issue.
Problem #6: Galaxy S5 unable to connect to home Wi-Fi
I am connected to Wi-Fi 90% like most users. At home my Wi-Fi doesn't want to connect. I go to connect to my main Wi-Fi connection and it goes through "verifying" to "saved" and then to Fail. I have "forgot the network", turned on/off my Wi-Fi, restarted my phone, contacted the provider and still without a Wi-Fi Connection. When I am at work it connects to my work Wi-Fi with no issues, so I am at a standstill trying to figure out what my other options are without having to do a factory reset.
Thank you. — Sammy
Solution: Hi Sammy. Are you the administrator of your home Wi-Fi? If not, make sure to let the party concerned that you are unable to connect to the network. There might a filtering system enabled on your network and your device is excluded from using it. If no one manages your Wi-Fi but you, contact your carrier's technical support so you can ask them to reconfigure the settings back to default.
---
Engage with us
If you are one of the users who encounters a problem with your device, let us know. We offer solutions for Android-related problems for free so if you have an issue with your Android device, simply fill in the short questionnaire in this link and we will try to publish our answers in the next posts. We cannot guarantee a quick response so if your issue is time sensitive, please find another way to resolve your problem. 
When describing your issue, please be as detailed as possible so we can easily pinpoint a relevant solution. If you can, kindly include the exact error messages you are getting to give us an idea where to start. If you have already tried some troubleshooting steps before emailing us, make sure to mention them so we can skip them in our answers.
If you find this post helpful, please help us by spreading the word to your friends. TheDroidGuy has social network presence as well so you may want to interact with our community in our Facebook and Google+ pages.