Welcome to another part of our focused troubleshooting series where we aim to resolve the Android related issues that our readers are facing. For this latest installment of the series we will tackle the #Samsung Galaxy #S4 camera doesn't focus issue and other camera related problems.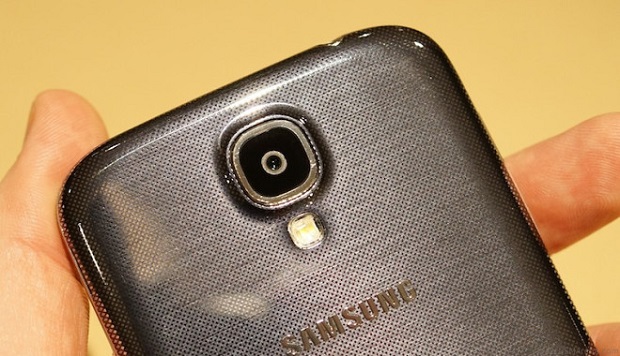 If you have a problem with the camera of your phone not focusing properly or taking poor quality photos then you have come to the right place as we will be providing the necessary troubleshooting steps needed to reach a resolution.
If you own a Samsung Galaxy S4  or any other Android device for that matter then feel free to contact us using this form. We will be more than happy to assist you with any concern that you may have with your device. This is a free service we are offering with no strings attached. We however ask that when you do contact us try to be as detailed as possible so that an accurate assessment can be made and the correct solution can be given.  
If you would like to browse the previous parts in this series then check out this link.  
You may also reach us at our Facebook and Google+ social media accounts.
S4 Camera Doesn't Focus
Problem: Front facing camera doesn't focus. face is blurry when camera is held at normal arm's length. objects in background is clear, the closer you get to the front facing camera the more unfocused it becomes. Got this phone new and clean, nothing installed, factory setting. not a screen protector problem. have tried factory / hard reset, no fix. please help? advice?
Solution: Have you checked if checking the front camera lens if it has any dirt or oil on it? This usually causes focus issues on the camera. If necessary you should wipe the front camera lens with a microfiber cloth. If you have a phone casing you should also remove it as it may be interfering with the front camera.
Since you already did a factory reset then this issue is not likely caused by some glitch in the phone software. You should however try to start your phone in Safe mode then check if the camera is still blurry. Make sure to  use automatic in camera settings. If it is still blurry then this may already be a hardware related problem. I suggest you bring your phone to an authorized service center and have it checked.
S4 Camera Auto Focus Not Working
Problem: I have a problem with my s4 galaxy when i tried to take a autofocus picture it doesn't as i need and i don't know why?, but when i put my hand front of camera and to tried to take autofocus it take but when i tried to focus a person who appear front of my real camera auto focus doesn't work and i don't know why but i think you will help me to fix. Thanks.
Solution: This could be a problem related to the camera app. Try clearing the cache and data of your camera app and see if the issue gets resolved. If it doesn't then proceed with wiping the cache partition of your phone.
There are also instances when an app installed in your phone may interfere with the autofocus function of your camera. Check if this is the case by starting your phone in Safe Mode. If your phone focuses normally in this mode then the problem may be caused by an app. Find out what app this is and uninstall it.
You should also try to download a third party camera app from the Google Play Store and see if the issue also occurs when using the app.
One final troubleshooting step you should consider is a factory reset. Just make sure to backup your phone data before proceeding with this.
If after the factory reset the problem still remains then I suggest you bring your phone to an authorized service center for checking.
S4 Camera Slow To Shoot
Problem: Camera is so slow to shoot, it takes at least 5 seconds after I press the button until it takes a picture.  Help!
Solution: This issue is most likely caused by a problem with the cached data.Try clearing the cache and data of your camera app. If the issue still persists then wipe the cache partition of your phone.
S4 Phone Turns Off After Using Camera
Problem: When I take photos, after about the third photo everything goes black and the phone turns off. The only way to reboot it is to take the battery out and then replace. Then I can press the start-up button on the side and it turns on.
Solution: This problem could be caused by different factors. Let's start with the software side first. If this issue is isolated only on the camera app then you should try to clear its cache and data. Follow this up by wiping the cache partition of the phone. If you have a microSD card installed in your phone then try taking it out then set your phone to save the picture in the internal storage of your phone.
If the issue persists then backup your phone data and do a factory reset.
If after the factory reset the problem still remains then you should try to get a new battery.
If the above troubleshooting steps fail to resolve the problem then I suggest you bring your phone to an authorized service center and have it checked as this may already be a hardware related issue.
S4 Unfortunately Camera Has Closed Error
Problem: Hi, When i'm open the camera on my samsung s4 she take photo normally but when i push the button to record a video the phone show me these " unfortunately camera has closed"
Solution: I suggest you try to clear the cache and data of the camera app first then check if this resolves the problem. If it doesn't then proceed with wiping the cache partition of your phone.
S4 Photos & Videos Can't Be Opened
Problem: I have samsung s4. Recorded videos and snapped pictures but unfortunately when i go to gallery it came as video cannot be played and image not showing looked damaged. Pls how can i repair the damaged videos? I have already cleared the cache and cache partition but still same problem.
Related Problem: My main issue: any photo I try to view on my phone via the Gallery app is not view-able. The app opens, and there is nothing but grey squares there. I have all my photos on a mini sd card and was able to view them on-phone back in May (the issue started around June). I have over 300 photos on the card, and I need to delete a lot, but can't- a message saying the app has stopped responding pops up. I am able to view all my photos via the Google Photos app (and have backed up the photos via the app to my computer). As my phone is my only camera right now, I really really need the issue solved soon. Also, my Camera app has completely stopped responding since I've tried a cache clearing and data clearing walk through of yours. I have tried re-booting. I have tried clearing the cache and data on the apps, as well as any media/photo related apps. I've tried several of your walkthroughs.  I have yet to do a hard reset, as I'm afraid of doing that… my phone is a Tracfone/StraighTalk phone that was activated in Alaska (I'm living in Connecticut right now). I'm afraid that a hard reset might mess with my cell carrier connection information and whatnot.  Please get back to me ASAP… I really want to be able to utilize the camera/photo part of my ""smart"" phone soon. Thanks
Solution: It's very likely that the microSD card has developed some corrupt sectors. Try using the internal storage of your phone to store the images and videos taken by your camera. Take out the microSD card then take a photo and a video. If it can be viewed after in the Gallery then the problem is caused by your microSD card. I suggest you get a new one.
As for the data stored in the microSD card you can connect this to your computer using an adapter then backup its contents. Take note that some photos and videos that are already corrupt will still not be accessible.
Feel free to send us your questions, suggestions and problems you've encountered while using your Android phone. We support every Android device that is available in the market today. And don't worry, we won't charge you a single penny for your questions. Contact us using this form. We read every message we receive can't guarantee a quick response. If we were able to help you, please help us spread the word by sharing our posts with your friends.