Welcome to another #GalaxyNote4 article! Our post today answers 8 more Note 4 cases reported to us for last few days. We hope to give you another good reference material as you look for a solution to your own Note 4 problem.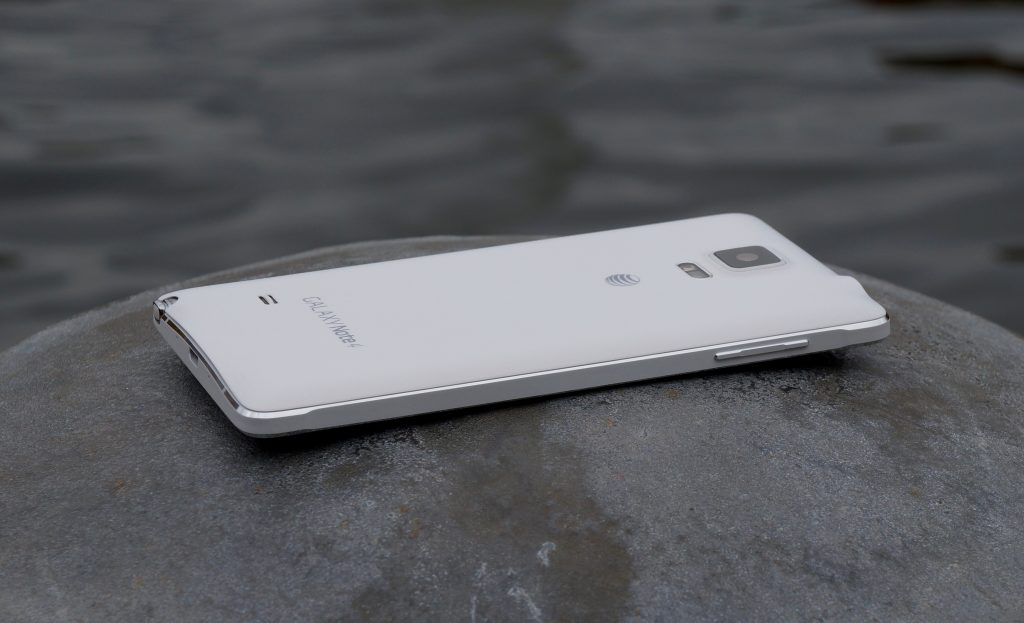 Below are the topics we're discussing for you today:
If you are looking for solutions to your own #Android issue, you can contact us by using the link provided at the bottom of this page, or you can install our free app from Google Play Store.
When describing your issue, please be as detailed as possible so we can easily pinpoint a relevant solution. If you can, kindly include the exact error messages you are getting to give us an idea where to start. If you have already tried some troubleshooting steps before emailing us, make sure to mention them so we can skip them in our answers.
---
Problem #1: Galaxy Note 4 won't read SD card, keeps saying it's corrupted
Hi! Thanks for offering to help! I have a Note 4 that I have been using for a couple of years. I have used a micro SD card during this time for photos and other files. The phone recently stopped recognizing the card. I pulled the card and checked it on my PC and it is fine. All the files appear to be there. I put the card back in the phone and under the Storage section of Settings it now says the SD card is corrupt. I don't know if it said this before. It appears the card is fine because the files all show up on the PC. Could there be a problem with the phone instead? Any insight is appreciated. Thank you! — Sabins4
Solution: Hi Sabins4. We can't eliminate the possibility that the phone may causing the problem so you must narrow down the causes on your end.
The first thing that you want to do is to create a backup of your important files in both the SD card and phone. This is a must-do step whenever you troubleshoot memory issues. Of course, we assume that you regularly create a backup of your files as storage devices can fail without warning.
Once you've copied your files in a safe location, the next thing that you want to do is to insert the SD card to your Note 4 so you can format it. It's important that you format an SD card using the device you're planning to insert it to to minimize bugs. To format the SD card, follow these steps:
From a Home screen, tap Apps (located in the lower-right).
Tap Settings.
Tap Storage.
Tap Format SD card.
Tap Format SD card. If presented, enter the appropriate password, PIN or pattern then tap Continue.
Tap Delete all.
Once you've reformatted the card, load your files to it and observe how it works for a few days. If the problem persists right after you've formatted the card, unmount it from the phone and check it on the computer. If a second device can read it fine, the problem must lie on the phone itself and not on the card.
To fix the problem, do a factory reset and see if it works. Here's how:
From the Home screen, tap the Apps icon.
Find and tap Settings and then touch Backup and reset.
Tap Factory data reset and touch Reset device.
If you have screen lock feature turned on, enter your password or PIN.
Touch Continue.
Tap Delete all to confirm your action.
Should the issue remain even after you've reset the phone, consider sending the phone in so it can be replaced.
Problem #2: Galaxy Note 4 not receiving SMS from one number
Hello. After an update I cannot receive texts from just my daughter! She has an iPhone. I'm with T-Mobile. They tried clearing the cache, didn't work. I deleted my daughter's info and then added her back, didn't work. T-Mobile can't figure it out. They wanted me to do a reset but I have lots of texts messages from my niece who recently died and I don't want to lose those texts and screenshoting them all is very difficult. Now they want to give me a refurbished phone and hopefully they can transfer my text messages from my niece over. What do you think? AND are refurbished phones OK? My niece bought me this phone, I hate to give it up. Thank you so much for your help. Sincerely. — Helen
Solution: Hi Helen. We're afraid troubleshooting this issue involves wiping the messaging app's cache and data, which means deleting your messages (SMS and MMS) as well. To preserve your messages, we suggest that you back your phone up with using the official Samsung Smart Switch first. You need to install this app on both your phone and computer to work. Once you've created a backup of your files and messages to a computer, you then need to start troubleshooting your phone.
Make sure inbox is not full. Be sure to check that there's enough space to receive more SMS and MMS. A messaging app's allocated storage is not unlimited so if you are fond of keeping years-old conversations, your inbox may have become full at this time. To make more room, simply delete a few old conversations. If you are absolutely sure that there's available space in your inbox, just skip this step.
Check if there are no blocks. Go under the settings menu of your messaging app and make sure that you are not blocking your daughter's number. You also want to check that there are no blocked phrases that can prevent your phone from receiving messages.
Check the spam folder. Sometimes, a message will be forwarded by your system to its spam folder, or blocked messages folder, so be sure to check it as well. Messages or numbers marked as spam before will automatically be sent to this folder.
Boot in safe mode. If you are fond of installing apps, chances are one of them is causing this problem. To check if that's the case, boot the phone to safe mode. Safe mode blocks third party apps and services. Here's how to do it:
Turn your Galaxy S7 off.
Press and hold the Power button.
Once the 'Samsung Galaxy S7' logo appears, release the Power key and immediately press and hold the Volume Down button.
Continue holding the button until the phone finishes rebooting.
Once you see the text "Safe mode" at the bottom left corner of the screen, release the Volume Down button.
Be sure to let the phone run in safe mode until you can replicate the issue. Ask your daughter to send you another message and see if you can receive it while the phone is in safe mode. If your phone will get the SMS, that's proof that a third party app is blocking your daughter's message. Why that is so is for you to find out. In the meantime, try to fix the problem by uninstalling third party apps until the issue is eliminated.
Delete the cache and data of Messages app (or whatever messaging app you're using). If the problem remains even when your phone is on safe mode, the next thing that you want to do is delete the messaging app's cache and data. Here's how to do it:
Open the Settings menu either through your notification shade (drop-down) or through the Settings app in your app drawer.
Navigate down to "Apps". This may be renamed to something like Applications or Application Manager in OEM skinned versions of Android 6.0.
Once in there, click on an application.
You'll now see a list of stuff that gives you information about the app, including Storage, Permissions, Memory Use, and more. These are all clickable items. You'll want to click on Storage.
You should now clearly see the Clear Data and Clear Cache buttons for the application.
Do a factory reset. If all else fail, wipe the phone clean via factory reset. Here's how:
Turn off your Samsung Galaxy S7.
Press and then hold the Home and Volume UP keys, then press and hold the Power key.
When the Samsung Galaxy S7 shows on the screen, release the Power key but continue holding the Home and Volume Up keys.
When the Android logo shows, you may release both keys and leave the phone be for about 30 to 60 seconds.
Using the Volume Down key, navigate through the options and highlight 'wipe data / factory reset.'
Once highlighted, you may press the Power key to select it.
Now highlight the option 'Yes — delete all user data' using the Volume Down key and press the Power button to select it.
Wait until your phone is finished doing the Master Reset. Once completed, highlight 'Reboot system now' and press the Power key.
The phone will now reboot longer than usual.
Problem #3: Galaxy Note 4 lost Gallery folders, Gallery app won't work
On my Galaxy Note 4 lost access to my GALLERY photos. Only photos I can access are on the Camera and downloaded (saved to my phone) from texts messages. Any new photos I take are there under Camera. All photos I took before went to the Gallery. Got message it was " Unable to open Gallery" the other day.
I removed battery after shutting off and reinstalled it, but that did not change anything. Battery was not low, near full charge at the time. Tried going to Settings>Applications> Gallery to see if that would bring it back, but that didn't help. Tried to download the DCIM folder on my computer…. (usually where all the photos show up from the Gallery ) Opened it and saw two other folders never seen there before! These had nothing inside them.
Also noticed all the other folders on the phone showing on the computer had a backwards letter U in front of each name, like udroid instead of Android, uost instead of Host, etc. A corruption of some kind?
All the other Apps still work OK. Still can get Internet as well. Just the Gallery disappeared. Never had any issue like this before. Thank you in advance for any help. —  Jim
Solution: Hi Jim. There's no way to know for sure what caused the disappearance of your folders or the erratic behavior of the Gallery. It can be due to a bad app or a software bug. The first thing that you want to try is clearing of the cache partition. If that won't work, consider wiping the phone via factory reset. Any of these two should help fix the problem. Factory reset returns all software settings and databases to their defaults so the pre-installed Gallery app will be restored to its known, working state.
Problem #4: Galaxy Note 4 screen remains black after an accidental drop
I dropped my phone on a tiled floor about a meter from the ground and then the display went off. Well the batteries came out of as it fell down. when I picked it up and put the batteries in, instead of working well like it should, the phone wouldn't turn on. so later, I could see the purple and blue notification sign. light is still there as well as the fact that when I put the stylos/pen back in the phone it vibrates like it does. Else I don't seem to be receiving calls or anything but I know that my phone is on and working because when I connected to my already open web Whatsapp page it was connected although it doesn't show up on my laptop when I connect it via usb. I don't know what to do to be honest. please help. — Midhat
Solution: Hi Midhat. If the screen remains black even though the phone seems to be powered on, that means that the accidental drop damaged the screen assembly. There's no software fix for this type of problem so make sure to send it in to Samsung. If you're lucky and the damage is limited to the screen assembly only, a replacement of a screen may easily fix the issue. Otherwise, a replacement unit may be needed to give you a good working phone again.
Problem #5: Amazon app won't work when Galaxy Note 4 is connected to wifi
I have several apps that require internet to use and make sure that I am under a wifi connection to use them. But when I try to connect to them, it says that I need a better connection to use them. I cannot get these apps to work, no matter what I have done to get them to work. even some web pages will not load because it says that I am not using a secure settings, but I have not changed anything on my phone. I am not sure how to fix the settings or fix the apps so that they will use the wifi and not the data on my phone. The apps I am trying to use are Amazon app and it says it is not secure. If you could help to fix it that would be great.
Also a note… I got this phone recently from my mother and did not do a factory reset because she had some apps that I wanted to keep. — Momof6
Solution: Hi Momof6. We can't see a logical reason why an Amazon app won't work on wifi connection  unless there's something on the phone itself that causes the problem. If your phone is not rooted and does not run a custom ROM (in other words everything is official), we suggest that you contact Amazon so they can help you troubleshoot the issue. There may be a coding problem that only them can fix.
If your phone is rooted and does not use official software, that may be the reason why apps that require a secure connection doesn't work as expected. Revert everything to stock before attempting to install apps again.
Problem #6: Galaxy Note 4 shuts down when camera is used and battery level is low
Basically, I'm having all listed problems with my Galaxy Note 4, but the copied question matches my issues the most. T-Mobile has replaced my phone 3x now, and each one has the same issues. I basically can't use my camera without my phone shutting off. If I'm at 40% or less, my phone will shut off and power back on repeatedly or just stay off until i take the battery out and put it back in. Here is the question I copied that is most closely related to my situation. "When my battery percentage reaches in the 50s (not while using any specific app or the internet etc) phone shuts off and won't turn back on until I plug it in. Then it when I do plug it in, it shows around 40% or so. I have replaced the battery, done a soft reset, cleared the cache, deleted several apps, done a factory reset, and it still has the issue." I'm at my wits end with the Note 4. I never had these problems until after the Marshmallow update. After that, every single Note 4 that I've had, gives me the same issues. —Wirelessamber
Solution: Hi Wirelessamber. If the problem happens on at least 3 different units, its cause must either be an app that you install or inefficient coding of the software.
The first thing that you want to try is to observe the phone while it's booted to safe mode to see if a third party app is to blame. Because this issue can also be caused by a pre-installed app, there's no way that you'll know it. Safe mode only works for third party apps so if nothing changes when you boot your Note 4 to it, you must try a factory reset as the next step.
If factory reset won't make a difference, you can assume that this is a firmware bug. Since you download updates by air, there may not be a solution right away from your carrier. If you are really desperate to make the camera to work, try to manually install a previous Android version, the one that didn't have this problem before.
Manual installation, also called flashing, is a risky procedure which can potentially brick your phone. Make sure to do some research before you do it.
Problem #7: Galaxy Note 4 randomly reboots and overheating due to wrong firmware
Hi. I have a Note 4 previously owned and the person put the wrong firmware on. Now the phone still work but constantly reboots, overheats and the screen has a yellowish tint on 3 quarters of the screen. And where the notification area is you can see the real color the screen is meant to be.
Now i can't update my Note 4. i presume its because of the firmware. And I've tried using Odin, Samsung Kies and Smart switch and they all have failed. Is there anyway i can upload new firmware or any other solutions? I've been struggling with this issue for more than 2 months now and can't get a break through. The Samsung store in our town is useless because they have no knowledge about dealing with any of this.
My Note 4 was running fine until the 6.0.1 update came out. Then it went completely down hill from there but if i can get a way to some how get the right firmware on i think it might fix the problem. — Joshuagrant1132
Solution: Hi Joshuagrant1132. The only effective way to manually update a firmware on a Samsung device is by booting it to Odin mode and use a computer to reprogram the device via Odin application. We don't provide a full guide on how to flash a firmware as the steps vary from phone to phone. You have to do some research on how to flash your own phone. Keep in mind that firmware can vary a lot even on the same phone lines as the Note 4. in other words, you can't use a T-Mobile firmware in an AT&T Note 4 so make sure that you use the correct firmware. You also need to use the right guide on how to flash a particular firmware as even a small misstep can lead to complications. If you want to do the flashing yourself, use Google to find a good guide for this task.
Problem #8: Multiple issues on Galaxy Note 4 after deleting bloatware
A week ago I was cleaning up my phone deleting and disabling bloatware etc. Since my Pebble Time watch disconnects every few minutes I often need to manually reconnect. Other times it showed not connected on the phone but the app shows it connected.
Also my Nixie clock widget is mostly displaying the wrong time even though the correct time is always visible upper right of screen. My Internet Speed Meter app always showed speed upper left of screen. Now only does for a few minutes after I manually open the app. WiFi Manager app doesn't show the correct information in the widget. Often Shows connected when not and not connected when it is. Also often when I've changed to a different WiFi connection the widget still shows the last one. Several other similar things with apps as well as just locking up periodically for a several seconds. All these anomalies started at the same time. BTW this is a Note Edge but I didn't see it in your choices. And when I'm in USA I use Cricket network. – Acme71
Solution: Hi Acme71. If all these problems started happening all at the same time, there must be a software glitch causing it. Be sure to revert the software settings to their defaults by doing a factory reset. Refer to the steps above on how to do it.
---
Engage with us
If you are one of the users who encounters a problem with your device, let us know. We offer solutions for Android-related problems for free so if you have an issue with your Android device, simply fill in the short questionnaire in this link and we will try to publish our answers in the next posts. We cannot guarantee a quick response so if your issue is time sensitive, please find another way to resolve your problem. 
If you find this post helpful, please help us by spreading the word to your friends. TheDroidGuy has social network presence as well so you may want to interact with our community in our Facebook and Google+ pages.