Here's another list of #GalaxyNote4 issues and solutions for you all. We hope that the solutions and guidance provided here will not only be helpful for the users mentioned here today but also those who may be experiencing similar troubles. For those who may not find anything useful in this post, don't forget to visit our main Galaxy Note 4 troubleshooting page.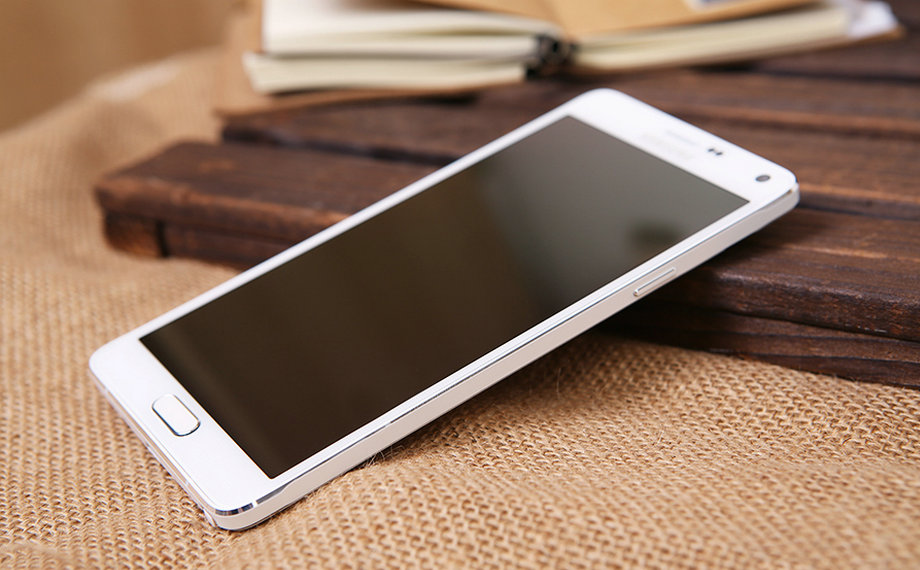 Below are list of issues we cover today:
If you are looking for solutions to your own #Android issue, you can contact us by using the link provided at the bottom of this page, or you can install our free app from Google Play Store.
When describing your issue, please be as detailed as possible so we can easily pinpoint a relevant solution. If you can, kindly include the exact error messages you are getting to give us an idea where to start. If you have already tried some troubleshooting steps before emailing us, make sure to mention them so we can skip them in our answers.
---
Problem #1: Galaxy Note 4 won't charge after installing system update | Galaxy Note 4 showing multiple issues after installing Android Marshmallow
Note 4 worked perfect for 2+ years without a problem, then a forced update. New UI and broken phone. A while ago i got an alert on my phone for a major update. I decided i did not want this update due to some people complaining about it at work. I went almost a year not upgrading it, to this 6.1 Marshmallow junk. Well, last week i was playing games when i was charging my phone and i saw it doing something. Without asking me it had thrown itself into automatic update after 8 months of denying the device the right to update. i shrug it off whatever it's already doing. There's nothing i can do. It says don't turn off… it turns on new UI. I kinda don't like it but whatever it is, it should be fine right? Wrong i realize immediately when i plug it in that something is wrong. The phone does not charge any more. What the fuck! i think my charger is broken so I grab 3 others. same results. I turn on the phone while its charging, turn it on nothing. I live with this for 3 days. About to go to AT&T and bust their door open and grab my cash and give them their pos device back when another update happened. Again automatically without my permission. This fixes the charging issue while off, but now is very slow charging altogether on or off.
Here's the kicker: the phone will randomly start to overheat to the point it never had it before. With NO APPS RUNNING, it then overheats, shuts off, and wont turn on for an hour. It also randomly will turn off while using basic apps like camera, Instagram or Firefox. I paid $800 for this and AT&T just fed it up with a software update. Do i have any action of retaliation against a company that broke my phone or is there any way to fix it? I've cleared cache everything. I want my old UI back. i want to permanently turn off updates and block AT&T from doing a forced update on my phone. — Jstephens
Solution: Hi Jstephens. If these problems occurred right after installing a system update, the best thing that you can do is to let AT&T know about them. There's really nothing much third party technicians like us can do to help. The usual dose of solution for this type of issue includes:
wiping the cache partition
factory reset, and
making sure that you only install compatible apps
If you've already done all of them before you contacted us, that leaves you with virtually nothing to do. Talking to AT&T is all the more important at this point. While talking to them may not right away give you a resolution, it's still one of the best things that you can do. Letting them know of post-update issues is critical so their developer team can release a software patch.
If you want to revert the operating system back to its previous version, you must do some research on how to flash a stock firmware to your phone. Everything is in Google, if you know how to search for one, so make sure that you know what you're doing before committing to flashing an older Android version.
As far as blocking any future updates is concerned, that option depends on your phone's setup. Some carriers intentionally remove the option for users to deny system updates so you must ask AT&T if this is available on your device.
Problem #2: Galaxy Note 4 keeps rebooting and freezing after an update
I purchased a Samsung N910F in November 2015. It is an international phone, unlocked, Marshmallow 6.0.1, and my carrier is NET 10. My phone apparently and without any warning, received an update (not sure if from Samsung or from NET 10 for browser update) on 12/15. Something went wrong apparently during the update, my phone started freezing, then shutting off, then rebooting, several times. I could not turn it off. I finally did the volume up/power button/home button and rebooted from there. When I restarted it, it started the same looping again. On a couple of occasions, it did go to the main screen, and I tapped my messages app and managed to get off a quick note, then the screen froze, and then it started looping again. I again did the vol up/power button/home button, and wiped the cache. Still no luck.
During one looping cycle, a message flashed briefly across the top — something about "update" but I did not see what was updating. I have not received any info on a system update but I did receive a notice from my carrier, NET 10, several days ago, to go to a certain link to update my browser. From time to time, I do receive those messages, click the link and it takes me to a NET 10 page and has several buttons, one of which is a browser update. I click it and that's it. That has happened ever since I've been with NET 10, several years.
I do live in a remote area and do not always have strong wifi. This particular day, I had gone into a store when the phone started going thru this, so it may have been the browser updating when I got to a stronger wifi signal. I have had to resort to removing the battery to turn the phone off to keep it from overheating. The last time I tried to turn the phone back on, yesterday, I powered it up, the Samsung logo came up, and then the screen went completely black.  I cannot turn it off without removing the battery. I have contacted Samsung customer service online chat, and they finally suggested I contact NET 10, which I will do next. I am wondering, however, if I connect my Note 4 to my desktop computer, if I might be able to download my photos, calendar, & contact info etc.
Also, I store all my photos (except for the last few) in file folders on the micro SD card — so could I just remove that from the phone completely without any problem? Before, when the phone updated to Marshmallow 6.0.1, I KNEW it was going to update, and I backed up all my information first. This time, I did not have a chance to do that. Any other suggestions you might have for correcting this problem I would certainly appreciate. — Sigrid
Solution: Hi Sigrid. If your phone keeps on rebooting by itself or can't stay on like it should, there's no way you'll be able to move your files to a computer. Transferring files from your Note 4 to a computer needs both devices to be powered on without interruption. If your phone can't stay turned on for long, try booting it in safe mode to see if that will make any difference. Safe mode also prevents third party apps and services from loading so if one of the apps is causing the issue, your phone should stay on during this time. Here are the steps on how to boot your Note 4:
Turn off the phone completely.
Press and hold the Power key and the Volume Down key.
When the phone starts to boot, release the Power key but continue holding the Volume Down key until the phone finished restarting.
Safe mode will be displayed at the lower left corner; you may release the Volume Down key now.
If nothing changes, try to factory reset your Note 4. Doing so will reset all software settings to their known, working state. The drawback of course is the fact that you will lose files in the phone's internal memory. It may still worth the hassle though if your ultimate goal would be make the phone work normally again. For reference, below are the steps on how to factory reset your Note 4:
Turn off the Galaxy Note 4 completely.
Press and hold the Volume Up and the Home keys together, then press and hold the Power key.
When the Note 4 vibrates, release both the Home and Power keys but continue holding the Volume Up key.
When the Android System Recovery shows on the screen, release the Vol Up key.
Using the Volume Down key, highlight 'wipe data / factory reset' and press the Power key to select it.
Now highlight 'Yes — delete all user data' using the Vol Down key and press the Power key to begin the reset.
When the master reset is complete, highlight 'Reboot system now' and hit the Power key.
The Note 4 will restart but it will be longer than usual. When it reaches the Home screen, then begin your setup.
If nothing positive comes from factory reset, you should go ahead with the plan to talk to your carrier.
The files on your SD card are all safe so simply unmount and remove it from your phone before going to your carrier.
Problem #3: Galaxy Note 4 randomly shutting down when SIM card is inserted
Hi there. I recently have been dealing with problems with my Galaxy Note 4. It has been randomly shutting down when it still has battery life left. I noticed an area (top right hand corner which is near the SIM card) of my phone where it's much hotter than the rest of the phone. I've tried factory resetting it and reinstalling the apps and programs after but, to no avail, there's still no change. I removed the SIM card to see if it has something to do with problems and sure enough, the phone works without randomly shutting down and the place where it gets hotter stops. When I placed back the SIM card, it almost immediately shut down and the battery was still full. Once again, I removed it and, sure enough, it stops randomly shutting down. Yet, when I put the SIM card into another phone (Alcatel One Touch Fierce vers. 4.2.2) it doesn't affect the phone. I do not know if it's the SIM card, the SIM card reader, or some other hardware malfunction/damage that's causing this. I've also noticed during two of the shut downs that an error about the modem appeared. — Eli
Solution: Hi Eli. Like you, there's no way for us to know what the exact cause of the problem might be. At this point, it can be anything. You sure have isolated the issue and it's your phone. We haven't encountered this issue from anywhere either so it may also be isolated to your phone only. We suggest that you have the phone checked so you'll be advised on what to do next.
Problem #4: Galaxy Note 4 has weak signal reception
Great to find someone who is willing to help. I have had Note phablets since they came out on EE and always had really good voice and data reception where I live…very rural and in a deep valley however the joint EE and Three mast is less than 1km away. When I bought the Note 4 a year ago, I noted that reception was not so good, especially on upload. My Wife has been using my old Note 3 on a Three SIM and she gets much better reception. I have been complaining to EE for 3 months since there was no service at all for 2 days to complete an "upgrade" and it has been even worse since. I finally gave up and took a SIM from Carphone Warehouse's ID (same mins & data at half the price) and the phone performs just like it did with the EE SIM. So I am now thinking that it might be the antenna. I have been using a chunky UAG protective case since I dropped it in Jan 15, but it doesn't seem to make any difference whether the phone is in the case or not. Any help would be appreciated. — Ian
Solution: Hi Ian. There are many factors that can affect signal reception in a phone. Some of them may be within a user's ability to influence while others may not. Let us show you some of the common causes why you may have poor signal reception.
Bad antenna. Transmission from your carrier's cell towers are picked up by your phone's antenna so it's important that the phone has a fully working antenna all the time. Sometimes, accidental drops, water or liquid damage, or even poorly coded modem firmware can degrade antenna's performance often resulting to intermittent signal loss, or weak reception. If the poor signal reception issue coincided after you dropped it or got it wet, chances are you have a hardware issue which affects the function of the antenna.
Not all phones are created equal. Phone quality varies a lot because of a lot of things. This is true even in top-of-the-line devices such as Samsung Galaxy Note and S series. Some older models may perform better than newer ones although we expect that the latter should have all the edge. Again, this may be an antenna issue on your current Note 4. Being a later model does not always guarantee better performance, at least in some respects. That said, there's nothing much that you can do about it as a user.
Poorly-coded firmware. As mentioned above, antenna's performance can be affected by the firmware running on your phone (we're talking about the Android operating system and modem operating system). Updates can be problematic from time to time so if you noticed the issue after you downloaded an update, it might be the reason for the trouble. The best that you can do is to hope that your carrier will soon release a patch so the issue will be fixed as soon as possible.
Network congestion. Wireless carriers strive to provide the best service to all their coverage areas but a lot of times they fail. One of the common reasons for this failure is the simple fact that there are just too many users sharing a limited bandwidth. While there's no way a user like you will know if this is the case in your area, you can actually check the signal strength reaching your phone by going under Settings>About device>Status>SIM card status>Signal strength. The closer the signal strength value is to zero, the better. If your phone's signal strength is beyond -98dBm, you can expect calls to drop, delays in sending and receiving SMS/MMS, and slower mobile data connection. A good signal strength value should be between -76 to -90 dBm. If you want to know more specific things on how to improve reception at your home, talk to your carrier so they can give you options such as installation of signal boosters. Some carriers don't offer this service add on so if that's the case with yours, you're out of luck.
Other network-side issues. All the heavy lifting when it comes mobile computing are done on the network side. Sometimes, the load may become too much for a carrier to bear, resulting to service issues. Try to talk to them again and see if there's anything that they can do to improve the situation. If they'll say that everything is working on their end, then the problem must be on your phone. Consider getting a new one, preferably not another Note 4, possible.
Problem #5: Two Galaxy Note 4s having the same battery, random reboot issues
This has the "reboots when battery <30%" problem. And it's NOT "old battery" – brand new OEM battery does exactly the same. This is a phone problem, and it is about 30%-50% sure to reboot instantly when using the camera to take a picture. It's MORE likely with battery <30%, but EVERY camera use presents the danger of sudden reboot. And this is the SECOND Note 4 I've had, both had the same problem, neither was old enough to even have the battery problem, as these would occur randomly. Hell, my new Note 4, replacing the supposedly "broken" old one, had the problem almost from day one. And it's likely the new one is "broken" by its own design and software. I've questioned whether it could be that the phone just misreads the battery level, or that the battery (which has charging control circuitry and thus its own firmware) is also, or on its own, providing wrong charging info. This last thing – errors in the battery's own firmware – seems very likely, as swapping the two batteries (one about 9 months old, the other new) shows identical problems. Anyway, just another possibility, and of course, it can be a combined edge-condition pushing things beyond tolerance when you start adding phone and battery together. Which, of course, means bad design, and/or lack of or intentional ignoring of testing. — Oz
Solution: Hi Oz. Samsung's Galaxy Note 4 was produced in large quantities over the years by a vast manufacturing network so there's always a chance of some units failing to work as expected. While the odds are great of you getting two defective Note 4s in a row, it looks like you've actually beaten them. It's possible that both units were from the same batch so when used in the same condition, they both show the same signs of malfunction. Problems with a particular batch of units can happen from time to time, just like the one about a bad Galaxy S5 camera before. Samsung, however, recognized the problem early on, so the issue was dealt with properly.
We've known some friends using Note 4s for years now without experiencing the problem you have so the issue may be limited to a certain batch of Note 4s. We are yet to hear a similar story from other users but we recommend that you let Samsung know so they can help you.
---
Engage with us
If you are one of the users who encounters a problem with your device, let us know. We offer solutions for Android-related problems for free so if you have an issue with your Android device, simply fill in the short questionnaire in this link and we will try to publish our answers in the next posts. We cannot guarantee a quick response so if your issue is time sensitive, please find another way to resolve your problem. 
If you find this post helpful, please help us by spreading the word to your friends. TheDroidGuy has social network presence as well so you may want to interact with our community in our Facebook and Google+ pages.